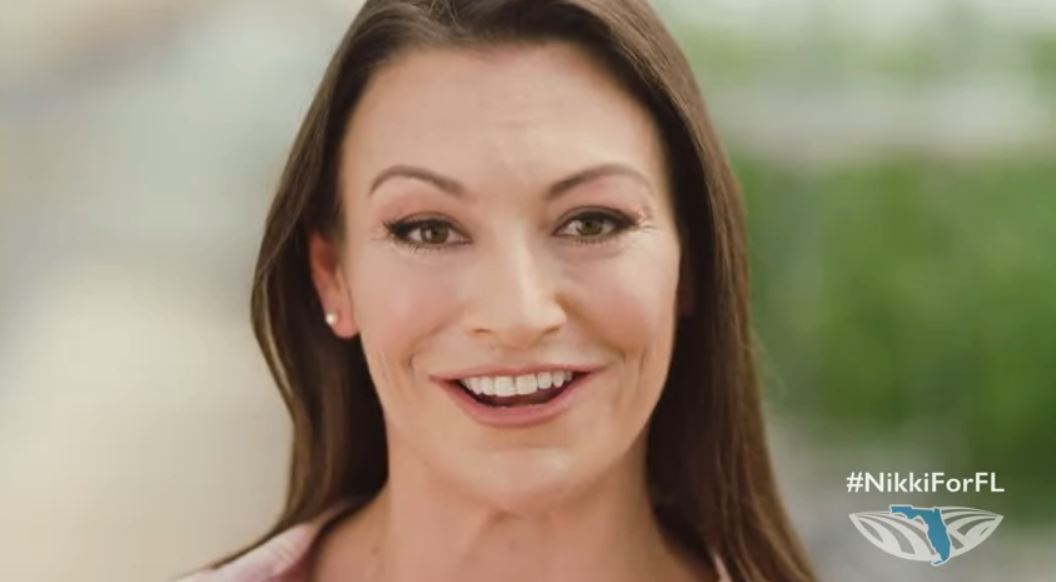 Republican Gov. Rick Scott, Republican Florida Agriculture Commissioner Adam Putnam, were the top choices for the U.S. Senate, and the governor's office  in a straw poll conducted Thursday night at the Hispanic Chamber of Commerce of Metro Orlando that also offered some surprise choices, such as Democrat Nikki Fried for agriculture commissioner.
The straw poll of more than 300 participants of a hobnob showed a strong Republican lean as is typical of most chambers of commerce, and offered preferences to several Republican presumed underdogs, including picks of state Rep. Mike Miller over U.S. Rep. Stephanie Murphy in Florida's 7th Congressional District, Ben Griffin over state Rep. Carlos Guillermo Smith in House District 49, and Scotland Calhoun over state Rep. Amy Mercado in House District 48.
Yet the poll also offered some surprises that should send warning signals to Republican operatives: Fried was the top choice for state agriculture commissioner. Democrat Barbara Cady thrashed incumbent state Rep. Mike La Rosa in the House District 42 straw poll. And Democrats Sanjay Patel and Debra Kaplan drew impressive support in polls involving U.S. Rep. Bill Posey in Florida's 8th Congressional District and state Rep. Jennifer Sullivan in Florida House District 31, respectively.
In the U.S. Senate race, Scott attracted 57.5 percent of the straw poll votes, with Democratic U.S. Sen. Bill Nelson taking 39.5 percent, and Scott's primary opponent Roque De La Fuente getting 3.4 percent.
In the governor's race, Putnam drew 31.2 percent, easily tops among the 16 candidates. Fellow Republican U.S. Rep. Ron DeSantis finished second with 18.6 percent, while Gwen Graham topped Democrats with 16.4 percent, followed by Philip Levine with 10.7 percent.
In the non-partisan Orange County mayor's race, Winter Park businessman Rob Panepinto came out on top, drawing 37 percent, Orange County Commissioner Pete Clarke got 33.6 percent, and Orange County Sheriff Jerry Demings, 29.4 percent.
That race was a significant victory for Panepinto because the trio of mayoral candidates took part in a debate at the Hispanic chamber this spring. Panepinto also got the endorsement of the Florida Hispanic Chamber of Commerce in June.
Regarding other major contests, Republican Ashley Moody was the straw poll's top choice for attorney general, drawing 39.5 percent; Republican state Rep. Frank White picked up 22.2 percent; Democrat Ryan Torrens, 19.7 percent; and Democratic state Rep. Sean Shaw 18.7 percent. Republican Florida Chief Financial Officer Jimmy Patronis topped Democratic former state Sen. Jeremy Ring, 57.8-42.3 for the chief financiel officer's position.
Democratic U.S. Rep. Darren Soto was favored in a plurality for re-election in Florida's 9th Congressional District, picking up 47.9 percent, while Republican Wayne Liebnitzky drew 36.7 percent and former U.S. Rep. Alan Grayson got 13.3 percent. Democratic U.S. Rep. Val Demings topped her Democratic primary opponent Wade Darius 71.2 percent to 28.8 percent.
Republican David Smith and Republican state Reps. Scott Plakon, Bob Cortes, Bobby Olszewski, and Rene Plasencia each easily topped their opponents in the House Districts 28, 29, 30, 44, and 50 contests, respectively.
Then there were the eye-raising results:
– Miller topped Murphy 44.7 percent to 38.9 percent in CD 7, while Republican Scott Sturgill drew just 8.7 percent; Republican Vennia Francois, 5.8 percent; and Democrat Chardo Richardson, 1.9 percent.
– Fried, who made a splash with her pro-marijuana platform, came out on top of the commissioner of agriculture race with 27.8 percent, while Republican state Rep. Matt Caldwell finished second with 27.1 percent and Republican state Sen. Denise Grimsely took 17.7 percent. Two other Republicans and two other Democrats claimed between 5 and 9 percent each.
– Cady was the only Democrat favored by the chambers' hobnob attendees in any Central Florida state House of Representatives race, even including those featuring incumbent Democrats seeking re-elections, Smith and Mercado. And Cady swamped La Rosa in Osceola County's House District 42: 66.7 percent to 33.3 percent. Democrat Kaplan also impressed, providing a close showing in House District 31 covering northeast Lake County and part of west Orange County. Sullivan topped her 54.5 percent to 45.5 percent.
– Republican Mikaela Nix was the Hispanic chamber's favorite in Florida House District 47 in Orange County, edging out Democrat Anna Eskamani 42.6 percent to 40.4 percent, with Republican Stockton Reeves VI drawing 17.1 percent.
– Calhoun topped Mercado 51.2 percent to 48.8 percent, while Griffin topped Smith 52.3 percent to 47.7 percent.
– Posey edged out Patel 53.4 to 46.6 in Florida's 8th Congressional District, which covers Brevard County, north Indian River County, and part of west Orange County,