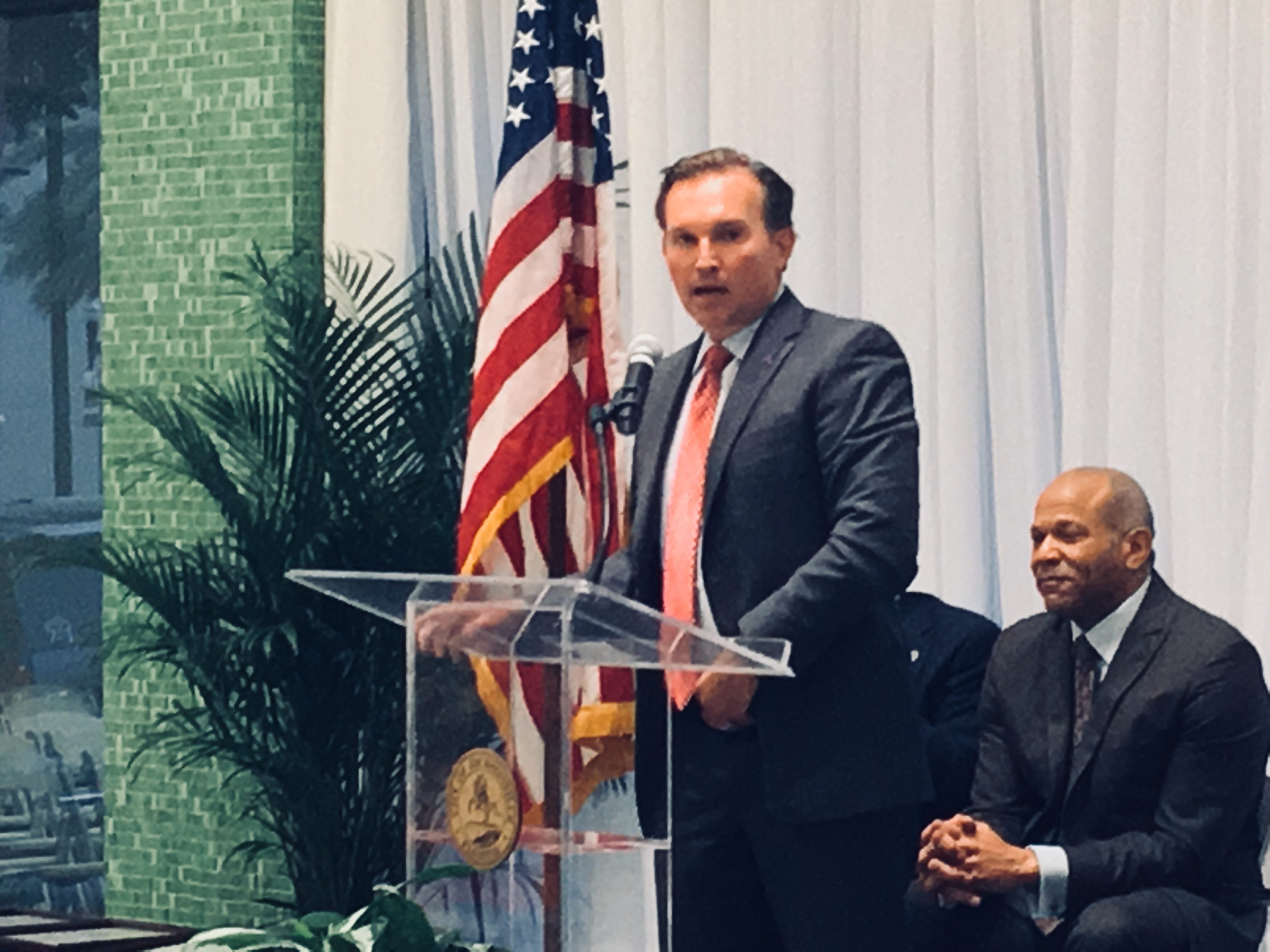 Fifty years ago Monday, Jacksonville (racked by corruption and governmental inefficiency at the time) embarked on an experiment with consolidated government.
Though many debate the efficacy of the model, the case for Consolidation was made (or reiterated) energetically Monday evening at the Jessie Ball DuPont Center.
The Jacksonville Historical Society's Task Force for Consolidation hosted the 5:30 p.m. event, which saw  with Rick Mullaney, the former Jacksonville General Counsel.
Mullaney, an enthusiast for Consolidation, referred to the move as "the most significant local government restructuring in Florida history.
"The Jacksonville of the 1960s," Mullaney said, was perceived as "a slow-moving southern town with an inferiority complex.
Including here, he added.
"That was a perception we had of ourselves," Mullaney noted.
Jacksonville had seen a "wave of public corruption" in the 1930s, which included "wasteful and duplicative" services.
Despite this, and a Jacksonville Constitutional Amendment that gave the city significant leeway, nothing was done until the 1960s.
The referendum that greenlighted Consolidation, said Mullaney, brought a "strong mayor" form of government with a "unique ability to build consensus [for] transformational change."
Earl Johnson, Jr.. a co-chair on that task force, spoke of Jacksonville as a "small town" with "backroom deals" and a propensity for "white flight" ahead of Consolidation.
Johnson's father was a leader in the African-American political community. When confronted with the inevitable worries about the diminishing power of the black vote, Johnson noted that his father "thought 'us' was everybody."
Change came, Johnson noted, with African-Americans increasingly taking key roles in the city.
By 2011, Consolidated Jacksonville had its first African-American mayor. And today, Johnson noted that there are "more black leaders in local government than ever before."
And Jacksonville Mayor Lenny Curry, conscious of the future, noted there is "a lot of work that has to be done," but that the strong mayor form of government allows latitude for him to say "we're going to do that … build that … fix that."
The narrative Monday night was that of a city punching above its weight. Whether that is a universally-held dictum or not, it seemed to dominate the dais … and perhaps the whole room.