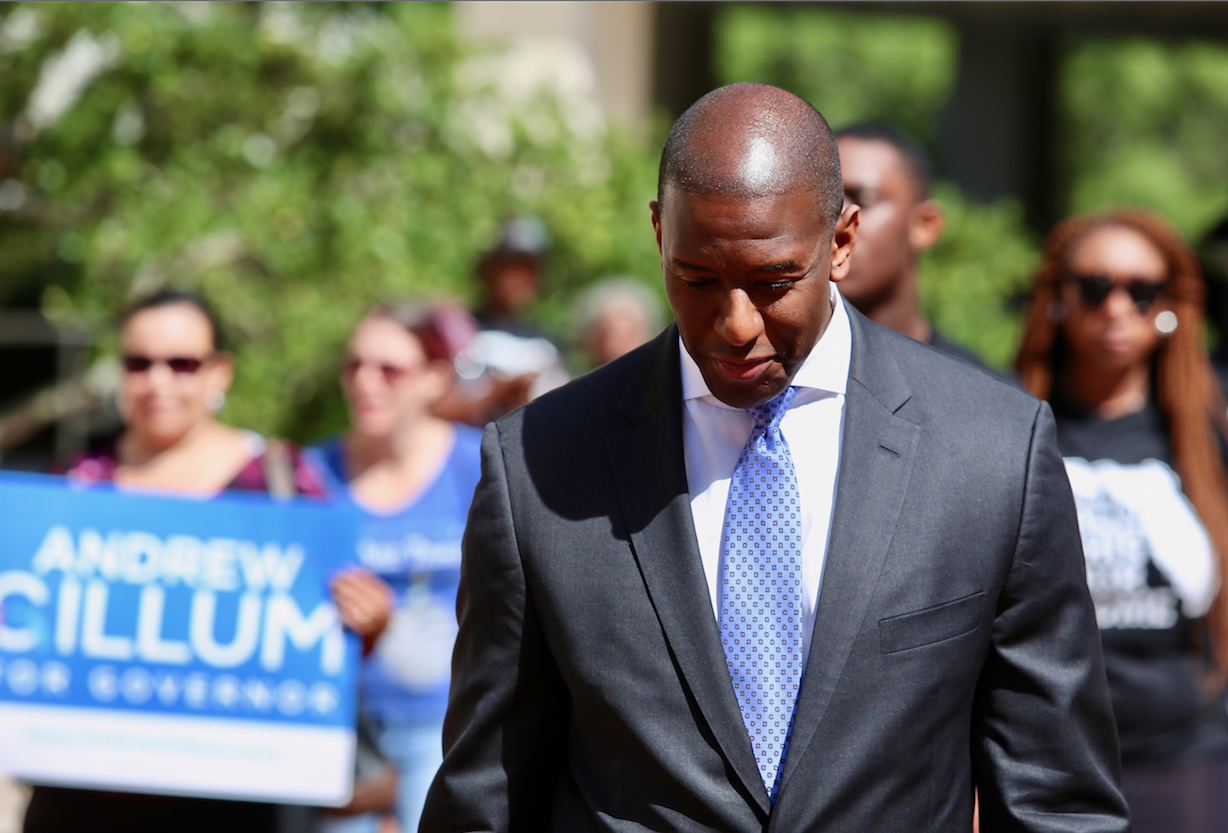 Democratic gubernatorial candidate Andrew Gillum has landed the endorsement of the Miami Herald.
"The tenacity, political smarts and commitment to public service that propelled this Tallahassee mayor to victory from the bottom of the pack of better-known candidates in August's Democratic primary speak volumes," writes the editorial board.
"We think that each quality will serve him well as he likely confronts and negotiates with a Republican-dominated Legislature."
The newspaper particularly took to task GOP leaders in Tallahassee, who the editorial board wrote have become "used to falling into line behind a governor whose often skewed sense of public service too often matched their own."
"Floridians can only expect more of the same should Gillum's Republican opponent, Ron DeSantis, move into the Governor's Mansion," the board wrote.
The endorsement marks another success in landing major newspaper endorsements in Florida.
Gillum previously landed endorsements from the Sun Sentinel, Palm Beach Post, Tampa Bay Times and Orlando Sentinel.
It's been a turnaround in terms of success with newspaper writers, after Gillum failed to win any major newspaper endorsements leading into the Aug. 28 Democratic primary.
Of course, a number of newspapers in the state have not issued endorsements for governor. That includes both Gillum's hometown Tallahassee Democrat and DeSantis' local paper Florida Today. Neither paper made recommendations before the primary.
Gillum's campaign heavily touted the Herald endorsement, which comes in advance of a CNN debate between Gillum and DeSantis scheduled in Tampa this evening.
What bearing newspaper endorsements may have on the outcome of the election remains somewhat unclear.
St. Pete Polls this week took the first post-Hurricane Michael poll of voters statewide and found the race virtually tied, with Gillum at 47 percent and DeSantis at 46 percent, but with DeSantis leading 49-45 among those who have already voted.