Last Call — A prime-time read of what's going down in Florida politics.
First Shot
While still more than a month away from officially taking office, Republican Gov.-elect Ron DeSantis is giving us a glimpse of his priorities and leadership style.
Earlier today in Broward County — a trip coordinated to formally announce chief of staff-hire Shane Strum — DeSantis voiced his support for "hardening" Jewish day schools and other nonpublic, at-risk institutions.
Beefing up security at such schools is a continuation of one of outgoing Gov. Rick Scott's concerns.
The Legislature passed and Scott signed a Jewish day school hardening appropriation earlier this year. After the tragic synagogue shooting in Pittsburgh, Scott called on the Legislature to increase that funding by an additional $2 million.
While at Leon and Leona Brauser Maimonides Academy, a Jewish day school in Fort Lauderdale, DeSantis asked the Legislature to consider making the security money a recurring budget item.
But the new Republican Governor also gave an ultimatum, signaling to one major business in the state that he's not playing around.
DeSantis lashed out at Airbnb for taking "steps against Israel" by participating in a business decision "hailed as a victory for the anti-Semitic 'Boycott, Divest, Sanctions' movement," according to Dave Vasquez, DeSantis' transition team spokesman.
Indeed, the vacation rental giant recently announced it would remove listings of Israeli properties in the West Bank. The Associated Press reported that Israel intends to retaliate against Airbnb with higher taxes and potential legal action.
Added Vasquez: DeSantis "warned the company that if it continues, Florida will look to take steps against them."
Evening Reads
"Outside groups spent $87 million on Florida's U.S. Senate race" via Scott Powers of Florida Politics
"Florida Democrats forget their own history in flub-filled memo" via Peter Schorsch and Drew Wilson of Florida Politics
"Ron DeSantis names former Crist, Scott adviser Shane Strum as chief of staff" via Emily Mahoney of the Tampa Bay Times
"First priority for 2019 Session — election reform" via Chris Hand for Florida Politics
"The NRA's waning reign?" via Diane Roberts of the Florida Phoenix
"Court questions if felons' right fight is moot" via Jim Saunders and Dara Kam of the News Service of Florida
"Second bill filed to toughen Florida's law on driver cellphone use" via the News Service of Florida
"Makers of i-Ready promise educator empowerment, not constant assessment" via Jacob Ogles of Florida Politics
"'Her window's closing': Is Anna Brosche running for Jacksonville Mayor?" via A.G. Gancarski of Florida Politics
"Post-transplant, 'Louis Betz 2.0' to push for organ procurement changes" via Florida Politics
"Company fires employee tied to racially charged post targeting FSU coach Willie Taggart" via TaMaryn Waters and Karl Etters of the Tallahassee Democrat
"Gulf Coast looks to maintain, restore oysters" via Bonnie Bolden of the Northwest Florida Daily News
Quote of the Day
"I'm humbled and honored to continue serving as @FLSenate Appropriations Chair. Thanks to our President and my dear friend @BillGalvano for this incredible opportunity." — Sen. Rob Bradley, tweeting Monday on being named the chamber's budget chief for a second year.
Bill Day's Latest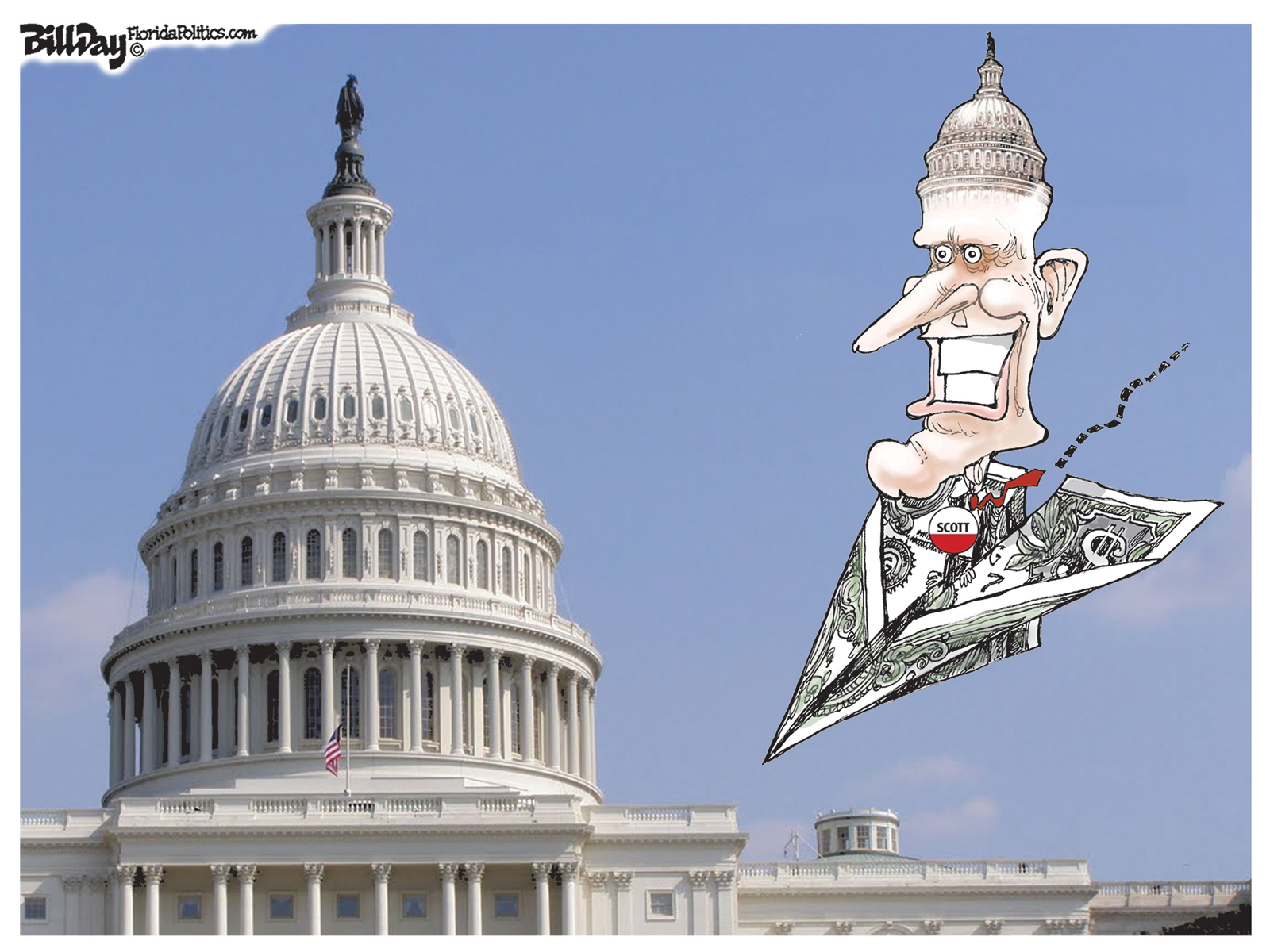 Breakthrough Insights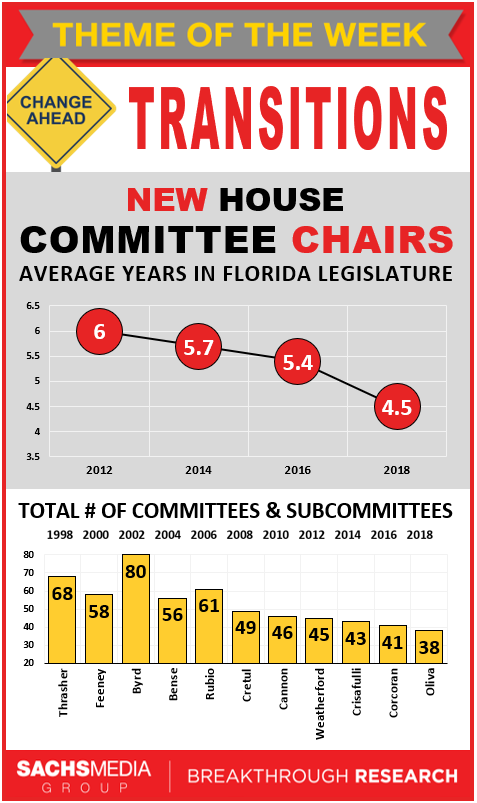 Wake Up Early?
The Public Service Commission will consider giving approval to a long-discussed plan by Florida Power & Light to purchase the city of Vero Beach's utility system. That's at 9:30 a.m., Betty Easley Conference Center, 4075 Esplanade Way, Tallahassee.
The Supreme Court Judicial Nominating Commission will meet to choose nominees for three Florida Supreme Court seats that will open in January when justices Barbara Pariente, R. Fred Lewis and Peggy Quince step down because of a mandatory retirement age. That's at 11:30 a.m., Greater Orlando Aviation Authority, Orlando International Airport, 1 Jeff Fuqua Blvd., Orlando, but the deliberations will be closed to the public.
The Florida Chamber of Commerce 2018 Insurance Summit begins, with business leaders, industry experts and elected officials discussing crucial issues facing insurers, businesses and consumers. Key speakers throughout the two-day event include CFO Jimmy Patronis, Florida Office of Insurance Regulation Commissioner David Altmaier, Florida Hurricane Catastrophe Fund COO Anne Bert, former St. Petersburg Mayor Rick Baker and Florida International University Wall of Wind Challenge winners from Miami Coral Park Senior High School. That's at 3 p.m. when the hospitality desk/check-in opens, welcoming reception is at 5 p.m., JW Marriott Miami, 1109 Brickell Avenue, Miami.