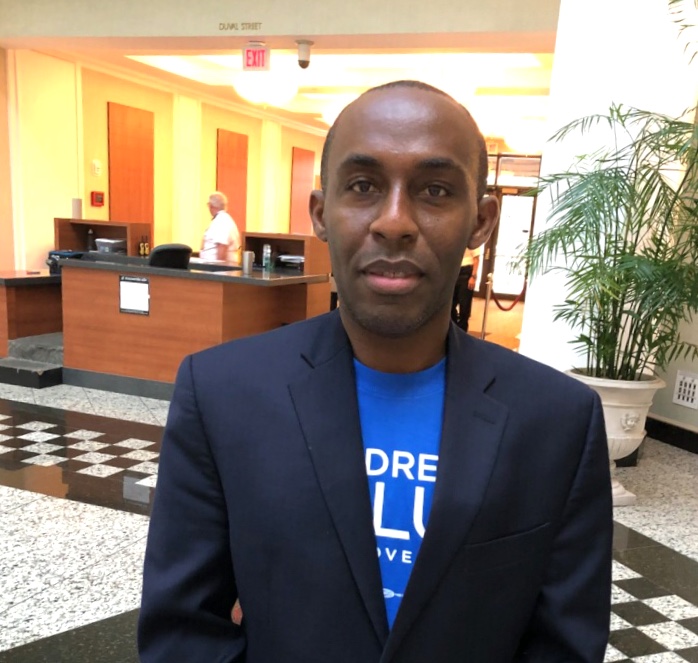 The votes have yet to be counted between gubernatorial candidates Andrew Gillum and Ron DeSantis.
But the ethics complaints apparently are flowing in Jacksonville City Hall.
Councilman Garrett Dennis, a Democrat, wore a Gillum for Governor T-shirt to a Council committee meeting Tuesday.
A blazer covered the jacket. Nonetheless, he was told that would draw an ethics complaint, he said.
"My jacket was on all day," Dennis said.
Dennis said earlier in the day he had run into Jacksonville's two most powerful staffers: Chief Administrative Officer Sam Mousa and Chief of Staff Brian Hughes.
According to Dennis, they told him to "take off your jacket … we want to see what's under your jacket."
A copy of the complaint is not yet in hand. And we've been frustrated in getting any confirmation such a complaint exists.
"Complaints made to the Ethics Commission are confidential, per Florida law," said Carla Miller, the City of Jacksonville's Director of Ethics Compliance and Oversight.
"And, just for general information, campaign regulations for the City are under Chapter 350 of the Jacksonville Code. The Ethics Commission does not have jurisdiction over those matters."
Hughes, meantime, says this is another "false claim" from Dennis.
This latest episode continues an ongoing tango of claims and counterclaims. Dennis has maintained that Lenny Curry's administration has bullied and intimidated him for over a year.
At the same time, one former Curry staffer has claimed that Dennis intimidated her during a closed meeting.
Dennis, a strong Gillum supporter down the stretch, may run for Mayor. And he noted that the incumbent took a political stand in this campaign at a city event.
Mayor Lenny Curry endorsed DeSantis at a city event in August. "I will do whatever it takes," Curry said, regarding helping to get DeSantis elected.
Dennis said, "Several months ago, Lenny Curry ushered DeSantis around and took him to a city paid-for facility, endorsed him, and had city employees there doing the whole production on the taxpayer's dime.
"The ethics office needs to be looking at that," he added.