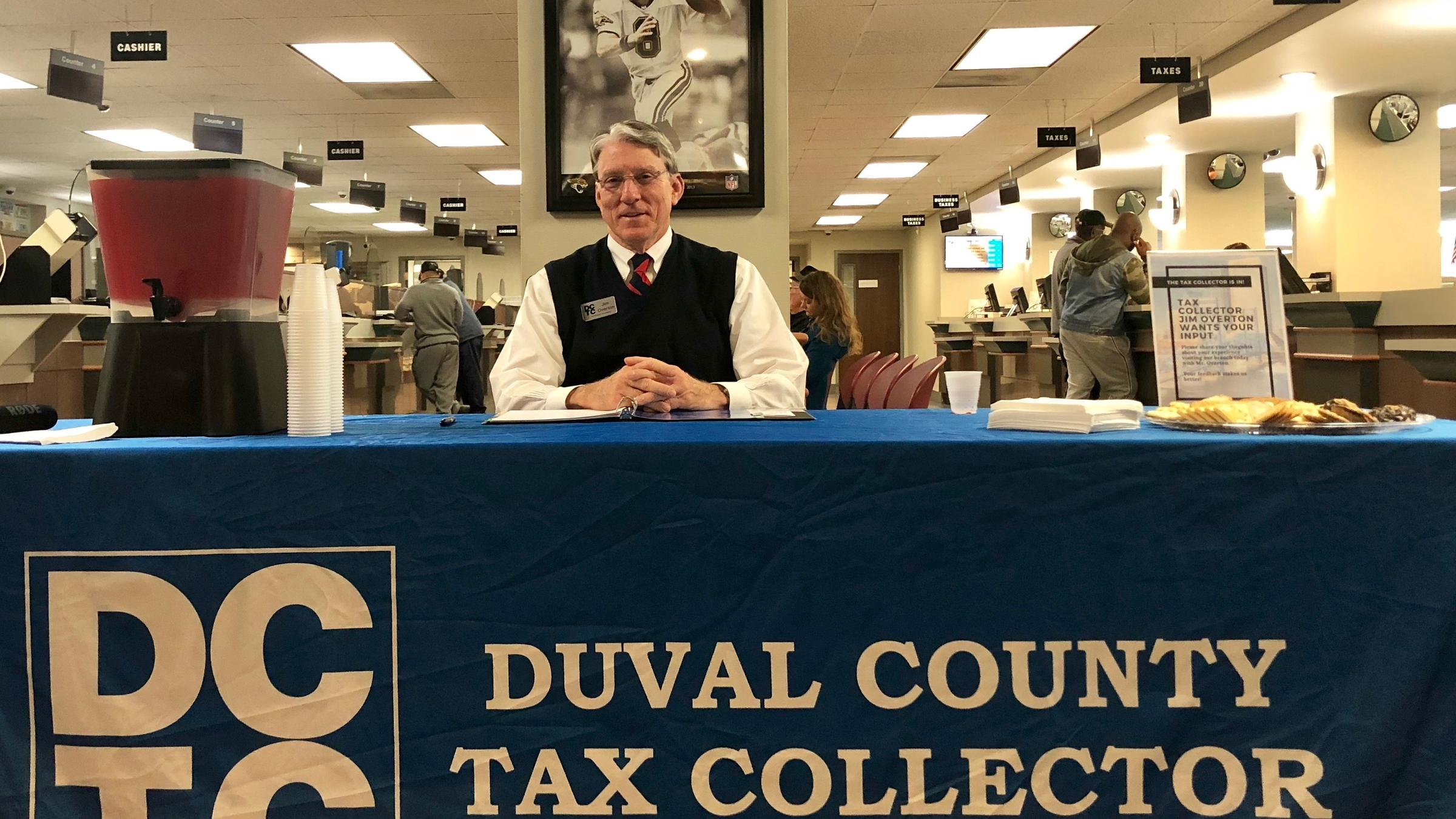 The March race for Duval County Tax Collector got interesting Wednesday when Democrat John Crescimbeni filed to run.
And it got still more interesting when another filed Democrat decided to pass on another run Friday.
Incumbent Republican Jim Overton, a former City Council colleague of Crescimbeni's, won a special election in November for the vacated seat.
Crescimbeni has been a fixture on the Jacksonville City Council off and on (mostly on) since 1991. He is termed out from his at-large seat, however.
Crescimbeni has eyed the tax collector position for some time. He spent his career in retail (37 years owning and operating Hickory Farms franchises), and he sees the tax collector office as "extremely ripe for improvement" when it comes to customer service.
Despite a high-profile and expensive mayoral race looming, Crescimbeni does not worry about messaging his campaign.
He has strong name id and has run thrice (2008, 2011, and 2015) when higher profile races dominated the airwaves and media coverage.
"I've got the name recognition where I can compete," Crescimbeni said.
Democrats hold a registration advantage in Duval County, where Democratic candidates Andrew Gillum, Bill Nelson and Nikki Fried all prevailed over Republican competition in November.
That said, Overton narrowly defeated former Democratic state Rep. Mia Jones, in a year where Democratic engagement was mightier in Duval than that of Republicans.
Jones is listed as an active candidate; however, after "much prayer and contemplation," she decided to forgo a rematch, leaving the field open for Crescimbeni as the Democratic standard bearer.
Overton, per a statement from his campaign, is not worried.
"Just 2 months ago, over 188,000 Duval County residents picked Jim Overton to be the next Tax Collector, defeating 3 experienced politicians and former Councilmembers. Overton was the second highest Republican vote getter in November and got 8,807 more votes than Governor-elect DeSantis. We look forward to carrying our message of treating everyone who comes into the Tax Collector's office efficiently, effectively, and equally into the Spring election."
Dean Black, chair of the Duval County Republican Party, was a bit harsher about Crescimbeni, a "liberal Democrat … making yet another attempt at higher office in a desperate bid to pad his City Council pension."
"With his record of voting for tax increases, it is clear that John Crescimbeni is just another tax and spend career politician. Jacksonville residents deserve better as our Tax Collector," Black added.
However, it may prove difficult to define Crescimbeni, a maverick through his time on Council, with that partisan lens.
The first election is in March. Barring a late entry to the race, that binary contest will preclude a May runoff.