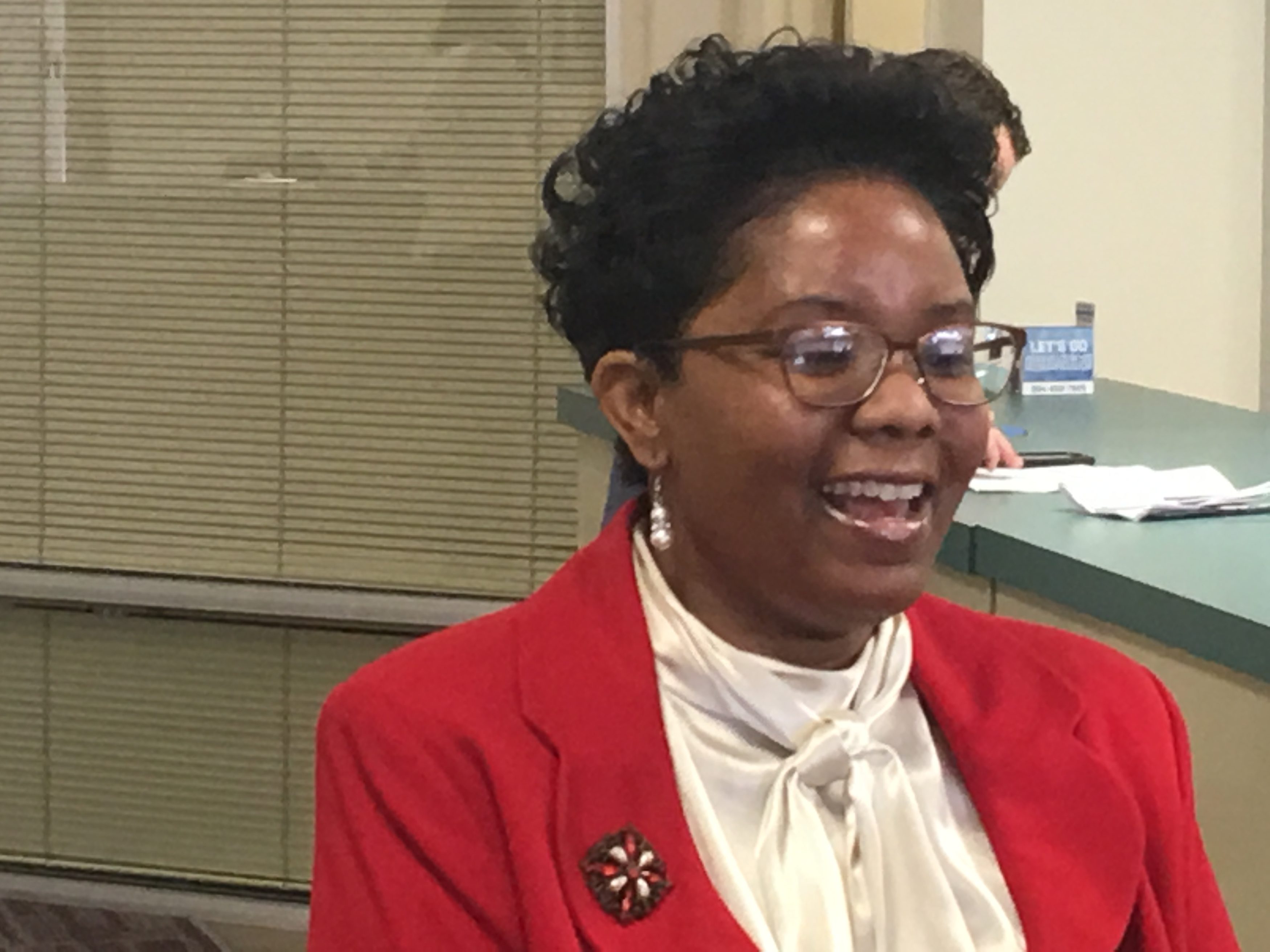 Suspended Jacksonville City Councilwoman Katrina Brown was on hand Wednesday afternoon in the local federal courthouse.
The occasion: a second in camera hearing involving her former attorney, Darcy Galnor.
As was the case with the previous hearing of this type, this one sprawled toward the two-hour mark. And a continuance will be slated for Feb. 5, the bulk of which will be private.
The barrister and the legislator parted ways earlier in January. Galnor cited "irreconcilable differences." Brown filed a Bar complaint claiming Galnor was offering an inadequate defense.
Even before the hearing could start, though, a wrinkle emerged: objections from defendant counsel Richard Landes to the hearing excluding the public and the government both, and to the hearing overall.
"Ms. Brown doesn't know why she's here," Landes said. "What we don't understand is why we are back here … for issues relating to a bar complaint."
Judge James Klindt noted that they were here because there was a motion from Galnor's attorney Hank Coxe, and because "most likely" attorney-client privilege material "would be addressed."
Katrina and fellow suspended Councilor Reggie Brown, who are unrelated, are accused of a 38-count conspiracy to defraud, say federal prosecutors. The pair is accused of extracting hundreds of thousands of dollars for personal use from a Small Business Administration-backed loan provided for Katrina Brown's family's barbecue sauce plant.
The total list of charges: 13 counts of wire fraud, another 13 of mail fraud, five counts of money laundering, and charges of attempted bank fraud for Ms. Brown and failure to file a 1040 from Mr. Brown.
Ms. Brown also faces a separate action from the city of Jacksonville, which seeks to claw back at least some of the $600,000 of loans and grants dispersed to Brown's BBQ business.
As things stand now, the federal trial will be in August. Ms. Brown, despite being suspended from the Council, is running for re-election. However, any verdict in federal court will only come after the voters' final reckoning.
As multiple sources, including the Florida Times-Union, reported, Brown has filed a complaint with the Florida Bar suggesting that Galnor wanted her to plea out, and that Brown was to "help state prosecutors investigating [alleged] City Council Sunshine Law violations."
Targeted, per reports: critics of the Mayor's Office, Anna Brosche and Garrett Dennis.
Brosche, Council President through June of last year, made Dennis chair of the Finance Committee. Both Browns were also installed on that body, and served until suspended post-indictment.
Galnor was nominated to the Jacksonville Ethics Commission last year by the head of those "state prosecutors": 4th Circuit State Attorney Melissa Nelson.
We asked Galnor ahead of the hearing if Nelson influenced her legal strategy vis a vis Brown, and she said she could offer no comment. Her lawyer, Hank Coxe, dismissed that proposition likewise ahead of the hearing.
Ms. Brown did not offer comment ahead of the hearing.