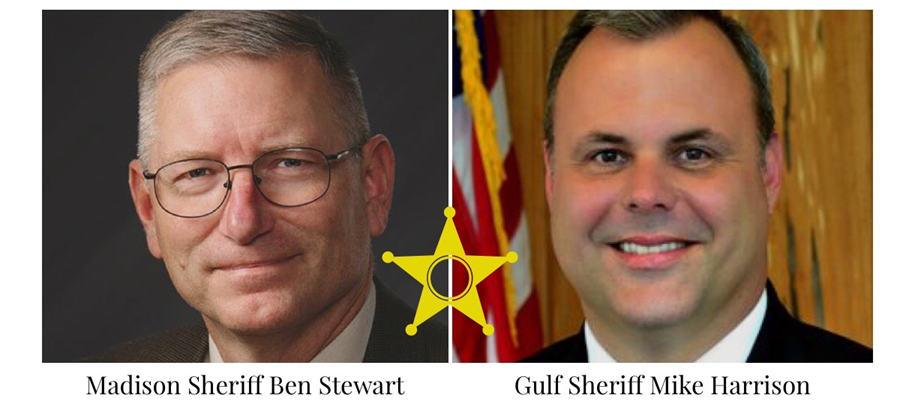 Shoaf adds more support to his special election bid.
Top lawmen are lining up behind Jason Shoaf as he seeks to fill the vacant House District 7 seat.
Madison County Sheriff Ben Stewart and Gulf County Sheriff Mike Harrison endorsed Shoaf on Tuesday, saying the Port St. Joe Republican will support law enforcement if elected. 
Stewart, who's served as Madison sheriff for more than a decade, believes Shoaf will "focus on the safety and well-being of our citizens" and "support the mission of our law enforcement officers for a safer and stronger community."
"He'll be a great leader in helping our area through the difficult times following Hurricane Michael," added Harrison, elected Gulf sheriff in 2012. 
The sheriffs' vouch comes after Shoaf recently picked up support Wakulla Superintendent Bobby Pearce. He also secured an endorsement from Wakulla County Commissioner Ralph Thomas, who had at one point planned to compete in the special election.
With these endorsements, Shoaf is increasing his appeal to voters in the 10-county district.
But so far, Mike Watkins has grabbed more overall support from law enforcement leaders. The Panacea Republican, who had originally filed for HD 7 nearly a year ago, has been endorsed by five current and former sheriffs.
House District 7 opened after former state Rep. Halsey Beshears, a Monticello Republican, left office to serve as secretary of the Department of Business and Professional Regulation.
Shoaf and Watkins are primed to face off on April 9. The winner will likely compete against a Democrat — only Ryan Terrell has declared — in a June 18 election.