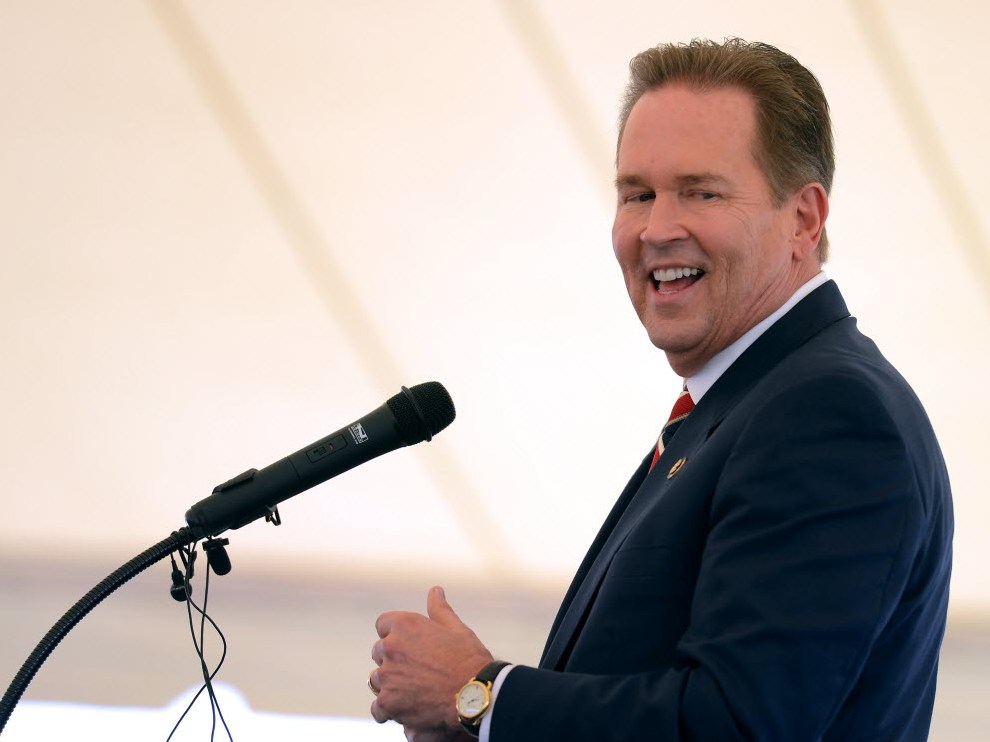 "I'm humbled by such a strong show of support so early in the campaign."
U.S. Rep. Vern Buchanan is off to a good start in his re-election bid for Florida's 16th Congressional District.
The Sarasota Republican announced Thursday that he reeled in more than $550,000 for his eighth congressional campaign during the first three months of the year.
"I'm humbled by such a strong show of support so early in the campaign," Buchanan said." People are responding to my positive agenda to keep the economy strong, protect veterans' benefits and safeguard Social Security and Medicare."
Buchanan is the head of Florida's congressional delegation and headed into his seventh term after a productive 2018 that saw President Donald Trump sign five bills he sponsored.
In addition to veterans' issues, Social Security and Medicare, Buchanan attributes his broad support for to his leadership on environmental and animal welfare issues, such as his legislation to combat red tide, blocking drilling off the Gulf Coast and preventing animal cruelty.
Buchanan also showed his bi-partisan streak when he voted for the "Bipartisan Background Checks Act." He was one of just eight GOP representatives to do so.
Buchanan won re-election last year with 56 percent of the vote against Democratic nominee David Shapiro. That effort saw the incumbent raise just shy of $3 million.
End-of-cycle reports show Buchanan's campaign had about $80,000 left over after his re-election was secured. The campaign did not say how much it spent during the quarter or how much money it has in the bank.
CD 16 covers all of Manatee County, southwestern Hillsborough and northern Sarasota counties. The district has been represented by Buchanan since it was redrawn in 2012.