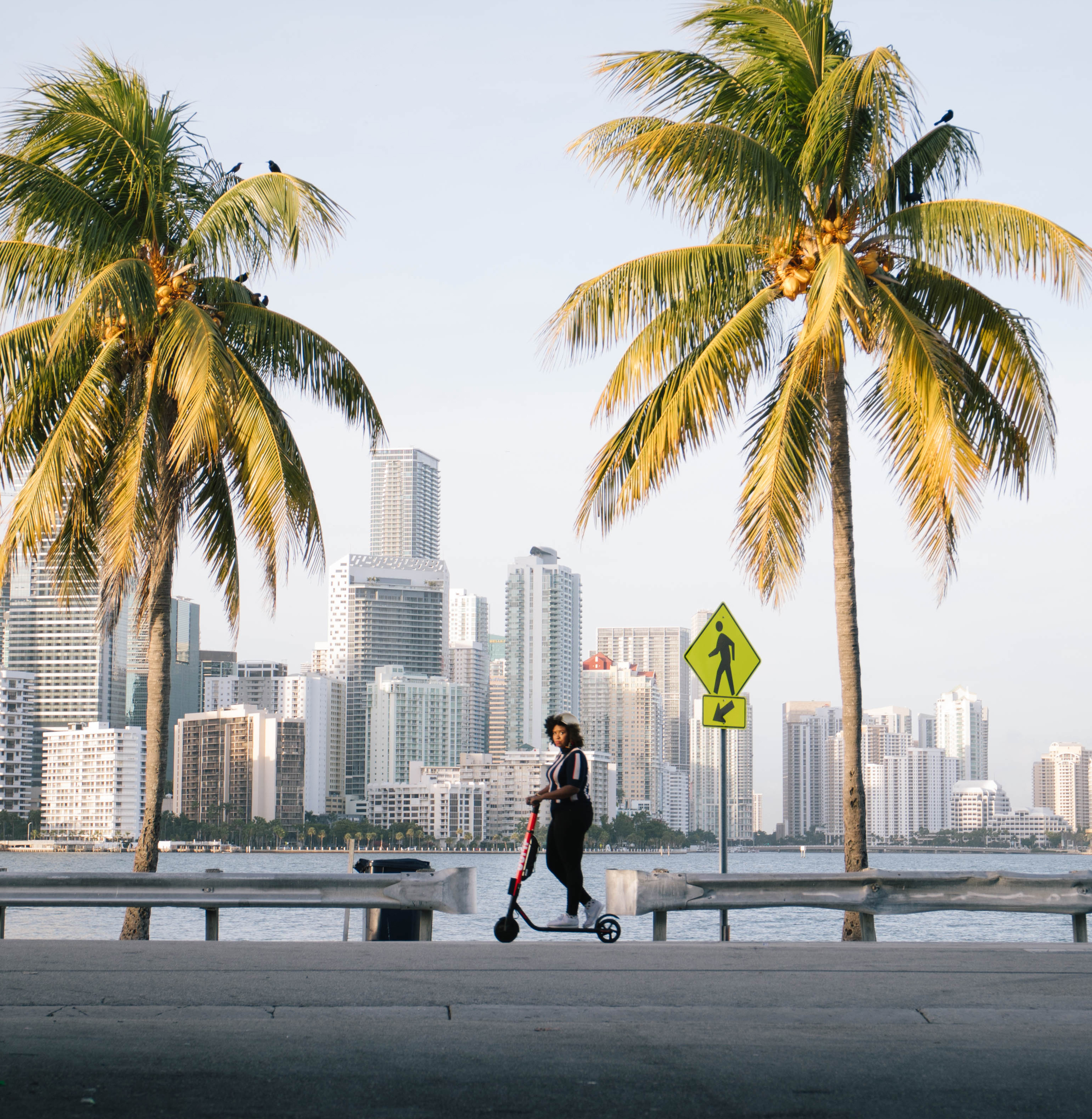 Uber, which operates Jump, is applauding the bill's passage.
The Florida House of Representatives unanimously approved Thursday a bill that would allow electric scooter companies to operate the motorized micro-mobility devices in bike lanes and in roads where bicycles are permitted.
Companies Lime, Jump and Bird, would have to get liability and workers' compensation insurance before they could provide scooters to customers.
Uber, which operates Jump, is applauding the bill's passage.
"Electric bikes and scooters have brought an affordable, green innovative transportation alternative to Floridians," Uber Public Affairs Manager Javi Correoso wrote in a statement.
Added Vivian Myrtetus, Lime's Florida Community Affairs Manager: "Scooters provide Floridians with an alternative mode of transportation that is reliable and affordable, while also reducing traffic and congestion, and we thank Rep. (Jackie) Toledo for her leadership." The Tampa House member carried the bill.
The bill is needed for municipalities like Tampa who are currently restricted to operating scooters only on sidewalks.
That operation can be dangerous, officials warn, because it places vehicles moving at a higher rate of speed on the same areas pedestrians travel. It could also cause problems in dense downtown areas where businesses often place signs in the sidewalks or operate sidewalk cafes.
Tampa is anticipating its electric scooter pilot program to launch later this year using four vendors. That includes Uber's Jump as well as Lime, Bird and Spin.
The bill would open additional options for cities like Tampa hoping to launch motorized scooters. But it also comes with some challenges.
Toledo's bill (HB 453) had included some preemption language that would block municipalities from capping the number of scooters companies could operate in a geographic boundary. Toledo amended the bill as part of a compromise to match a similar bill in the Senate that didn't include the limiting language.
Tampa's proposed pilot program limits the four chosen companies in its pilot to 2,400 scooters, split four ways.
Jeff Brandes bill in the Senate (SB 542) that lets local governments limit the number of scooters or opt out of programs altogether.
Brandes' version passed all of its committee stops and is awaiting a vote on the full Senate floor.
Uber currently operates electric scooters in Miami. The company also has permits to operate in Orlando.