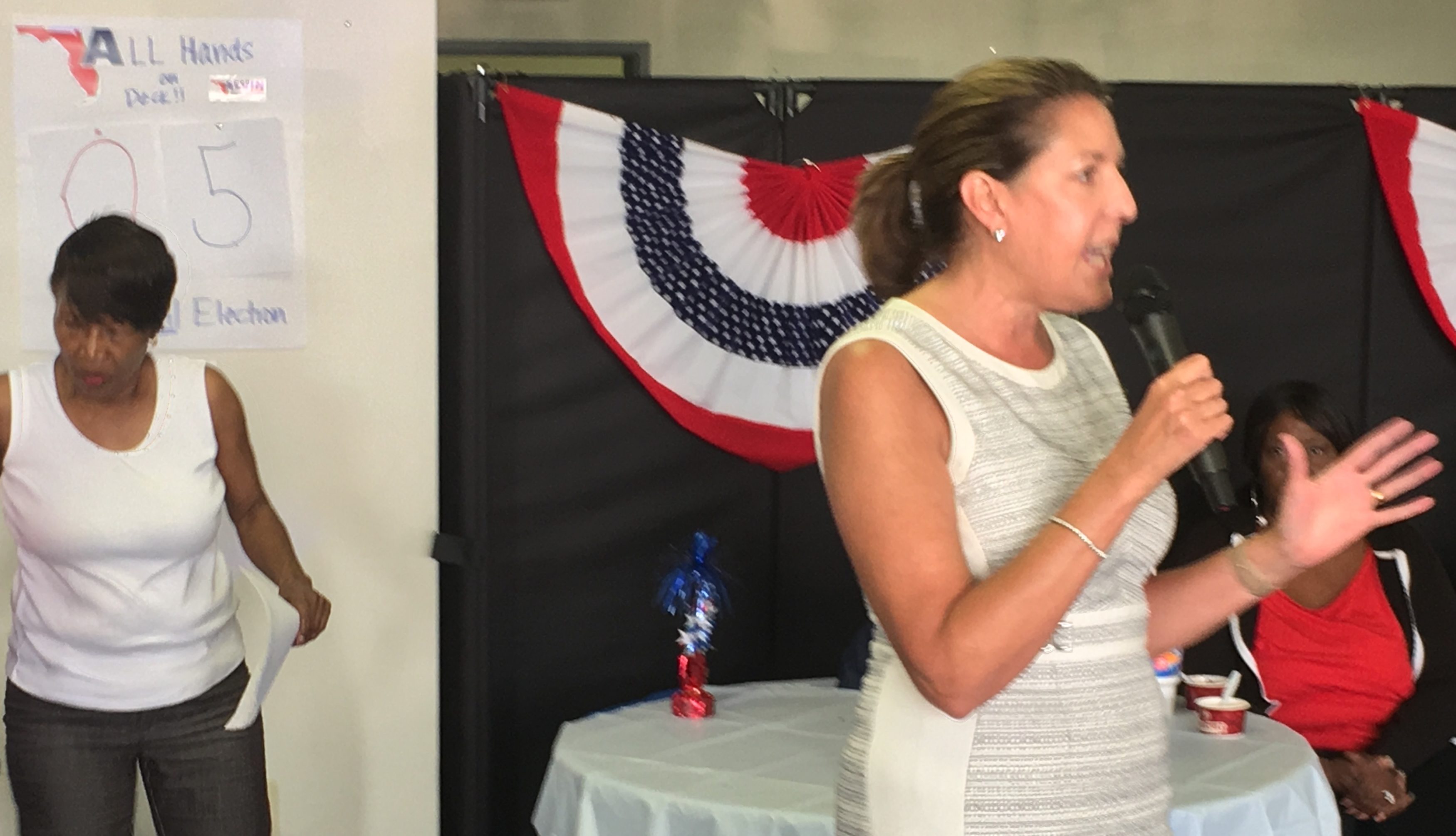 Two serial candidates return to the Jacksonville ballot.
The battle between Democrat Lisa King and Republican Terrance Freeman in At-Large Group 1 is an inside baseball campaign between two candidates whose thirst for "public service" has never been slaked.
King ran for office in 2015, losing a race in a Republican district. After that, she became chair of the Duval Democrats. Next, she ran for chair of the Florida Democratic Party, but fell short. Then she presided over the Democratic Party's decision not to challenge Republican Mayor Lenny Curry, before leaving the position for another shot at the Council.
Freeman likewise has been characterized by political ambition.
He served briefly as the aide to current Jacksonville City Council President Aaron Bowman. Freeman left that role to run as the candidate of Jacksonville Chamber of Commerce interests in Southside/Arlington's House District 12 primary; he fell short.
From there, Freeman lobbied for a brief period, then was a gubernatorial appointee to fill a vacancy in a Jacksonville City Council district that encompasses the city's Westside and Northwest Quadrant. Freeman established residency before being sworn in to office.
However, as a short-term Republican resident in a predominately Democratic district that privileges local roots and networks, Freeman was ill-suited to get elected to his district seat.
When Jacksonville City Councilwoman Anna Brosche passed up a re-election campaign in At Large Group 1 to make her bid for Mayor, an opening was created for both current candidates.
For King, head of the local Democratic Party, a decision was to be made: to recruit a Democrat who could help to push the election to a runoff, to run herself, or to try a different strategy. Ultimately, Democrats supported Brosche outside of the official party, but with 24 percent of the vote, the strategy was clearly not a winning one.
For Freeman, there was also an opportunity: to run citywide, on the coat tails of the Mayor and backed by the business community.
The March election saw Freeman barely clear the runoff threshold. King had 44 percent of the vote, while Freeman managed just over half that number, splitting the vote of party loyalists with two other Republicans.
Will May be different?
Republicans are ahead in turnout even after Souls to the Polls Sunday, and they are poised to have a +8 advantage when all is done, a remarkable turnout advantage given that Democrats outnumber Republicans in Duval County.
Freeman's political committee raised $35,000 in April, with Republicans like Tom Petway leading the push. As well, he raised nearly $209,000 in hard money, well ahead of King who raised just under $145,000.
Both campaigns have charged the other with being lobbyists and serial candidates devoted to expediency and self-promotion. Regardless of the outcome, Tuesday's ballot won't be the last time you see the name of either candidate.