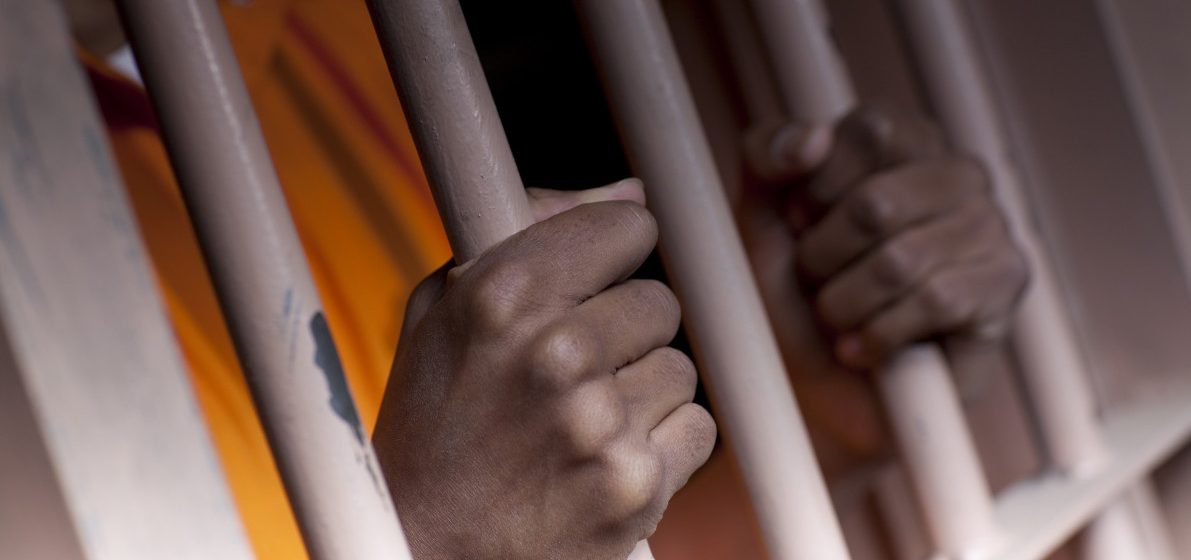 The state refuses to pay its guards and officers real wages to supervise felons.
For as much time as Florida lawmakers spent this spring arguing over felons' right to vote, they spent surprisingly little on a more significant felon issue: The state's crisis in supervising criminals, both in prisons and in our neighborhoods.
It may be tempting to dismiss stories about prison problems and felon-related funding as "not your concern," but here's why you – and lawmakers – shouldn't be so cavalier:
Because if Florida isn't spending the necessary money to supervise and rehabilitate its prisoners, those felons are more likely to struggle when they are reintroduced into society, which increases their likelihood of claiming more victims.
To be clear, this is a problem entirely of the state's own making. Florida has under-staffed and under-funded its law enforcement ranks tasked with keeping an eye on felons.  Prison guards and probation officers have complained for years about their deteriorating workplace conditions, and state leaders have largely ignored them.
Low prison guard salaries have literally turned law enforcement officers into criminals, as they look to the illicit contraband market to make a few extra bucks.  That, in turn, fuels gang activity that leads to violence both inside prison walls and outside of them. The arrest of officers has become routine.

Their average salary this year, $33,864, is 13% below what it was a decade ago, when adjusted for inflation.  Turnover has climbed for a fifth straight year, to a remarkable 32%. 
"Our officer-to-inmate violence is up, inmate-to-inmate violence is up, contraband is through the roof, we have all kinds of problems," State Sen. Jeff Brandes (R-St. Petersburg) said on a recent He Said, She Said podcast. "Those are all symptoms of the underlying disease, which is: we don't have the staffing. We don't have enough staffing for 96,000 inmates.
"We went from 8-hour shifts a few years ago to 12-hour shifts; our staff is exhausted; we have stories of corrections officers being written up because they won't come in on their day off, and what happens when you are a warden when you know a corrections officer is doing something illegal or immoral but you can't let them go because if you fire them, you have no one else to take that shift?"
The task of rehabilitating Florida's felons faces additional challenges after they're released into the community.  Countless studies reveal proper supervision helps former criminals make productive decisions, contribute to society, and avoid claiming new victims.  Yet, Florida continues to stretch its probation officers too thin, as low pay leads to high turnover and under-staffing.
Florida probation officers, who require a four-year college degree, begin making even less than their prison counterparts – just $33,478 per year – the exact same starting salary of a Florida probation officer in 2007.  That number will stay the same again next year, even as the legislature approved the first raise in 12 years for veteran officers – a modest $2,500 per year.
During the time probation salaries have grown just 7%, inflation has grown 24% and the state's budget has grown 27%.  Prisons and probation have not been a priority of lawmakers or the governor in a very long time.  
The average salary in Florida's Executive of the Governor, for what it's worth, jumped in the last year alone from $67,476 (Rick Scott 2018) to $69,247 (Ron DeSantis 2019).
Heck, state leaders even make sure to lock in highway toll increases every year to account for inflation, while the thousands of men and women who risk their lives to keep their communities safe from felons have continued to get slighted, seeing their spending power decrease year after year.
A department which had 962 probation officers to keep communities safe in 2008 is trying to do the same job today with just 620 officers – many of whom had to work multiple jobs to look after their own families.
What will it take for a Florida fix?
Even the GEO Group is giving guards a raise
Basic economic principles suggest higher wages when unemployment is very low and finding (or keeping) qualified workers is challenging.
For the private corporation that operates six Florida prisons, the answer to a prison guard shortage was simple: boost pay.
In fact, the GEO Group, a company that's notoriously-friendlytoFlorida Republicans, embraced one of the most popular ideas of liberal Democrats, boosting its minimum wage to $15 per hour this year.  That will essentially bring starting salaries for rural prison guards in-line with the state's probation officers, who often live in more expensive urban areas and, unlike prison guards, require an advanced degree.
Yet the state of Florida, just as needy for qualified correctional officers, has done the opposite nearly every year since 2007, denying raises to these hard-working men and women.  Low pay has prompted many good officers to leave the department – some for other law enforcement agencies where they can make 50-80% more money, while others simply leave for jobs at Walmart.
Florida lawmakers did take one significant step toward combating its prison guard crisis: it started allowing more teenagers to apply for the job.
Governor DeSantis signed HB 7057 in June, which lowers Florida's minimum age for corrections officers to 18 … which begs the question, if 20-somethings and 30-somethings aren't getting paid enough to resist the urge of making a few bucks smuggling contraband on the side, what makes anyone think 18-year-olds will be mature enough to act differently?
"Comical, if not so dangerous"
Years of penny-pinching at the Department of Corrections isn't just pushing prison guards to smuggle in contraband; it's also putting lives at risk, according to probation officers who have sounded alarms about the problems for years.
The men and women who put their own lives on the line each night, making unannounced visits to felons on probation, have had to endure ridiculous levels of penny-pinching that would be comical if they weren't so dangerous.  Most felons learn valuable lessons in prison, but many need regular supervision after they served their time.
A WTSP-TV series exposed how up to 20 probation officers sometimes had to share a single vehicle, while officers who wanted to carry a firearm while checking in on felons had to buy the gun themselves.  Two officers said the DOC stopped checking sex offenders' electronic devices in one of many extreme cost-saving moves.  This is not keeping our communities as safe as they should be.
When asked about the extreme probation problems, Governor Scott basically acknowledged it wasn't a priority of his.  He even allowed re-entry programs to be slashed in a record budget year.
But he's not alone.  Florida's last two Senate Presidents – Bill Galvano and Joe Negron – are both attorneys.  Florida's next two House Speakers – Chris Sprowls and Paul Renner – are both former prosecutors.  They all know how criminal justice works, but prisons and probation have not yet been a major priority of theirs.
Lawmakers spent more time debating Florida's non-existent sanctuary cities this year than they did debating corrections staffing, re-entry programs, or sentencing reform, all tangible efforts proven to keep our communities safer.
New DOC Secretary Mark Inch had his boss' back, and said in a statement, "Governor DeSantis' commitment to public safety and to the Department's key priorities is made evident in the signing of this year's budget."
"We appreciate the hard work done to secure this funding by our partners in the Florida Legislature, who recognized and supported our agency's critical needs. The budget funds our core areas of responsibility and puts us on a positive path forward for success in the upcoming year. The Florida Department of Corrections plays a critical role in keeping Florida's communities safe."
I suppose apologies are in order to the officers who may not feel like they're a "critical need" or "core area of responsibility."
The truth is not every felon can be rehabilitated.  But we are all better off when re-incarceration rates drop, and there are reliable ways to do it.
Florida's DOC spends more than $2 billion a year incarcerating more than 100,000 prisoners – more than almost every other U.S. state. 
So while Democrats and Republicans agree on the need for prison reform, there's no reason they also can't agree to fix funding failures that could lower recidivism rates.  That would pay both tax and societal dividends for Floridians, as our prisons would be less-crowded and our communities much safer.