It's been a hot summer that shed light on the unique relationships of Jacksonville politics.
Summer is over.
The first serious hurricane of the season is approaching Florida, clearing a summer full of heat that shed light on the unique relationships of Jacksonville politics.
Questions abound about what will happen with the Kids Hope Alliance. Why the Lenny Curry administration stanned so hard for the now-repudiated Joe Peppers, moving him from board to CEO to administrative leave, a cycle of life like a goldfish in a bowl? 
JEA privatization? With the economy starting to turn, will a utility like JEA gain value? The Mayor wanted that conversation about privatization before the bubble popped.
Meanwhile, there seems to be more green grass downtown all the time. Prime lots, primed for development. How many cranes can we expect to see downtown during a downturn, though?
Amy Baker, head of the Legislature's Office of Economic and Demographic Research, said the state economy was "winded … moving into a slowing of growth." Suite 400 has an ambitious second-term development vision. 
Curry said people wouldn't recognize downtown by the time he's finished. Whatever happens with the national economy, people will likely remember those words and expect results on the skyline.
River of dreams
Palatka hosted an all-star gathering of state Legislators Monday for a forum dedicated to the St. Johns River.
Action News Jax was on hand.
Palatka, the home of host Rep. Bobby Payne, has been one of many locations plagued by toxic algae.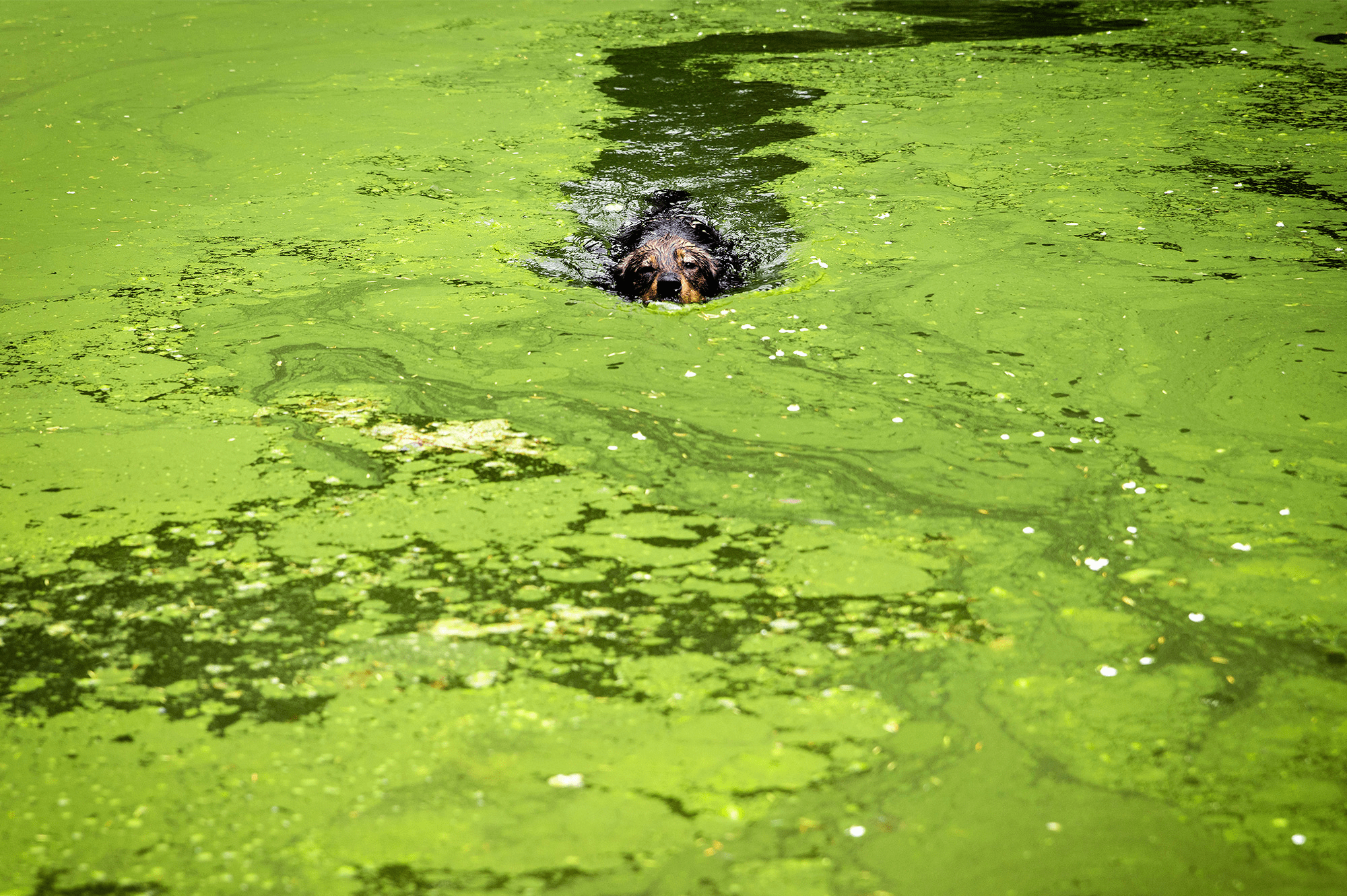 Don't expect much in the way of immediate action.
"Greater education on conservation issues, uses of water for all residents in the state," Payne said.
Future House Speaker Paul Renner was also on hand, along with other elected and appointed leaders.
The region has secured money for springs restoration, a culmination of the work of Sen. Rob Bradley and Rep. Travis Cummings.
Might the Renner speakership provide an opportunity for still more for the river, either via Florida Forever or some other mechanism?
Opioid task force
Gov. Ron DeSantis announced this week that 4th Circuit State Attorney Melissa Nelson is one of six new members for the state's Opioid Task Force.
Nelson, who posited in 2017 that drug dealers who sell fatal doses should be tried for murder, is one of a number of people from this region appointed to boards in the last week.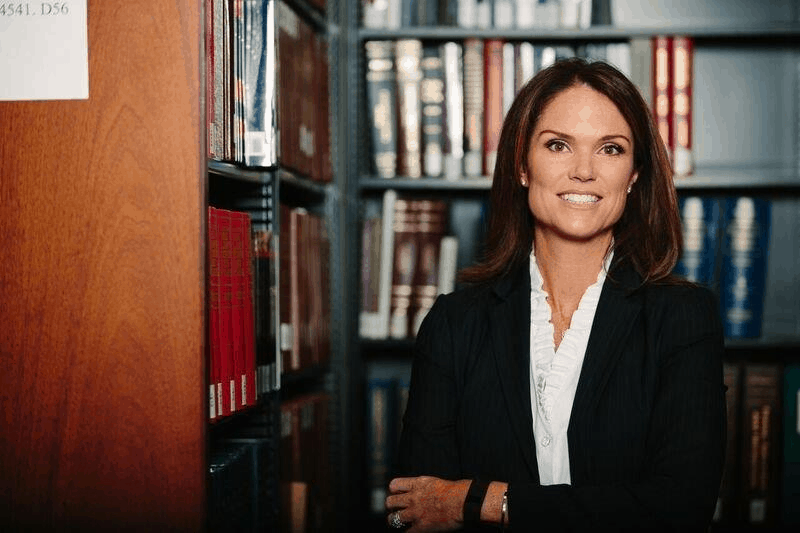 Palmer Clarkson, head of Bridgestone HosePower, was reappointed to the Jacksonville Port Authority. 
Samuel Garrison (a current state House candidate) and St. Augustine's Jan Conrad were tapped for the St. Johns River State College District Board of Trustees.
CSX VP Shantel Davis was picked, meanwhile, for the Florida State College at Jacksonville's own Board of Trustees. 
Meanwhile, Jax Chamber CEO Daniel Davis is headed to the St. Johns River Water Management Board.
Davis looks poised to run for Jacksonville Mayor in 2023, and he will be watched on the board by environmentalists and potential opponents.
Carroll-ed away
Is Jennifer Carroll to thank for Rick Scott getting elected Governor?
Yes, says one source: the former LG herself.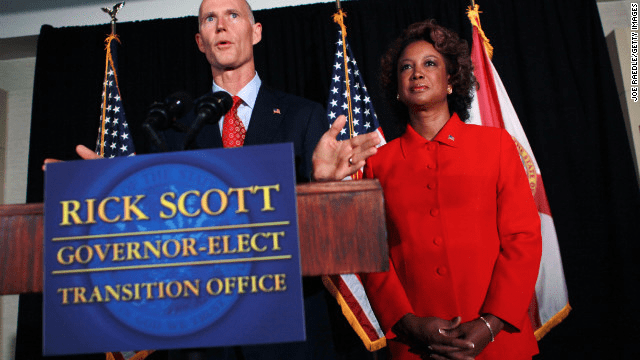 The Florida Courier recounted Carroll's contention that her outreach to black voters was what made the difference in 2010 as she "dragged" Scott to victory.
Scott gave her no money for this, so she had to do it herself. 
One part of the strategy is advertising in black newspapers.
"If you're not going to ask for something, you're not going to get it," she explained. "Black newspapers sit around barbershops and beauty salons and churches for weeks. Your information is in there … If you don't reach out and share your side of the story so (Black voters) can get additional information that they didn't have before, how would they know?" 
Reverend runs
Rep. Kim Daniels, a Jacksonville Democrat, opened a campaign account for the 2020 election on Friday.
Daniels, who represents HD 14 in Northwest Jacksonville, was first elected in 2016.
Daniels was reelected in the Democratic primary in August 2018, defeating then-Duval County School Board chair Paula Wright despite the local party leaning in favor of Wright's campaign.
Daniels is known for bills that many critics say blur the lines between church and state, including a 2019 proposal to require high schools to offer Bible study courses as an elective.
Jobs jobs jobs
Though Gov. Ron DeSantis doesn't make as many splashy jobs announcements as his predecessor, the Enterprise Florida meeting in Jacksonville this week was an exception.
Five-hundred jobs are headed to the area, the Governor said.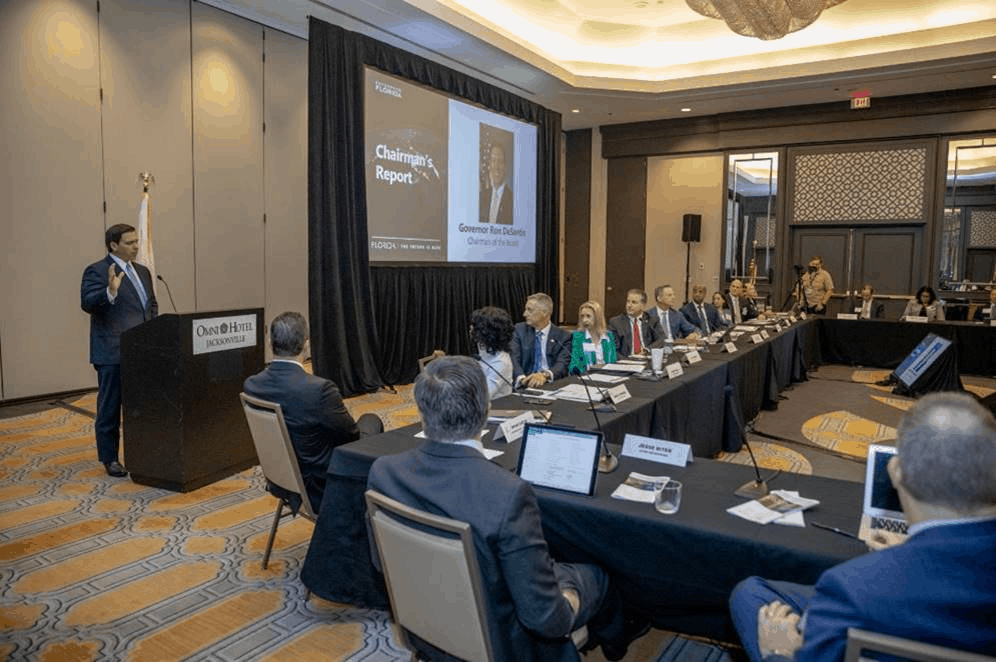 SoFi Lending Corporation and SS&C Technologies will be making the hires.
"It is my privilege to announce that SoFi and SS&C Technologies, two San Francisco-based firms, will be creating almost 500 jobs for Duval County," said DeSantis. "Jacksonville has become a hub for the financial services industry and, today, I had the pleasure to meet with EFI's Board of Directors to discuss how we can continue to ensure Florida is top of mind when these businesses are looking to relocate. My administration continues to make it a priority to recruit businesses in the financial, technology and banking sectors." 
Lawyer up
After a shambolic Jacksonville City Council meeting that saw the body withdraw a bill authorizing a tax referendum the School Board wanted, the board voted Wednesday to engage outside counsel.
The Florida Times-Union, on the scene at the School Board building, described board members as beyond frustrated.
"We're in this position because we've been trying to do the right thing," school board member Cheryl Grymes said. "It's time for us to put our big pants on."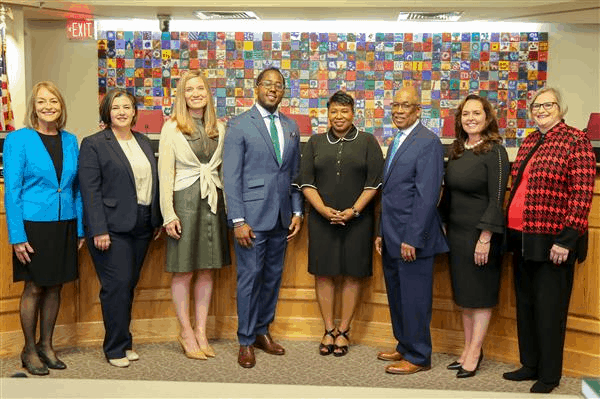 Goes without saying that Jacksonville's General Counsel does not believe the board has the standing to engage outside lawyers. 
The school tax issue has driven acrimonious debate all summer long.
Tuesday night's Council meeting was cleared of all but media and elected officials, with audience reaction to Councilors opposed to the tax more vocal than Council rules allow.
Meanwhile, messaging from the Mayor and allies has run the gamut. 
Rep. Jason Fischer, who has an office in City Hall, pushed for a bill weeks ago that would allow Curry to appoint the school board. 
At least in theory, the Office of General Counsel would have been convenient to help with that.
Curry then floated his own proposal: an elected Superintendent and an elected School Board. Expect Fischer to change his bill to align with that. 
With the discussion of whether or not to put a tax referendum on a ballot now months old, and the OPPAGA Audit saying the plan is sound, there are questions about what is happening with this particular narrative and what the ultimate endgame is. 
For now, the school tax will be headed back to City Council committees for more deliberation and angst on all sides, with 2020 the first realistic target. 
NEFBA talks lobby push
The Northeast Florida Builders Association is one of the more politically influential groups in the 904. Joshua Garrison, who will be intergovernmental affairs head for the group, talked to the Jax Daily Record this week about its priorities.
One issue: warding off impact fees.
"Our top issue is the increasing cost of new homes and commercial buildings because a lack of affordability can harm residents and businesses. Without our advocacy, a small-business owner may be unable to lease that first storefront," Garrison said.
"Many think that added impact and mobility fees simply affect the bottom line of our industry, but actually, these fees add to the price paid by the homebuyer and business property owner," Garrison contended.
Garrison is optimistic, lauding Jacksonville's "pro-growth and pro-business culture."
He sees Clay County as key to the region's continued success also. 
JTA means big bucks
The Jacksonville Transportation Authority and the University of North Florida Coggin School of Business studied the economic impact of JTA.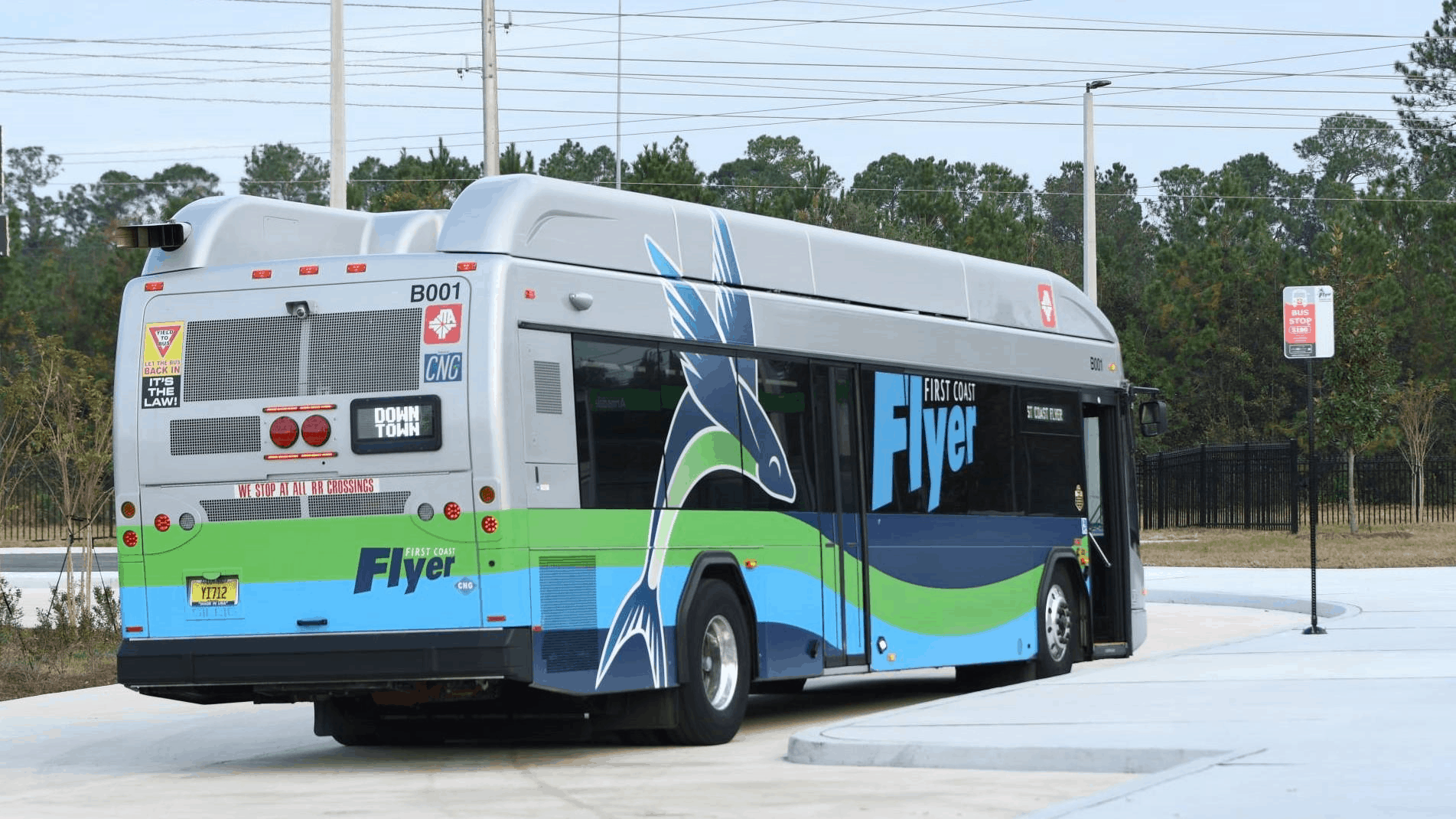 Spoiler: it's bigger than you might think.
Per JTA spox David Cawton: "The "Economic Impact Study of Jacksonville Transportation Authority (JTA) Operations, 2018," concluded that JTA's total economic output exceeded $198.8 million in 2018, and that JTA services saved customers more than $23.4 million in transportation-related expenses."
The math is interesting, including calculations for "economic disruption avoidance," which means people who don't have cars being able to get to work.
Here's the math:
— had a total economic impact of $198,810,458 in output, 2,703 full time equivalent (FTE) regional jobs, and $73,631,085 in regional labor compensation;
— resulted in $5,637,114 paid in state and local taxes and $16,820,118 in federal taxes;
— reduced cost of transportation for consumers by $23,436,237;
— generated productivity time savings for riders of $5,006,639;
— generated savings from congestion reduction valued at $246,380;
— generated a benefit in economic disruption avoidance valued at $48,432,173.
Grassy, no?
Is this for real?
Amidst a wave of structural destruction in downtown Jax, the city is looking to market green space for events.

The city has this patch of lawn for rent on East Bay Street, where the former courthouse and city hall annex are.
There is plenty of availability.
Per a city spox, no one has inquired about rentals yet.
This comes at a time when Jacksonville's devotion to demolishing old buildings has spawned not only a parody Twitter account but also parody articles.
Tweet, tweet:
I honestly thought this was a satirical editorial. Until I read it.https://t.co/AmLZhXYz6F

— Nate Monroe (@NateMonroeTU) August 26, 2019
Something wild
Per the Jax Daily Record: Economic development is headed to Nassau County.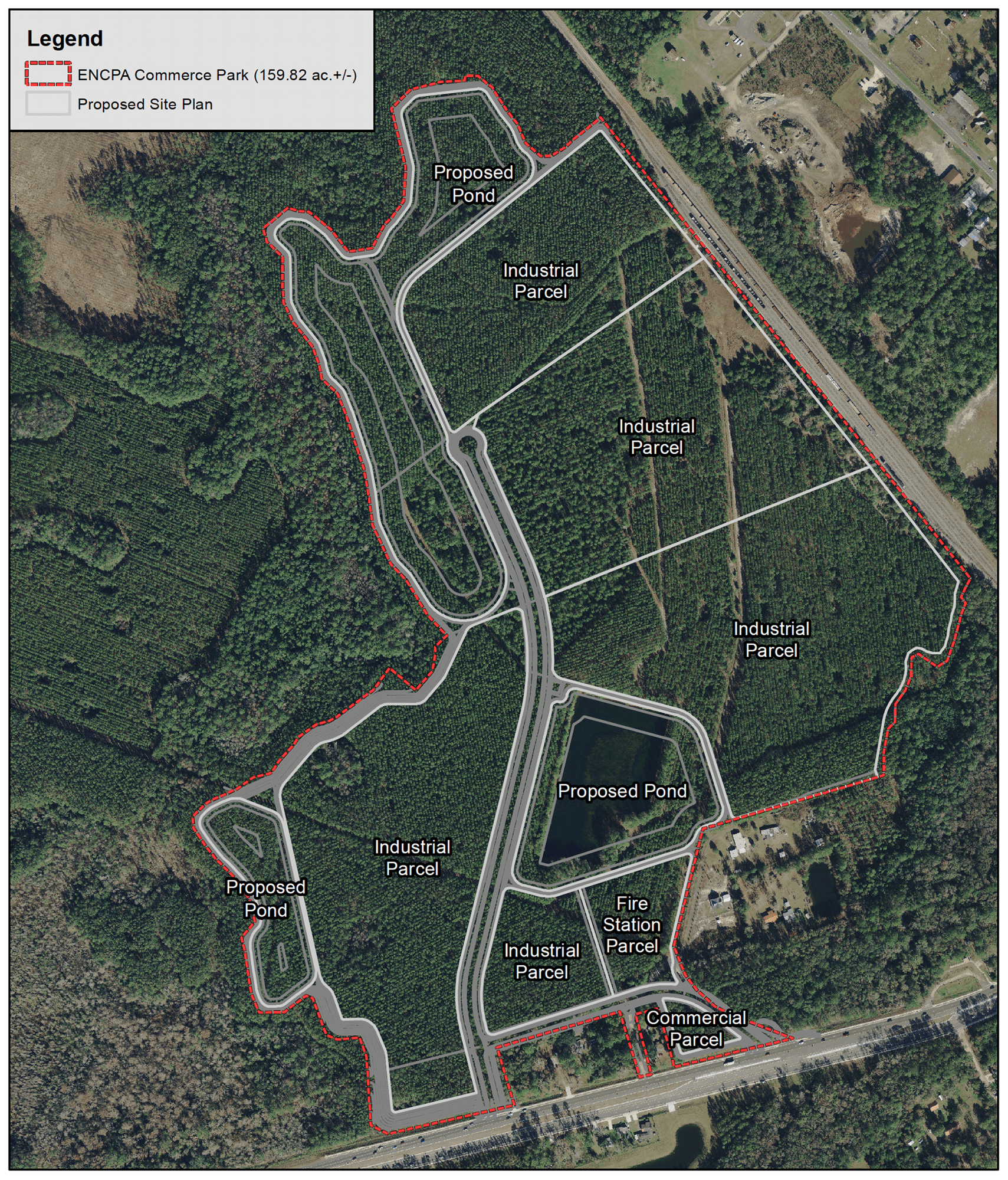 Specifically, a 160-acre commercial/industrial park at Wildlight.
The parcel is adjacent to the more substantial 2,900-acre build-out by Raydient.
Commercial space is needed in fast-growing Nassau County. The industrial vacancy rate is 0.2 percent, which is the lowest in a region where such space is at a premium.
JU to feature accelerated Delta pilot program
Jacksonville University's School of Aviation will soon serve as a career track for Delta Air Lines pilots.
Last year, Delta introduced Delta Propel, an accelerated collegiate pilot career program — partnering with eight universities nationwide. The program takes students from certified flyer to Delta pilot in about 3.5 years.
Since then, reports the Jacksonville Business Journal, the company expanded its pool of partner universities, JU is among them. Open enrollment for JU's inaugural class is through Sept. 16.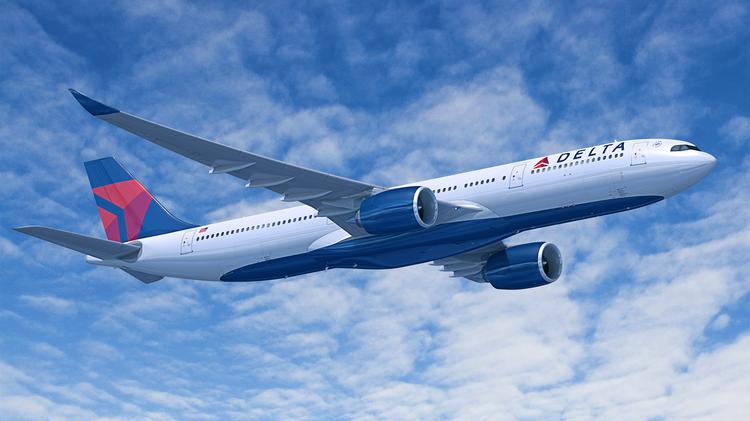 Juniors, seniors and recent graduates who have a private pilot certificate and have completed a Part 141 flight course can take part in the program. Students will work with Delta liaisons at JU and receive one-on-one mentorship from a Delta pilot — while working to advance through Delta's testing process and to accumulate hours as flight instructors.
After graduating from the program, pilots have three paths to become a Delta pilot. They can fly for a Delta connecting carrier like Endeavor Air or SkyWest Airlines, job-share between flying for Delta Private Jets while teaching at a partner university or serve as a pilot in the Air Force Reserve or Air National Guard.
After 42 months, Delta will then extend a qualified job offer to become a Delta pilot.
Intuition Ale Works expands
Intuition Ale Works is expanding. The popular brewery has signed a lease with Iconic Real Estate Investments which will add 6,000 square feet to its space at 929 E. Bay St., reports the Jacksonville Business Journal.
The space for the expansion is currently vacant. After construction, space will become part of a 32,000-square-foot facility. The development will include a second taproom for game day events, concerts and festivals. There will also be space for private rentals, events and concerts.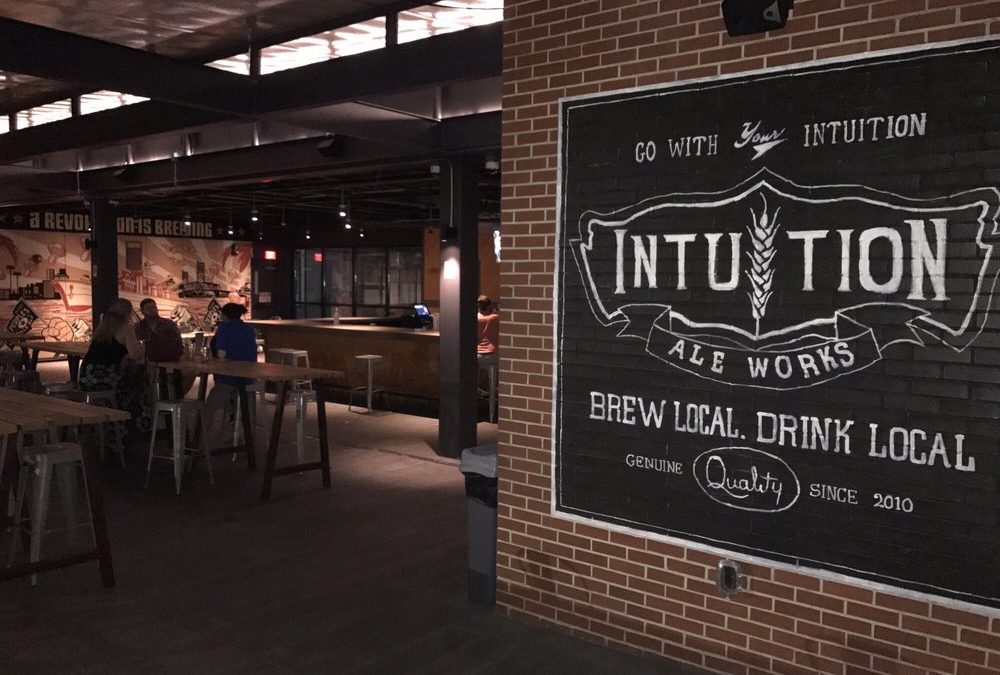 "This expansion reinforces our ongoing commitment to seeing downtown become a cultural destination," owner and founder Ben Davis said in a statement. "Our taproom is already at capacity when big events are going on nearby, and we know that customers frequently wait in long lines for beers and food. We've been working hard to find ways to increase our speed of service. Having the additional space available will provide much-needed relief for everyone on busy days."
The new space will open the week of Oct. 27, in time for the Florida-Georgia football game and a Jaguars home game. 
"We launched a live music program last year and have been encouraged by the interest in the shows that we've hosted so far," COO Brad Lange said in a statement. "This space will give us the flexibility to be even more ambitious with the bands that we bring in moving forward. We'll also be able to host more wedding receptions, company parties, and private events than ever before."
NFL preseason over, thankfully
The Jaguars and the other 31 teams in the NFL have now concluded the preseason and are hard at work getting their rosters down to the required number of 53. Coaching staffs and player personnel chiefs used four games to evaluate who no longer fits in their team's plans or never did.
At the same time, they are deciding who has shown enough to either make the club or shown enough to earn significant playing time. While all of that is a necessary part of running an NFL franchise, the biggest rip-off in pro sports is now over for another year.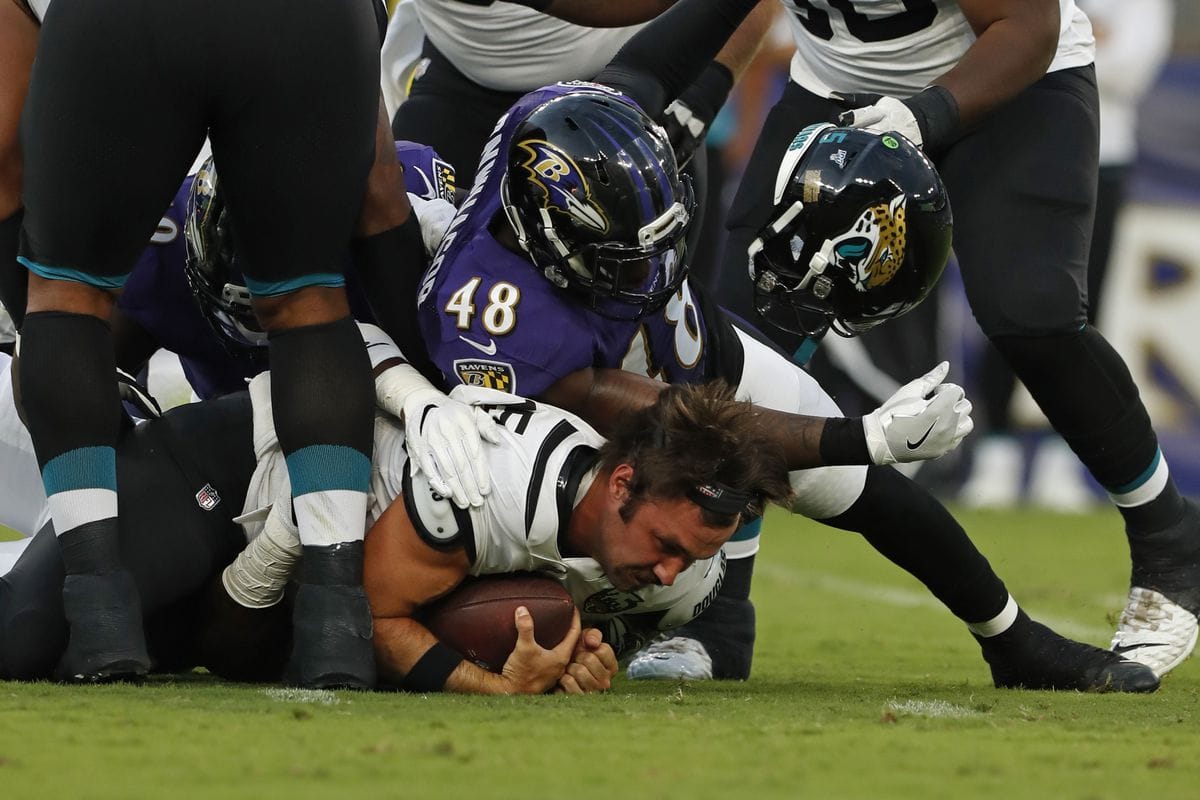 Those who either hold Jaguars' season tickets or decided to walk up and buy a ticket for the two home games at TIAA Bank Field saw reserves and hopefuls. The walk-ups had a choice to keep their money, but the season ticket holders were a captive audience since they are required to buy the preseason games if they want regular season tickets.
For example, if a fan has a season ticket worth $97 per game in the corner end zone to see teams like the Chiefs, Saints and division rivals this season, that fan was forced to pay $97 per game (bringing the grand total to $873) to see the two-player evaluation sessions against Philadelphia two weeks ago and with Atlanta on Thursday.
It is not just the Jaguars. The other 31 teams have similar policies designed to maximize revenue.
Encouraging news is emerging that NFL owners are looking at the possibility of expanding the regular season to 18 games, leaving only two preseason games. The NFL Players Association would need to agree, which is no sure thing as the first units on both sides of the ball would be asked to add two more weeks of risking injury.
Overton makes offer
The shocking retirement of Indianapolis Colts' quarterback Andrew Luck left many bewildered and some angry. Luck left the field Saturday night to some shameful boos after word had leaked.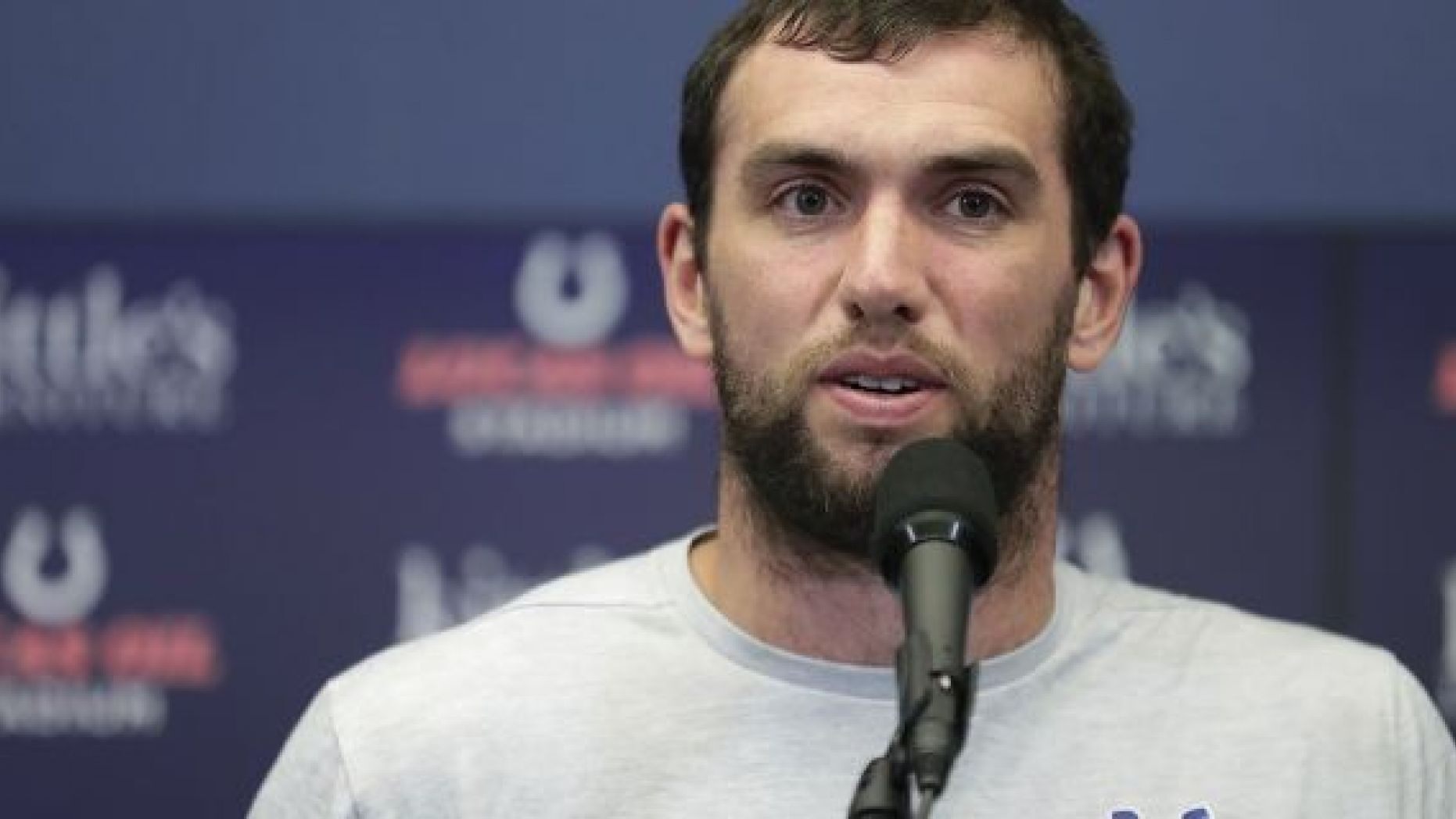 Jaguars' long snapper Matt Overton, who was Luck's teammate with the Colts for three years, offered to buy season tickets of Colts fans who felt outraged enough to want to sell them. He pledged to donate them to the Riley Children's Hospital in Indianapolis.
Overton added: "I'm serious."