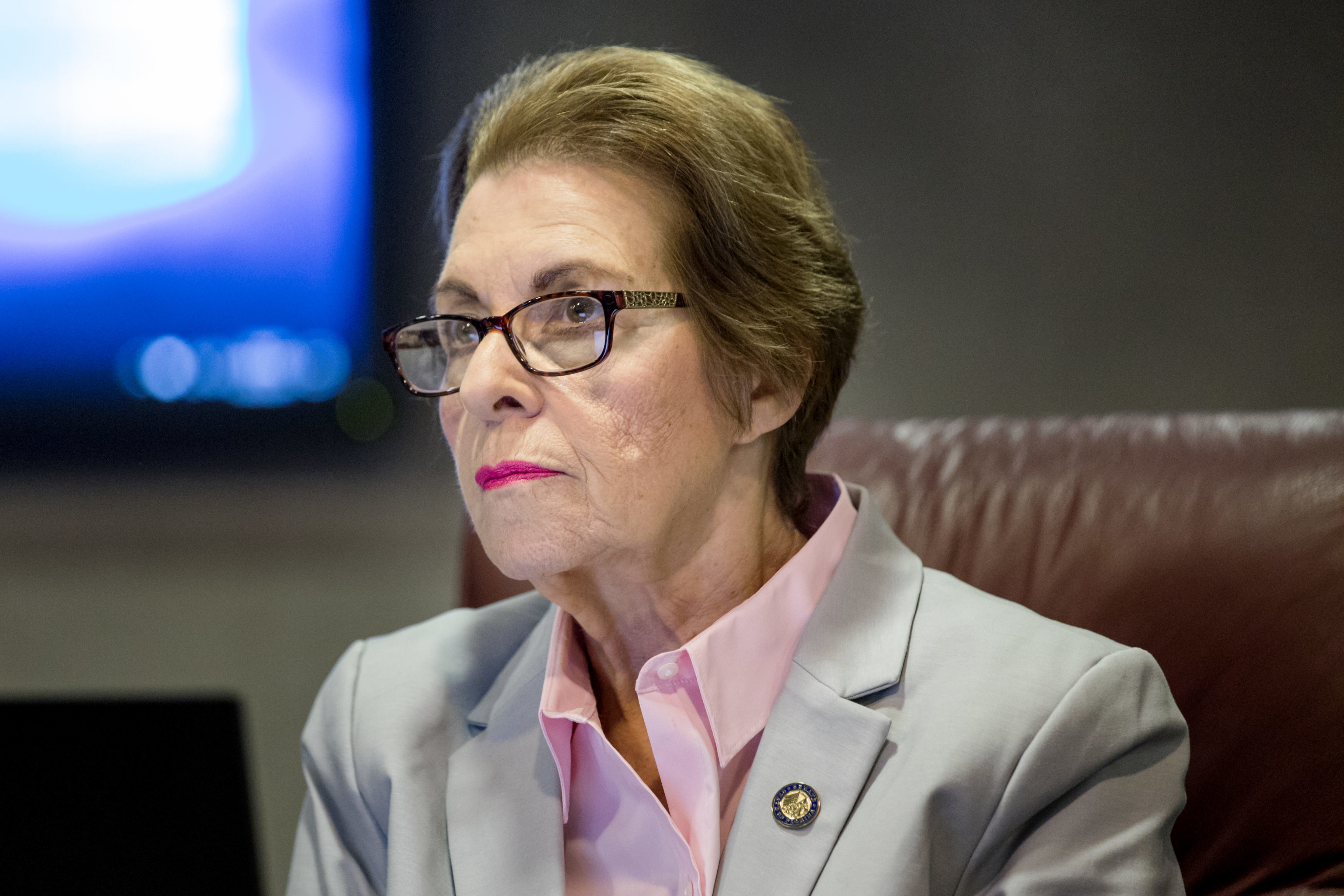 Waltz took to the House floor Friday to honor Hukill, who died from cancer a year ago.
U.S. Rep. Michael Waltz took to the House floor Friday to honor former Sen. Dorothy Hukill, who died from cancer a year ago.
"Dorothy Hukill was a servant leader who dedicated more than two decades of her life serving our community, working tirelessly to improve the lives of residents in our area," Waltz said.
The first term congressman went on to recount her push for financial literacy education during her time in the Legislature.
Hukill, a Republican, spent years trying to get a financial literacy class into Florida high schools, and in the 2019 Legislative Session, that priority was included in an education bill signed by Gov. Ron DeSantis.
"Dorothy didn't care about the spotlight. She preferred to be quiet, yet effective. She was always on her A-game and she truly cared about her constituents," he said. "Dorothy didn't see people as Republicans, Democrats or independents, she understood the need to work with everyone and she truly cared about her community and the people she represented.
"Dorothy would put up welcome signs for people in our community who often planned months in advance to travel to Florida's Capitol in Tallahassee," Waltz continued. "She was a true example of a servant leader. She fought to inspire others to make our community a better place and she is missed dearly."
Waltz' remembrance of the longtime politician was well received by Sen. Wilton Simpson, a Trilby Republican who is in line to take over as Senate President after the 2020 elections.
Thank you, @RepMichaelWaltz for bringing Dorothy's light to our nation's Capitol today. I miss my friend and this made my day. https://t.co/Vyb5piX0HX

— Wilton Simpson (@WiltonSimpson) September 27, 2019
A video of the floor speech is below.
One year ago, Florida lost one of its greatest servant leaders, Dorothy Hukill.

Dorothy dedicated her life to fighting for Volusia County and for Florida. Both are better because of her service.

It was an honor to recognize her legacy on the House floor today. pic.twitter.com/NYpC1Udtpo

— Congressman Waltz Press (@RepWaltzPress) September 27, 2019