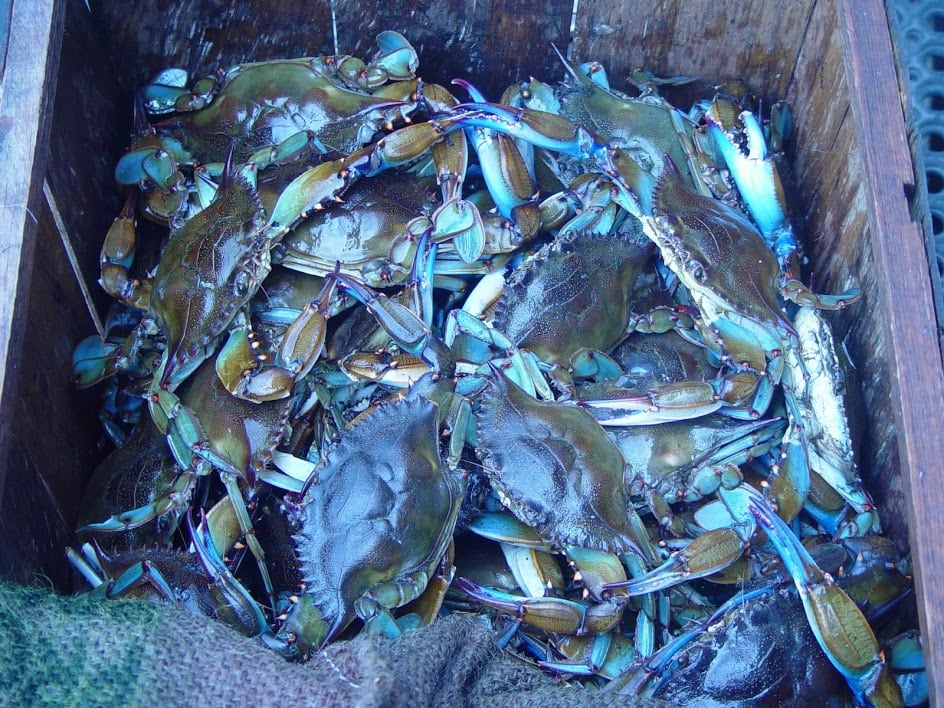 The crabs were a staple among immigrant communities in Tampa.
Tampa Sen. Janet Cruz wants to designate the blue crab (Callinectes sapidus) as the Official Crustacean of Florida.
Designating an official state crustacean is not an original idea — six states have already beaten Florida to the punch. But an examination of coastline length indicates Florida may be overdue for a statement-making symbol like a state crustacean. With more than 8,000 miles of coastline, the only state that outranks Florida's amount of coastline is Alaska.
Cruz's choice is based not on the fact that the blue crab fishery is one of the top five most valuable fisheries in Florida, but on the 9-inch blue crab's inextricable links to Tampa's immigration and labor history. In the 1920s, Ybor City was booming with cigar factories staffed with immigrant labor. When the workers went on strike, they relied on Devil Crab — a popular street food made from blue crabs — to sustain themselves.
"Each time I bite into Devil Crab, I am overcome by an explosion of flavor and emotion. This staple street food represents the struggle of those that came before us. They came to a new country, and fought every day to provide a better future for those that would follow," Cruz said.
It remains to be seen if there will be any challenges to this legislation. Backers of any of Florida's myriad shrimp species, lobsters or even the aptly-named Florida stone crab have yet to come forth.
Regardless of the passage of this legislation, the blue-clawed blue crab has already made its mark in Florida's history.
"Each time I stand in the Senate chamber and step back, gazing at where I am, I reflect back on the shoulders of those I stand on, those immigrant factory workers getting by on Devil Crab," Senator Cruz said.