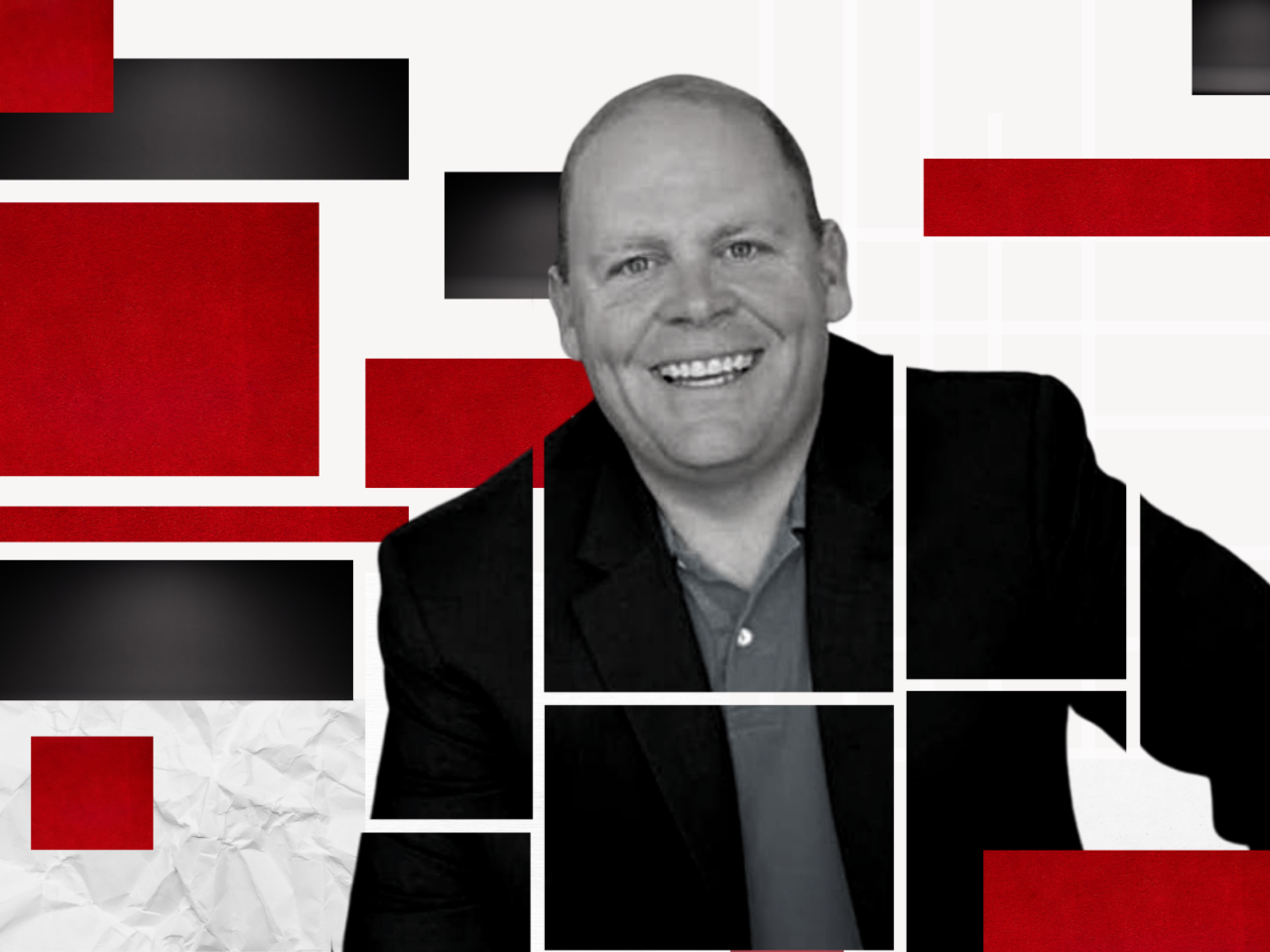 Chris Dorworth's biography and photo have been removed from the Ballard Partners website.
Former Rep. Chris Dorworth has "very amicably" left the powerful Ballard Partners governmental affairs firm, Dorworth first told Florida Politics Friday evening.
He said he didn't want recent press reports to become a distraction for the firm, and is returning to his development business.
The press reports that may have proved distracting appeared first in The New York Times. The contention: that Dorworth may have had something to do with the entry of a spoiler candidate in a competitive state Senate race in Central Florida. He's denied it, and it amounted to little anyway, since the independent candidate in that race didn't draw enough votes to swing the election's outcome.
Such allegations surprised few in Central Florida, who've perceived Dorworth working behind the scenes in much of the area's Republican politics for many years, before and since his ambitions to become House Speaker were derailed by a stunning, 2012 House reelection loss.
And lately there may have been several other distractions emerging involving Dorworth's connections with several people in the growing, national scandal involving Republican U.S. Rep. Matt Gaetz and another longtime associate, former Seminole County Tax Collector Joel Greenberg.
In the past, Dorworth has been accused of trying to use his political connections to stack the boards and take control of both the Orlando-Orange County Expressway Authority and the Greater Orlando Aviation Authority. He's been accused of recruiting candidates and directing corporate and PAC money to take out elected officials who've opposed him.
Dorworth has denied all of the allegations.
Still even when Dorworth denies his involvement in elections mischief, he doesn't mind leaving the impression that punishing power plays are not beyond his desires.
Last year, when fellow-Republicans Seminole County Commissioners Bob Dallari and Lee Constantine accused him of recruiting and backing Republican primary opponents for them because they had shot down his private development plans, Dorworth denied it. But he added, "I would love to see Bob and Lee join me in the unelected club, don't care if its them (the Republican primary opponents) or Democrats." He pledged to seriously consider doing "anything I can" to discredit Dallari and Constantine.
Over the years, numerous Central Florida Republican politicians and operatives have been associated with Dorworth. They and he routinely deny anything other than friendships or professional or business relationships, though sometimes those relationships have been confrontational.
At one point, for example, then-Orange County Republican Chair Lew Oliver and his partners sued Dorworth and his partner for $8 million over a land deal that went bad. Even after a court judgment was issued against Dorworth, Oliver struggled for years to collect anything.
A few of the associates have seen their political careers burst into flames.
Scott Batterson was convicted of bribery and sentenced to prison in 2014 in a case associated with his brief tenure on the Expressway Authority board (which now is called the Central Florida Expressway Authority.)
Another member of that board, former House candidate who had been seen as a rising young star in Republican circles, Marco Peña, pleaded guilty to violating Sunshine laws in that scandal.
The law enforcement investigation of those cases centered in part on ongoing conversations between documented between Batterson, Peña, and Dorworth before and after Batterson and Pena were appointed to that board earlier that year. At one point, Dorworth, too, reportedly was under criminal investigation in that case, but he was never charged.
Lobbyist and former Apopka official Richard Anderson was given three years probation and a suspended driver's license in a plea deal filed Tuesday that ended prosecution of the 2017 hit-and-run case against him in Lake County. Anderson and Dorworth worked together at Ballard at the time. After Anderson was arrested, police interviewed Dorworth in connection with laptops and other items that had been mysteriously removed from Anderson's impounded truck.
Newly-anointed Secretary of State Mike Ertel, who had been Seminole County Supervisor of Elections, resigned shortly after being appointed to the state job in early 2019 when old social party photographs of him in blackface surfaced from an anonymous source. Without naming names, Ertel, once part of the Seminole County Republican inner circle, alleged that the scandal was the result of someone's political revenge on him.
Former Seminole County Tax Collector Joel Greenberg is facing the prospect of long prison time involving numerous federal indictments ranging from sex trafficking to bribery although he's working on a plea deal.
And now Gaetz has been drawn into the Greenberg case.
Multiple media outlets report that federal investigators have been exploring potential ties between Gaetz and Greenberg. When Greenberg's attorney, Fritz Scheller of Orlando (who also had represented Batterson), was asked about Gaetz last week, Scheller replied, "I am sure Matt Gaetz is not feeling very comfortable today."
Before Greenberg was arrested, his 2020 reelection campaign fund had received only 11 outside contributions. The two of the first and largest were from Gaetz and Dorworth, who each wrote maximum-allowed $1,000 checks.
Also reportedly being drawn into that investigation is Winter Garden orthopedic surgeon Jason Pirozzolo, who has twice been appointed to the Greater Orlando Aviation Authority board. The second time, Pirozzolo was reported to be part of a power struggle in which influence from both Gaetz and Dorworth was an issue.
The latest allegations involve Dorworth allegedly having discussed running an NPA candidate to help Jason Brodeur win his state Senate race against Democrat Patricia Sigman.
Dorworth denied a direct connection to the entry of candidate Jestine Iannotti to the race. Her candidacy ultimately didn't swing the race itself, as Iannotti got 5,787 votes in a race Brodeur won by 7,644 votes.
"I never met the woman who did run," Dorworth said. "Never spoke to her, communicated by any written device, gave her any money or anything else."
Iannotti had basically no campaign or fundraising presence.
But she did have dark money behind her. And there are parallels between the SD 9 race and another contest in South Florida, where former state Sen. Frank Artiles backed a sham candidate similar to Iannotti.
Artiles faces multiple felony charges for his alleged role in propping up a sham candidate in 2020's SD 37 race. Democrat José Javier Rodríguez lost to Republican Ileana Garcia by just 32 votes, while NPA spoiler Alex Rodriguez received over 6,000 votes.
It remains to be seen if anyone faces legal exposure in the SD 9 aftermath, however, even as parallels abound.
One of those Seminole Commission candidates that ran against incumbents Dallari and Constantine, former Longwood Mayor Ben Paris, is now chair of the Seminole County Republican Party. The other, Matt Morgan, remains a Longwood City Commissioner.
Meanwhile, Dorworth waxed effusively in a tweet Friday evening: "I always loved working [for Ballard]. Best boss, best coworkers, best clients. The current political environment is nasty, and I told Brian I don't think it's fair for the recent media storm to take away from their missions. A classier or more effective group I couldn't imagine."
It appears Ballard Partners had processed the loss, as his biography page on the corporate website led to a 404 File Not Found message Friday evening.
Dorworth joined Ballard after narrowly losing his 2012 election.