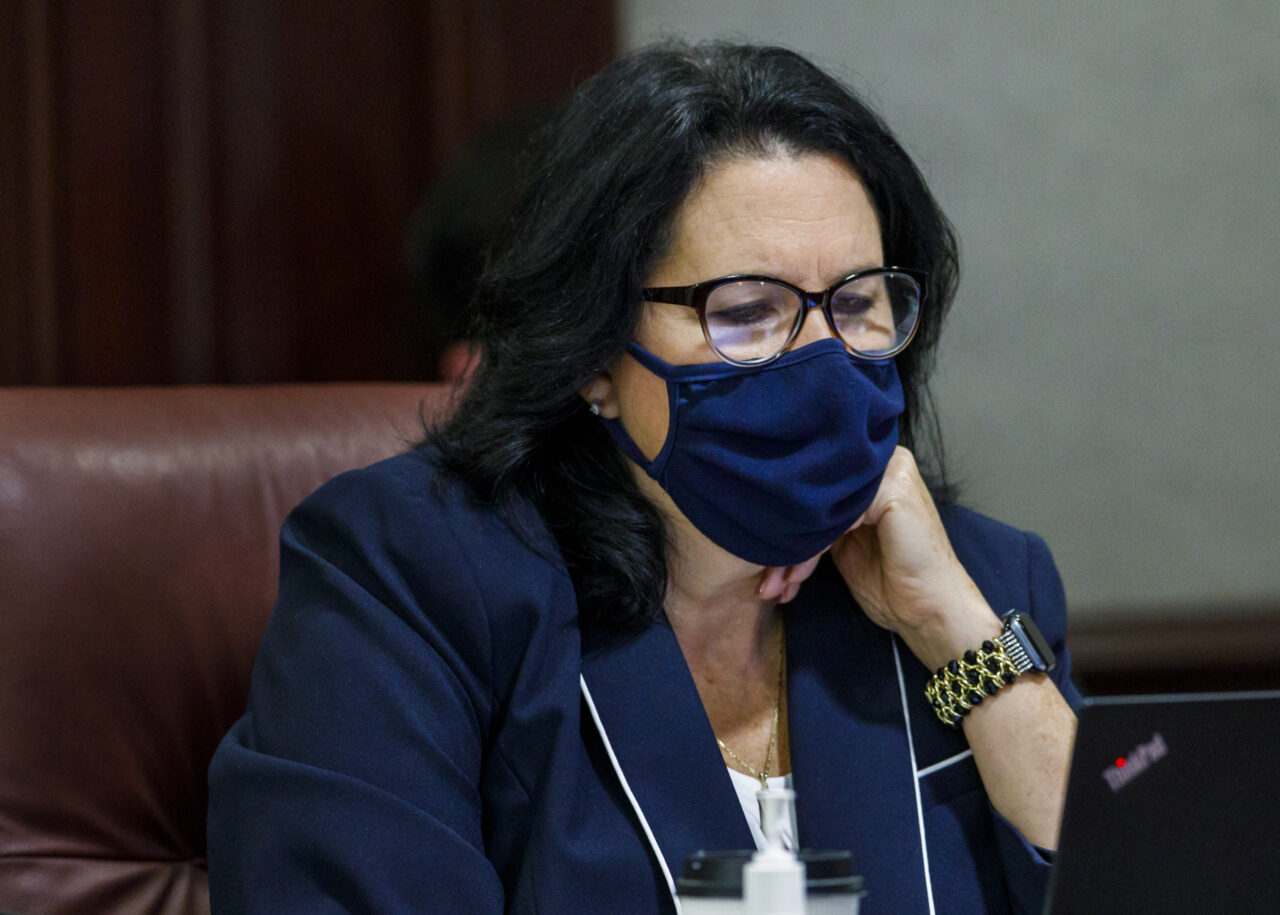 The latest proposal reflects several priorities of Gov. DeSantis.
Frontline pandemic workers rejoice.
The Senate and House are now aligned on several stated priorities of Gov. Ron DeSantis, including a plan to send bonus checks to first responders.
Planning for the state's likely $100 billion budget for the next fiscal year is wrapping up. The negotiations included determining how to spend billions of coronavirus relief funds for state and local governments headed to Florida from the $1.9 trillion American Rescue Plan (ARP) signed by President Joe Biden in March.
In discussions between the two chambers over the federal funding, the Senate and House have agreed to spend about $6.9 billion of the $10.2 billion in federal funding the state is expected to receive.
The state has at least three years to allocate money from the federal stimulus package. The House and Senate in recent days traded offers on how much of the money to use — and where to spend it.
Monday saw the Senate take a big step up from the chamber's first offer, which earmarked just shy of $3.3 billion of the federal relief funds.
Both Senate budget chief Sen. Kelli Stargel and House budget chief Rep. Jay Trumbull have said unspent coronavirus relief funds will go into the state's unallocated general revenue.
"It's a contingent offer but it's also leaving a tremendous amount of money to be able to make swift decisions when we come back in January next year," Trumbull said.
In the new offer, the Senate largely agreed to the latest House plan for the relief funds, while adding in a few new line items.
Notably, the latest Senate offer checks off a priority for DeSantis to send $1,000 direct payments to first responders and other frontline workers during the COVID-19 pandemic. DeSantis called for the bonuses and included money in his budget for the payments.
"It's something the Governor, obviously, has talked a lot about, and I think it's something the House will probably end up agreeing on," Trumbull said.
The Senate's budget allocates more than $208 million for the $1,000 direct payments to "essential frontline workers in responding to the COVID-19 Pandemic."
The payments cover government employees like law enforcement officers, corrections officers, EMTs and firefighters, among others. Unions can bargain over the payments but the total amount allocated for the payments would not change.
The House later on Monday agreed with spending $208 million to cover bonuses for state and local emergency first responders, including law enforcement officers, firefighters, correctional officers and emergency medical technicians.
The Senate also met the House on another DeSantis-favored issue — a $1 billion allocation to a newly established emergency fund the Governor can use in the event of a declared emergency without consulting the Legislature.
A separate fund, Republicans say, would make it easier to track emergency spending and allow the Governor to more quickly respond to disasters, like a pandemic or hurricanes. Democrats have called it a slush fund for the Governor.
Other areas that account for the increased Senate budget include spending on the state's water systems like Everglade's restoration, springs restoration and small community wastewater grants.
"I think water for the state of Florida is a very important issue, and so I think there's a lot of things in there to make sure that we have good, safe, clean water in our state," Stargel said.
The new line items bolster more than $1 billion of proposed American Rescue Plan spending already matched by the House for statewide water-related initiatives like flood mitigation and a septic-to-sewer program designed to deal with increased water usage from Florida's growing population.
Trumbull said spending on the state's water system is another area where the Republican-led legislation aligns with DeSantis.
"I think that we align and this budget aligns very much with where Gov. DeSantis is in his thoughts. He's been very forward-thinking and how we can focus on more water quality projects for the state," Trumbull said.
Stargel emphasized the water projects fit criteria favored by both budget chiefs to allocate coronavirus relief funds to projects that don't require recurring funds.
"We don't know what next year is going to look like, and I don't want people to get used to a higher budget when we're not sure that's going to be sustainable. The funds we got from the federal government are not sustainable funds to be able to plan on that to supplant our budget," Stargel said.
In this latest offer, the upper chamber also met the House on a $125 million initiative favored by House Speaker Chris Sprowls to provide reading books to students.
Negotiations over the budget must be finalized by Tuesday in order to allow for a 72-hour cooling off period for the budget before the chambers vote. The last day of Session is Friday.
___
The News Service of Florida contributed to this post. Republished with permission.