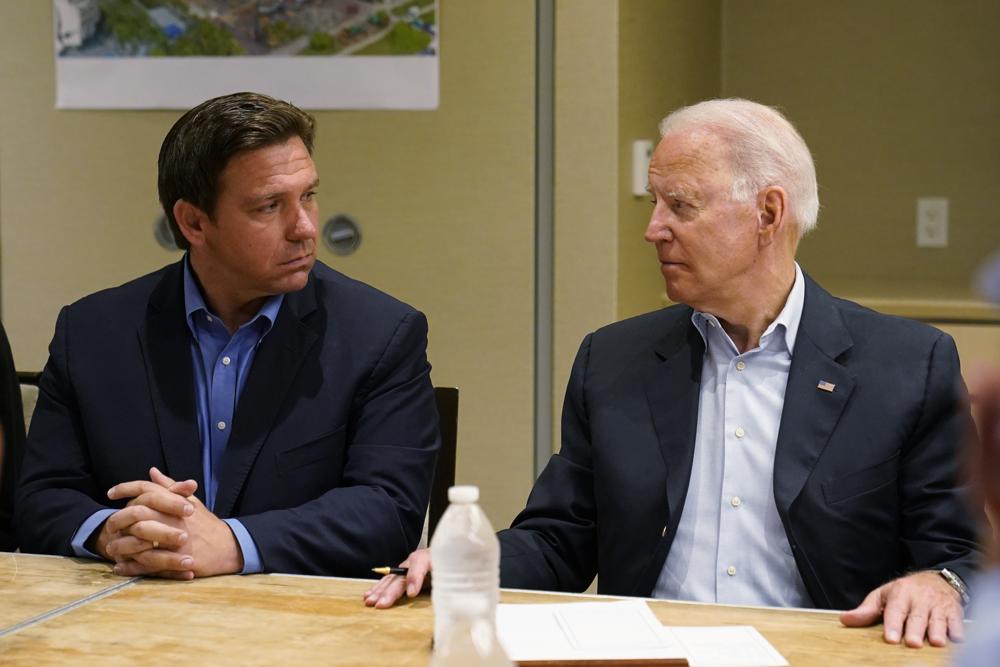 Taking Florida's lead would be a moment of bipartisanship for Biden.
President Joe Biden is looking for ways to help Cubans as they protest the island's communist dictatorship, including a plan raised by U.S. Sen. Marco Rubio and Gov. Ron DeSantis for open internet access.
Rubio, the son of Cuban immigrants, mentioned the proposal in a letter last week to Biden after a pro-democracy uprising in Cuba. Rubio and DeSantis elevated the plan for free satellite internet access throughout the week as they rallied support, including from federal officials.
Earlier this month, the regime moved to quickly cut off internet access to stop images of the protests from being broadcast to the world. Havana has been returning to normal in recent days, even if mobile internet data service remained limited.
Biden called for his administration to work with Congress to identify options to make the internet more accessible on the island.
In an interview with WPBF, White House Press Secretary Jen Psaki said Biden is looking for ways to help Cubans on the island after Cuban Americans, mostly in South Florida, began protesting to demand action.
"The message is, you have his attention," Psaki said.
Internet access is among Biden's priorities.
"That isn't easy, but he's going to look for ways, working with his team, to expand ways to do that — or see what our options are," Psaki continued.
The newscast didn't show Psaki say it directly, but reporter Ari Hait said Psaki "says they're looking into an idea from" DeSantis.
Taking Florida's lead would be a moment of bipartisanship for Biden, a Democrat. Officials demanding action have largely been Republicans, including DeSantis and Rubio.
On Monday, DeSantis told reporters he had not heard a response from the Biden administration. Time is of the essence, he cautioned.
"We would like to see not just a response but we'd like to see a positive response," he added. "It could make a big difference to the situation that's going on down there."
The plan would leverage an internet-balloon provided by Loon, formerly owned by Google's parent company. Each balloon could serve thousands of people across hundreds of miles. Florida and Cuba are only about 100 miles apart at their closest point.
But the balloons have to be replaced every five months or so because of the harsh conditions in the stratosphere.
Moreover, experts aren't sure it would be that easy to set up a guerrilla internet service for Cuba this way. It would need an unused band of spectrum, or radio frequencies, to transmit a connection to Cuba, and spectrum use is typically controlled by national governments. Anyone trying this would have to find a free block of spectrum that wouldn't be interfered with, said Jacob Sharony, of Mobius Consulting, a mobile and wireless consulting firm.
The Federal Communications Commission would have to sign off on the plan. Speaking alongside elected officials in Miami on Thursday, Commissioner Brendan Carr, the senior Republican on the FCC, voiced support for a United States intervention to bring internet to Cuba.
Cuba calls that a violation of its laws and some international organizations call it a violation of international law, relayed Carr, an appointee of former President Donald Trump.
"To tell you the truth, I don't give a damn about that," Carr said. "We have the capability to modernize that approach and not just send radio signals into Cuba but bring internet connectivity to Cuba."
___
The Associated Press contributed to this report. Republished with permission.