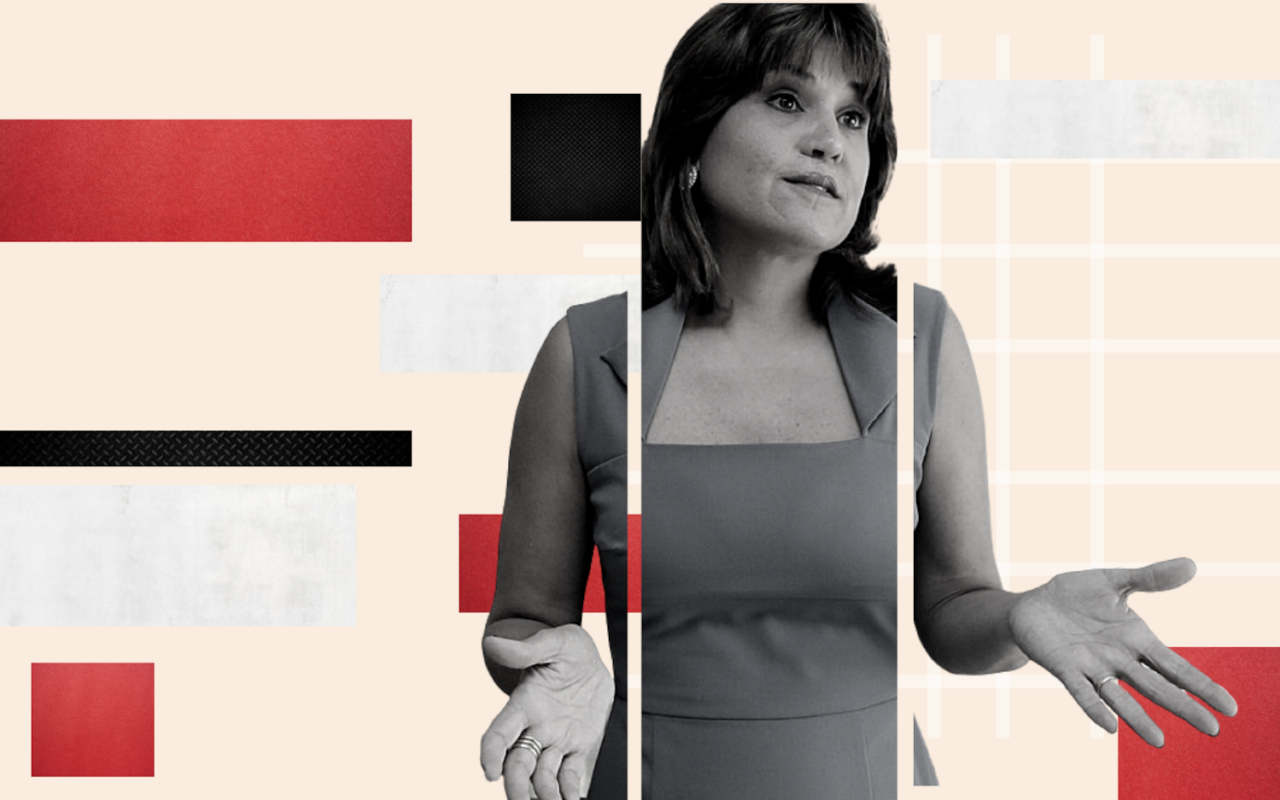 That's more than double what she reported holding last month.
Sen. Annette Taddeo raised more than $650,000 just two weeks into her 2022 bid for Florida Governor, according to a press note from her campaign delivered days before monthly fundraising reports are due at the Florida Division of Elections.
Democratic consultant Christian Ulvert, who runs Taddeo's political committee, Fight Back Florida, credited "excitement and enthusiasm from grassroots supporters across the state."
In a written statement, Taddeo said it will take a "coalition of voters" for Democrats to regain the support of communities lost to their Republican opponents.
"I know I can be the leader to bring those communities back, not because I speak their language but because I know their values," she said. "I speak to the values of a small business owner, the values of our parents and teachers, the values of our students, the values of our immigrant families."
Taddeo, the daughter of World War II pilot Anthony Taddeo, fled Marxist terrorists in Colombia at 17 to move to the United States. She waited tables to put herself through college in Alabama, then relocated to Miami to help her parents after Hurricane Andrew struck in 1992. She since opened a translation services business, LanguageSpeak, headquartered in South Miami.
"I believe, no matter our differences, our experiences and values will bring us together," she said. "Through our unity we will build a better future for all Floridians."
Taddeo, whose reelection war chest for Senate District 40 held just over $300,000 before she reset her sights on the Governor's Mansion Oct. 18, faces tough competition. On the Democratic side, Agriculture Commissioner Nikki Fried holds more than $3 million between her campaign and political committee, Florida Consumers First. Democratic U.S. Rep. Charlie Crist, Florida's former Republican Governor, holds $2.84 million between his campaign and committee, Friends of Charlie Crist.
Neither come close to incumbent Republican Gov. Ron DeSantis, who has raised a jaw-dropping sum toward his reelection, the campaign for which he officially announced Monday. As of last month, DeSantis' campaign and political committee, Friends of Ron DeSantis, held more than $58.3 million.
Others in the race — including Republican John Mercadante, Independent David Wayne Gizmo Wexler, no-party-affiliated candidates Kyle Gibson and Frank Hughes Jr., and Democrats David Nelson Freeman, Ivan Graham, Jonathan Karns, Amaro Lionheart, Alexander Lundmark, Timothy Mosley, Robert Lee Willis and Randy Zapata — have raised little to no money, according to their filings with the Florida Division of Elections.
Ahead of her announced gubernatorial bid, Taddeo released a list of "battle-tested national consultants" who had joined her campaign. In early November, current and former politicians threw their support behind her run to be Florida's top executive, including Democratic Sen. Victor Torres of Orlando, Democratic Rep. Cindy Lerner of Pinecrest and Republican former Rep. Juan-Carlos Planas.
"She knows personally how having access to good health care is life-changing," Torres said, possibly alluding to the 19 surgeries Taddeo underwent as a child to correct a cleft lip. "As a mom with a daughter in public school, she knows why fighting for the best education system is critical."
If elected the Democratic nominee, Taddeo would make history as the first Hispanic woman to earn a major party nomination for Florida Governor. Taddeo is starting with a fundraising disadvantage compared to Crist and Fried, but it's hardly the first time she has defied the odds, said Jackie Lee, senior adviser to the campaign.
"Annette has been counted out and underestimated her entire political career," she said. "But one thing is clear from this early fundraising success — our movement is growing and this campaign will have the resources it needs to compete statewide."