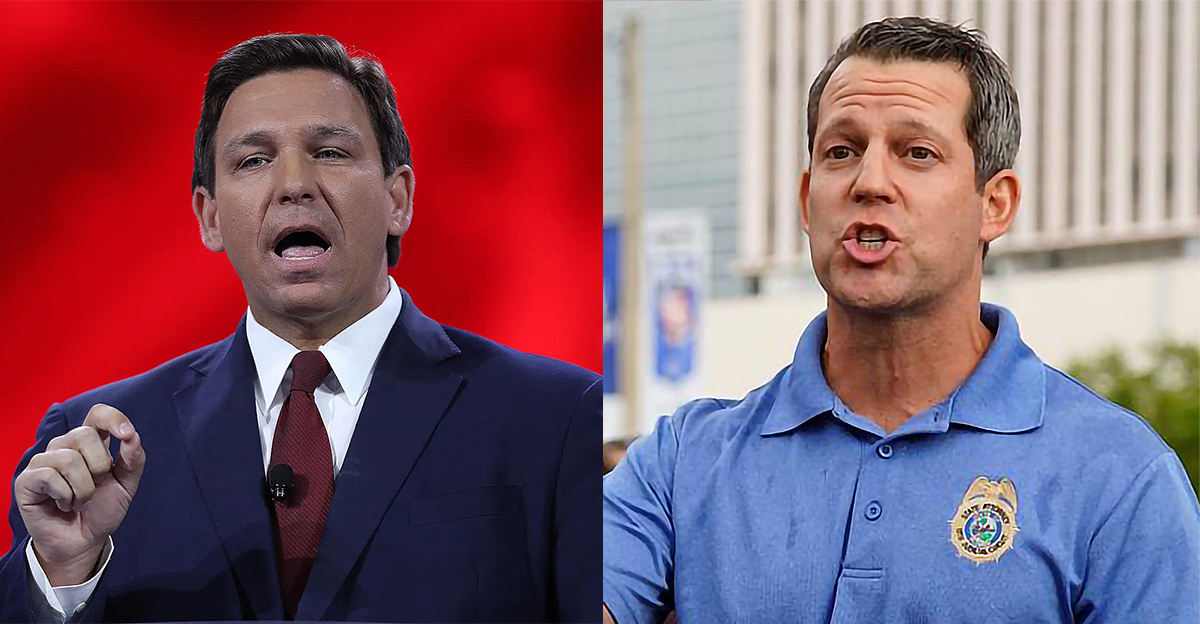 Still, the judge isn't convinced by DeSantis' case against Warren.
Suspended Hillsborough County State Attorney Andrew Warren won't get his job back, at least for now.
Federal Northeast Florida District Judge Robert Hinkle on Monday rejected a request from Warren to reinstate him as State Attorney and overturn Gov. Ron DeSantis' move to suspend him from office over a pledge he made not to prosecute abortion-related crimes. Warren later filed suit, contending the action violated his First Amendment rights.
Before issuing his ruling, Hinkle was careful to note he was only ruling on the preliminary injunction request, not on the merits of the underlying case. During the hearing he also expressed concern about "yo-yo-ing" the office. That could happen if Hinkle were to reinstate Warren, then DeSantis appeals and the Governor's chosen replacement, Susan Lopez, is put back in for a time.
"It's disruptive (to the State Attorney's office) to keep changing in and changing out," Hinkle said. "It'd be better if this case gets resolved once and for all."
With that in mind, he encouraged both sides to agree to a trial as soon as possible. Solicitor General Henry Whitaker, who defended DeSantis' actions in court, said he'd need some time to determine when a trial could start, but said it might be at least three months. Warren's attorneys said they could go to trial as soon as Oct. 24.
Despite the ruling, Hinkle closely questioned Whitaker as to whether DeSantis' suspension of Warren over his signing of pledges not to prosecute abortion-related offenses in light of the U.S. Supreme Court's decision to overturn Roe v. Wade this summer and another pledging not to prosecute if the Legislature were to outlaw health care procedures helping transgender minors transition.
Whitaker argued the statements reflect a "neglect of duty" and "incompetence" by Warren, two reasons that a Governor can suspend a local elected official under the state constitution. He also argued Warren's statements amount to a declaration that he "wouldn't do his job," and thus aren't protected by the First Amendment because DeSantis' has a duty to ensure laws are enforced.
Hinkle, though, disputed the extent to which Warren's statements are protected speech.
"If you say 'everyone agrees' any statement of policy by a State Attorney isn't protected by the First Amendment you need to exclude me from that," Hinkle told Whitaker.
Hinkle also noted several times that Warren was an elected official, not a mere "employee" of the government, as Whitaker asserted.
Whitaker argued that while Warren has a First Amendment right, that right has limits when it comes to statements made in his capacity as a State Attorney.
"What he doesn't have a right to do is say, 'I'm a law unto myself and I can't be disciplined for that,'" Whitaker said. "When a State Attorney speaks that State Attorney speaks for the State of Florida," he added later.
But Warren, who has been elected and re-elected in Hillsborough County, argues that he answers to his constituents, not the Governor.
Attorneys for DeSantis and the state had previously requested Hinkle dismiss the case. However, Hinkle, the Senior Judge of the federal Northern District of Florida, allowed the case to proceed.
"Mr. Warren had no First Amendment right, as a public official, to declare that he would not perform his duties under Florida law," Whitaker wrote in the 39-page filing for DeSantis earlier this month.
Judge Hinkle denies motion for preliminary injunction to reinstate Hillsborough County State Attorney Andrew Warren, who was suspended by @GovRonDeSantis . But the judge grilled Desantis' lawyers and didn't seem convinced of their case. Wants trial soon.

— Gray Rohrer (@GrayRohrer) September 19, 2022
___
Renzo Downey and Gray Rohrer of Florida Politics contributed to this report.