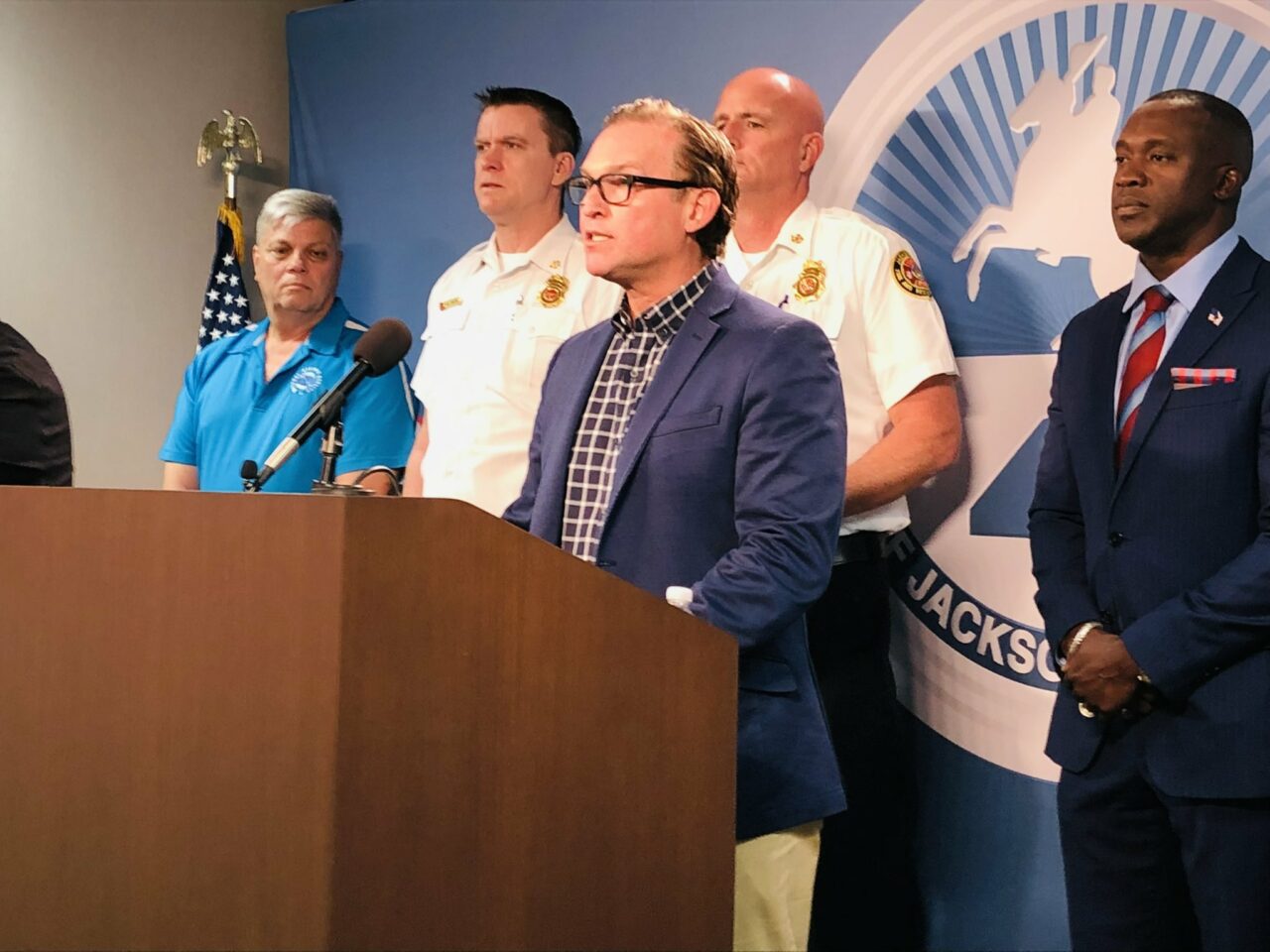 Jacksonville is in a state of emergency, but anticipates dodging the hurricane's worst impacts.
With Hurricane Ian set to make landfall in the southwest part of the state, Jacksonville will not order mandatory evacuations. But leaders urged caution on Wednesday evening all the same.
Despite qualified local optimism that the city of Jacksonville would dodge the worst, augmented by increasingly favorable forecasts throughout the day, Duval County is still under a state of emergency and a tropical storm warning as well as a coastal hurricane watch, but confidence that the storm will track well to the east of Duval prevails currently.
Mayor Lenny Curry said a nor'easter was influencing weather, and could raise the risk of storm surge and flooding, invoking Matthew and Irma as cautionary examples.
"If you know your home or property are at risk," Curry said, "please consider leaving for higher ground."
Tropical storm gusts will likely begin Wednesday night into Thursday morning across Duval County and points south, with stronger winds at the beaches. Rain will spread Wednesday from the south, with gusts picking up through Friday. Flood-prone areas are likely to flood yet again, especially at high tide.
According to the most recent guidance from the National Weather Service, Jacksonville has a 40% chance of tropical storm winds, with a likelihood of 60% at Mayport.
The Legends Center, Lavilla and Landmark Middle Schools, and Atlantic Coast High will be open Wednesday evening for those who need emergency shelter. Landmark is a pet shelter, and Atlantic Coast is for people with special needs.
Duval County Public Schools are closed through Friday, as is the case with other counties in Northeast Florida. Florida State College at Jacksonville and Jacksonville University likewise are closed through the end of the week.
JEA assured its 2,000 employees were ready for storm recovery after high winds receded, with over 300 mutual aid crews headed to the county. Power restoration will come to critical infrastructure first, said CEO Jay Stowe.