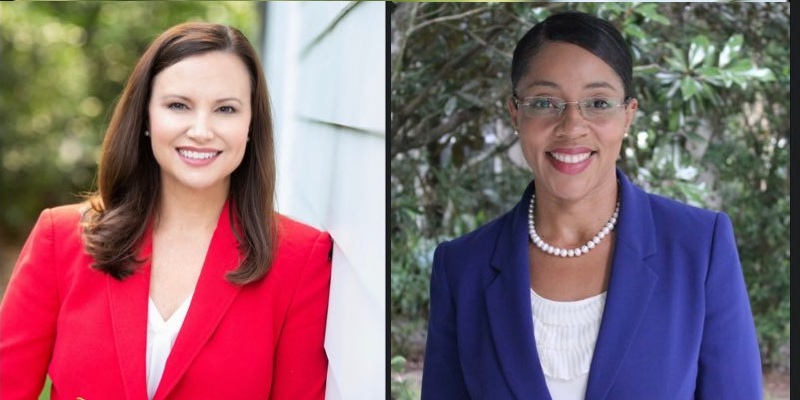 Florida's 'top cop' gets another term.
Florida's "top cop" is getting four more years to live up to the title.
Attorney General Ashley Moody defeated Democratic challenger Aramis Ayala, a former State Attorney from Orlando, getting nearly 61% of the vote.
"Thank you to the millions of voters who participated in our state's open and transparent election process," Moody said in a statement. "I am honored to represent all Floridians who believe, as I do, that we deserve to live in a state where we back our men and women in blue and hold accountable those who prey on our most vulnerable, whether through human and drug trafficking, or senior scams and other fraudulent practices.
"These priorities will remain in sharp focus throughout my second term as your Attorney General, along with fighting against federal overreach, protecting our borders, combatting the fentanyl epidemic, and working toward a stronger, safer Florida," Moody added.
"Thank you for the honor of serving Florida families, and those who call the Sunshine State home."
Moody, a former prosecutor and federal judge first elected in 2018, was endorsed by Police Chiefs, most elected Sheriffs and State Attorneys in the state. She had more money than she needed, with more than $3 million cash on hand in her Friends of Ashley Moody committee as of Nov. 3. She also raised and spent more than $2 million in hard money.
In contrast, Ayala raised less than $220,000 all inclusive this cycle. She did not take campaign matching funds, while Moody had more than a quarter million dollars in matching funds alone.
Moody also enjoyed national backing of the sort Ayala did not have this time around.
The Republican Attorneys General Association (RAGA) spent more than a million dollars on Moody's General Election campaign four years ago.
This time around, the group spent $300,000 on the re-election bid. RAGA bet big on Moody in 2018, donating just over $1 million between her win of a competitive Primary that year and her General Election victory, which saw her succeed term-limited Pam Bondi.
Ayala won a three-way Democratic Primary in August, getting close to 45% of the vote against Daniel Uhlfelder and Jim Lewis. She got key endorsements in that process, including a group of Black legislators.
But in a wave year and at a severe financial disadvantage, Ayala had too many obstacles to compete.
Moody won in 2018 with 52% of the vote against Tampa's Sean Shaw, who was a much stronger fundraiser than Ayala. This time around a resounding victory will pave the way for whatever her next political move is after 2026.