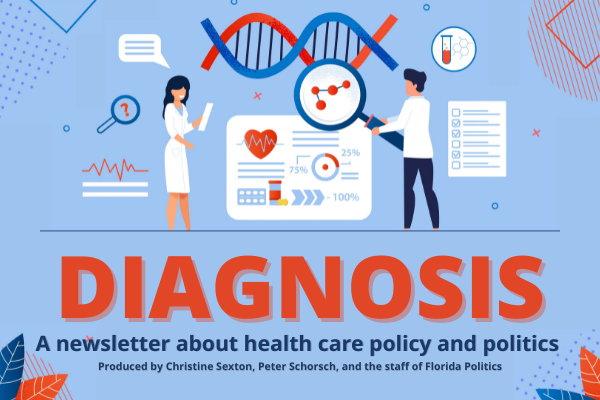 It's time again to check the pulse — of Florida's health care policy and politics.
Welcome back to Diagnosis, a vertical that focuses on the crossroads of health care policy and politics.
Nearly 900,000 Floridians have signed up for health insurance under the federal health care exchange, according to the latest data provided by the Centers for Medicare & Medicaid Services.
Florida has routinely led the nation in the number of residents who rely on the exchange implemented as part of the Affordable Care Act, also known as Obamacare. And it is again leading the country during the open enrollment period.
The data shows that, of nearly 3.4 million Americans enrolled in the exchange, about 897,000 were from Florida.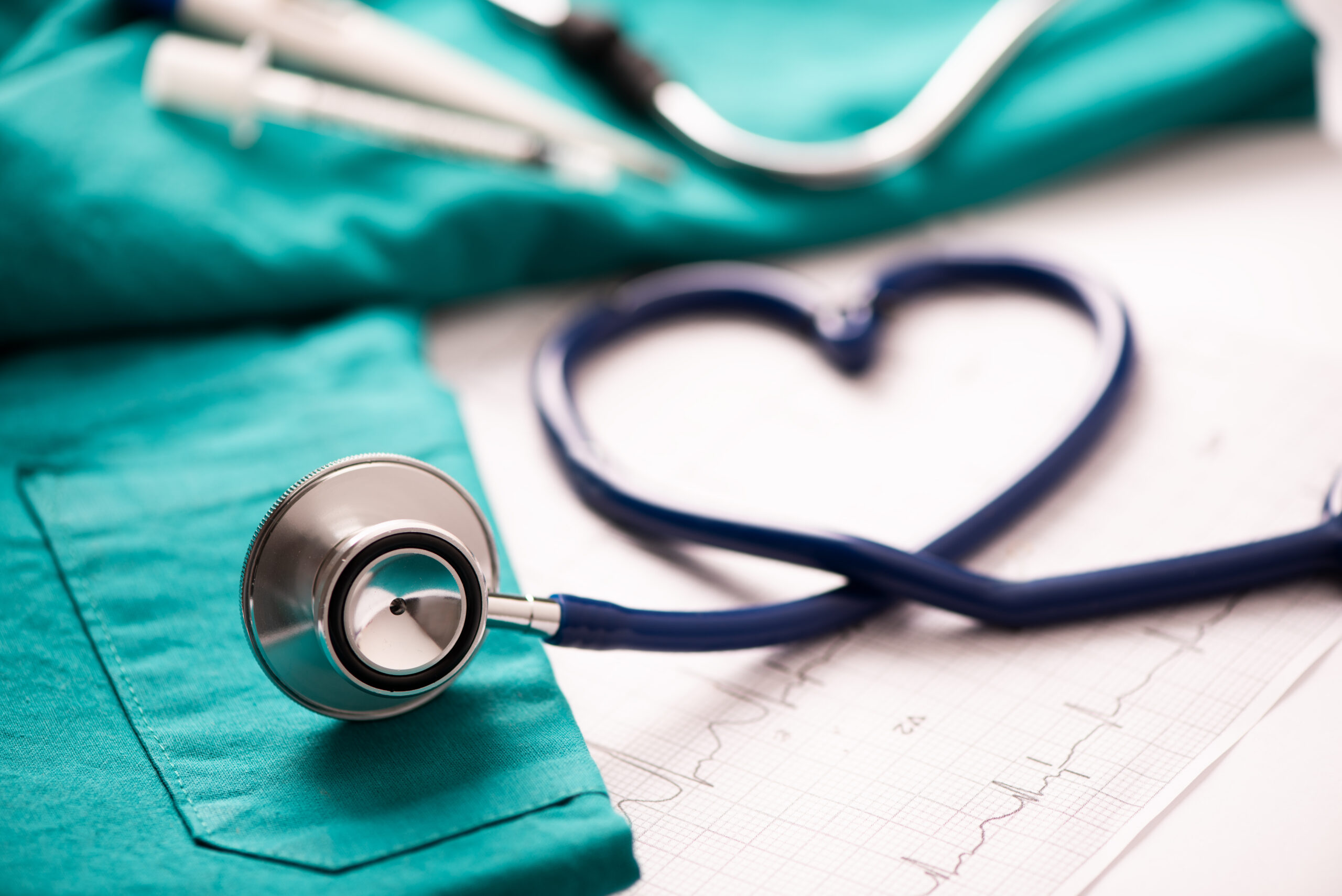 This year's open enrollment period began Nov. 1 and runs until Jan. 15 for states that rely on the federally run Healthcare.gov platform.
Federal officials say so far this year, there is a 17% increase in the number of people overall who are using either federal or state-run exchanges.
"We're off to a strong start — and we will not rest until we can connect everyone possible to health care coverage this enrollment season," Health and Human Services Secretary Xavier Becerra said when the latest numbers were announced late last week.
I welcome your feedback, questions and especially your tips. You can email me at [email protected] or call me at (850) 251-2317.
— Jason Weida for AHCA? —
Who will replace Simone Marstiller after she leaves the Agency for Health Care Administration for the greener pastures of retirement?
The inside word is that Jason Collins Weida, currently Marstiller's Chief of Staff, is the front-runner for the position.
A graduate of the University of Connecticut College of Law, Weida was hired as the assistant deputy secretary for Medicaid policy and quality. He was named Chief of Staff over the Summer after his predecessor, Cody Farrill, left for the Governor's Office.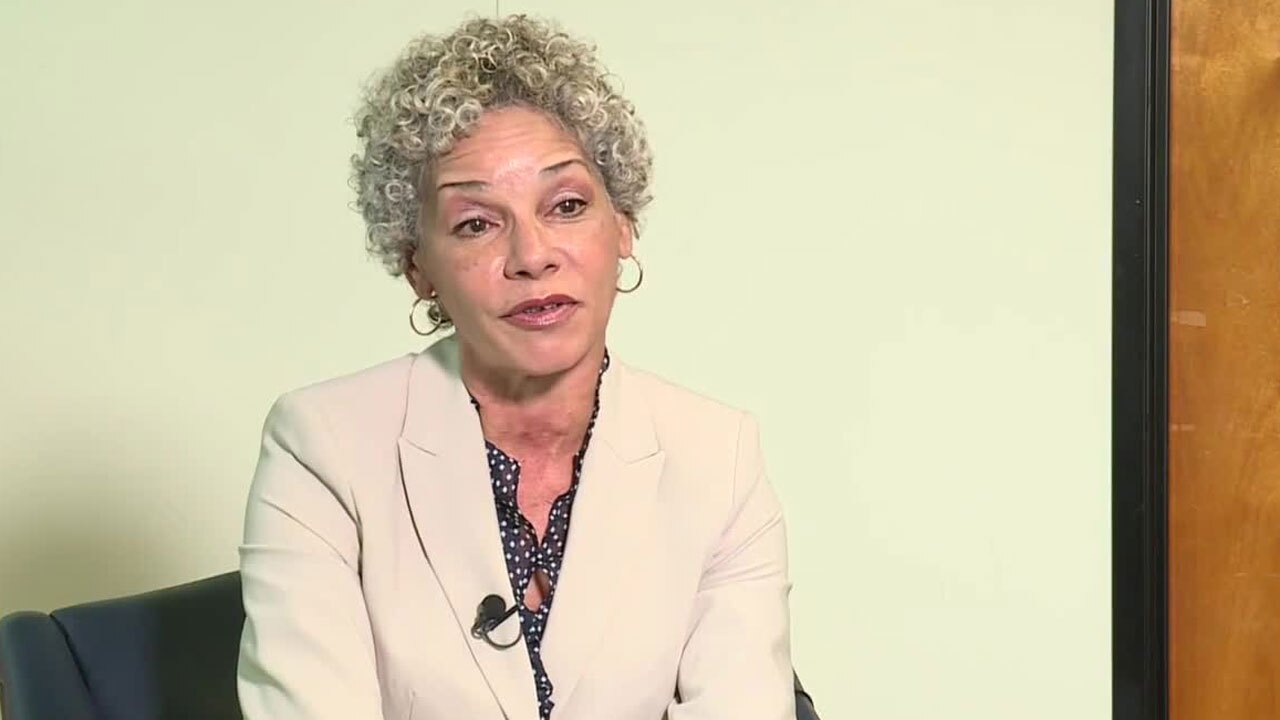 Before joining the agency last year, Weida worked as a former assistant U.S. attorney in Boston for the Department of Justice and as counsel in the DOJ's Office of Legal Policy in Washington, DC. In his role at DOJ, Weida oversaw drug diversion investigations of doctor's offices, pharmacies and hospitals.
Weida, who makes $131,725 annually, was admitted to the Florida Bar Association in May and is a member of the Young Lawyers section.
Florida has a $110.1 billion budget for the current fiscal year. With a ($38.6 billion budget AHCA (which houses the state's Medicaid program) accounts for nearly one-third of the state's spending. The next AHCA secretary will run the agency as the state launches in earnest the re-procurement of Florida's mandatory Medicaid managed care program.
The multiyear contracts are the largest in the state and are worth tens of billions of dollars to the health plans that submit winning bids.
Gov. Ron DeSantis announced Marstiller's retirement on Twitter last month. A longtime veteran of state government and a former appellate court judge, Marstiller's retirement from government at the end of the year is not surprising, given the new six-year lobbying ban that will take effect Jan. 1, 2023.
Current law bans agency secretaries, such as Marstiller, from lobbying their former departments for two years following their departure. But there's no ban on lobbying the Legislature.
All that changes Jan. 1, when the new six-year lobbying ban — approved in the form of a constitutional amendment by voters in 2018 — kicks in.
The ban is expected to play a factor in people's decisions to stay on board with the DeSantis administration for a second term. It also plays a factor in recruiting people to take top agency positions.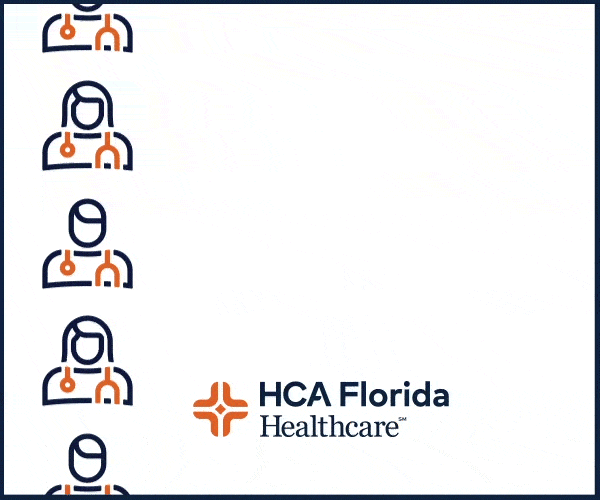 — Changes recommended —
A blue-ribbon health insurance advisory panel is recommending lawmakers embrace several changes to make health insurance more consumer-friendly and affordable, including capping at $35 the out-of-pocket costs for insulin.
On Wednesday, without debate or discussion, members of the Florida Health Insurance Advisory Board voted unanimously to send eight recommendations to the Florida Legislature for consideration in the 2023 Session.
If approved, beginning Jan. 1, 2023, the monthly cost-sharing obligation for people with individual or group health insurance or HMO policies would be $35 a month. That would mean people with diabetes enrolled in those health policies would have the same financial protections that Congress agreed to give Medicare beneficiaries earlier this year with the passage of the Inflation Reduction Act.
Other recommendations the board agreed to include: prohibiting insurance carriers from amending or removing a covered prescription drug during the policy year; requiring health care providers to give insureds a free copy of their medical record at check out; amending statutes to include coverage for fetal alcohol spectrum disorder, and extending balance billing protections that apply to emergency air transportation to ambulance providers.
If an insured patient switches health plans midyear, they should be given credit for the out-of-pocket payments they have already made; the board agreed when it approved a recommendation to allow deductibles to be "transferred" from one insurer to another.
FHIAB member Louisa McQueeney with the left-leaning group Florida Voice for Health Care introduced all the recommendations the board agreed to this week to send to the Legislature.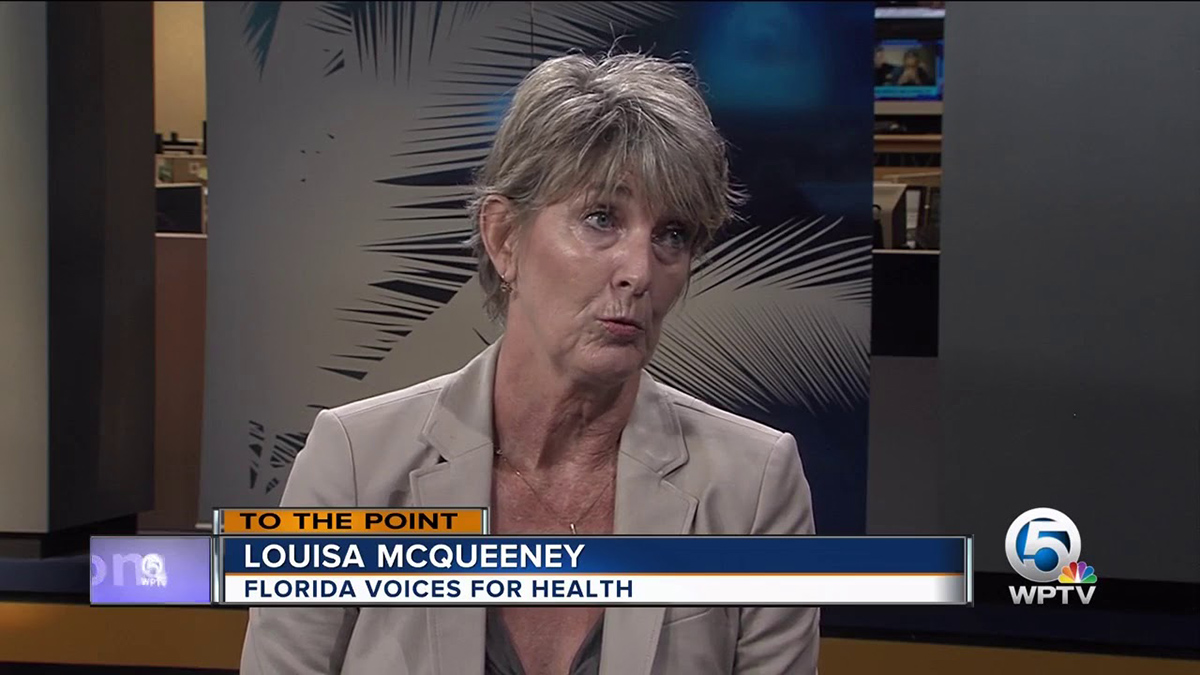 Worth noting: The Legislature historically has chosen to ignore recommendations from the FHIAB.
Florida law requires state group health plans and health policies sold to large employers to provide applied behavioral analysis services for children with autism.
Florida provides Medicaid-eligible minors under 21 diagnosed with autism or autism spectrum disorder with applied behavior analysis services.
But there is no requirement that individual health insurance plans (sold on or off the federal health exchange) or plans sold to small employers (companies with 50 or fewer employees) provide those same ABA services.
The FHIAB board also agreed to change that and recommend that all Florida licensed insurers and health plans offer at least one individual and small group policy with ABA coverage.
— ABA rule doesn't drive costs? —
Speaking of ABA services, the Agency for Health Care Administration on Wednesday released a statement of estimated regulatory costs, commonly referred to as a SERC, for a controversial new rule about the provision of ABA services.
The SERC concludes that because Medicaid is a voluntary program, the new regulation that requires ABA providers to conduct comprehensive evaluations on poor children twice a year will not increase regulatory costs by more than $200,000 and therefore does not require legislative approval before ratification.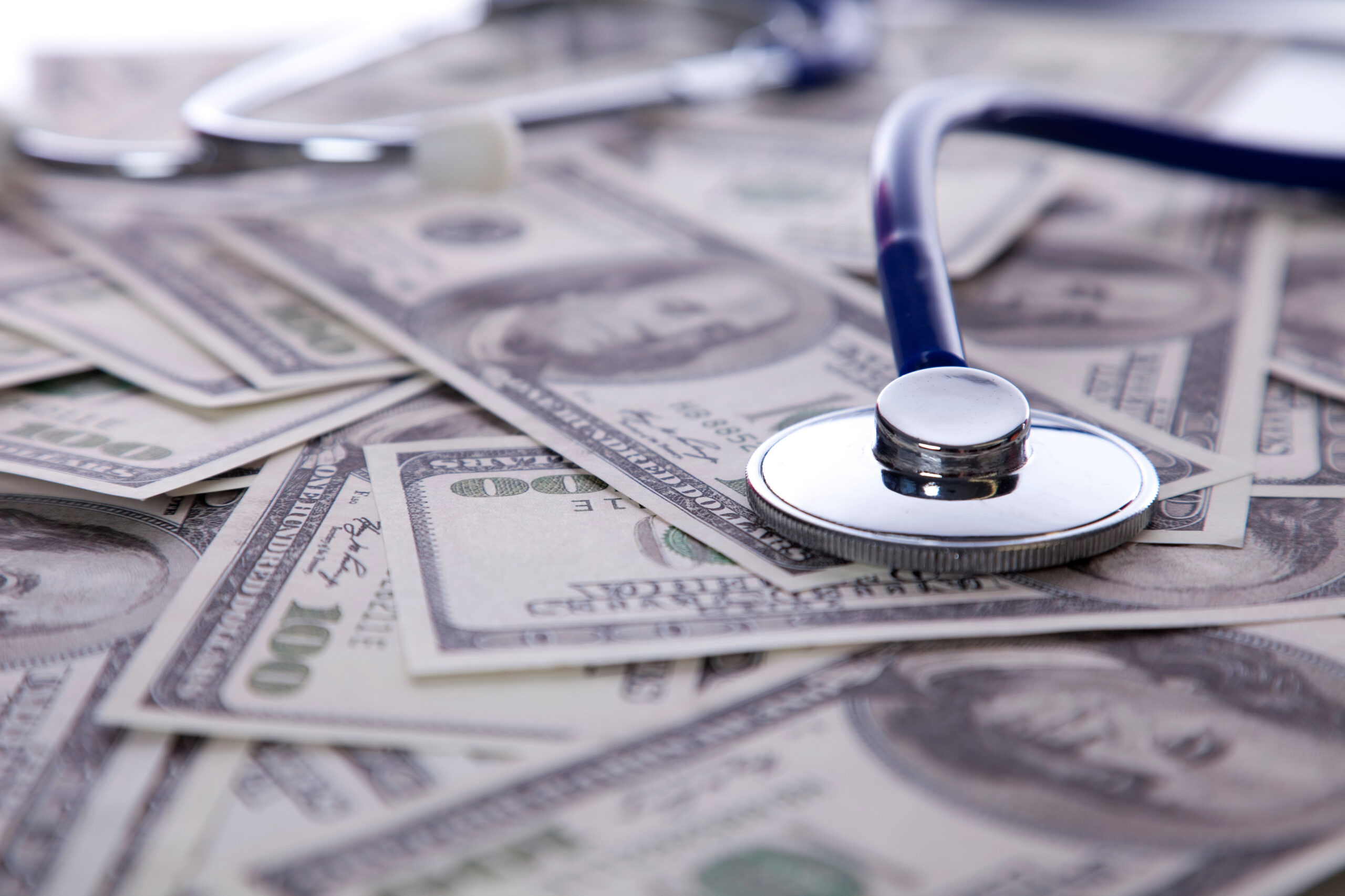 "When providers enroll in Florida Medicaid, they sign a Medicaid Provider Agreement; pursuant to the Medicaid Provider Agreement, an enrolled Medicaid provider 'agrees to comply with local, state and federal laws, as well as rules, regulations, and statements of policy applicable to the Medicaid program, including the Medicaid Provider Handbooks issued by AHCA,'" the SERC notes. "Rule 59G-4.125 establishes service requirements for providers who wish to enroll and furnish behavior analysis services under the Florida Medicaid program. Due to the voluntary nature of the relationship between the Agency for Health Care Administration (Agency) and providers whom this rule shall affect, the Agency has decided that Rule 59G-4.125 will not increase regulatory costs in excess of $200,000."
The Florida Association of Behavioral Analysis (FABA), which has challenged the rule in administrative court, disagrees. The rule requires ABA providers to use one of two proprietary tests (Vineland-3 or the BASC-3 PRQ) for the comprehensive assessments. Because ABA providers will be required to purchase the tests, be trained on how to administer the tests, and then train other providers to use the necessary assessments, the requirement will increase the business costs for ABA providers by $1 million in the first year alone, FABA maintains.
AHCA initially refused to prepare a SERC on the proposed rule.
FABA challenged the rule in a state administrative court after it asked the agency to consider an alternative proposal that would cost less. The record shows that the court has been put on hold until next week to allow the parties to evaluate a lower-cost regulatory alternative that could end the litigation.
Division of Administrative Hearing Judge Gar W. Chisenhall ordered the parties to file a joint status report with DOAH on or before Dec. 6, stating whether the dispute has been settled.
The Autism and Developmental Disabilities Monitoring (ADDM) Network at the Centers for Disease Control and Prevention released a study estimating one in 44 8-year-old children in 2018 was diagnosed with autism spectrum disorder (ASD).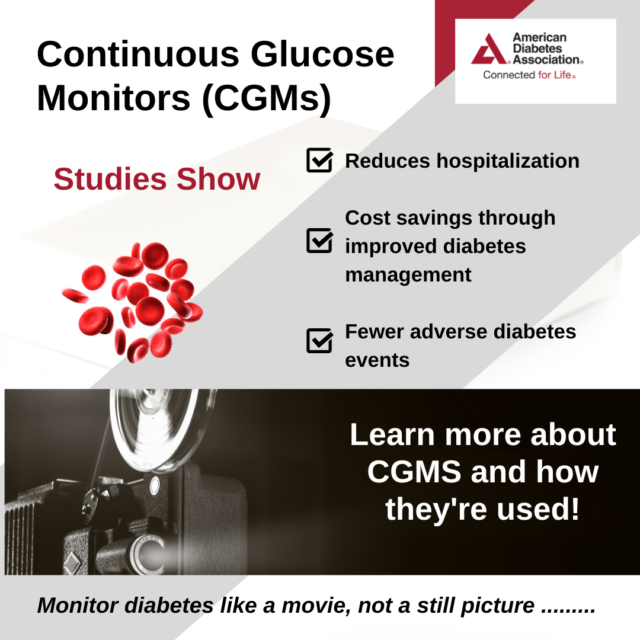 — Work to be done —
Florida officials on Thursday recognized World AIDS Day along with others around the world by noting that while steps have been made in treating those with HIV/AIDS, there is "still work to be done."
According to the Florida Department of Health (DOH), the rate of HIV deaths among all persons diagnosed with HIV has declined 31% over the decade. In 2021, there were more than 120,000 people with HIV in the state, including more than 4,700 who had been recently diagnosed.
"We have come a long way since the first HIV diagnosis, but there is still work to be done to end the HIV/AIDS epidemic," said Florida Lt. Gov. Jeanette Nuñez in a statement. "I have been working directly with DOH and HIV stakeholders this past year to discuss how we can further our progress in fighting HIV/AIDS. We must continue to break down barriers to ensure Floridians can access improved and continuously evolving HIV treatment and prevention options. These are crucial to helping Floridians live long and healthy lives."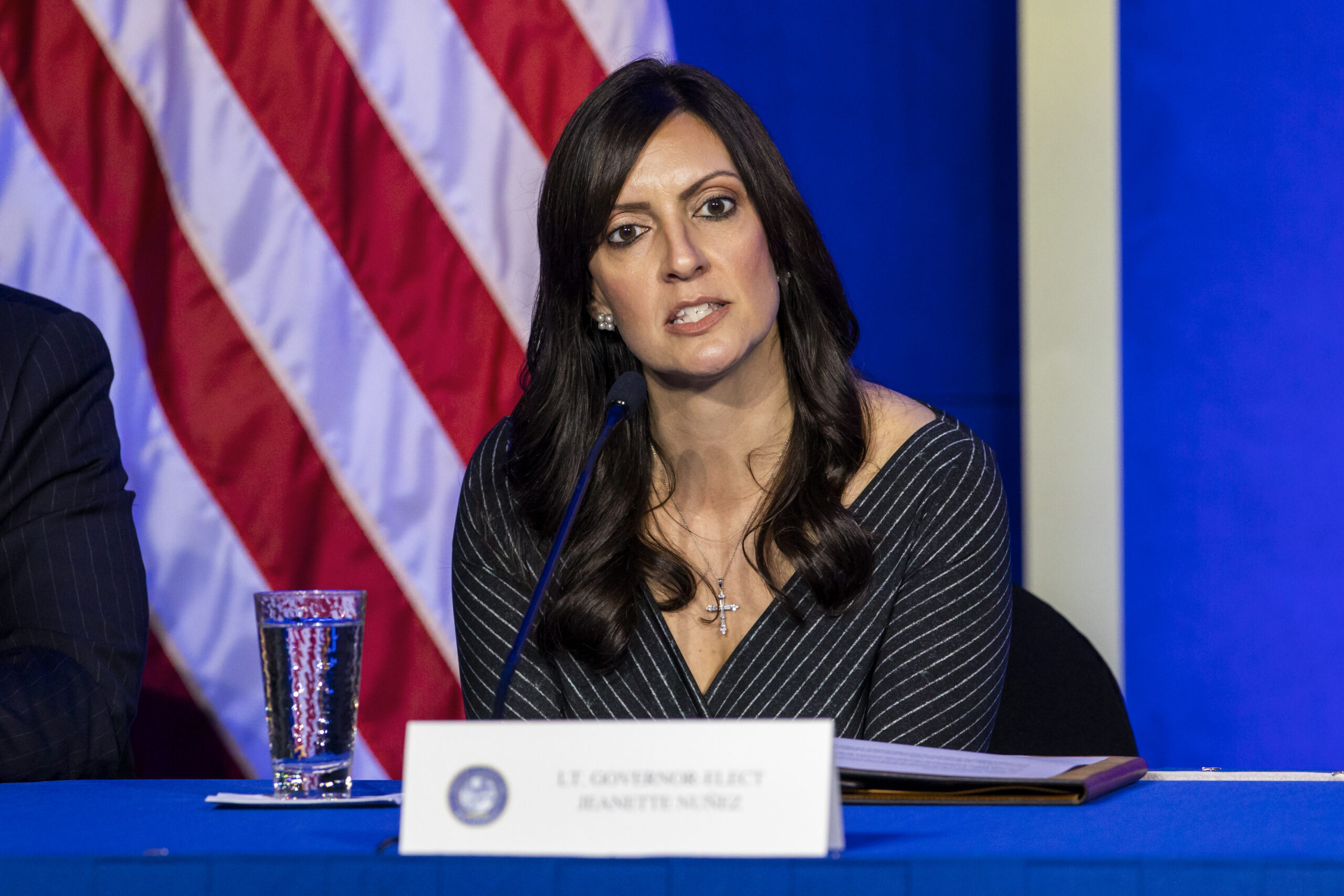 Florida Surgeon General and DOH Secretary Dr. Joseph Ladapo said World Aids Day is vital to raise awareness about the several types of HIV prevention and treatment options. The types of treatment include both daily pills as well as long-acting injectables.
"On this day, we honor the lives lost to HIV by seeking collaborative and innovative solutions to help us end the HIV/AIDS epidemic in Florida and across the globe," Ladapo said. "Today is also a day to increase awareness of the HIV treatment and prevention options available to people. Long-acting injectable medications promote increased accessibility to HIV prevention and treatment, but people need to know about them, talk about them, and understand where and how to access them."
— RULES —
— The Board of Pharmacy is proposing updating Rule 64B16-28.1191 to address the expiration dates of unclaimed prescriptions. More here.
— The Board of Chiropractic Medicine is amending Rule 64B2-13.004 to update the requirements for continuing education. More here.
— The Board of Respiratory Care is amending Rule 64B32-6.004 to update its continuing education requirements. More here.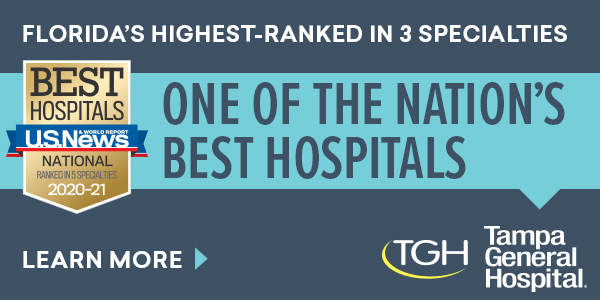 — LOBBYISTS —
Tyler David Jefferson has registered to lobby for the Florida Department of Elder Affairs.
Julie H. Fess has registered to lobby for VERICARE Inc.
— ROSTER —
— Richard Read has been named the HCA East Florida Division Chief Financial Officer position. Read has served as the HCA Florida Kendall Hospital Chief Financial Officer for the last two and a half years. He begins his new post on Jan. 1, 2023.
— Dana Begley has been selected to serve as Lee Health's new vice president of wellness and recovery.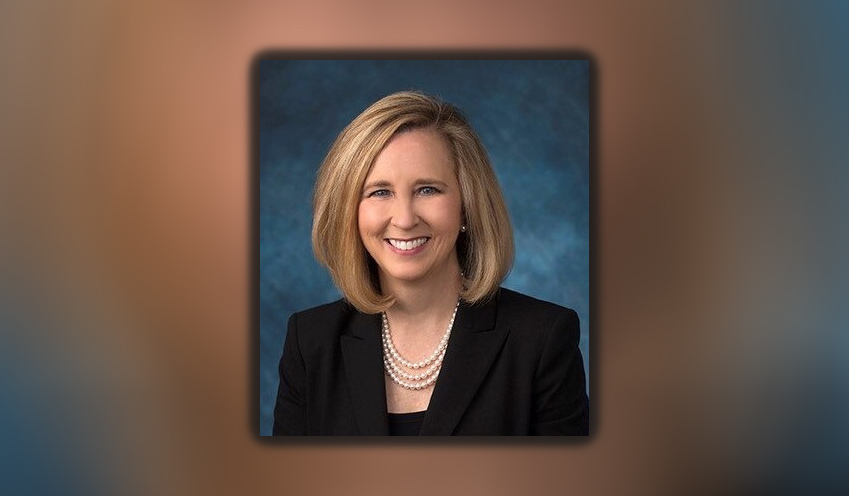 — Caren Bock, MBA, MSN, R.N., LSSBB, has been named the Chief Nursing Officer for HCA Florida Woodmont Hospital. She starts on Dec. 12.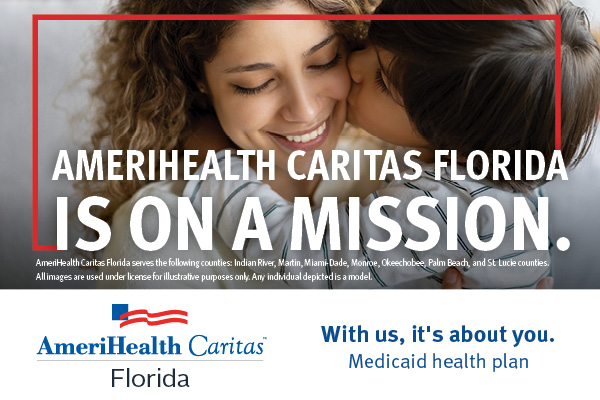 — ICYMI —
In case you missed them, here is a recap of other critical health care policy stories covered in Florida Politics this past week.
— What's the rush? — Florida assisted living facilities (ALF) are raising questions about new emergency management regulations proposed by state health care regulators. AHCA held an hourlong workshop Tuesday with ALF providers, local emergency management officials, and others who flagged their concerns with the proposed regulations.
— Not surprising — DeSantis and Republican lawmakers on the campaign trail repeatedly pointed to sky-high inflation as a scourge pinching Floridians' pocketbooks, arguing it's sparked mainly by indulgent spending by President Joe Biden and fellow Democrats in Congress. But new legislative leaders aren't ready to increase Florida's jobless benefits, even though the last time lawmakers raised the maximum weekly unemployment payment, Ricky Martin's "Livin' La Vida Loca" was the top song on the charts.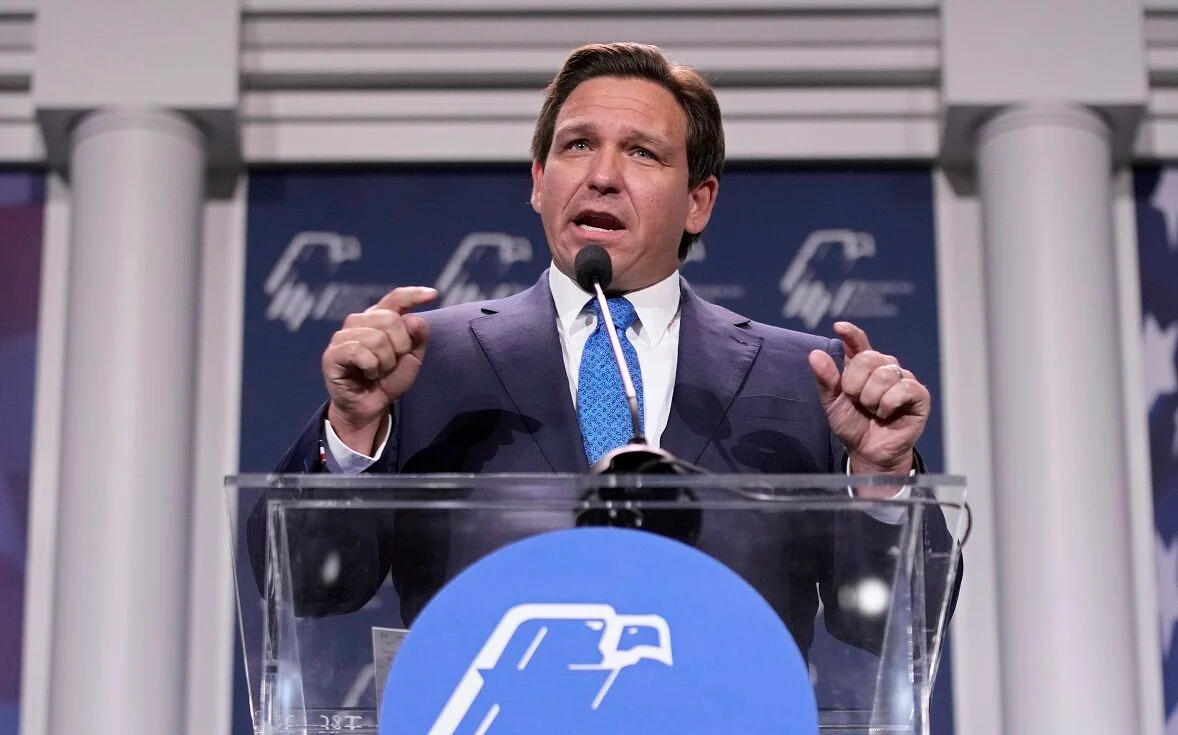 — Staying put — DeSantis continued his trend of announcing his second term agency heads on social media by informing those in The Process that Department of Children and Families (DCF) Secretary Shevaun Harris is staying on board. "Shevaun Harris has done an excellent job serving Florida's families as the Secretary of (DCF)," DeSantis tweeted Monday. "She has fostered innovation and ensured accountability. I look forward to continuing working with her this upcoming term."
— A healthy 'hood — Miami-Dade County is on track to receive $1.4 million in federal funding to support transit projects in its northeastern and southeastern corners. The Miami-Dade Department of Transportation and Public Works will get $840,000 to advance the development of a master plan for transit-oriented developments — mixed-use, pedestrian and bicycle-friendly construction projects intended to serve as employment, housing and commercial hubs — at or between the corridor's five stations. Another $533,000 will go to Homestead to help finance transit-oriented developments around three rapid-bus stations along the South Corridor.
— Seismic shift — Florida's mammoth health care agency is moving forward with one of the state's most significant and expensive contracts. And it's going to be quite an undertaking. AHCA will ultimately be tasked with awarding new six-year contracts to a handful of managed care companies, making them responsible for the health care of more than 4.24 million residents.
— FOR YOUR RADAR —
Aside from coverage by Florida Politics, these stories are worth your time.
—"Florida seniors have the worst medical debt in the U.S., report says" via Briona Arradondo of Fox 13: "If you're out of work, then how do you pay your rent, your mortgage, buy food for the table? And unfortunately, what happens is it's those things, such as medical bills, that might fall by the wayside," said JoAnn Bross, the director of clinical, social work and spiritual care services at Gulfside Healthcare Services in Tampa Bay. A new report from Alignment Healthcare found just how far those bills fall. It said "34% of those with medical debt in Florida" had bills "totaling at least three months of living expenses." Florida's seniors have the worst medical debt in the country, and the problem could be even greater.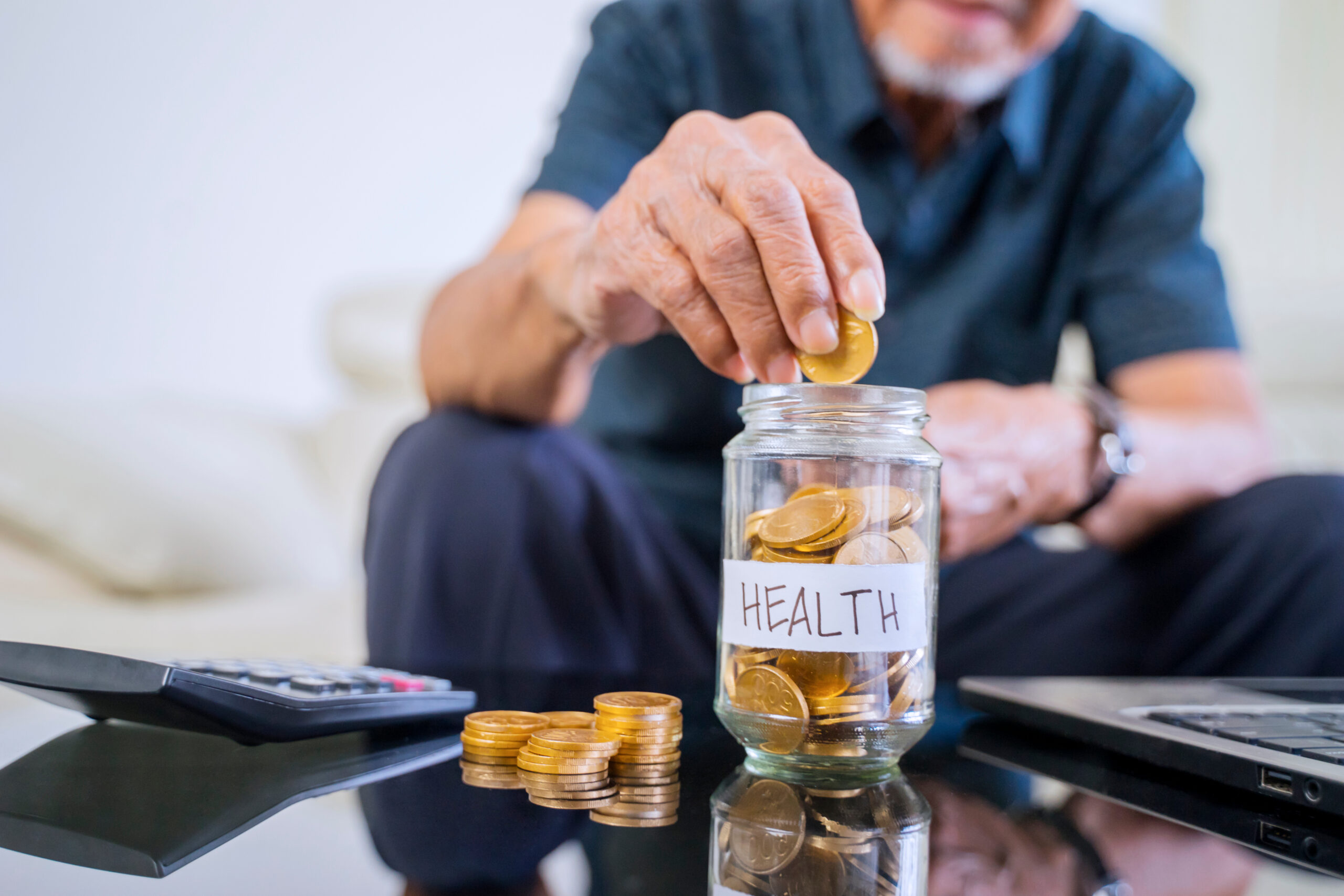 —"Florida HIV cases are increasing — and many people don't know they have it" via Cindy Krischer Goodman and Caroline Catherman of South Florida Sun-Sentinel: While many parts of the country have HIV under control, Florida leads the nation in new infections. Nearly 5,000 people a year in Florida are diagnosed with HIV, a number that hasn't budged much in the last 10 years despite the nation experiencing an 8% decline overall. About 120,000 people in Florida live with HIV and as many as 17,700 more are undiagnosed and likely spreading the virus to others. As the world recognizes its progress on World AIDS day, Dec. 1, Florida is stuck in the past.
—"Millions of dollars to flow into region from an opioid settlement with large pharmacies" via Martin E. Comas of Orlando Sentinel: Central Florida counties stand to receive nearly $15 million from an estimated $13.1 billion settlement to resolve lawsuits against the nation's largest pharmacies over their roles in the opioid crisis. Most of the money will be distributed by Florida to local governments over the next 18 years. It is expected to pay for drug treatment and educational programs, in addition to purchasing equipment for law enforcement and first responders, such as devices used to administer Narcan, a medicine used to treat overdoses.
—"Hillsborough has a free health care plan for residents who can't get Medicaid. It needs more members" via Stephanie Colombini of WUSF: As one of 11 states in the U.S. that has not chosen to expand Medicaid, Florida restricts its program to children, pregnant people, caretakers of minors and some seniors and residents with disabilities. This leaves thousands of residents who live on low incomes but don't meet the criteria, struggling to access health care. The Hillsborough program offers help to county residents who can't qualify for Medicaid or access other health care benefits. According to Philip Conti, Hillsborough's health care services manager, most of the more than 13,000 people on the county plan are middle-aged adults. Many lack stable jobs and housing.
— PENCIL IT IN —
Friday
Happy birthday to Sen. Debbie Mayfield.
Saturday
Happy birthday to Sen. Keith Perry.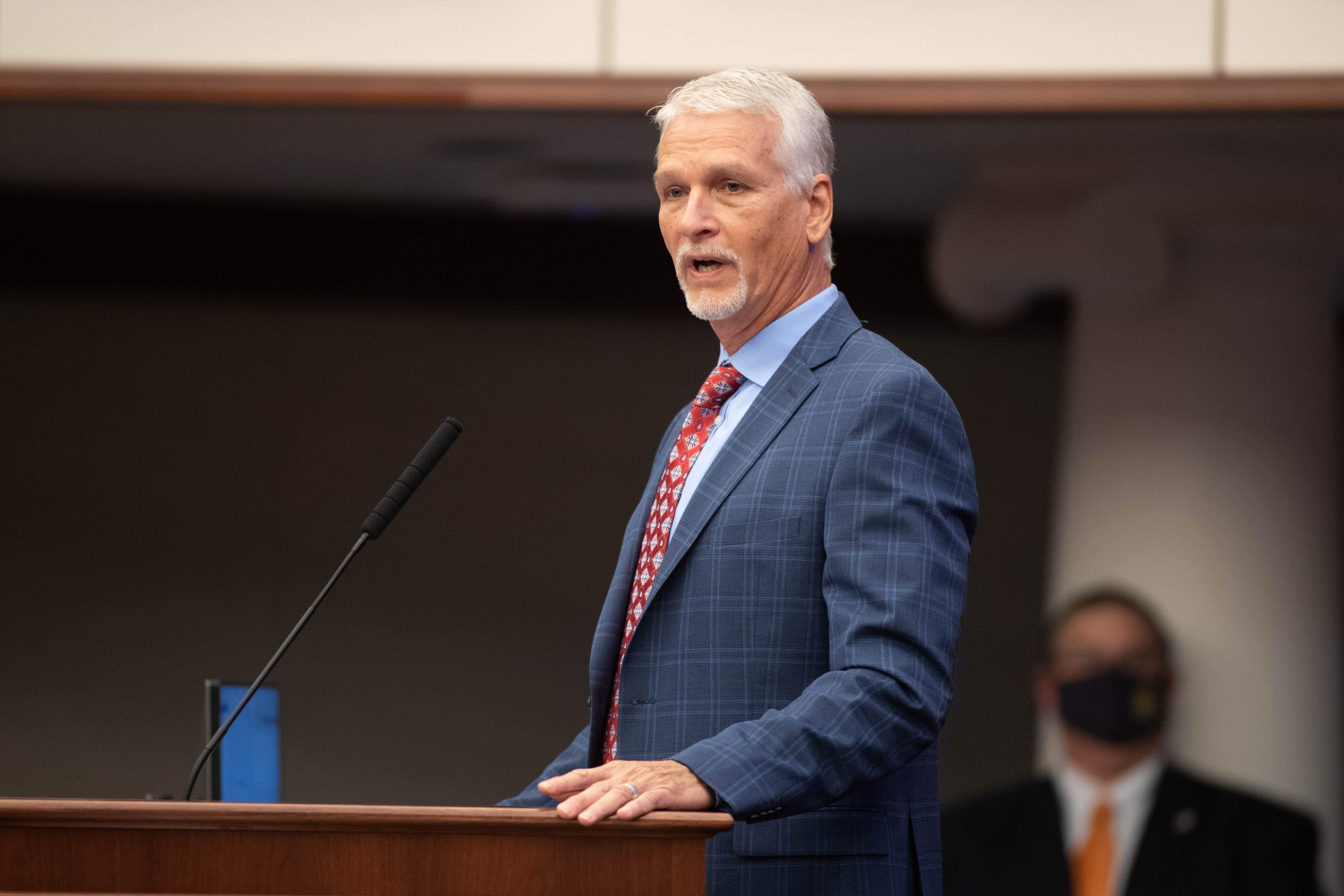 9 a.m. Molina Healthcare of Florida staff volunteers will distribute bags of food to more than 500 families. Farm Share Food Distribution Drive-Thru sponsored by the MolinaCares Accord. Place: Upper Room Assembly of God 19701 127th Ave., Miami.
12:30 p.m. Molina Healthcare Bears delivery in conjunction with Young Dreams Community Outreach will deliver 100 stuffed bears to the Nicklaus Children's Hospital pediatric ward. Place: 3100 NW 62 Ave., Miami.
Wednesday
8:30 a.m. The Board of Nursing's Education and Credentials "B" Committee meets. Place: SouthBank Hotel, Jacksonville Riverwalk, 1515 Prudential Dr. Jacksonville.
Thursday
8:30 a.m. The Board of Nursing Credentials "A" Committee and the Education and Credentials "B" Committee meet. Place: SouthBank Hotel, Jacksonville Riverwalk, 1515 Prudential Dr., Jacksonville.
9 a.m. The Bureau of Emergency Medical Oversight, EMS Advisory Council's 911 Public Safety Telecommunicator Committee meets. The meeting link is here. Meeting ID: 210186949790.
4:30 p.m. Full Pediatric Cardiac Technical Advisory Panel (PCTAP) meets. Webinar here.