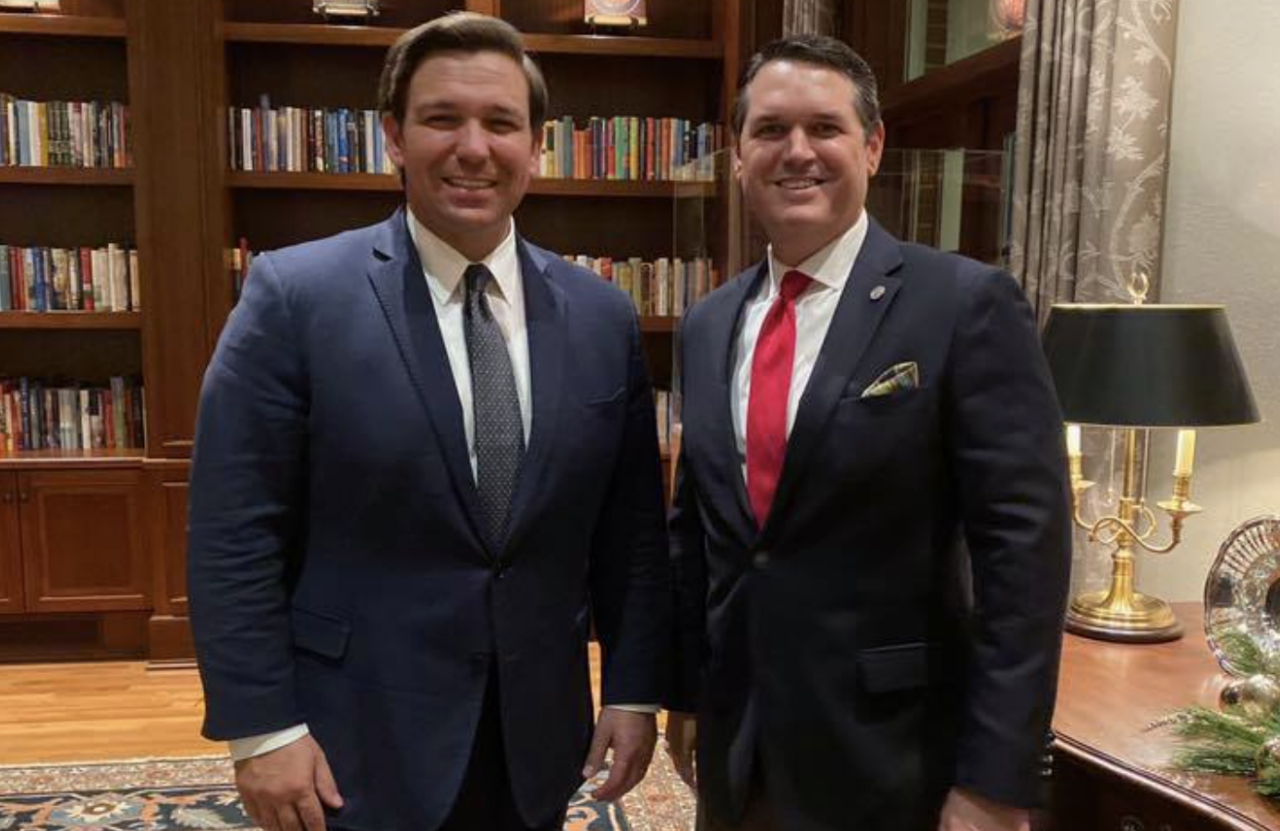 The Northeast Florida legislator was appointed last year.
Gov. Ron DeSantis announced last week that he will retain Cord Byrd as Secretary of State as he begins his second term.
Byrd, who had previously served for more than two terms as a state lawmaker representing Duval and Nassau Counties, was appointed ahead of the 2022 election, which was a blowout win for Republicans in Florida against overmatched Democratic opposition.
"Secretary Byrd has done an excellent job ensuring Florida has fair and secure elections. It is my pleasure to have him return as Secretary of State for another term," DeSantis tweeted.
Byrd, a three-term Neptune Beach Republican, replaced Secretary of State Laurel Lee, who left the administration to run for Congress last Spring. Byrd's appointment came after he had been exploring a run for Senate, ultimately abandoning that after Senate leadership endorsed now-Sen. Clay Yarborough over Byrd and another legislator vying for the office.
"Cord Byrd has been an ally of freedom and democracy in the Florida Legislature, and I am confident he will carry that mission forward as Secretary of State," DeSantis said in a news release. "I look forward to his successes ensuring Florida's elections remain safe, secure and well-administered."
Secretary Byrd dealt with a number of controversies upon appointment. He inherited a legal challenge to Florida's congressional maps, which were drawn by DeSantis' office and passed by the Legislature during a Special Session. Those maps survived challenge and were used in the 2020 General Election, one in which Republicans' increased advantage in the state led to the U.S. House flipping Republican in 2022.
Byrd oversaw the Primary Election on Aug. 23 and the General Election on Nov. 8, and the Department's implementation of the Office of Election Crimes and Security.
In his nearly six years in the House, Byrd served on the Public Integrity and Elections Committee each Session. He served as Vice Chair during the 2019 and 2020 Sessions. This Session, he led the State Legislative Redistricting Subcommittee.
Byrd also carried several of DeSantis' priority bills, including a 2019 ban on sanctuary cities currently in the courts, an E-Verify rule to enforce immigration law, and last year's anti-riot law.  Byrd also was a prime co-sponsor on the Parents' Bill of Rights and a 2021 cybersecurity infrastructure bill.
Byrd's appointment followed DeSantis' appointment of his wife, Esther Byrd, to the Board of Education in March. Beyond her relationship with Cord Byrd, she is known as a staunch supporter of former President Donald Trump who has made comments supportive of QAnon.
After the Jan. 6, 2021, Capitol riots, Esther Byrd offered a defense of those "peacefully protesting" certification of the 2020 Presidential Election while alluding to "coming civil wars."
"ANTIFA and BLM can burn and loot buildings and violently attack police and citizens," Esther Byrd wrote on her personal Facebook page. "But when Trump supporters peacefully protest, suddenly 'Law and Order' is all they can talk about! I can't even listen to these idiots bellyaching about solving our differences without violence."
Secretary of State Byrd defended his wife's "passionate" remarks in an interview with a Jacksonville television station.
"She loves the Constitution. She loves the Rule of Law. You know me, that's what we talk about. And sometimes, and this is no surprise to anyone, political rhetoric can get heated. And that's not unusual," Byrd explained. "Look in the paper every day and you see that."