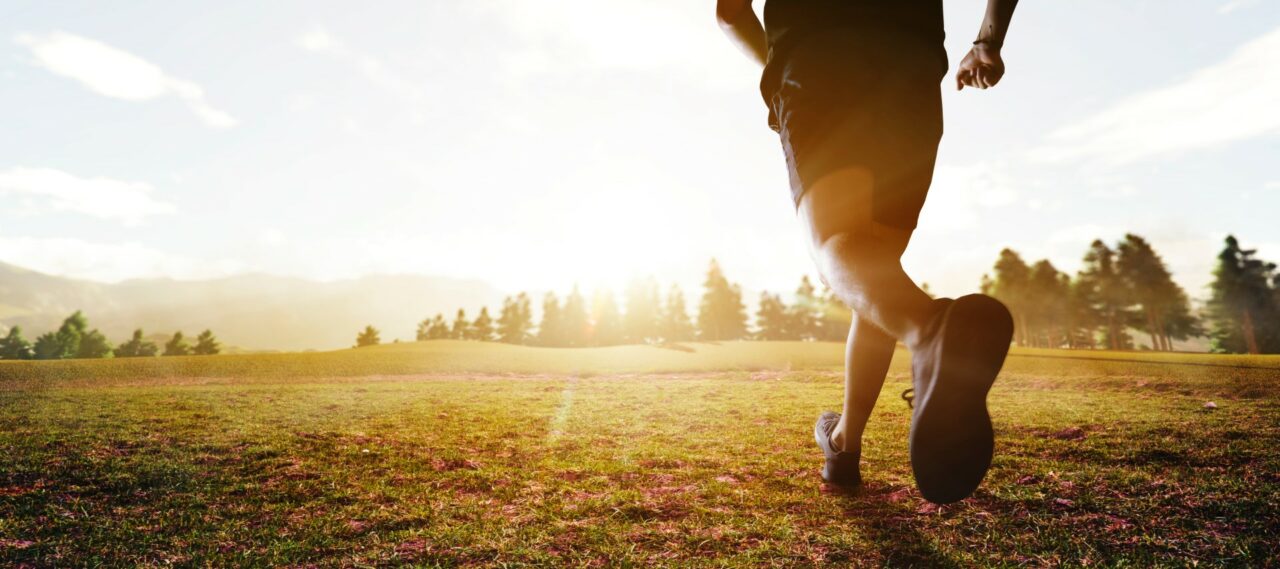 Lenny Curry's lame-duck 'resign to run' proposal gets City Council pushback.
Resigned to run
Mayors in the seventh year of their administration often lack political capital.
That's the case with Jacksonville's Lenny Curry, at least when it comes to his administration's push for a "resign to run" straw ballot that was buffeted in two City Council committees Tuesday.
Curry wants people running for another office from their current office to have to resign upon qualifying for that office. The Mayor would like to see a straw ballot in March to gauge voter sentiment.
But the Neighborhoods, Community Services, Public Health and Safety Committee, as well as the Rules Committee rejected the legislation on hand, a poison pen bill that would require Council members seeking higher office while still in place to step down to do so.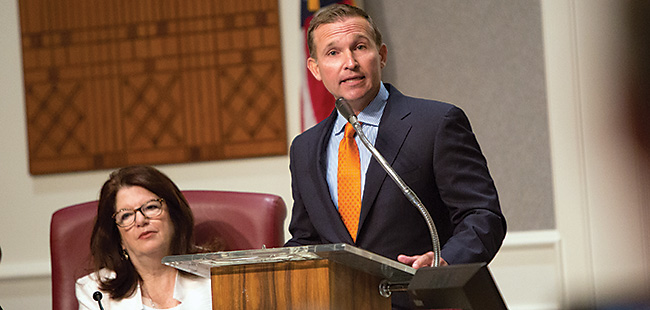 The fiercest voices against the legislation in Rules were GOP candidates for other offices.
Mayoral hopeful Al Ferraro bashed the bill as "political maneuvering," while Property Appraiser candidate Danny Becton floated an amendment that would require Council people to step down before running for re-election.
Rules downed the bill 2-5, with Curry loyalists Rory Diamond and Nick Howland voting yes. NCSPHS voted down the bill 7-0, meanwhile.
Expect the bill to recur Tuesday at a meeting of the full City Council, even though there's no path. And don't be surprised if voters hear, in one form or another, about the no votes ahead of the March election.
Pardon me
A St. Augustine septuagenarian was among the people on Joe Biden's clemency list to end 2022.
John Dix Nock III, 72, pleaded guilty to renting out a marijuana grow-house 27 years ago, even as he "did not cultivate marijuana and played no role in the grow-house conspiracy," in the words of the White House.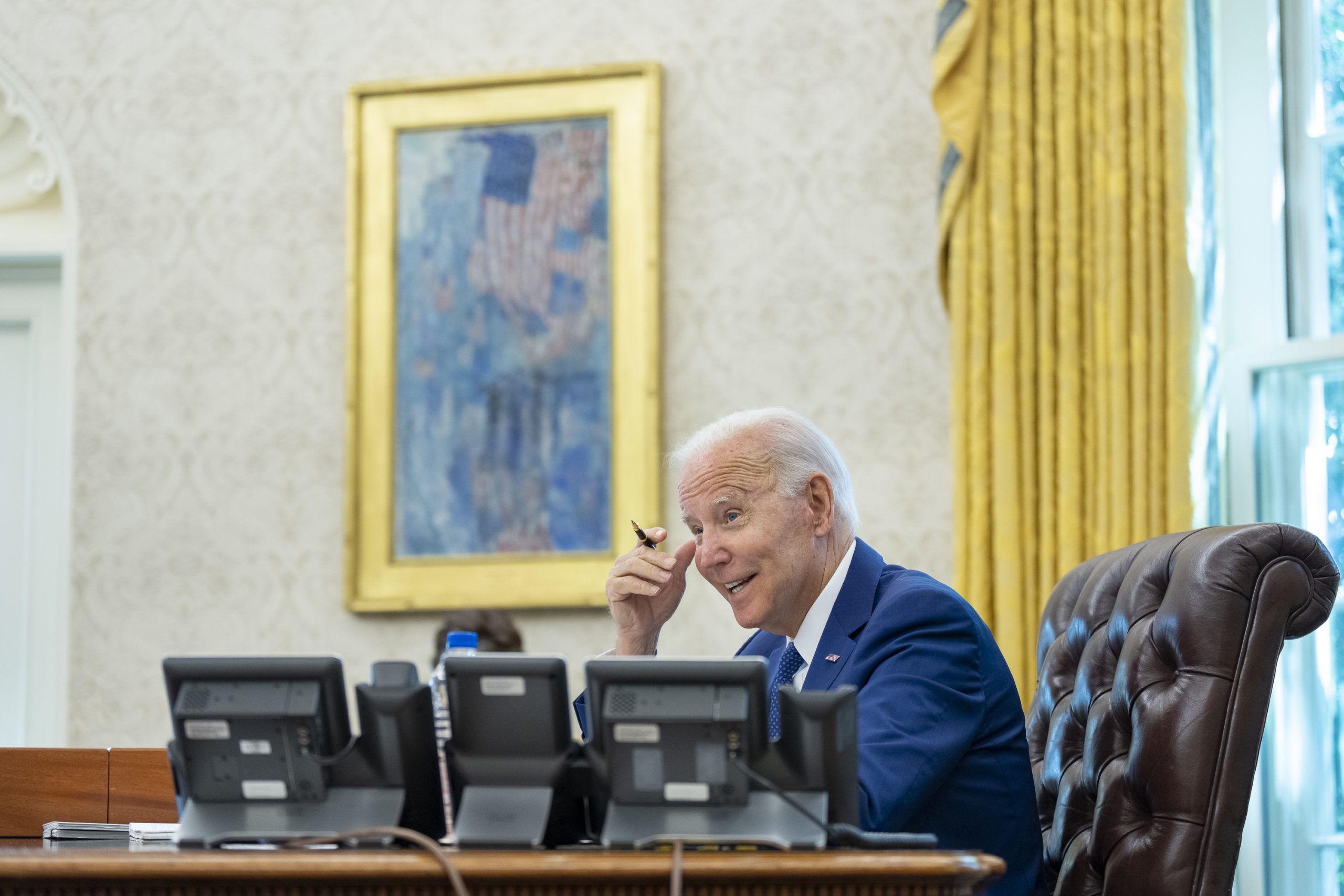 "In 1996, he was sentenced to six months' community confinement in lieu of imprisonment, followed by three years' supervised release. In lieu of forfeiture, Mr. Nock paid the government the value of the home he rented to his brother," the White House adds. "Mr. Nock completed his community confinement in March 1997, his term of supervised release ended on March 23, 2000, without incident."
Nock, a general contractor, "mentors young contractors through a professional networking group, and since 1999, he has helped to organize an annual fishing tournament to benefit abused young men," the White House also noted, further justifying the clemency.
Bean agenda
Fernandina Beach Republican Aaron Bean is no stranger to politics. After years in the Florida House and Senate, he rose to the post of Senate President Pro Tem before term limits prohibited another run for office.
But a new Congressional map created an opportunity for Bean, who won election to the U.S. House in November.
Bean enters Congress amid questions about who the Speaker should be; it comes as no surprise that he is a Kevin McCarthy guy, especially given the California Republican's election-eve visit in November.
Bean told Florida Politics that he has no questions about what he wants to do with the new GOP majority.
Bean hopes to bring basic Florida practices from Tallahassee to Washington. He supports recent rules changes announced by new GOP leaders such as a cooling-off period before legislation can be passed in the House. He would like to see Congress produce a balanced budget.
The affable Bean is still confident a Republican House can bring about real change.
"The thing is, we have the power of the purse," Bean said. "This is in the toolbox, and I'm hopeful that our leaders, including our budget leaders, will say 'Hey, we will not go forward and spend unless there are drastic changes."
Staying put
State Rep. Angie Nixon will pass up a potential run for the Jacksonville City Council to remain in the Legislature.
The second-term Democrat standing for HD 13 had considered a run in District 10 on the local redistricting map approved last month by federal Judge Marcia Morales Howard. However, she opted to remain in Tallahassee and pass up what would have been a competitive race against two sitting Jacksonville City Council members, assuming the approved map passes judicial appeal.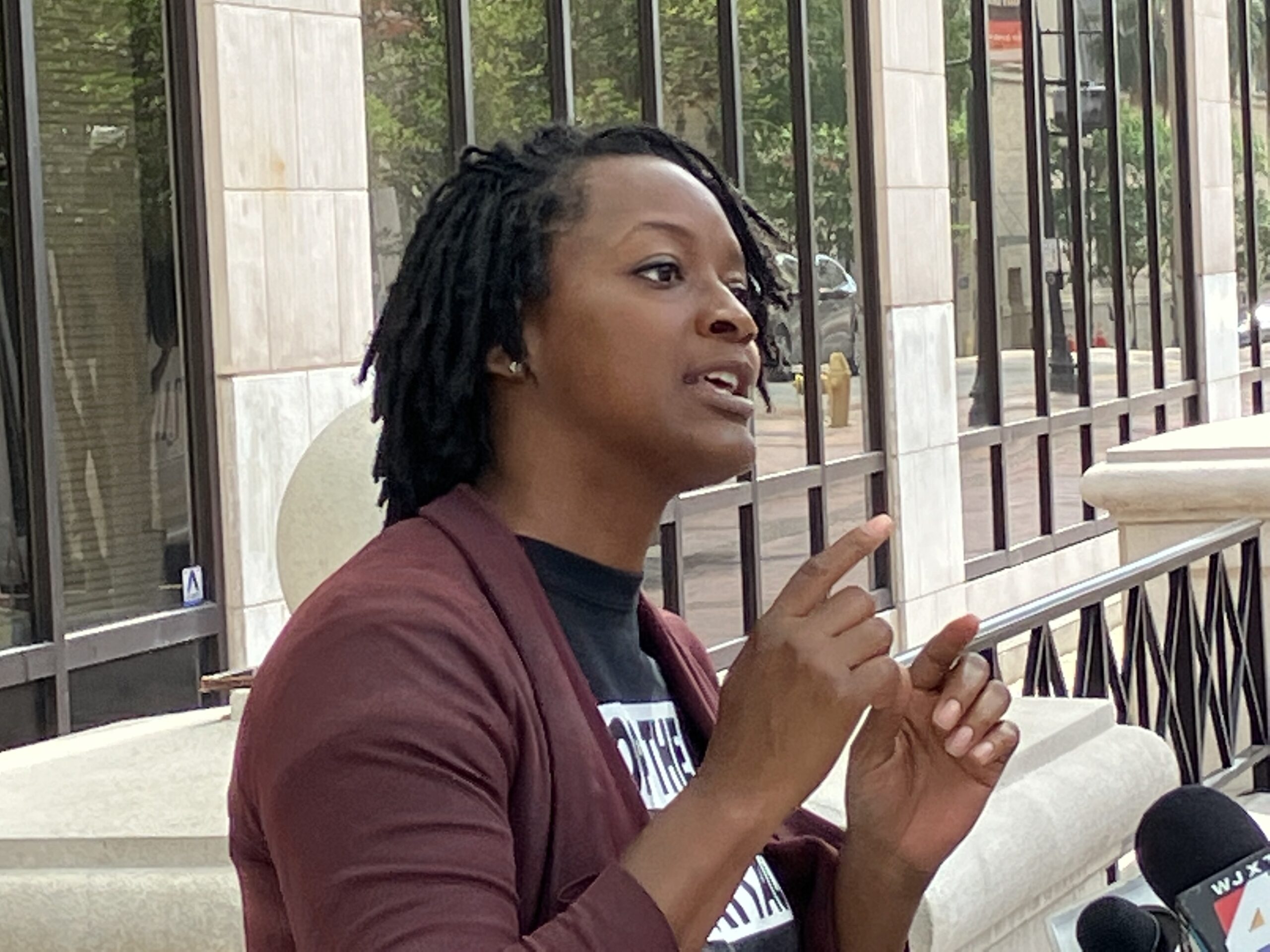 "I made a promise to the residents of FL HD 13 to serve and continue to fight for them in Tallahassee. Though my party isn't in control of the legislature, I've still been able to help constituents improve their quality of life by connecting them to resources and opportunities that are beneficial to them. I plan on finishing the job I've started. Including enacting the over 10 points on my Flourish Plan," Nixon told Florida Politics on Sunday.
Before this decision, Nixon had said people were frustrated by a lack of action on the Council.
The second-term Democrat's trial balloon came a day after a federal judge on Monday spiked the City Council's second attempt at a redistricting map, installing instead a map from the plaintiff coalition of civil rights organizations and voters.
"I constantly get calls from constituents frustrated about what's going on with Council, the lack of response from their City Council people," Nixon said in comments that could be interpreted as a shot across the bow of the two current incumbents, Ju'Coby Pittman and Brenda Priestly Jackson, who have been drawn into District 10 on this new map.
The new District 10 is 87% Black and 87% Democratic, by far the most Black and the most Democratic-performing district in the city, according to an analysis from The Tributary.
Familiar face
Nixon is not only staying put.
It is also likely that she will see the candidate she dispatched in last year's Democratic Primary in Tallahassee.
Rep. Kim Daniels appointed Delaine Smith as her legislative assistant. Smith got just 11.4% of the vote against Nixon in the HD 13 Primary.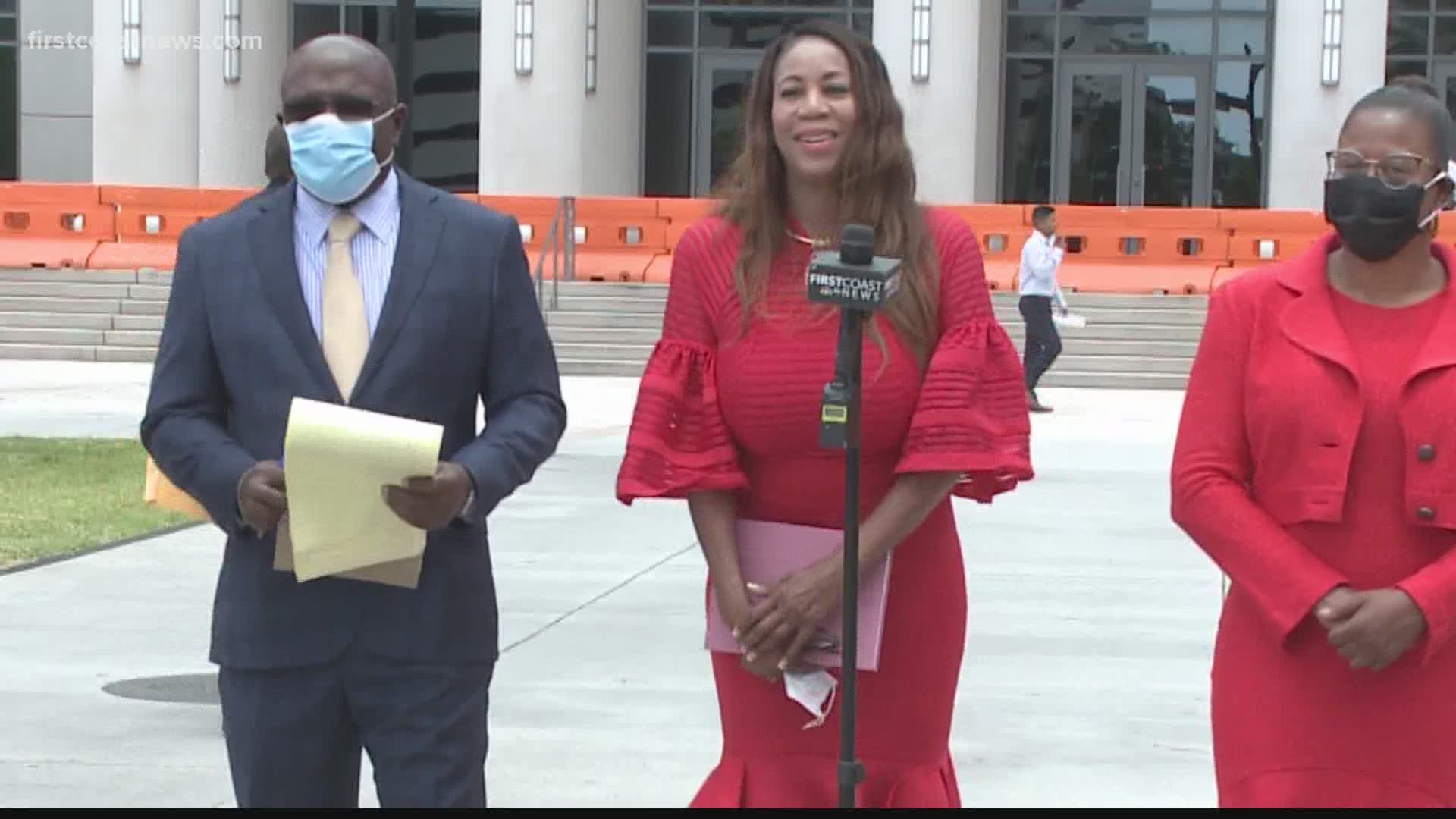 Nixon had defeated Daniels in 2020 in an acrimonious HD 14 race, but legislative redistricting moved Nixon to a new district in 2022, allowing Daniels to run again last year, where she prevailed with nearly 50% of the vote in a four-way race.
We asked Nixon for her thoughts on Smith going to Tallahassee despite losing by nearly 80 points in August, and she was diplomatic.
"It's an interesting choice. I respect Ms. Smith immensely. I hope she is successful in her new role."
Blame Trump?
A recent appellate decision backing the St. Johns County School District's single-gender bathroom policy reversed a lower court decision, and one national outlet notes that never would have happened without former President Donald Trump.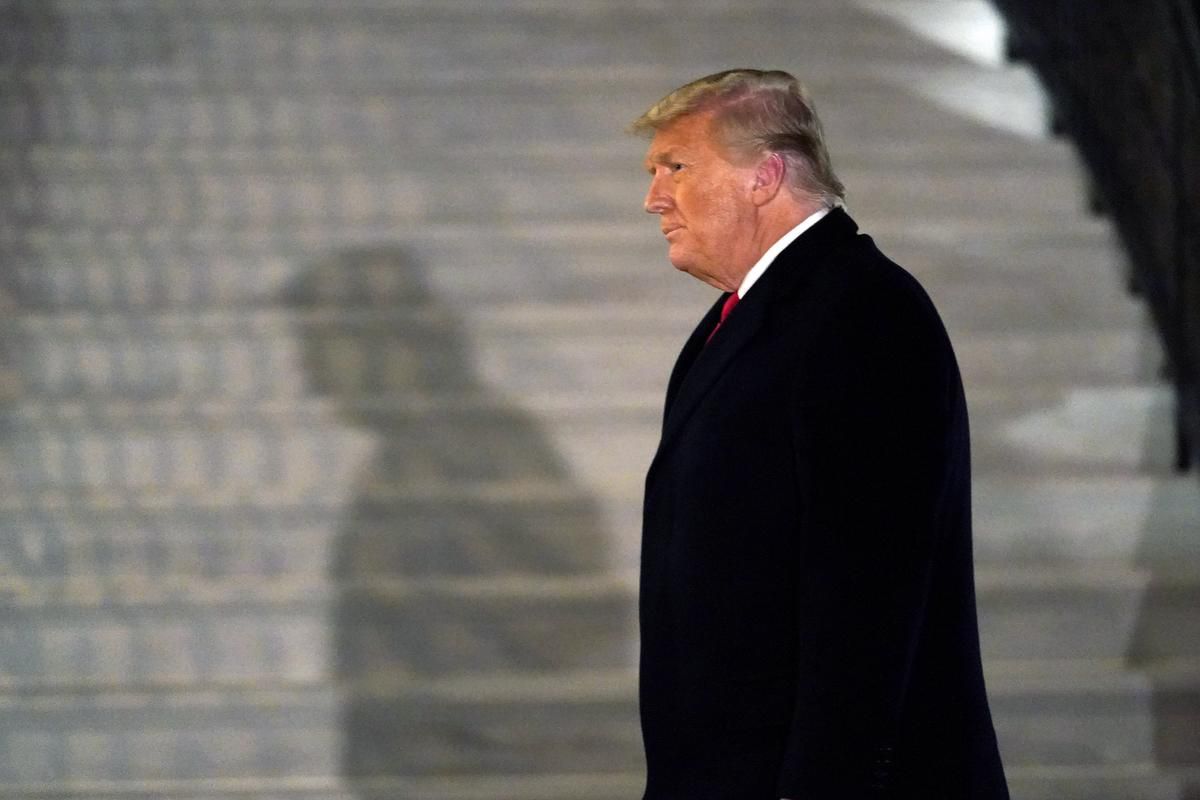 "A majority of a federal appeals court made up almost entirely of Donald Trump appointees ruled against a transgender activist in a case over bathroom usage in schools. In dissent, stood four Barack Obama appointees," wrote Law and Crime in noting the 11th Circuit Court of Appeals' ruling that the St. Johns County School Board did not discriminate against transgender student Andrew Adams when it banned him from using the boys' bathroom.
"Trump-appointed judge Barbara Lagoa said the case was about the 'unremarkable — and nearly universal — practice of separating school bathrooms based on biological sex.' The rest of the court's 7-member majority was made up of five more Trump appointees (U.S. Circuit Judges Britt Grant, Kevin Newsom, Elizabeth Branch, Robert Luck, and Andrew Brasher), and one George W. Bush appointee — U.S. Circuit Judge William Pryor," Law and Crime noted.
Lagos credited the district as having "gone to great lengths" to accommodate LGBTQ students, Law and Crime noted, even as she acknowledged that single-sex bathrooms presented a "disparate impact" to transgender students.
Spotted
The Fiorentino Group's Marty Fiorentino in D.C. with newly sworn-in U.S. Congressman Bean.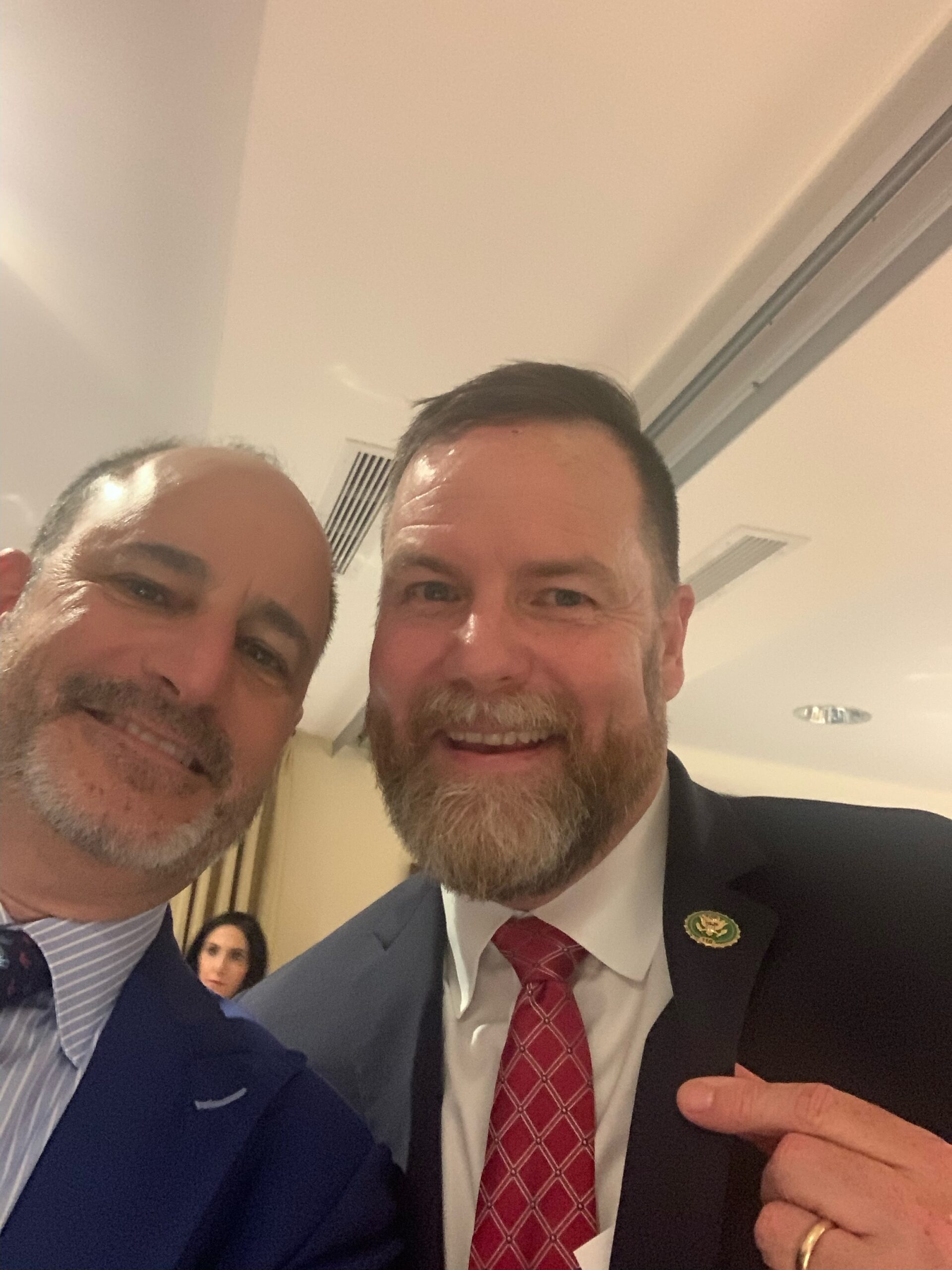 Spotted (redux)
The Fiorentino Group's Shannan Boxold and CSX's Craig Camuso at DeSantis' swearing-in in Tallahassee this week.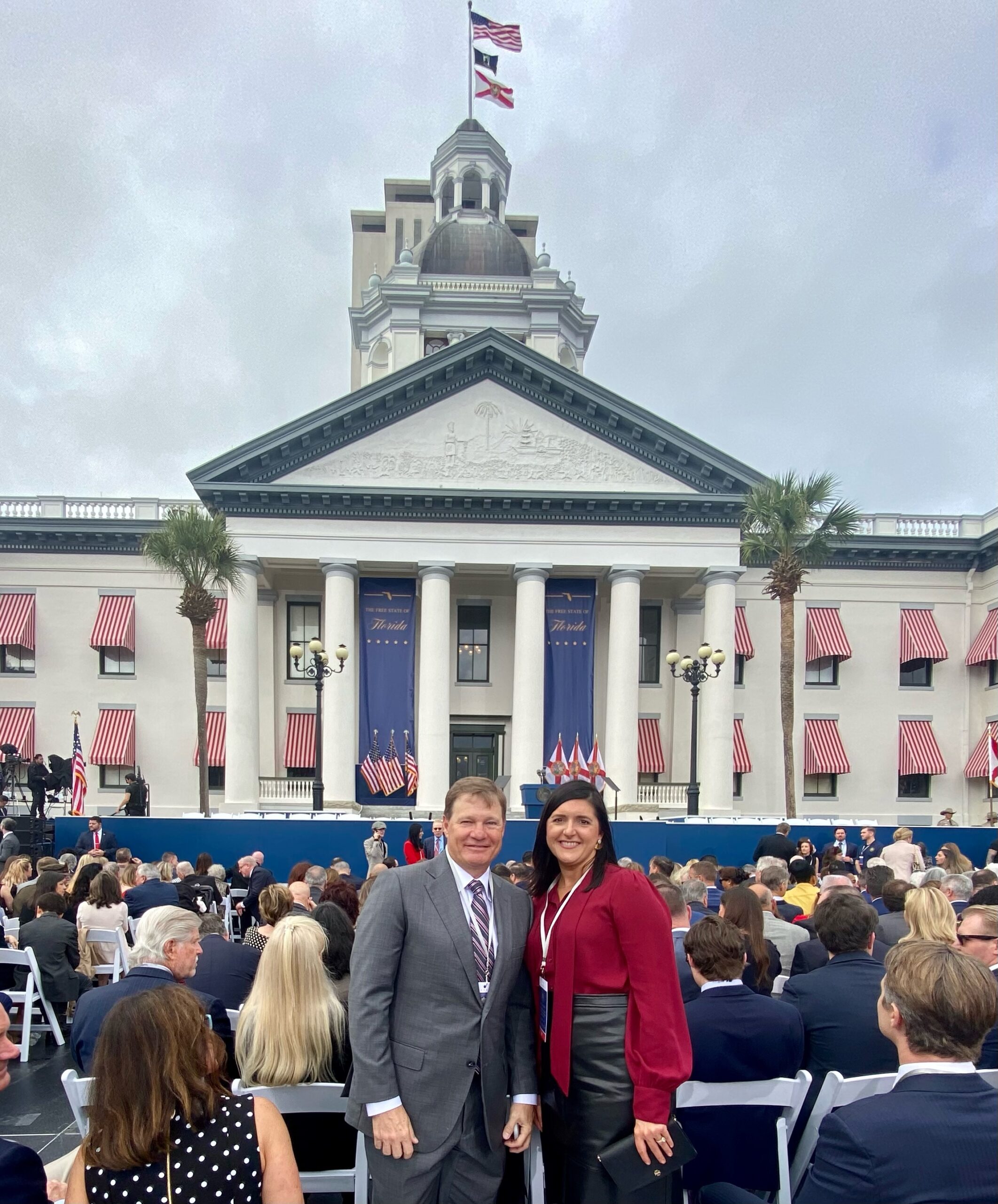 American story
Bestselling author Kwame Alexander is including Jacksonville on his ten-city book tour and will be interviewed next week about his latest book by Edward Waters University professor Rahman Johnson.
Johnson will talk to Alexander and illustrator Dare Coulter Tuesday night at 7 p.m. about their book "An American Story" (released Tuesday) at the main library downtown. Local independent shop San Marco Bookstore will have copies for sale at the free event.
Publisher Little Brown describes Alexander's latest as a "powerful picture book that tells the story of American slavery through the voice of a teacher struggling to help her students understand its harrowing history."
"From the fireside tales in an African village, through the unspeakable passage across the Atlantic, to the backbreaking work in the fields of the South, this is a story of a people's struggle and strength, horror and hope. This is the story of American slavery, a story that needs to be told and understood by all of us. A testament to the resilience of the African American community, this book honors what has been and envisions what is to be. With stunning mixed-media illustrations by newcomer Dare Coulter, this is a potent book for those who want to speak the truth. Perfect for family sharing, the classroom, and home schooling," the description continues.
Kirkus Reviews lauds "this poem about a teacher who takes on the difficult but necessary task of starting a classroom conversation about slavery."
"Between the theft of people from the African continent and the sale of people in America, from the ships that brought them and the ocean that swallowed some of them to their uncompensated work and the breakup of families, Alexander introduces objections from the implied listeners, despair from the narrating adult, encouragement from the youth, and ultimately an answer to the repeated question about how to tell this story."
The book may not be teachable in Florida classrooms under current law. But readers will find lessons and insights in it, nonetheless.
Tweet, tweet:
Heading out on a book tour to help teachers and parents talk about a very difficult subject. This is AN AMERICAN STORY. I look forward to seeing you all! But first, a little vacation. Stay tuned for pics of me with a book on a beach somewhere. WOOHOO! pic.twitter.com/555LxixCKQ

— Kwame Alexander (@kwamealexander) December 26, 2022
Trans-Atlanticism
JAXPORT's new deal linking the Port with Europe came through recently, as the SC Mona Lisa docked in Jacksonville for the first time. It's through an agreement with Ellerman City Liners out of the United Kingdom to supply ships on a rotating two-week basis, or 13-17 days.
It's the first direct route from Jacksonville to Europe in years. The rotation takes vessels from Antwerp, Belgium, to Rotterdam in the Netherlands, to Tilbury in England, then swinging over to New York City, Wilmington in North Carolina, and down to Jacksonville.
"We are thrilled Ellerman City Liners chose Jacksonville for their first trans-Atlantic service to the United States, providing efficient transit times with Europe," JAXPORT Chief Commercial Officer Robert Peek said in a statement. "We look forward to growing this partnership with Ellerman and opening new business opportunities for our state and region through increased connections in this trade lane."
Calf count at 9
The good news is that there were any North Atlantic right whale calves at all — only a few years ago, the species saw zero new offspring during calving season, a dire problem for a species trending toward extinction.
But as the new year begins, survey teams are confirming nine calves so far this season, which can last into April.
Scientists caution that the early season pace may or may not keep up. In the 2021-2022 calving season, for instance, survey teams and the public spotted a combined 11 right whale calves before the end of December.
The next calf wasn't seen until Jan. 18, and ultimately there were only 15.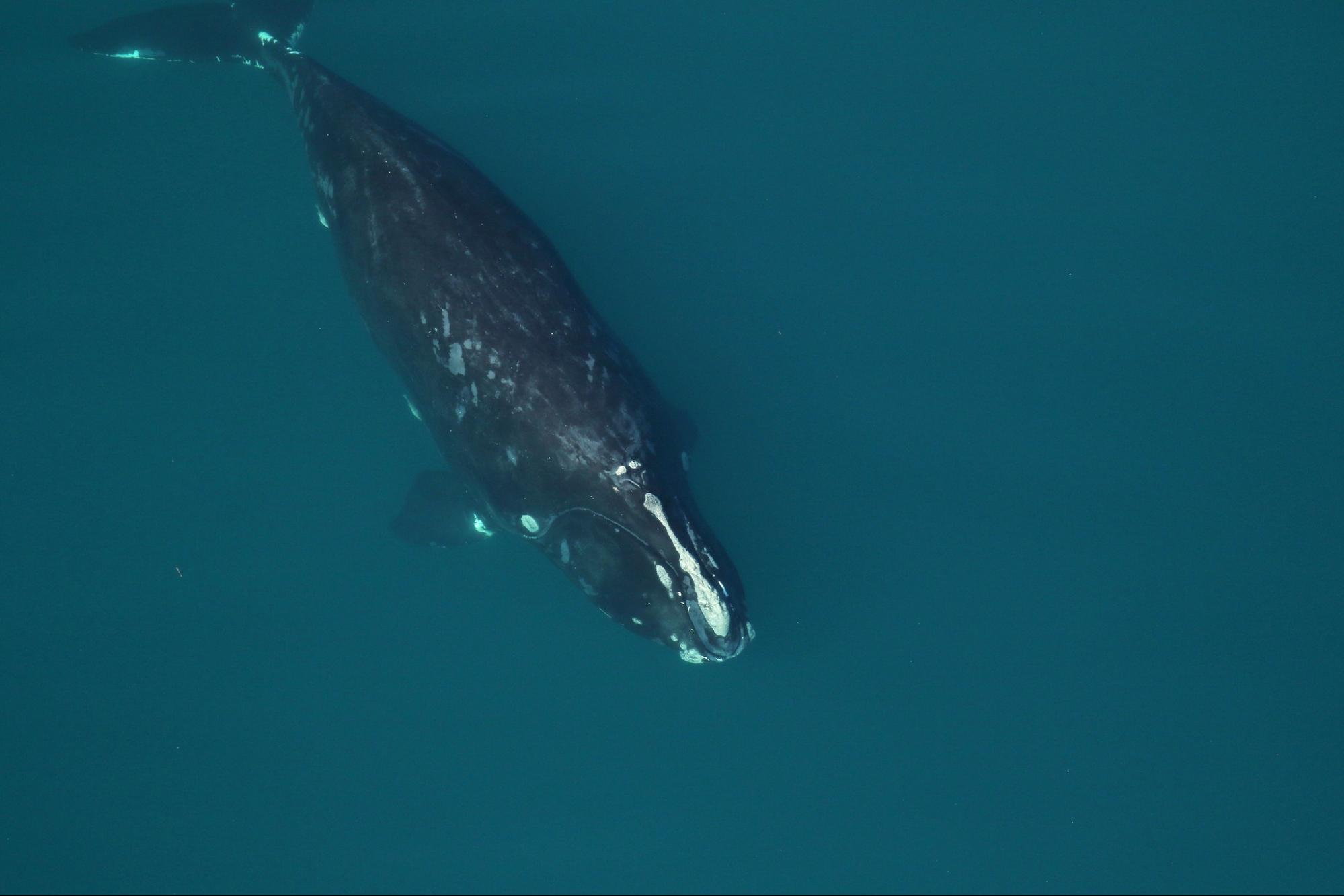 In the last days of 2022, a Florida Fish and Wildlife Conservation Commission crew saw Viola, whale No. 2029, a little more than nine nautical miles from Amelia Island. It's been 11 years since Viola last calved.
The same day, a survey team saw whale No. 1812, War, estimated to be older than 35. This is her seventh calf. Before this, she last calved in 2016.
The last calf of 2022 came courtesy of Pilgrim, whale No. 4340. At 10 years old, this is Pilgrim's first calf. First spotted by a member of the public, she was later documented off Cape Canaveral National Seashore on Dec. 30.
Playoffs?!
The Bold City is beside itself as the Jacksonville Jaguars (8-8) are headed to the NFL Playoffs and staring directly at the possibility of being playoff-bound with an AFC South division title to their credit. Whether or not that goes down will be known Saturday night, as the Jags close out their regular season at home against the Tennessee Titans (7-9).
"It's a playoff game," Jaguars head coach Doug Pederson said this week. "It's win and you're in. It's a playoff atmosphere. It will be fun to be in a full stadium, a loud stadium, and a home crowd.
"Guys will be jazzed up and will have a lot of energy. That's what you want. That's what we're trying to build here. That's the culture you want. We want full stadiums every Sunday."
The win over the woeful 2-13-1 Houston Texans last Sunday was Jacksonville's fourth consecutive, with the team appearing to catch fire when it began to seem like there wasn't going to be a postseason.
"It's a big game, but we're definitely trying to just keep the mentality of, 'Next game up,"' Jaguars left tackle Walker Little said during a press availability. "We have a lot of momentum the past few games. We're trying to let that play for us and we're going to play hard and trying to bring one home for Duval."
The line for the game held in favor of the Jags by 6.5 points as of Tuesday evening, across most betting services.
Kickoff is set for 8:15 p.m. Saturday at TIAA Bank Field.
___
Jacksonville Bold is published by Peter Schorsch, compiled by A.G. Gancarski and Wes Wolfe and edited by Phil Ammann.