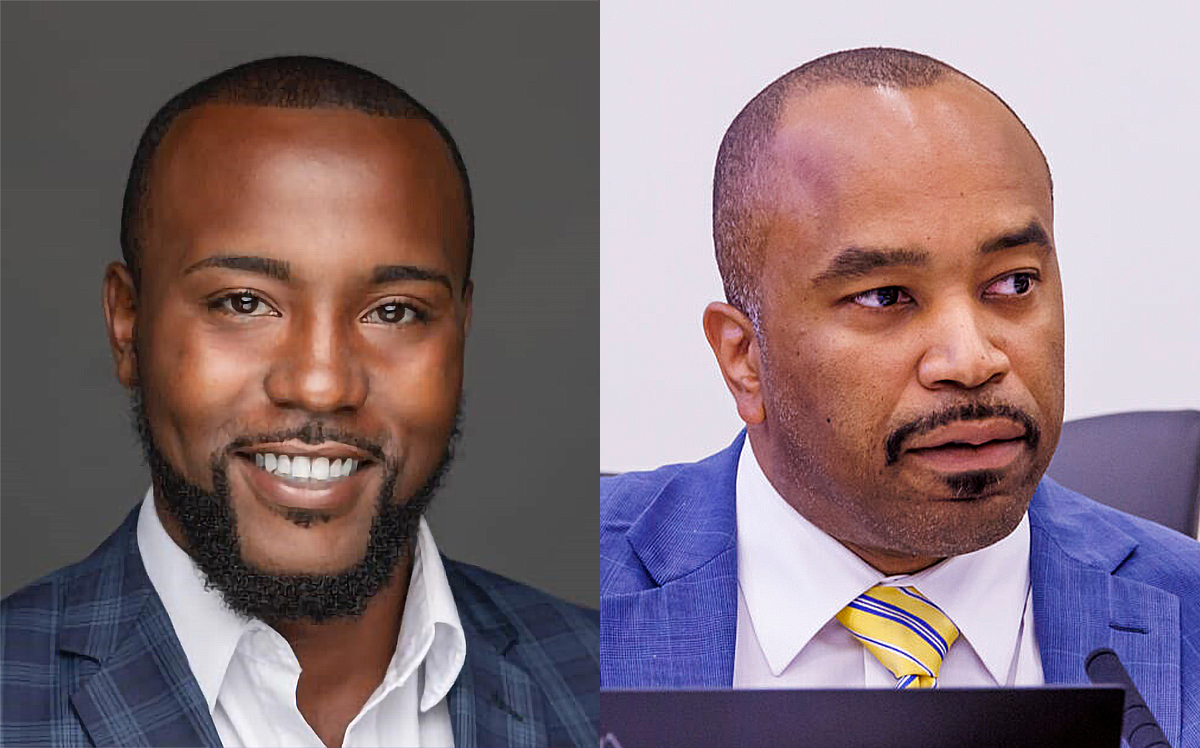 Amid Palm Beach County's reddening hue, Sen. Bobby Powell and Rep. Jervonte 'Tae' Edmonds planning live outreach to voters.
Skyrocketing property insurance and rent are among the issues two Palm Beach County lawmakers are planning to address at a town hall meeting on Thursday.
Democratic Sen. Bobby Powell Jr., representing Senate District 30, and Democratic Rep. Jervonte "Tae" Edmonds, representing House District 88, are meeting with constituents from 6 to 8 p.m., in the Addie Green Room at Gaines Park, 1501 N. Australian Ave. in West Palm Beach.
The two West Palm Beach-based lawmakers, said they expect housing costs will take up most of the time — it's the issue both say they hear most about whenever they appear in public.
"We're in a crisis here in regard to housing and insurance," Powell said, noting that some have had their rent or insurance double while pay has not increased in proportion. "We want to have an opportunity to explain to people firsthand what's going on in Tallahassee … since we've had two Special Sessions on it this year."
They'll be bringing an insurance company representative, a federal housing representative and a lawyer.
"We really want to give them the information they need so they can get through this year," Edmonds said.
Democratic lawmakers in Palm Beach County have plenty of reasons to engage their voters. The county has become emblematic of reliably Democratic areas that have shifted to Republican representation.
A legislative district encompassing Highland Beach, Boca Raton and parts of western Boca — previously in the Democrats' column — went to Republican Rep. Peggy Gossett-Seidman. Also, two seats on the Palm Beach County Commission went to first-time Republican candidates. And now more circumstances have reddened the Commission's hue.
The balance of power tilted 4-3 to Republicans when Democratic Commissioner David Kerner accepted a nomination from Gov. Ron DeSantis to run the state's Department of Highway Safety and Motor Vehicles. DeSantis then appointed Palm Beach County Republican Party Chairman Michael Barnett to fill Kerner's seat on the Commission.
Powell said the only answer for him is to reach out to voters and explain how policies he's trying to advance have an impact on them.
"People have to see the work," he said.