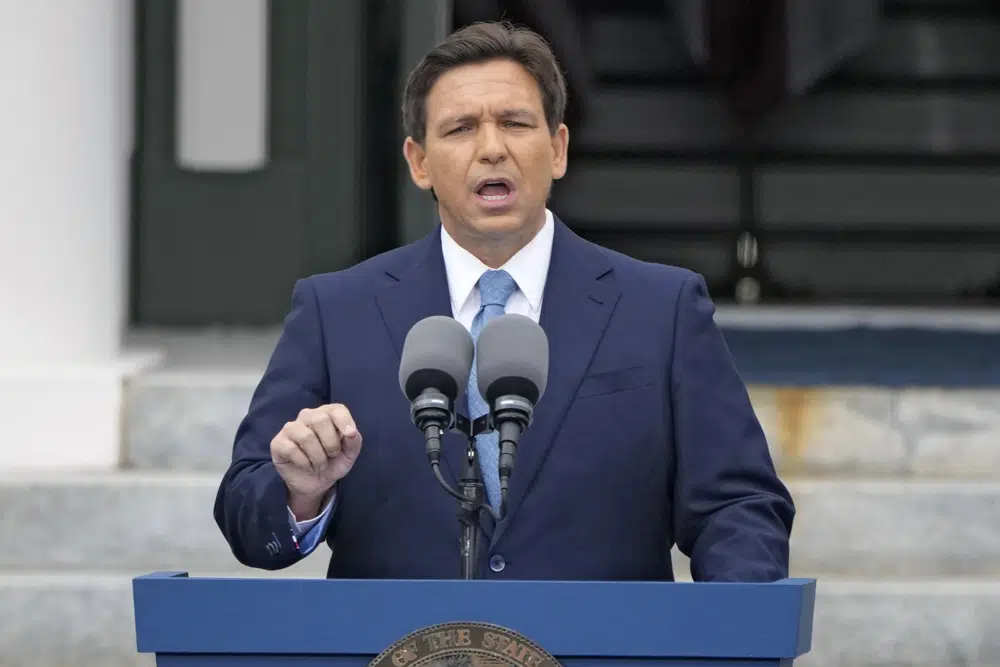 'Corporations across America continue to inject an ideological agenda through our economy rather than through the ballot box.'
Gov. Ron DeSantis and the Florida Cabinet — Attorney General Ashley Moody, Chief Financial Officer Jimmy Patronis and Agriculture Commissioner Wilton Simpson — have named three people to lead top agencies. But other important Departments remain without leaders two weeks into his second term.
Mark Glass, who had been Commissioner of the Florida Department of Law Enforcement, was reconfirmed in that post. Dave Kerner, a former Democratic House member and Palm Beach County Commissioner, was approved as Executive Director of the Department of Highway Safety and Motor Vehicles. And Brian Newman was named as Chief Judge at the Division of Administrative Hearings.
DeSantis had nominated or installed Glass, Kerner and Newman, but they required Cabinet approval because their agencies have Cabinet-level oversight. There also remain a handful of agencies not under Cabinet direction still left without leaders by DeSantis.
Dane Eagle left as Secretary of the Department of Economic Opportunity on Dec. 30 and no replacement has been named. The same goes for the Agency for Persons with Disabilities, where Barbara Palmer left last month.
At the Agency for Health Care Administration, DeSantis appointed Jason Weida as interim Secretary after Simone Marstiller left that position last month. And at the Office of Insurance Regulation, there's been no replacement named for Commissioner David Altmaier, who left after lawmakers passed major changes to property insurance laws amid a faltering market in December.
Also discussed during Tuesday's Cabinet meeting was a policy banning the State Board of Administration, which handles Florida's pension fund and other investments, from supporting investment strategies based on non-economic factors such as environmental, social or corporate governance (ESG) concerns. The Cabinet gave initial approval of the move in August and followed through with final approval on Tuesday.
Patronis has previously announced the withdrawal of $2 billion in investments with the BlackRock investment management firm because it followed so-called ESG guidelines.
"Corporations across America continue to inject an ideological agenda through our economy rather than through the ballot box," DeSantis said in a released statement. "Today's actions reinforce that ESG considerations will not be tolerated here in Florida, and I look forward to extending these protections during this legislative session."