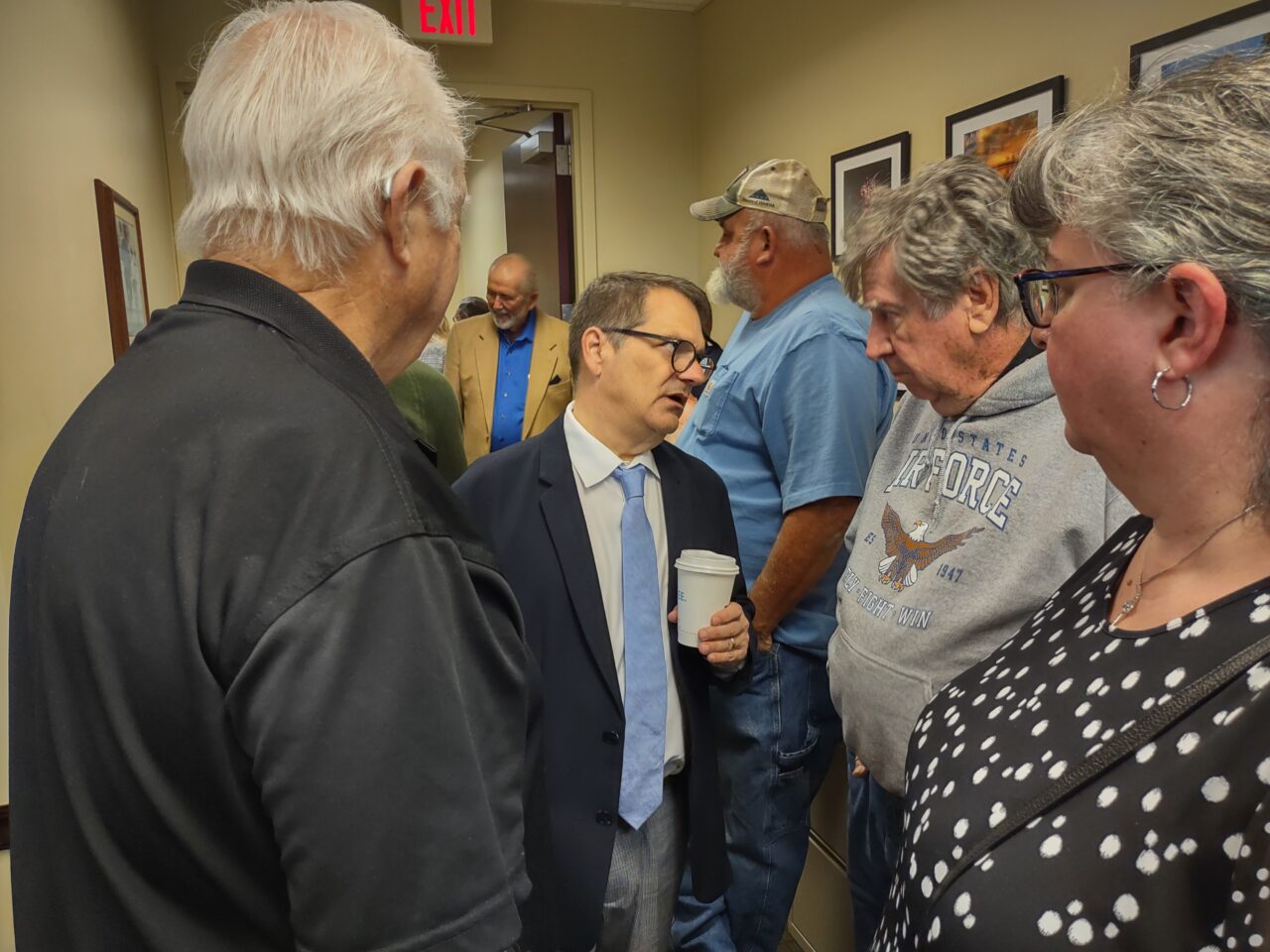 'It's always my desire to serve the people.'
Citrus County's newest Congressman made one promise on the campaign trail, and now it's fulfilled.
U.S. Rep. Gus Bilirakis cut the ribbon Tuesday to open his Inverness staff office, backing his pledge early on for a fully staffed satellite office.
"I truly look forward to serving you," Bilirakis told about 50 elected officials and community leaders. "It's always my desire to serve the people."
Bilirakis, a Palm Harbor Republican, lost Pinellas County and inherited Citrus when the newly redrawn CD 12 shifted north. He easily won a five-candidate Republican Primary and then took the General Election with 70% of the vote.
Early in the campaign, Bilirakis heard from Citrus community leaders about the perceived lack of representation from U.S. Rep. Daniel Webster who, though representing Citrus since 2016, made few public appearances in the county.
Webster was re-elected in newly drawn CD 11.
Bilirakis didn't mention his predecessor but said Citrus County will be represented.
"Whether you had it before, whether you didn't, you have it now," he said.
Inverness Mayor Bob Plaisted welcomed the Congressman.
"We are so pleased you have chosen Inverness to place your office," he said.
Bilirakis said the office will be staffed full time. He also introduced outreach staffers, some of whom have worked more than 10 years for Bilirakis or his father, former U.S. Rep. Michael Bilirakis.
He also has district offices in Brooksville and New Port Richey.
Bilirakis announced last week that Citrus is receiving $15 million from the Department of Veterans Affairs for an outpatient clinic. A town hall is set for Feb. 23 at Inverness City Hall with veterans to discuss ideas for the new clinic.
Bilirakis said he was happy to have Citrus under his legislative wing.
"They know I'll be there for them, that my staff will be there for them," he said. "We call it 'Gus'tomer service."