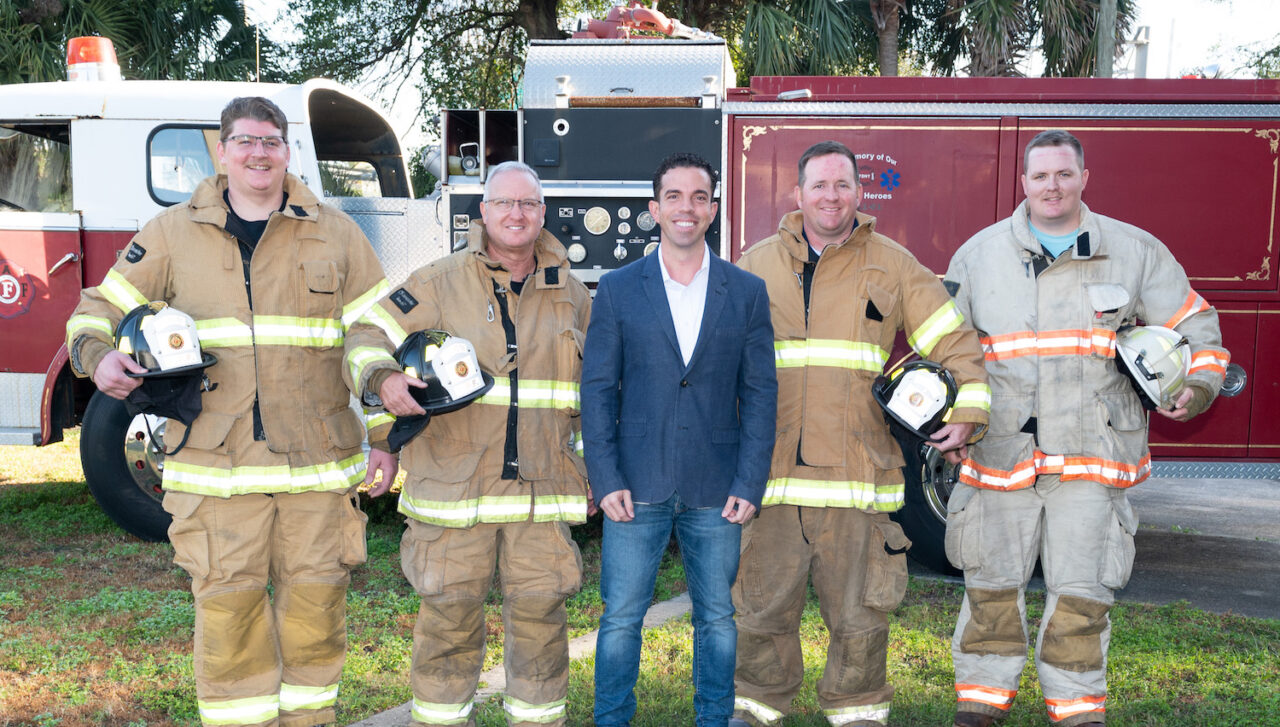 'Raul Arias will be a strong partner with us in our fight to keep Jacksonville safe.'
The Jacksonville Association of Firefighters is endorsing Republican Raul Arias for Jacksonville City Council District 11.
"For first responders, the choice for City Council District 11 is clear. Raul Arias will be a strong partner with us in our fight to keep Jacksonville safe. Through his service in the Navy and here at home, he has shown his devotion to this community and the leadership to stand up for what is right," said Randy Wyse, President of the Jacksonville Association of Firefighters.
Arias is running for the seat currently held by termed-out City Councilmember Danny Becton. He launched his campaign in early 2022 and was one of three candidates to qualify for the March 21 municipal ballot. He faces fellow Republican Norman Brewer and Democrat Ramon Day.
"The most important role of government — at every level — is to keep its citizens safe. That is what the men and women of the Jacksonville Association of Firefighters do every day, and I am honored to have their endorsement," he said in a news release.
Arias, a Navy veteran who owns the popular Mambos restaurants, is a familiar figure in Jacksonville and a rising star in local politics. Mayor Lenny Curry appointed him to the Housing & Community Development Commission, on which he currently serves as Vice Chair.
He so far holds the fundraising advantage in the race with nearly $120,000 raised and about $99,000 in the bank as of Jan. 13. By comparison, Brewer has raised about $98,000 and had $66,906 on hand through the same date. Day is in a distant third with $22,260 raised and $5,801 left to spend.
For years, District 11 on Jacksonville's Southside has been a safe bet for Republicans and Arias is seen as the establishment favorite in the contest. All three candidates will appear on the March ballot. If no candidate gets a simple majority, the top two finishers, regardless of party, would move into a May runoff in the General Election.