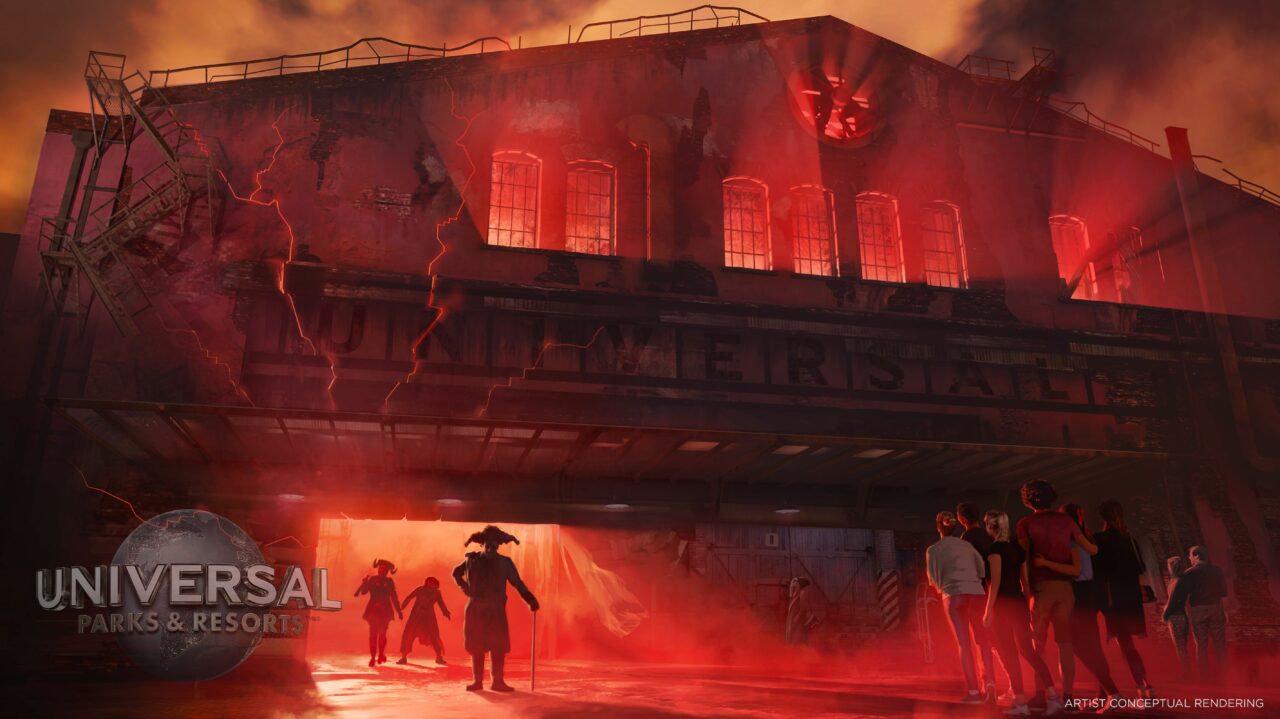 'We're always looking to invest in our parks.'
Universal's newest projects — a kid-friendly park in Texas and a year-round Halloween Horror Nights (HHN) experience in Las Vegas — have potential to be expanded globally, a company leader said Thursday as the parks continue to be giant moneymakers for owner Comcast.
Universal theme parks posted their highest adjusted earnings ever recorded for the year 2022, the company said Thursday as it released its latest financial report.
For parks, revenue skyrocketed to $7.5 billion in 2022 — a 49% increase compared to 2021 when the parks and the travel industry were still reeling from the pandemic. The parks' fourth quarter revenue jumped 12% to $2.1 billion as attendance rose and guests spent more versus 2021's fourth quarter.
Universal surprised fans this month with a pair of new projects.
HHN creators are bringing to life a new experience in Las Vegas that features haunted attractions paired with themed bars and eateries.
"This original concept will bring to life Universal's vast library of classic horror films and today's most terrifying tales," Universal said in a press release. "The new concept marks the first time Universal has created a permanent horror experience beyond its theme parks."
Universal is also building a theme park in the Dallas suburbs that caters to young children. Universal is targeting a different demographic from its Orlando parks where Universal is known for thrill rides appealing to teenagers and adults.
Appearing in the Texas park will be some of the company's intellectual property from NBC's DreamWorks Animation and Illumination which is responsible for popular franchises such as "Shrek," "Minions," "Despicable Me" and "How to Train Your Dragon."
The company hasn't said when the two attractions will open but NBCUniversal CEO Jeff Shell was already discussing possibilities for future expansions for both.
"The Halloween Horror Nights experience in Vegas, which I'm really excited about, could also be expanded to a number of different places around the world. So we are definitely having our eye towards places expanding internationally, not just domestically, with a number of markets kind of on the docket," Shell said Thursday during the earnings call.
"They won't all be places for a big, giant, primary theme park. We might look at different concepts for different markets."
With the kid-friendly park, Shell said, "We're pretty confident it will be … a concept that will work in a lot of places around the world that may not support a full-scale theme park like we have in Orlando or Beijing."
The Texas and Las Vegas expansions come as Comcast is already in big spending mode for its theme parks. Comcast is building Epic Universe, a new theme park set to open in Orlando by summer 2025.
"We're always looking to invest in our parks," Shell said. "We're really excited about Epic coming out of the ground. Our timing couldn't be better for that. But we want to have things we're investing in, both domestically and internationally."
Universal is turning the pressure on the Walt Disney Company, which is set to release its latest earnings Feb. 8.
At Disney World, the next big opening is the Magic Kingdom roller coaster Tron Lightcycle Run that officially opens April 4.