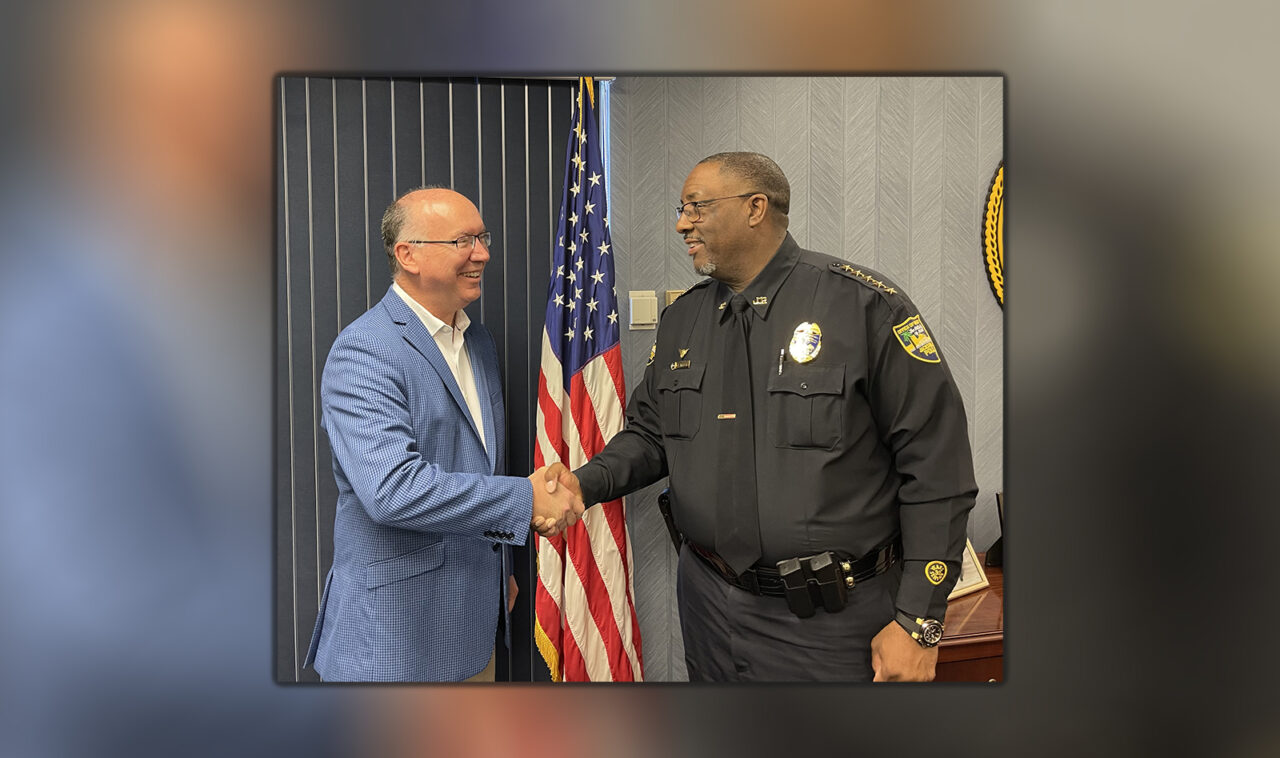 'He is the only candidate in District 2 that has a proven track record of supporting law enforcement.'
Hot on the heels of an endorsement from the Jacksonville Association of Firefighters, Lindsey Brock is announcing new support from Jacksonville Sheriff T.K. Waters, the Fraternal Order of Police Lodge 5-30, and U.S. Rep. John Rutherford, a former Jacksonville Sheriff.
"Jacksonville can find no greater supporter of law enforcement than Lindsey Brock," Waters said in a statement. "He will bring his decades of experience to the City Council and will be a strong advocate for his constituents."
Waters said he "strongly" endorses Republican Brock for the District 2 seat.
Brock is a founding member of the McLeod Brock law firm, a maritime, transportation, logistics and public policy firm in Jacksonville.
He filed in 2021 to succeed term-limited Republican Al Ferraro in District 2. The district includes parts of Arlington and the Northside.
Through November 2022, Brock has the most cash on hand of any candidate in the District 2 race, with more than $127,000 to spend. Contractor Mike Gay follows with more than $104,000 on hand. A third Republican, Jennifer Casey, has less than $10,000 to spend, while Libertarian Eric Parker rounds out the field, with less than $2,000 available.
"Jacksonville Police are proud to endorse Lindsey Brock for City Council. He is the only candidate in District 2 that has a proven track record of supporting law enforcement," Jacksonville Fraternal Order of Police President Randy Reeves said. "Voters can trust Lindsey to stand up for our values in City Hall."
Brock has lived in Jacksonville since 1978. He received his undergraduate degree from the University of Florida and his law degree from Tulane University School of Law.
Brock has served the community in a variety of ways over the years, including as Chair of the Jacksonville Charter Review Commission; a congressional appointee to the U.S. Maritime Transportation System National Advisory Council; a member of the Jacksonville Waterways Commission; a member of the Northeast Florida Regional Transportation Commission; a member of the St. Johns River Ferry Commission; the founding President of the JAX Chamber Transportation & Logistics Council; General Counsel for the Republican Party of Duval County; Vice President of the Greater Arlington Civic Council; and co-founder of the Terry Parker High School Alumni Fund.
"Lindsey Brock has been a strong community advocate and friend for many years," Rutherford said. "He's a principled supporter of our first responders and is committed to keeping our streets safe."
Added Brock: "Since day one of this campaign, I've pledged that public safety will be my top priority on City Council. I will fight to hire more police officers and firefighters while supporting our existing first responders. We must also improve local education and create jobs to begin addressing our city's root causes of crime."
Brock has been married to his wife, Carol Brock, for 29 years. Carol Brock served as a teacher at Lone Star Elementary School for 14 years. She now serves as the Executive Director of the Duval County Tourist Development Council.