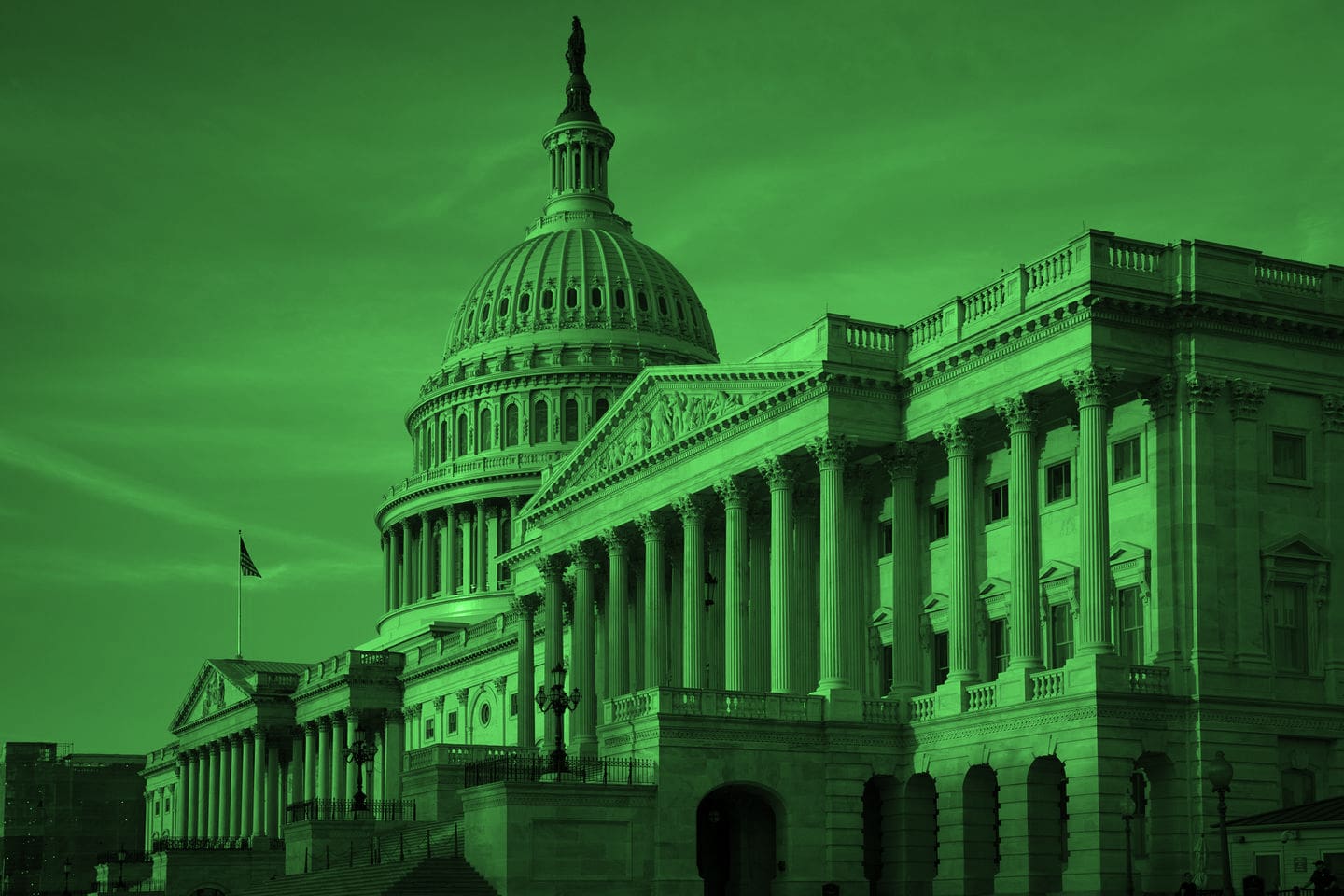 Is Joe Biden bleeding dry the country's oil reserve?
Off the shelf
Could an effort to stop President Joe Biden from draining oil reserves include protections for Florida's coastline?
House Republicans this week passed the Strategic Production Response Act (HR 21), which limits when administrations can draw down from national oil reserves. The Republican Majority Office made clear this was in response to election-year taps by Biden when gas prices were spiking ahead of the Midterms.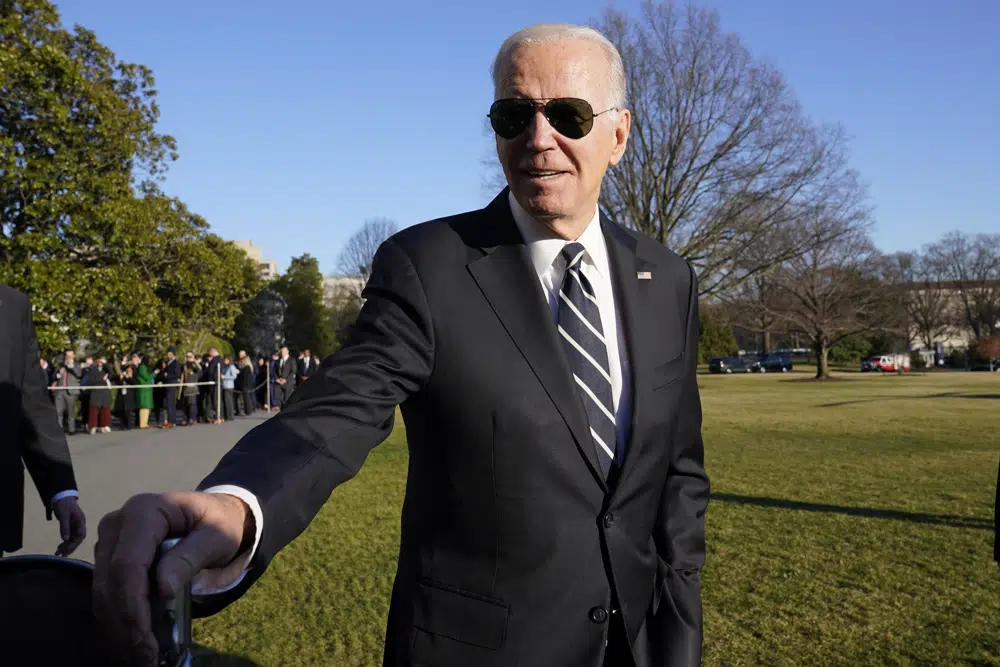 "This President has raided more than 40% of America's strategic reserve, our piggy bank," said Majority Leader Steve Scalise. "He's just taken it away."
The sharp rhetoric likely contributed to a near-party-line vote. The House passed the bill on a 221-205 vote, with Florida's congressional delegation breaking along party lines.
But Rep. Cory Mills noted the bill includes an amendment that should be popular on both sides of the aisle in Florida.
"Floridians stand united when it comes to protecting the Sunshine State from subsequent offshore oil and gas leasing. That is why I was proud to join my colleagues and support an amendment to this legislation ensuring we protect the United States Outer Continental Shelf," The Winter Park Republican said.
The Army veteran made note of a national defense argument for barring drilling in the eastern Gulf of Mexico.
"This amendment plays a crucial role in our nation's military readiness. The waters off Florida's coastline provide our military with a one-of-a-kind training and testing environment, and I am committed to protecting our armed forces' ability to continue using the area without interference," he said.
The amendment was offered by Fort Walton Beach Republican Rep. Matt Gaetz and passed with bipartisan support on a voice vote.
Notably, Republicans weren't keen on another amendment offered by Rep. Kathy Castor, a Tampa Democrat. Her measure, which would have prohibited leasing plans from including drilling tracts in parts of Florida or the eastern Gulf of Mexico, failed on a 219-214 vote, though Gaetz did cross the aisle to support it.
Mills noted President Donald Trump issued an executive order while in office extending a moratorium on drilling off Florida's coast until 2030.
"This amendment references President Trump's Executive Order, which has the effect of maintaining the leasing prohibition off the coast of Florida, and it is my hope that the Senate passes this legislation swiftly."
Regardless, other members voting for the bill argued it's important to put safeguards in the statute that limits a President from raiding reserves.
"The Strategic Production Response Act will prevent our critical oil reserves from being used as a political pawn in the future and will hold the Biden administration accountable for putting our national security at risk," said Rep. Scott Franklin, a Lakeland Republican. "Florida knows all too well how important it is to have emergency resources available during a crisis. We won't allow the welfare of Americans to be put at risk so President Biden can attempt to gloss over the impacts of his failed energy policies."
Capital intelligence
When Sen. Marco Rubio first joined the Senate Intelligence Committee, his primary objection was counterterrorism.
Now, the panel's concerns have turned increasingly toward the use of information to elevate economic superpowers.
"We're now in a world that increasingly revolves around great power competition — China, the Russian Invasion of Ukraine, and then some of the threats posed by Iran, North Korea and other rogue states," he told CBS' Face The Nation.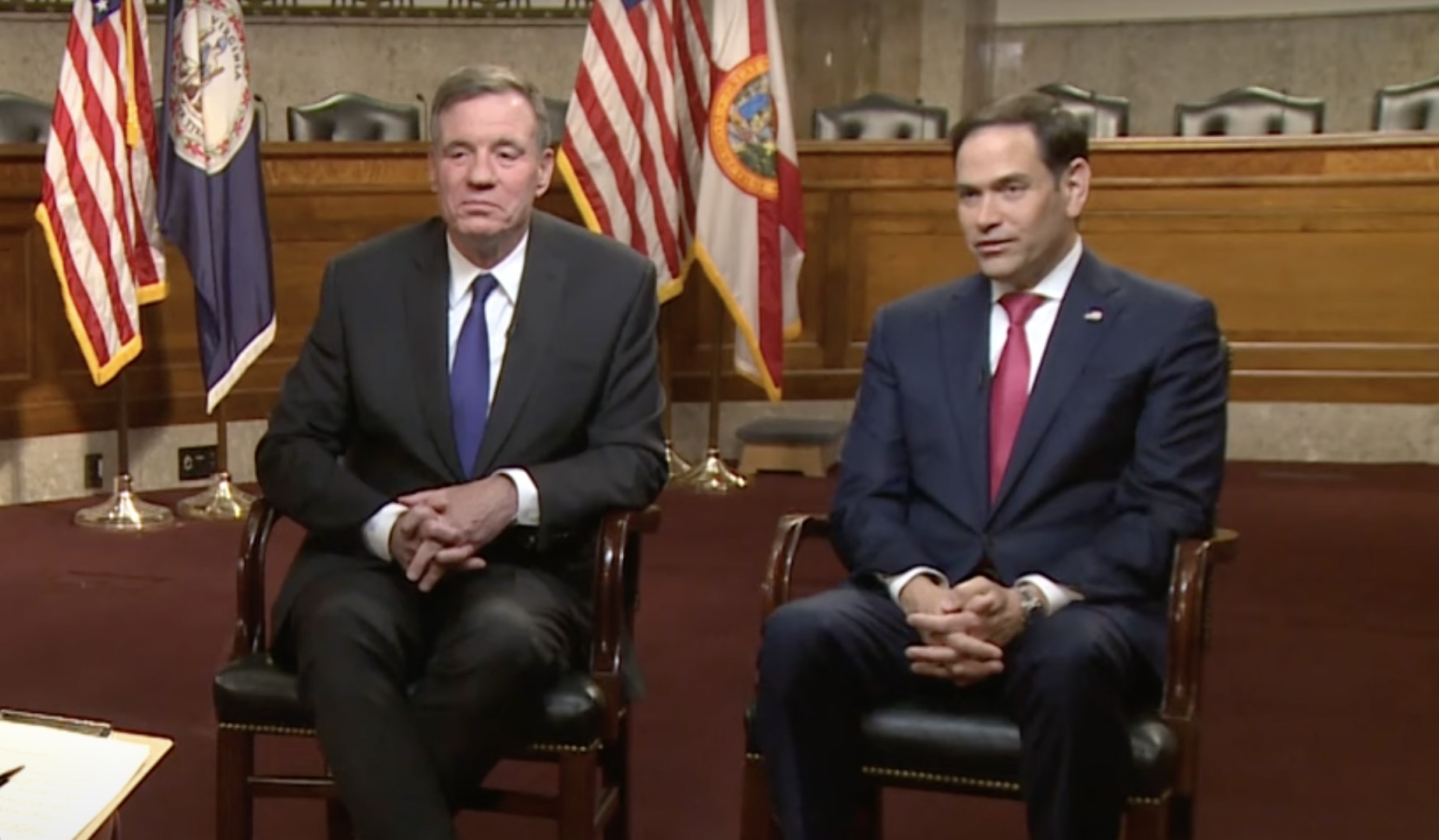 The Miami Republican's interest in China isn't new, of course. He's been banned from visiting China for years for criticizing the communist government there for a host of reasons including human rights violations.
But he expressed concerns in intelligence terms to CBS during a joint interview alongside Sen. Mark Warner, a Virginia Democrat. Warner chairs the Senate Intelligence Committee, where Rubio serves as the ranking Republican. Both stressed the strong bipartisan agreement on major issues that come before this particular committee, including a recent demand by members in unison to access classified documents at the center of Special Counsel investigations of former President Donald Trump and of President Biden.
On China, Rubio said the Eastern superpower has used the growth of capitalism in the nation as one more surveillance tool.
"It is nearly impossible for any Chinese company to comply with both Chinese law and our expectations in this country," Rubio said. "Chinese law is very clear. If you're a Chinese company and we ask you for your data, we ask you for your information, we ask you for what you have, or we ask you to do something, you either do it or you won't be around."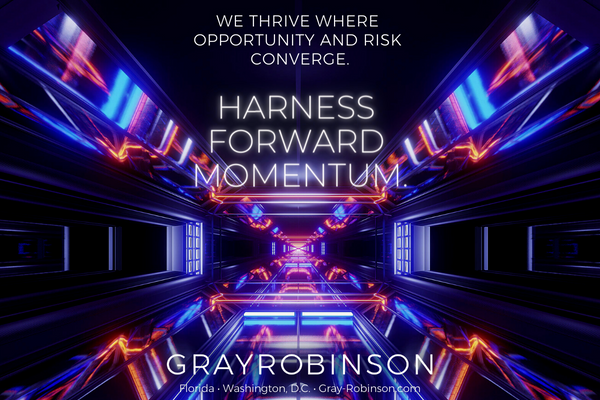 No cuts, no raise
At a meeting with South Florida business leaders, Sen. Rick Scott reiterated that Congress should not raise the debt ceiling without spending reforms put in place.
"America is on a dangerous path of spending beyond our means and ignoring the consequences," he said. "For the last two years, we've seen the devastating impact of total Democrat control in Washington, and I've heard from countless families in our state about the pain it's causing them at home and in their businesses. Meanwhile, failed politicians in Congress and incompetent bureaucrats in the Biden administration are ignoring this suffering and doubled down on more dangerous policies, burdensome regulations and reckless spending.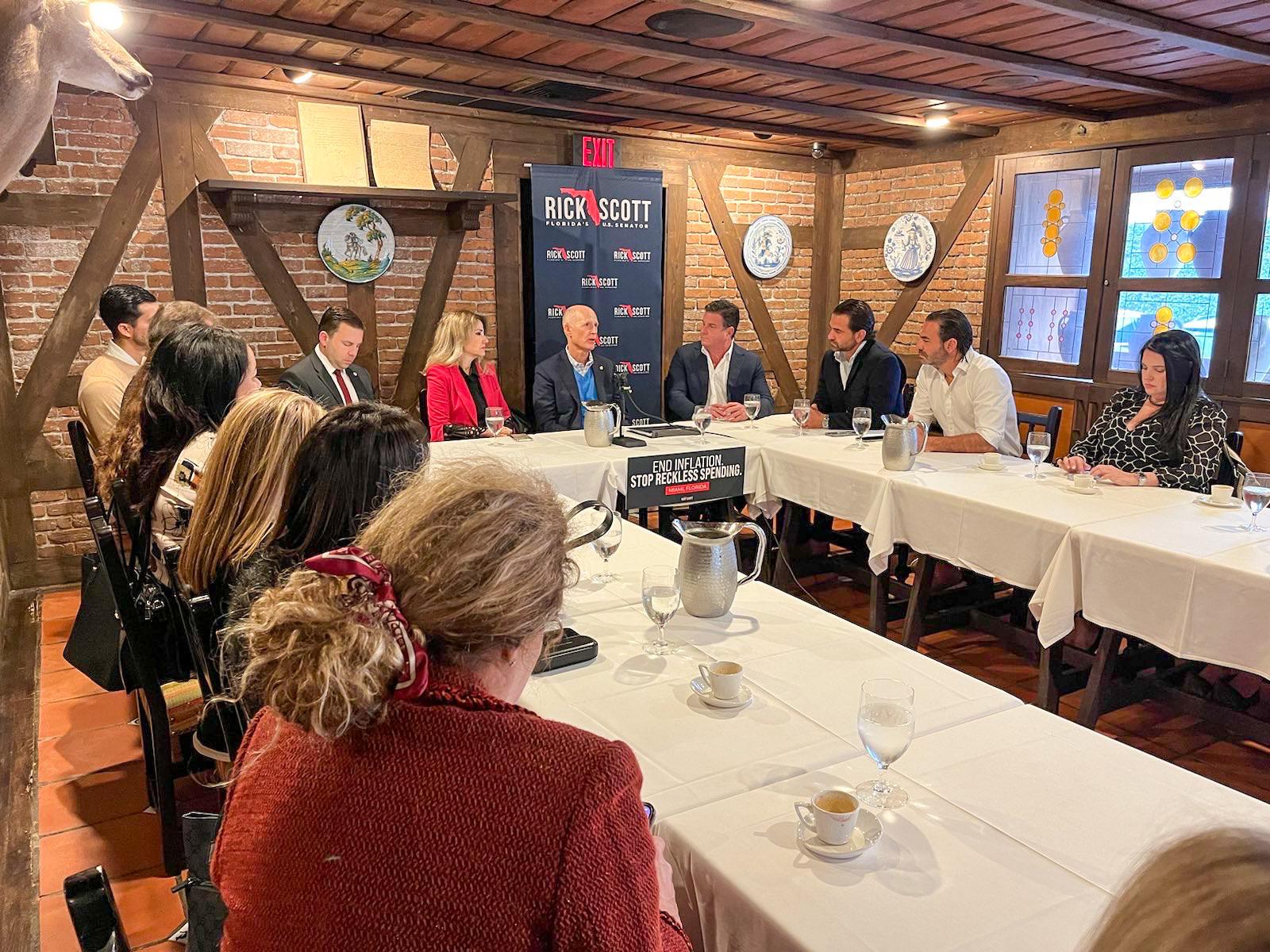 This week, Scott co-led a letter to Biden (joined by Utah Republican Sen. Mike Lee) reiterating a GOP caucus position that any increase in the debt limit should come with equal cuts in federal spending.
At a Miami event by the South Florida Hispanic Chamber of Commerce, he similarly raged against Washington's excesses.
"Today, business and community leaders in Miami made our message clear: Enough is enough," he said. "Washington must do what every family and business does — live within our means and start balancing the budget and paying down our unsustainable $31 trillion in debt. Reducing the debt, cutting taxes and helping businesses thrive is how we turn this economy around. That's how we did it during my eight years as Governor of Florida, and I won't stop fighting until we get it done in Washington."
Global(ist) war
Is Gov. Ron DeSantis a "globalist?"
In a pointed Truth Social post, Trump stepped up the rhetorical attack with increasing criticism of a one-time political ally as a potential 2024 Presidential Primary matchup looms.
"Ron DeSanctimonious, who I made Governor in BOTH the Primary and the General, is a Globalist and so are his donors," Trump posted. "Jeb 'Low Energy' Bush was next to him last week. Check PAST!"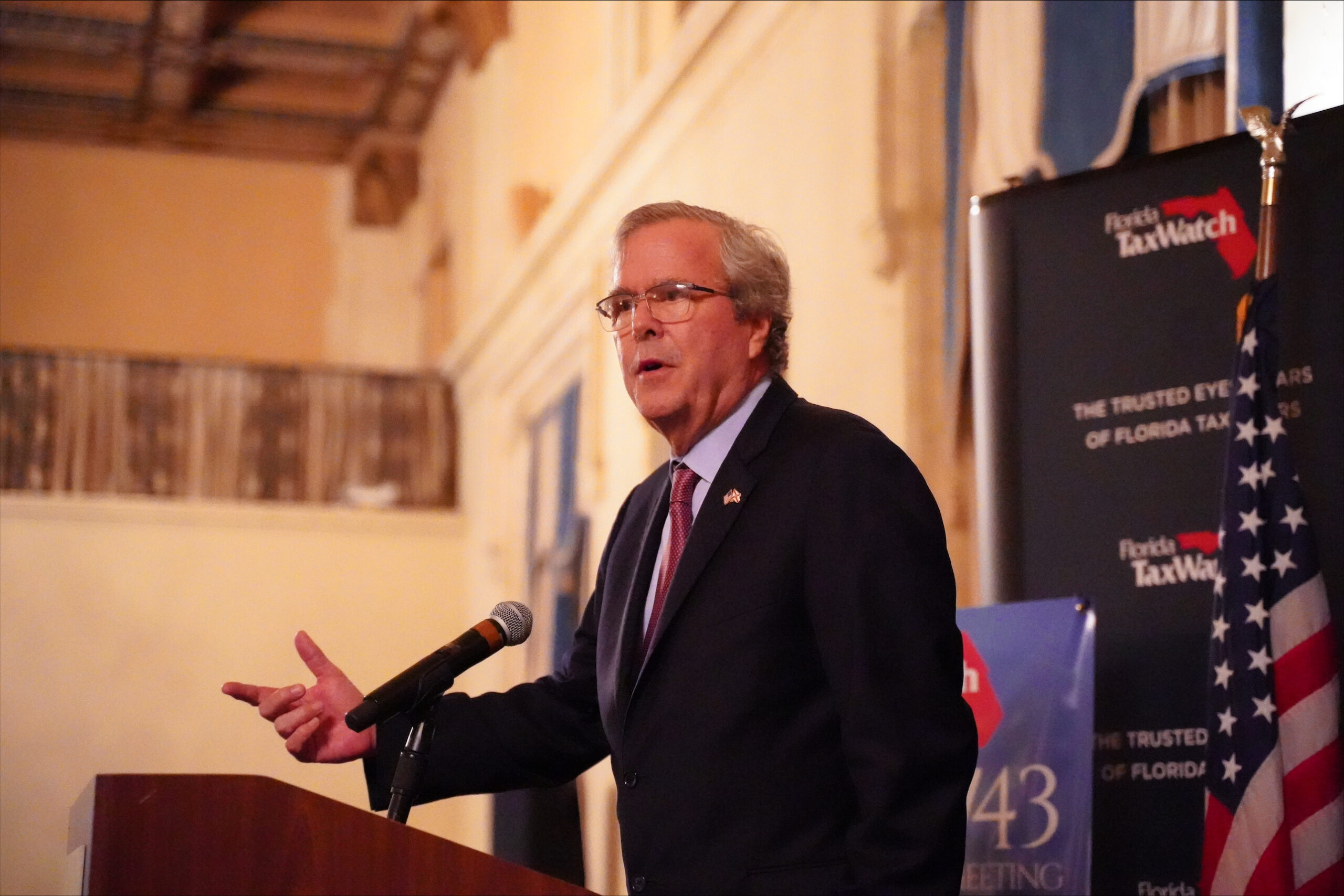 Trump defeated former Florida Gov. Bush to win the 2016 Republican presidential nomination, and tensions remained high between the two long after Trump won his single term in the White House.
The friction between Trump and DeSantis has clearly been a more recent development, though not surprising.
After losing the White House to Biden in 2020, Trump has already announced he will run again in 2024.
Most expect DeSantis to run for President this cycle as well.
Within Trump circles, DeSantis' preliminary moves are viewed as an act of disloyalty.
Most credit Trump's endorsement of DeSantis defeating Adam Putnam in 2018 for the Republican nomination for Governor. The President campaigned for DeSantis in the General Election that year, where he topped Democrat Andrew Gillum by a scant 32,463 votes.
Spoils?
After leading an intra-caucus mutiny that nearly denied Speaker Kevin McCarthy the House gavel, did Gaetz emerge as a political pariah or a central power broker? An article this week in The New York Times suggests most House leaders believe the latter. But to date, he hasn't been granted any specific Chair post or any singular win.
The Panhandle Republican told the newspaper he's not trying to burn down the House. "I am not some 'Lord of the Flies' nihilist," Gaetz said.
The push by some House Freedom Caucus members dragged the normal cursory process of selecting a new Speaker into a four-day affair, with 15 ballots.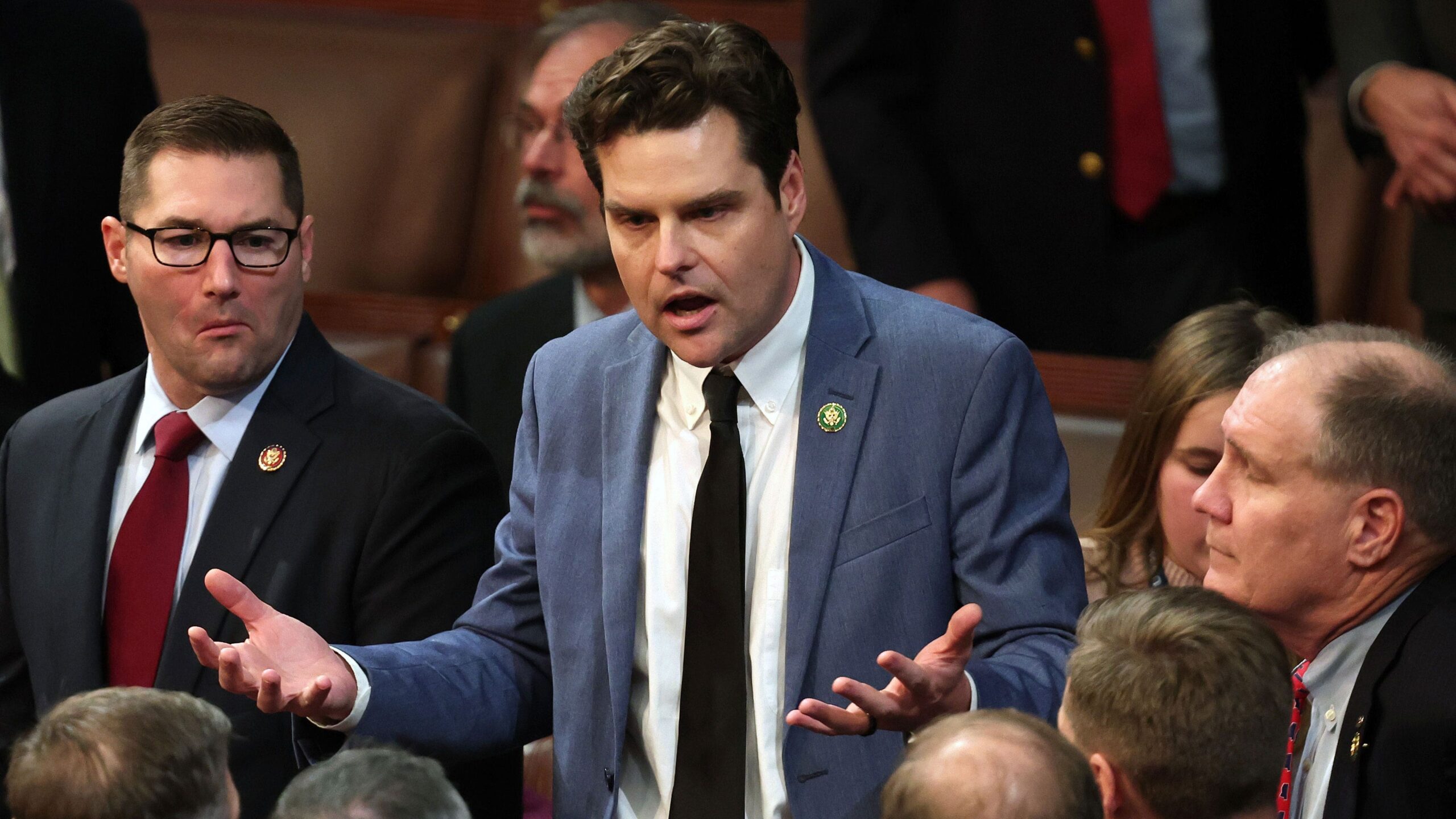 In the second to last ballot, Gaetz held off casting a vote until after the rest of the Chamber, then voted present instead of backing McCarthy, forcing one more evening vote.
Since then, House leaders labeled Gaetz as the Speaker's "chief tormentor," according to the Times.
While personal gains have yet to become clear, the protracted fight did result in allowing any member of the GOP caucus to call for a vote on the Speaker's removal for any reason, and it resulted in more conservatives filling spots on House rules. Gaetz has said it resulted in more dialogue with all members of the House, with more votes on amendments and other matters taking place.
First gavel
Rep. Michael Waltz now holds a subcommittee gavel in the new Congress as Chair of the House Armed Services Subcommittee on Readiness.
It marks the first time the St. Augustine Republican, who first won in 2018, will control a panel in the House.
"At such a pivotal time for our military, I am grateful for the opportunity to lead the Subcommittee on Readiness to ensure America's warfighters are trained and equipped at superior facilities to properly address the threats facing our country," Waltz said.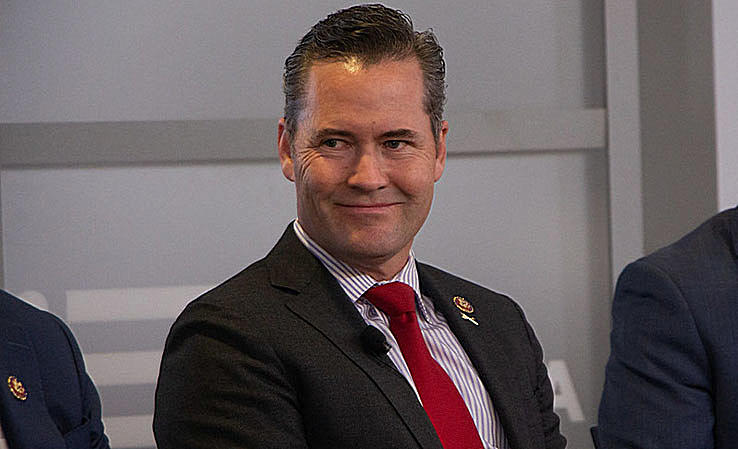 "As the Chinese Communist Party marches toward global dominance, Russia increases its malign behavior, new terrorist threats emerge in the aftermath of Afghanistan, the Iranian Regime progresses toward a nuclear weapon and so much more, I am ready to get to work to better equip our military and turn our focus away from woke priorities and back to winning wars. Our national security depends on it."
As the first Green Beret elected to Congress, Waltz made readiness for conflict a major issue during his first two terms.
The subcommittee has authority over a wide number of related areas, including Department of Defense policy, programs and accounts related to training, logistics and maintenance, military construction, organic industrial base, civilian and contract workforce, environment, military installations and real property management, family housing, base realignments, closures and energy.
Direct sunlight
Tariffs make it more expensive for China to import solar cells to America, but products made in the communist country often pass through other nations to avoid the surcharge.
Rep. Bill Posey is looking to tighten loopholes and encourage the use of solar equipment made in the United States.
The Rockledge Republican introduced a bipartisan bill (with Michigan Democratic Rep. Dan Kildee and four other members) that would reshape Commerce Department rules on solar cells.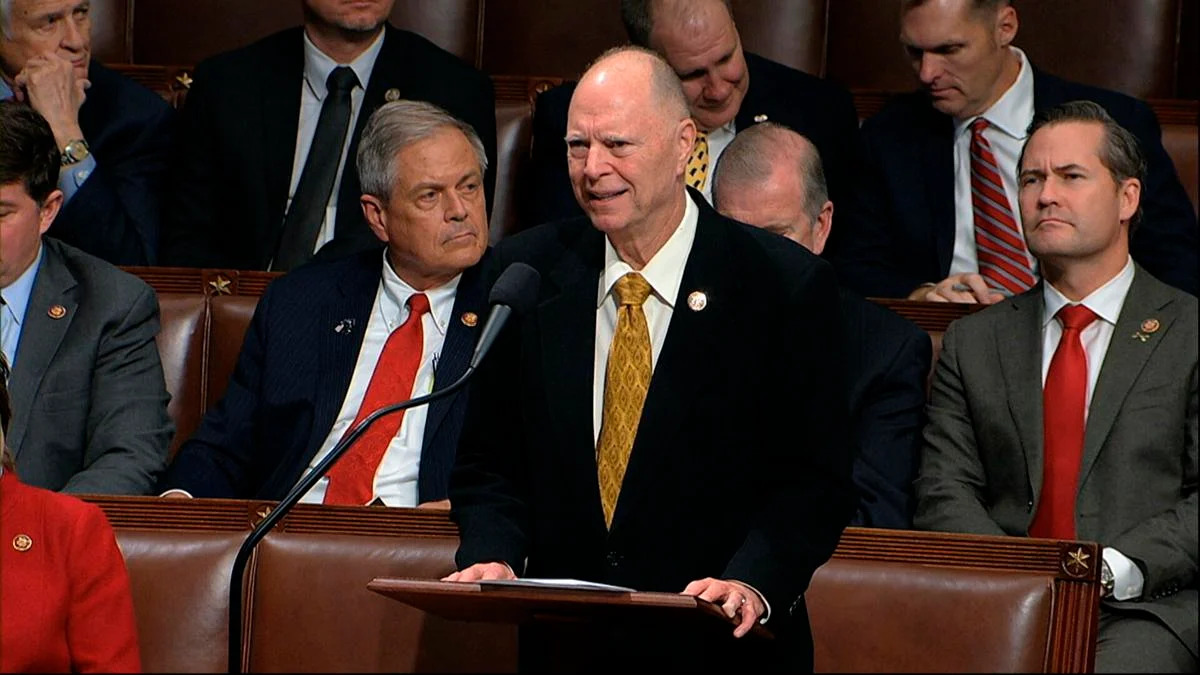 Commerce recently conceded a rule it developed allows Chinese manufacturers a workaround to evade tariffs.
"The Communist Party of China should not be allowed to circumvent our trade laws and undercut American manufacturing," Posey said. "Our federal government should be getting behind American businesses and leading the effort to boost our competitiveness around the world, especially when it comes to our nation's energy independence. I want to thank my colleagues for joining together in a bipartisan effort to support American manufacturing jobs."
The legislation earned accolades from industry leaders.
"This bipartisan legislation is an important win for the rule of law, American manufacturers, and the tens of thousands of workers that they employ," said Michael Stumo, CEO of the Coalition for a Prosperous America. "On behalf of CPA and our members, we applaud Congressman Posey and Congressman Kildee for leading this important effort. It is unconscionable that President Biden undermined the independent, judicial investigation by Commerce, which has already found preliminarily that the Chinese are illegally circumventing AD/CVD duties."
The bill would employ congressional review, which allows legislative oversight on Commerce rules.
Special enrollment
Americans can take advantage of a special health care enrollment period following pressure from three Florida lawmakers.
Rep. Darren Soto, a Kissimmee Democrat, led a letter urging President Biden and Health and Human Services Secretary Xavier Becerra to allow individuals to access the Health Insurance Marketplace outside the normal enrollment period. A need existed after the elimination of the continuous coverage requirement authorized by the Families First Coronavirus Response Act, the message explained.
Nine lawmakers co-signed the letter, including Reps. Kathy Castor, a Tampa Democrat and Maxwell Frost, an Orlando Democrat.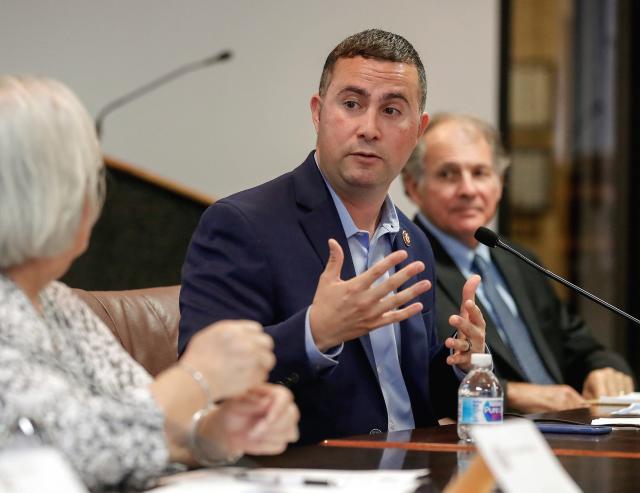 "We have concerns that those still eligible for Medicaid could lose coverage due to administrative barriers in place in their states, such as long wait times or multiple unnecessary paperwork requests," the letter reads. "We encourage the administration to put in place policies to mitigate these barriers."
The plea produced rapid results. The Centers for Medicare and Medicaid Services announced a special enrollment period from March 31 this year until July 31, 2024, for those affected by the change.
Merry maritime
Rep. Daniel Webster will take the reins on a subcommittee now that Republicans control the House. The Clermont Republican took over as Chair of the Subcommittee on Coast Guard and Maritime Transportation.
House Transportation and Infrastructure Committee Chair Sam Graves, a Missouri Republican, announced his subcommittee Chairs this week. "This is an effective team of returning leaders, as well as two new lead Republicans to bring fresh ideas and perspectives to the Committee's important work," he said.
Webster was one of those members with a new subcommittee gavel.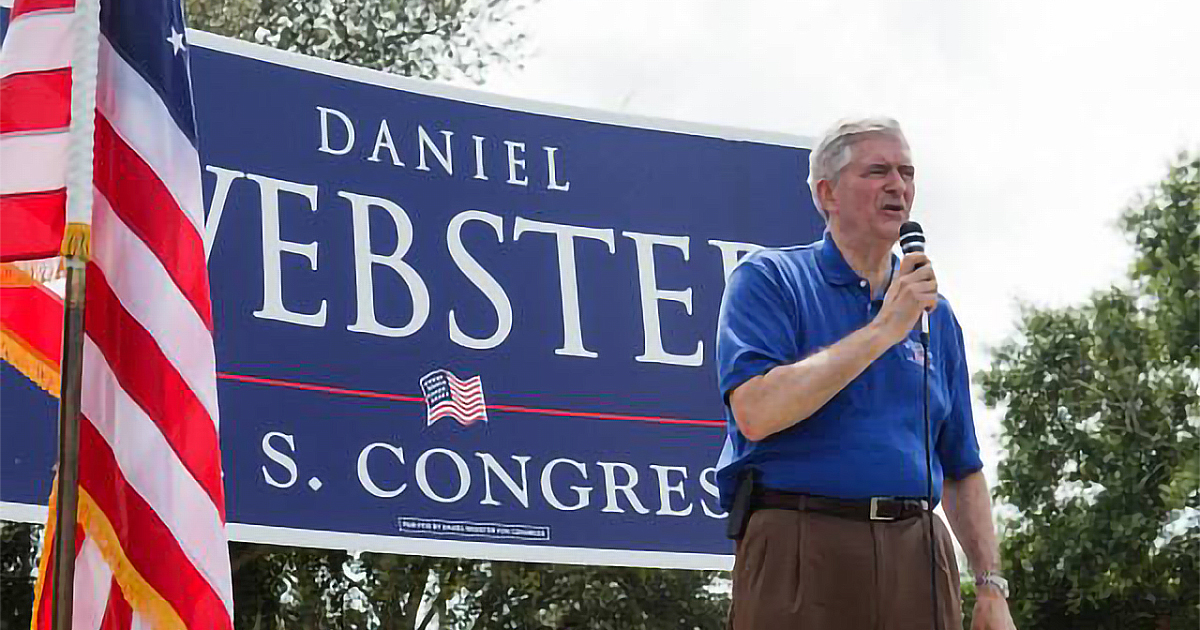 "I thank Chairman Graves for the opportunity to serve in this capacity. I am excited to continue applying my depth of experience, knowledge, and unique perspective as an engineer on behalf of hardworking Americans," Webster said.
"I am confident we can balance protecting U.S. waters, seas, access to fishing and energy exploration while ensuring our Coast Guard has the resources they need. I look forward to working with my colleagues to develop and pass legislation that saves taxpayer money, protects communities across the United States, boosts our resilience and strengthens our economy."
Chinese contest
Meanwhile, Rep. Gus Bilirakis now controls the agenda of the House Innovation, Data and Commerce Subcommittee.
The Palm Harbor Republican will hold a first meeting on Feb. 1 on keeping up with the Asian superpower, dubbing the hearing "Economic Danger Zone: How America Competes to Win the Future Versus China."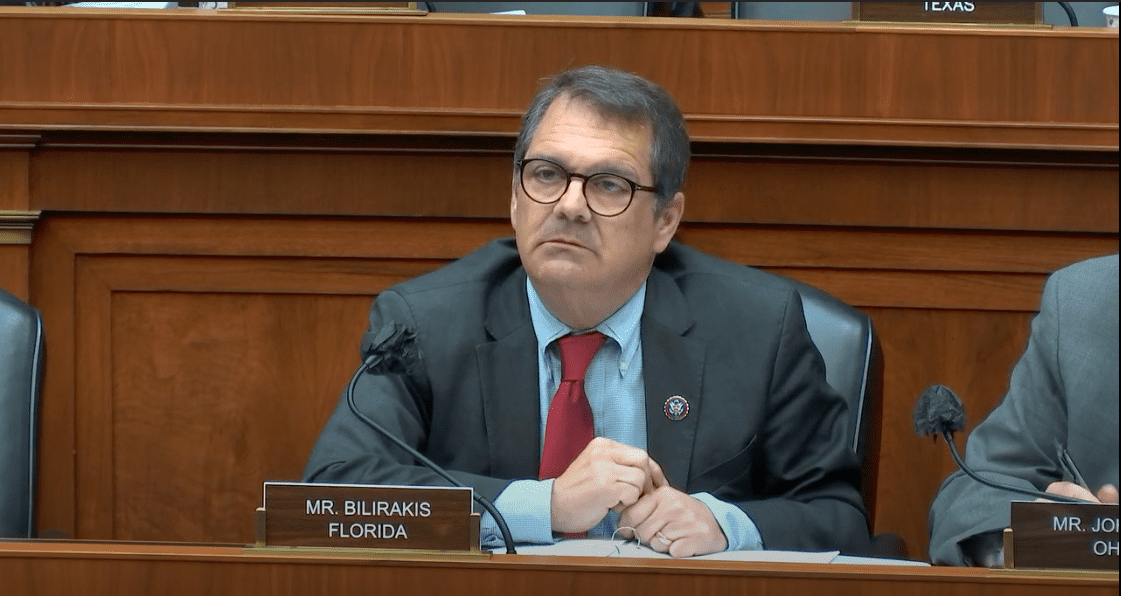 "China's vision of the future is not one that welcomes American values — freedom of speech, privacy, entrepreneurial enterprise, individual rights, or the rule of law," Bilirakis said. "The CCP spies on its citizens and asserts strict government control over businesses and the economy. America, on the other hand, embraces an open, free-market economy that encourages innovation and entrepreneurship. We look forward to convening this important first hearing of the Innovation, Data, and Commerce subcommittee to discuss how we can enhance America's global competitive edge and beat China."
Mr. Postman
Just a couple of days after Rep. Byron Donalds pressed the U.S. Postal Service on restoring mail service on Sanibel, Postmaster General Louis DeJoy announced the opening of a mobile facility for the island community.
"Most importantly, I am pleased to see the quick action taken by the United States Postal Service in Sanibel following our office's letter," Donalds wrote in a weekly update to constituents.
The Naples Republican had said the community had understood a loss of service after Hurricane Ian destroyed permanent facilities on the island. But many constituents need mail service more than ever, as they handle insurance paperwork and claims that are often sent by mail.
"As your Congressman, you have my commitment to work on your behalf and restore order and proper governance to The People's House," he said.
Traffic crash
The Co-Chairs for Florida's congressional delegation joined forces and filed legislation on sex trafficking, an issue with startling prominence in the Sunshine State.
Reps. Vern Buchanan, a Longboat Key Republican, and Debbie Wasserman Schultz, a Weston Democrat, filed the Human Trafficking and Exploitation Prevention Training Act, which would fund education efforts to instruct students and teachers to recognize practices.
The proposed legislation would budget $75 million to fund an education program over five years.
"Human trafficking is a form of modern-day slavery," Buchanan said. "As we close National Human Trafficking Prevention Month, we need to prioritize educating students and teachers about the horrors of this monstrous crime. This is critical to helping current victims and preventing future instances of trafficking, which is especially important in hot spots like Florida. I look forward to working with Congresswoman Wasserman Schultz to help spread awareness and protect our most vulnerable."
Florida had the third-highest number of any state for cases reported to the National Human Trafficking Hotline in 2021. Young people are especially at risk of being recruited into rings.
"Schools should be at the center of our strategy to protect young people from human trafficking," Wasserman Schultz said.
"In addition to identifying and providing critical services to at-risk youth, they play a crucial role in educating all of us, children and adults, on key warning signs so we are equipped to prevent abductions and abuse. Our education system is one of our greatest strengths, and we must take advantage by providing our schools with the resources to support children who might otherwise fall victim to trafficking."
Special guest
Rep. Greg Steube cannot attend the State of the Union address this year as he recovers from a 25-foot fall at his home.
But Steube is giving his ticket to a staffer from another office, one who may have saved his life.
"While I will still be in Sarasota recovering from my injuries, it is my privilege to share that Mr. Darrell Woodie will be attending next week's State of the Union as my official guest!" the Sarasota Republican tweeted.
Woodie works for Buchanan's district office as a field representative and does deliveries part-time. He was in Steube's neighborhood when the Congressman fell from a ladder while trimming branches at his home.
"Mr. Woodie called 911 after witnessing my accident and is the epitome of a good Samaritan!" Steube said.
While I will still be in Sarasota recovering from my injuries, it is my privilege to share that Mr. Darrell Woodie will be attending next week's State of the Union as my official guest!

Mr. Woodie called 911 after witnessing my accident and is the epitome of a Good Samaritan! pic.twitter.com/497EHapKlO

— Congressman Greg Steube (@RepGregSteube) January 30, 2023
On this day
Jan. 31, 1865 — "House passes 13th Amendment abolishing slavery" via History.com — When the Civil War began, President Abraham Lincoln's professed goal was the restoration of the Union. But early in the war, the Union began keeping escaped enslaved people rather than returning them. Slavery essentially ended wherever the Union army was victorious. In September 1862, Lincoln issued the Emancipation Proclamation, freeing all enslaved people in areas that were still in rebellion against the Union. This measure opened the issue of what to do about slavery in border states that had not seceded. The election of 1864 brought Lincoln back to the White House with significant Republican majorities in both houses, so the amendment was headed for passage.
Jan. 31, 1876 — "U.S. orders all Native Americans to move into reservations" via Famous Daily — The hope of creating reservations was to reduce clashes between white settlers and the Natives. At first, the tribes were given land they could use for agriculture, but eventually, even this diminished as white settlers set their eyes on the land that the Natives had received for reservations. For the most part, reservations are self-governing and neither local nor federal jurisdiction is enforced. This is why casinos have become a major source of revenue for reservations. There are over 300 reservations, but more than 500 tribes, meaning some don't have their own reservation, having to share the land with other tribes.
Happy birthday
Best wishes to Rep. Michael Waltz, who turns 49 today, Jan. 31.
___
Delegation is published by Peter Schorsch and compiled by Jacob Ogles, edited and assembled by Phil Ammann and Ryan Nicol.