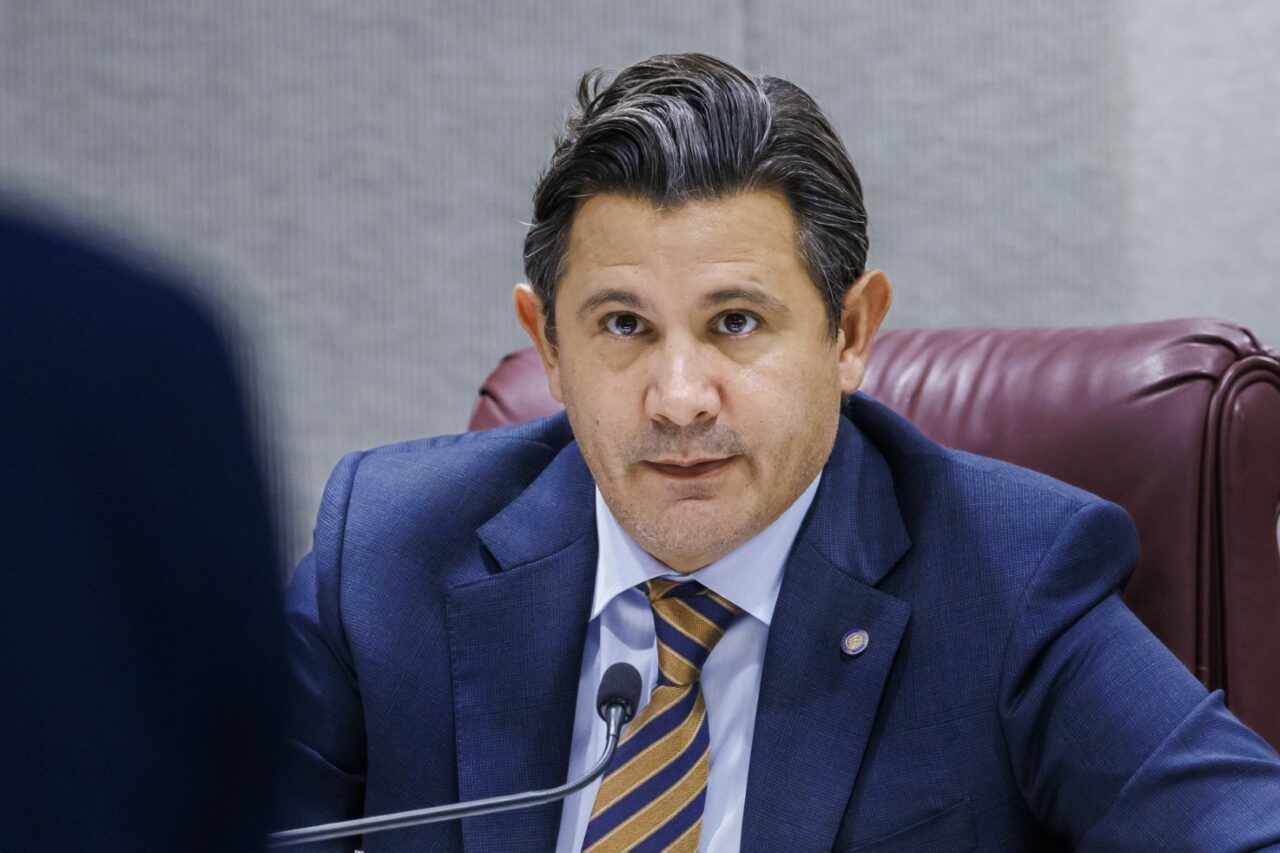 'We're going to have to concentrate on things that matter to everybody.'
With a Governor who's championing causes that have lit a national furor, Broward County Democratic lawmakers were urged to champion less showy causes.
A message that appeals across the aisle is the only way Democrats will be heard in Tallahassee, one of their leaders warned Tuesday.
Republicans currently hold a supermajority in the Legislature, which gives them the ability to cut the other party out of the discussion entirely. Sen. Jason Pizzo, vice chair of the delegation, urged his fellow lawmakers to focus on items that are not partisan.
The lawmakers were meeting with the Broward County Commission to prioritize their to-do list in advance of the March 7 opening of the legislative Session.
"None of this stuff that gets so loud has anything to do with really improving and helping people out of multigenerational poverty or (helping) entrepreneurs and recognizing the viability of neighborhoods," Pizzo said. "So, our caucus, under (Democratic) Leader (Lauren) Book, is primarily focused on the other stuff we can get done, that's not partisan."
He named road improvements, beach erosion, improving commercial districts among those items.
"I want to set the stage for how we're going to have to concentrate on things that matter to everybody, that are less controversial and probably less sexy for headlines, but certainly more of a greater utility to our families and constituents," Pizzo said.
Pizzo was not available to further discuss what he meant by "stuff that gets so loud." And his warning didn't stop his fellow delegates from naming priorities that appeal primarily to Democrats: Gun control, making anti-transgender violence a hate crime, and Gov. Ron DeSantis' crusade against the College Board's African American studies.
Sen. Tina Polsky, who represents parts of Broward and Palm Beach counties, said that she felt the need to address "the huge elephant in the state" that hadn't been talked about before her turn to speak: permitless carry.
"Yesterday was a rough day," Polsky said, recalling the rollout of the permitless carry legislation (HB 543). She vowed to "fight as hard as I can."
"It's truly sickening that this is the direction our state is headed in," Polsky said.
Rep. Daryl Campbell, who represents central Broward County, urged the County Commission to brainstorm how to fight back against the administration's war on history. DeSantis' announcement that the College Board's African American studies would not be taught in Florida high schools ignited a media firestorm earlier this month.
"What this is doing is telling students who look like me that their history doesn't matter," Campbell said. "I'm asking that the (County) Commission help to continue to be an active voice in figuring out ways to fight back on these issues."