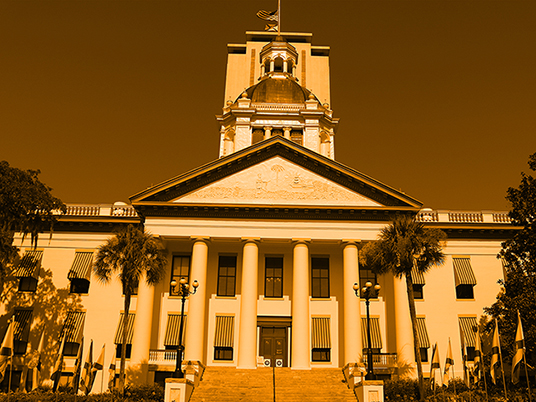 Good morning. 'Sunburn' has been waiting for you.
Good Wednesday morning.
Veteran campaign strategist and legislative staffer Avery Lopez is joining lobbying firm The Southern Group.
"Miami Dade County is one of the hottest political markets in the country and Avery has distinguished himself there as a trusted operative who knows how to deliver," shared Southern Group Founder and Chairman Paul Bradshaw.
Lopez began his career in South Florida, where he worked on political campaigns, ranging from the municipal level up to President. He has overseen all facets of campaign operation, from grassroots and volunteer organization to logistics, polling, messaging and fundraising.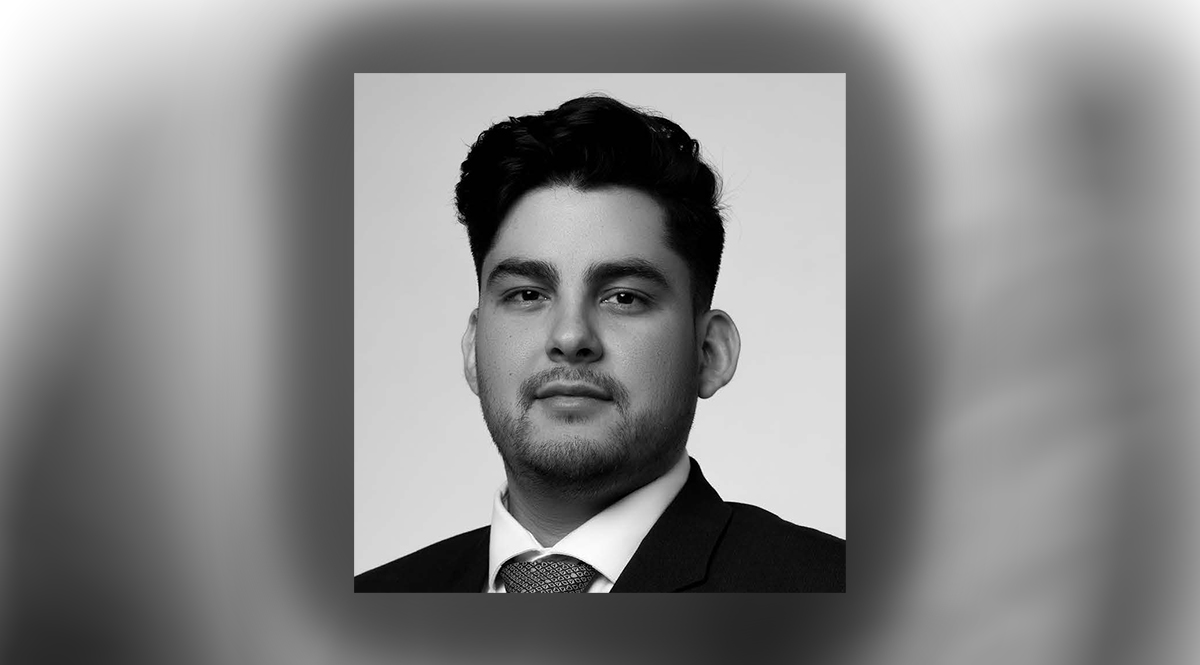 In the 2022 election cycle, Lopez helped orchestrate the successful campaign of Rep. Demi Busatta Cabrera and was instrumental in helping newly elected Miami-Dade County Commissioner Kevin Marino Cabrera and Miami-Dade County Vice Chairman Anthony Rodriguez secure their wins.
Off the campaign trail, Lopez has also served in multiple capacities in state and local government. Since 2019, he has served as Legislative Assistant to House Speaker-designate Daniel Perez. Throughout his tenure in the state House, Lopez cultivated strong relationships with staff and legislative members among both chambers and across both parties.
"Having had the pleasure of working with Avery, I know his unparalleled work ethic will serve him well in his role. He always finds a way to get the job done, no matter the task before him. Avery is an asset to every team he's on and I look forward to seeing him excel professionally," said Busatta Cabrera.
At The Southern Group, Lopez will continue to focus on issues impacting Florida by tackling statewide policy and appropriations issues in Tallahassee as well as assisting clients in navigating county procurement and policy issues.
—
Lindsay Killen is joining The James Madison Institute as its new Vice President of National Strategy and Director of the Durden Center for the Advancement of Liberty.
In her new role, Killen will lead JMI's efforts to connect and engage with partner organizations around the country to advance the organization's "Blueprint: Florida" effort, which seeks to export Florida policies to other states. She will also expand JMI's relationships with key congressional delegation members and committees to promote the principles of federalism.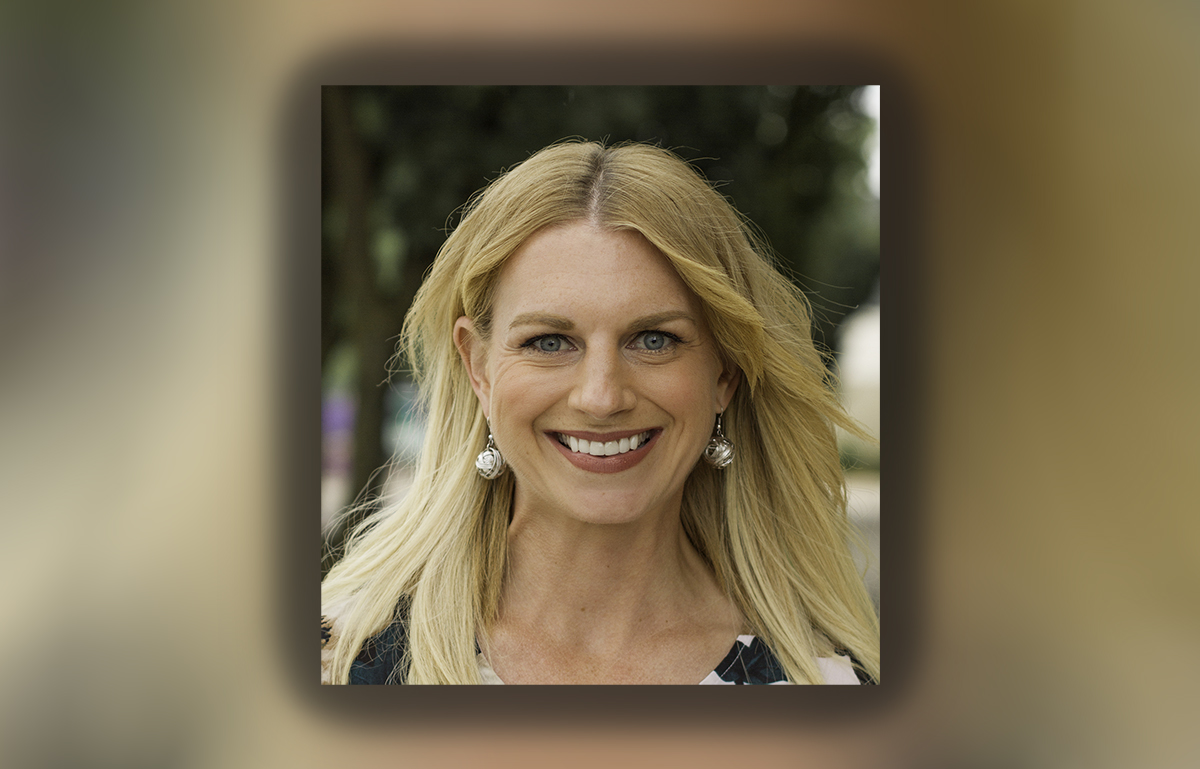 Killen brings experience in federal and state-level policy engagement, serving most recently as Vice President for Strategy and Communications at the Mackinac Center for Public Policy and Director of Policy at the Beacon Center of Tennessee. She continues to serve as senior fellow for the Beacon Center, policy fellow for the Heartland Institute, and national strategic adviser for the Mackinac Center's Workers for Opportunity initiative.
"Lindsay has the perfect background for our new initiative — with time spent on Capitol Hill and with other think tanks like the Beacon Center in Tennessee and the Mackinac Center in Michigan, among others. She's an expert in a number of relevant policy areas, and we can't be more thrilled to welcome her and her family to JMI," said JMI Senior Vice President Sal Nuzzo.
JMI President and CEO Dr. Bob McClure added, "The Sunshine State has become the most important place in the country when it comes to policy and politics. There is a reason Florida is referenced on the nightly news and in national media on a regular basis. The entire country is watching us. Our Blueprint: Florida initiative will export Florida's successes to the rest of the country as we seek to reclaim the principles that have made this nation the freest, most prosperous on earth. We are thrilled to have Lindsay in this new and exciting role."
— SITUATIONAL AWARENESS —
—@JonathanVSwan: In a sign of how toxic the conversation about the coronavirus vaccines has become within the GOP, Mr. Trump's allies are building a file of "opposition research" on Mr. DeSantis that consists of videos of him praising the vaccine in its early days.
Tweet, tweet:
👀 Governor DeSantis will NOT allow legacy media euphemisms to go unchallenged:

"What do you mean by 'gender based care'? You mean sex-change operations? … I don't think we use that term. You used it, so I'm asking you to define it. Do you include puberty blockers?" pic.twitter.com/Uwzi9jcAGS

— DeSantis War Room 🐊 (@DeSantisWarRoom) January 31, 2023
—@Jason_Garcia: Team DeSantis just did to New College what it tried and failed to do to the Greater Orlando Aviation Authority in 2019. This is about controlling money and contracts more than it is about setting education policy.
—@MonitoringBias: What DeSantis wants to "erase" is the ludicrous and power-grabbing fantasy being taught in high school African-American history classes that the fundamental organizing principle in America — from its founding until today — is the subjugation and oppression of black people.
—@CharlesLGriggs: It's gonna be a helluva Black History Month here in Florida.
Tweet, tweet:
Florida becoming a fundraising tool for dems in other states https://t.co/WI06TQsZ5A

— Matt Dixon (@Mdixon55) January 31, 2023
—@MarcACaputo: I'm leaving NBC News and looking forward to the next chapter of my reporting. I'll keep y'all posted I really will miss some wonderful colleagues and the scoops I scooped with them, this being the last under the Peacock banner
Tweet, tweet:
From Jacksonville to the cover of MLB The Show 23! pic.twitter.com/dh50HGm2Oq

— Jacksonville Jumbo Shrimp (@JaxShrimp) January 31, 2023
— DAYS UNTIL —
2023 State of the Union speech — 6; 'Ant-Man and the Wasp: Quantumania' premieres — 16; 2023 Florida Chamber Legislative Fly-In — 20; 'Snowfall' final season premieres on FX — 21; city of Tampa Municipal Election early voting begins — 26; DeSantis' 'The Courage to Be Free: Florida's Blueprint for America's Revival' released — 27; 'The Mandalorian' returns — 28; 'Creed III' premieres — 30; The Oscars — 31; Tampa Municipal Election — 34; 2023 Legislative Session convenes — 34; Florida TaxWatch's State of the Taxpayer Dinner — 35; World Baseball Classic finals begin in Miami — 46; Annual Red Dog Blue fundraiser — 48; 'John Wick: Chapter 4′ premieres — 51; 'Succession' Season 4 begins — 53; Tron Lightcycle/Run debuts in Walt Disney World — 62; 'Air' starring Ben Affleck and Matt Damon premieres — 63; Taylor Swift 'Eras' Tour in Tampa — 73; final performance of 'Phantom of the Opera' on Broadway — 74; American Association of Political Consultants Pollies '23 conference begins — 76; 2023 Session Sine Die — 93; 'Guardians of the Galaxy Vol. 3' premieres — 93; Florida Chamber 2023 Leadership Conference on Safety, Health & Sustainability — 97; Florida TaxWatch's Spring Meeting — 105; 'Fast X' premieres — 106; Florida Chamber 2023 Florida Prosperity & Economic Opportunity Solution Summit — 114; 'Spider-Man: Across the Spider-Verse' premieres — 121; Florida Chamber 2023 Florida Learners to Earners Workforce Solution Summit — 146; 'Indiana Jones and the Dial of Destiny' premieres — 149; 'Mission Impossible: Dead Reckoning — Part One' premieres — 163; Florida Chamber 37th Annual Environmental Permitting Summer School — 167; Christopher Nolan's 'Oppenheimer' premieres — 170; 'Captain Marvel 2′ premieres — 177; 2023 Florida Chamber Annual Meeting & Future of Florida Forum — 264; 'Dune: Part Two' premieres — 276; 'Spider-Man: Across the Spider-Verse' Part 2 premieres — 423; 'Kingdom of the Planet of the Apes' premieres — 478; Opening Ceremony of the 2024 Olympic Games — 541; 'Thunderbolts' premieres — 541; 'Blade' reboot premieres — 583; 'Deadpool 3' premieres — 646; 'Fantastic Four' reboot premieres — 724; 'Avengers: The Kang Dynasty' premieres — 821. 'Avengers: Secret Wars' premieres — 1,010.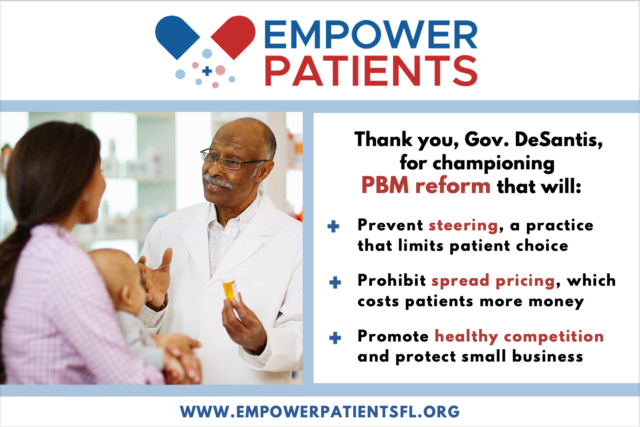 — TOP STORY —
As if the political world hadn't already focused on New College of Florida, trustees Tuesday voted to bring familiar faces to campus.
A controversial slate of newly appointed trustees at its first meeting voted Tuesday to fire New College President Patricia Okker. The move comes less than two years into her tenure. But moreover, trustees voted to pick former Education Commissioner and House Speaker Richard Corcoran to come on as Interim President in March. In the meantime, New College administrator Bradley Theissen will run things.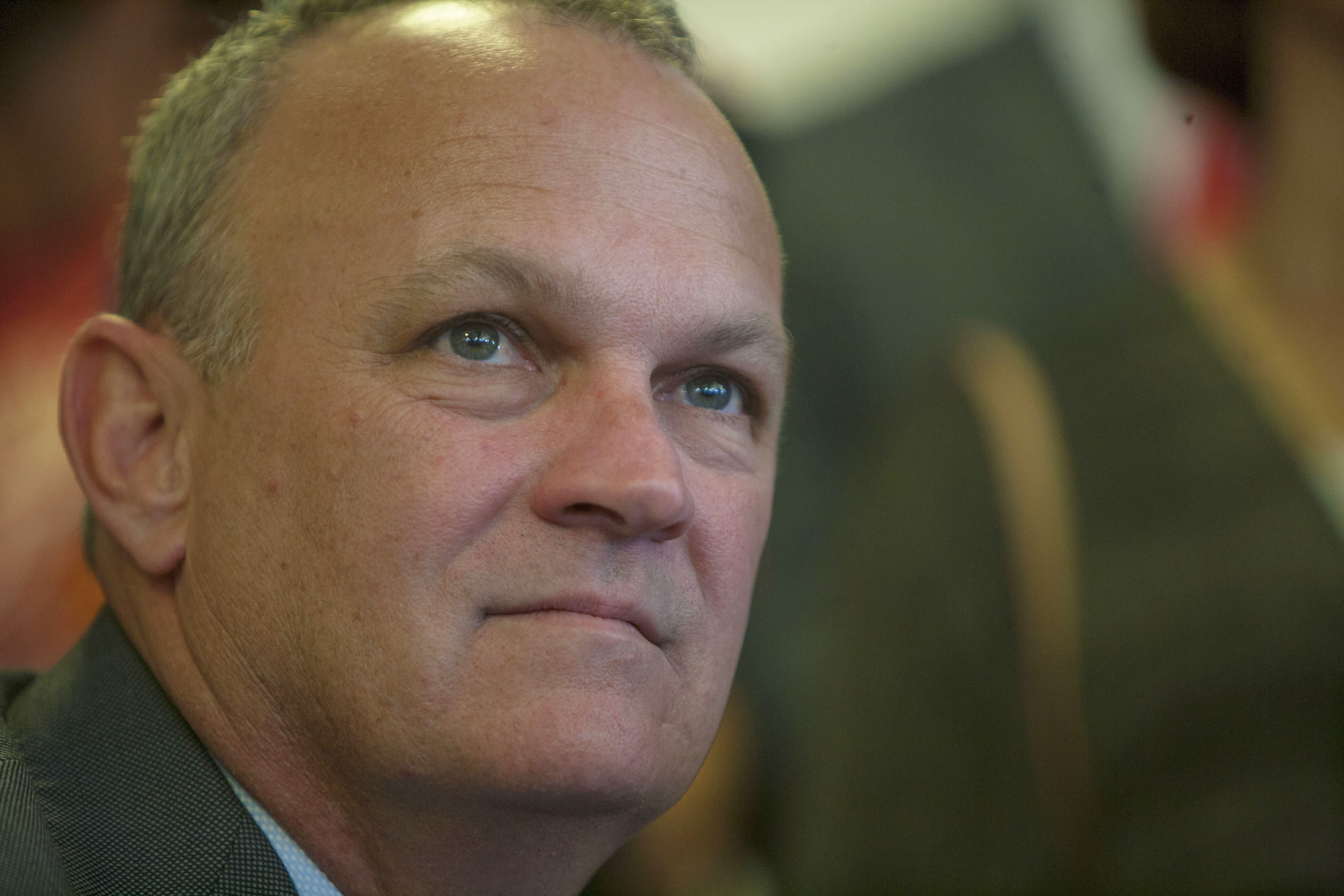 And just to top it off, former Senate President Bill Galvano, a Bradenton attorney, will be approached about becoming legal counsel for the Sarasota university, per trustee direction.
Okker's termination came after hours of contentious discussion, including dozens of members of the public, faculty and student body coming to the mic in defense of the embattled college President.
Okker left the meeting after voicing anger at a "hostile takeover" of the school. While acknowledging challenges in enrollment and retention, she rejected arguments the school fosters a radical ideology.
"Great change is necessary at this college, great change on both some academics and the whole lot on facilities and some other issues," she said. "I'm not opposed to thinking about change. But our students are not indoctrinated here at New College."
Angry commentary didn't assuage concerns of new trustees. Matt Bauerlein, an Emory University professor appointed to the board by Gov. Ron DeSantis, decried many in the audience.
"The campus needs a deep culture change," he said. "You sat up here, you've called us racist, sexists, bigots, outsiders."
New trustee Chris Rufo took many hits for his national campaign against critical race theory. He notably also pushed a board measure that the school re-evaluate the need for an Office of Outreach and Inclusive Excellence. He said employees there should be laid off because the department advances diversity, equity and inclusion principles.
DeSantis said earlier in the day he wants those motivations out of Florida higher education.
Tweet, tweet:
Powerful words from (now former) @NewCollegeofFL President Patricia Okker at the first Board of Trustees meeting with the new slate of DeSantis-appointed members. https://t.co/MRg9l4dxQq pic.twitter.com/J3ivHUXeop

— Kathryn Varn (@kathrynvarn) February 1, 2023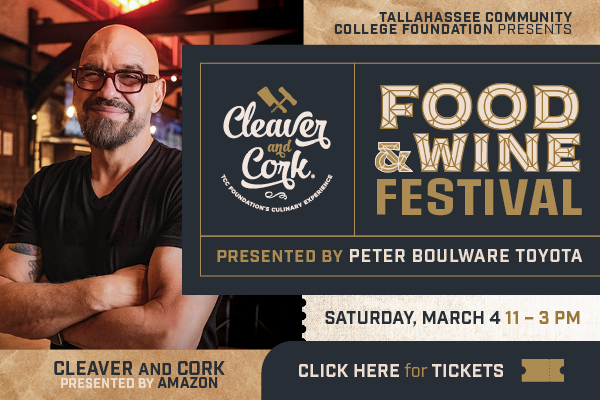 — DESANTISY LAND —
"DeSantis snaps back at Trump: I got re-elected" via Gary Fineout of POLITICO Pro — "I roll out of bed, I have people attacking me from all angles, it's been happening for many, many years," DeSantis said during a press conference in Bradenton where he was asked about Trump's recent digs at him. DeSantis has made similar remarks in the past, but his Tuesday comments show he's willing to engage and defend against a rising stream of attacks from his one-time ally who boosted him to the governor's mansion back in 2018.
"DeSantis takes direct aim at Trump's achilles' heel: Electability" via Philip Bump of The Washington Post — On Tuesday, DeSantis responded forcefully and effectively. "When you're an elected executive, you have to make all kinds of decisions," he said. "You've got to steer that ship. And the good thing is, is that the people are able to render a judgment on that, whether they reelect you or not. And I'm happy to say, you know, in my case, not only did we win reelection, we won with the highest percentage of the vote that any Republican governor candidate has in the history of the state of Florida." He went on to add that a "verdict has been rendered by the people of the state of Florida." That "in my case" is particularly sharp, obviously contrasting his victory in 2022 with Trump's loss in 2020.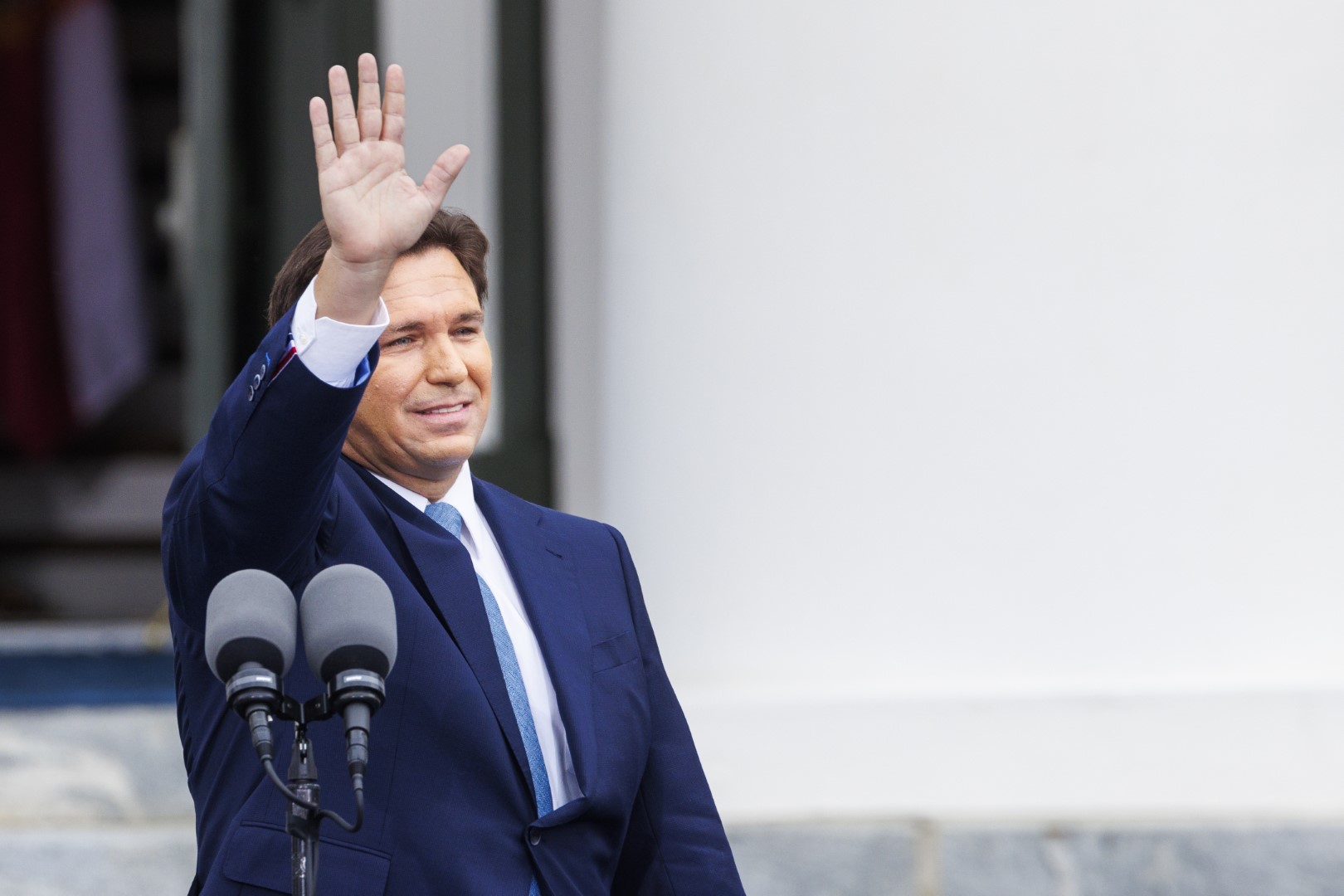 "DeSantis moves to cut diversity initiatives, curtail tenure on campuses" via Annie Martin of the Orlando Sentinel — DeSantis is pushing to cut diversity, equity and inclusion initiatives and curtail faculty tenure on state university campuses, an extension of his campaign against what he describes as a "far-left" agenda in higher education. DeSantis said during a press conference Tuesday morning at State College of Florida's Manatee-Sarasota campus that the state will halt funding to diversity, equity and inclusion programs and "CRT bureaucracies," leaving them to "wither on the vine." DeSantis also said Tuesday he wants to give university presidents and trustees the power to review tenured faculty members "at any time."
— "Democrat politician agrees with DeSantis, calls rejected AP course 'trash'" via Zac Howard of The Florida Standard 
"DeSantis wants $10M in recurring funding for New College transformation" via Zac Anderson of the Sarasota Herald-Tribune — Gov. DeSantis blasted New College of Florida on the cusp of a big board of trustees meeting, saying the school has been too focused on racial and "gender ideology" and will be reformed by a new board he put in place, which is getting big money to recruit new faculty. DeSantis announced during an event in Bradenton that he wants $15 million "immediately" for faculty recruitment and scholarships at New College, with $10 million of that being recurring funds every year. The announcement indicates the Governor is prepared to put significant funding behind his transformation of New College, which began earlier this month when he appointed six new board members.
"DeSantis demands congressional probe on OANN, Newsmax being dropped" via A.G. Gancarski of Florida Politics — DeSantis wants a legislative probe on recent decisions by cable carriers to remove One America News Network and Newsmax from their programming lineups. DeSantis suggested that the House, currently under Republican control, would be the best venue for that urgent inquiry into potential "intellectual discrimination." DeSantis' counsel comes after 41 GOP members of the U.S. House called for hearings. DeSantis also contended Tuesday that the right-wing channels were dropped even while ratings losers were retained, solely for ideological reasons, which he decried.
"Teachers are emptying classroom libraries to avoid going to jail" via Claire Woodcock of Vice — School teachers in Florida have begun removing entire shelves of books from their classrooms after a new policy said they could be charged with felonies for exposing students to books that are considered "pruriant" or "offensive." Earlier this month, teachers in Manatee County, Florida were sent directives from the school district to "remove or cover all classroom libraries until all materials can be reviewed" in order to comply with a new rule voted on by the Florida Department of Education. "By 10 a.m. Monday morning, my library has been covered and made inaccessible to students as per the document," one teacher said.
"Governor 'anticipates' special session on Disney's Reedy Creek next week" via Jeffrey Schweers of the Orlando Sentinel — DeSantis is expecting a special session next week to consider the proposed state takeover of Disney World's Reedy Creek Improvement District. Bryan Griffin, DeSantis's press secretary, confirmed that "the governor's office anticipates a special session next week on Reedy Creek and other items," but he would not disclose what those other items would be. A public notice on Osceola County's website in early January announced the Legislature would take up legislation "increasing state oversight, accountability, and transparency" of the district. The Legislature and DeSantis dissolved Reedy Creek last year amid Disney's dispute with the governor over what critics call the "don't say gay" bill.
"Bills would allow death penalty if eight of 12 jurors agree" via Mike Wright of Florida Politics — Juries would no longer need to be unified in order to recommend the death penalty under legislation filed a week after DeSantis suggested changes to state law. The legislation (SB 450/HB 555) lowers the threshold needed to recommended death sentence from all 12 jurors to just eight. Calls for change in death penalty cases have risen since a jury sentenced the Parkland shooter to life in prison for the Valentine's Day 2018 shooting deaths of 17 people at Marjory Stoneman Douglas High School in Parkland. SB 450 sponsor Sen. Blaise Ingoglia said one to three holdouts shouldn't be enough for a mass murderer to escape the death penalty.
"Carolina Amesty files bill to ban TikTok on government devices" via Steven Lemongello of the Orlando Sentinel — After the federal government took a similar step, a Florida House Republican from Windermere wants to ban users of government-issued cell phones and other devices from downloading the TikTok social-media app. Rep. Amesty, elected to her first term in November, filed the bill Tuesday in advance of the Florida Legislative Session, which begins on March 7. The bill (HB 563) would apply to devices issued by state, local and regional government agencies. It would affect not only TikTok but any "successor" app developed or provided by the Chinese company ByteDance Limited. TikTok has drawn scrutiny because of its Chinese ownership and concerns that data could be shared with China's communist government.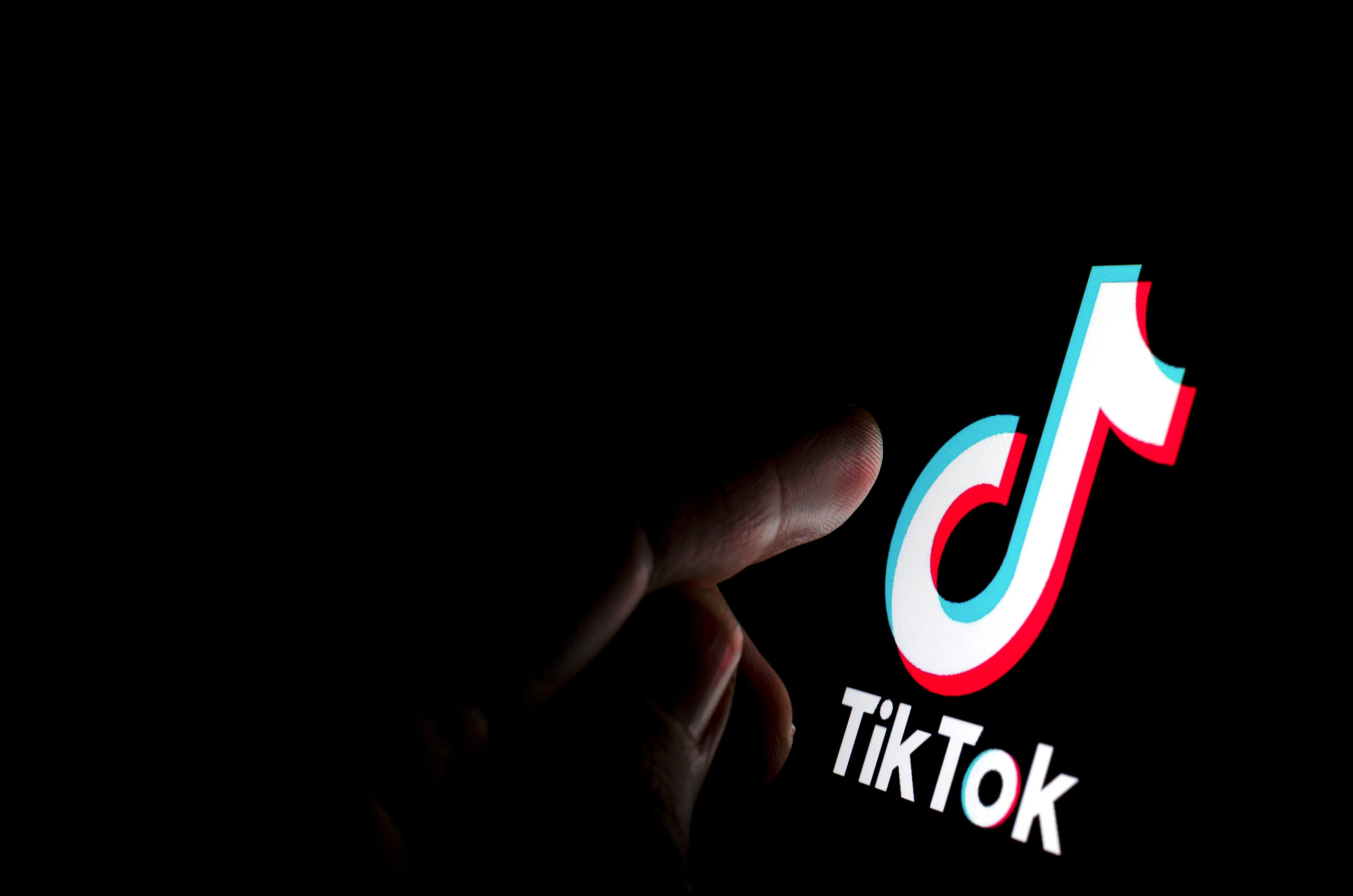 "State lawmakers order audit of Winter Springs over water treatment, sewage spills, public records" vai Martin E. Comas of the Orlando Sentinel — At the urging of state Sen. Jason Brodeur, Florida lawmakers ordered an audit of Winter Springs after residents have long raised concerns about the operation of the city's water and wastewater systems, a massive sewage spill into a neighborhood pond and allegations of public documents being withheld. But recently elected Mayor Kevin McCann called the allegations a political witch hunt and blasted members of the state Legislature's Joint Legislative Auditing Committee for not alerting city leaders of the probe.
"Broward County leaders laud Republican-backed housing bill — to a point" via Anne Geggis of Florida Politics — Housing was at the top of the list of priorities discussed at a pre-Session huddle between Broward County Commission members and the county's legislative delegation on Tuesday. High praise was heaped on Republican Senate President Kathleen Passidomo's housing legislation (SB 102) that is heavy on incentives for landlords, developers and local governments to build or refurbish so a roof overhead does not break the budget. "What the bill has is a great start," said County Vice Mayor Nan Rich. In addition to new money and incentives, Passidomo's housing bill now under consideration prohibits rent control, and that's not what voters want, Rich said.
"From TPD training facility to teacher pay: Packed crowd shares wish list to Leon lawmakers" via James Call of the Tallahassee Democrat — Leon County residents filled every seat, lined the walls, and crowded the entryways into the Commission Chambers when their legislative delegation called a meeting to set priorities for the legislative session that begins in March. "There is a fire code violation here," said the Florida Professional Firefighters' Mike Bellamy, when he introduced himself to talk with Sen. Corey Simon and Representatives Allison Tant and Gallop Franklin.  While Bellamy talked to lawmakers about retirement and health benefits for first responders, sheriff's deputies quietly nudged openings among observers in the chambers' three doorways. The chamber seats 117 and at least another 30 lined its circular walls and the hallway leading to its doors.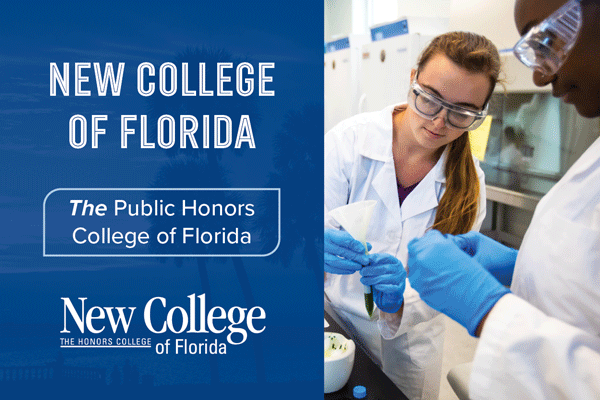 — MORE LEGISLATIVE —
Happening tonight: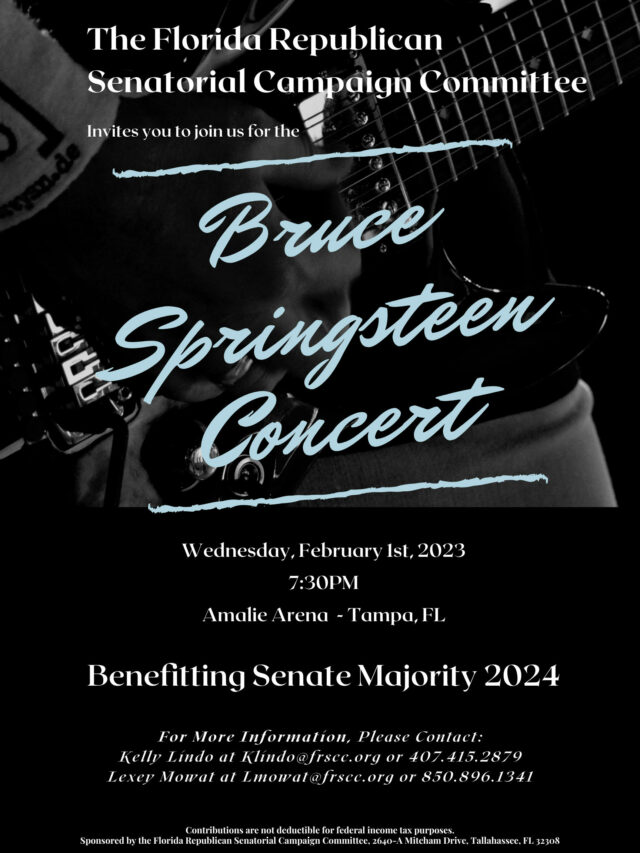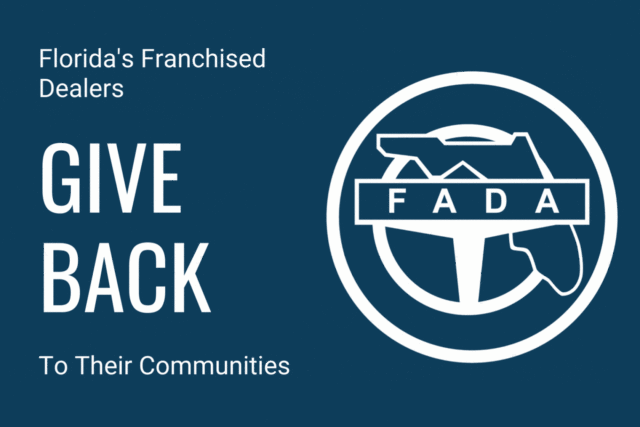 — STATEWIDE —
"Endorsements for Annette Taddeo's bid to lead Florida Democrats continue pouring in" via Jesse Scheckner of Florida Politics — Taddeo's campaign for Chair of the Florida Democratic Party is gaining endorsements so rapidly that this report may need an update by the time you finish reading it. On Tuesday, Taddeo added two more backers to a growing list of supporters: U.S. Rep. Darren Soto and Sen. Shevrin Jones. One day before, Rep. Michele Rayner-Goolsby threw her support behind Taddeo. They join nine state Senators, two state Representatives, a Democratic National Committee member and a throng of Gen Z activists who want Taddeo to take the party's reigns in Florida.
"Tim Cerio to replace Barry Gilway as Citizens Property Insurance CEO" via Gray Rohrer of Florida Politics — Cerio, General Counsel for Citizens Property Insurance, is set to take the helm at the state-run company after its board voted unanimously for him to replace outgoing President and CEO Gilway on a permanent basis. Chairman Carlos Beruff said it was best to eschew a formal search process to select a replacement because a smooth transition is needed following the series of changes lawmakers passed in the December Special Session. "The timing is very critical for us," Beruff said. "I think Tim can keep the message true and not let it get improperly implemented."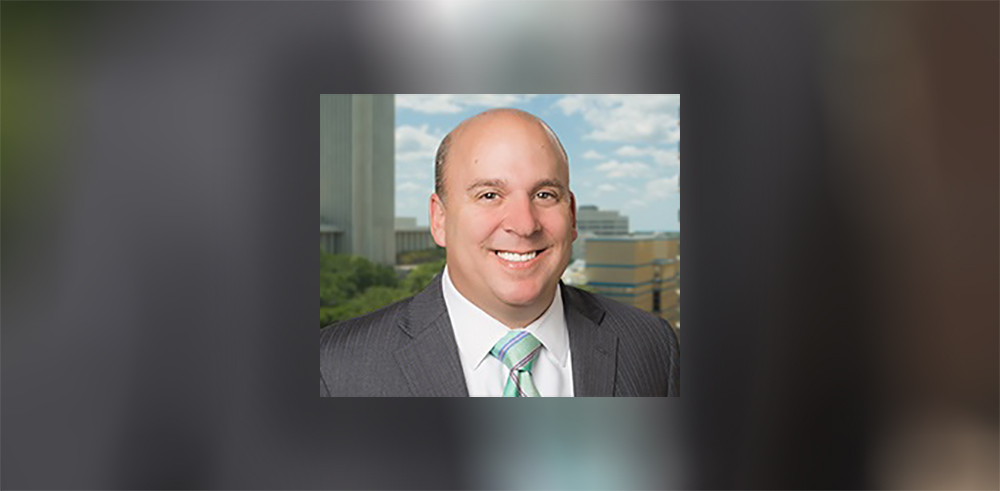 "Before vote to ban trans youth health care, Florida doctor board skewed comment toward allies" via Kathryn Varn of the USA TODAY Network-Florida — The Board of Medicine meeting devolved into chaos. The emotional, deeply personal issue drew more than 100 people to an Orlando hotel to address the panel of Governor-appointed physicians. More than three-quarters of those participants opposed the ban, according to the board's public comment records, several of them parents of trans children, or children and adults who themselves are transgender. But when it came time for public comment, they watched as, one after another, a much smaller group of people, many from out of state and, in one case, out of the country, were given a platform to speak in support of the action the Board of Medicine eventually took to ban gender-affirming care for trans youth.
"Report: Florida's home sale rate is fourth nationwide" via Jesse Scheckner of Florida Politics — Home prices in Florida may be among the steepest in the nation, but that hasn't stopped buyers from scooping them up. The Sunshine State had the fourth highest home sale rate per capita among all U.S. states last month. Houses in Florida sold at an average of $405,000 and a rate of nearly 74 properties for every 100,000 residents. In terms of total properties sold, Florida led the top of the pack with 16,454 homes sold, but its large population, more than 22.3 million, weighed its rating down.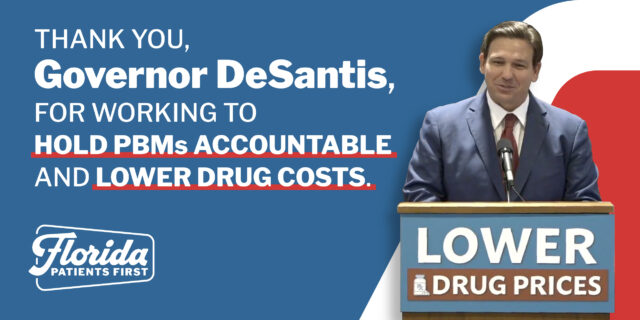 — D.C. MATTERS —
"U.S. plans to end public health emergency for COVID-19 in May" via Sharon LaFraniere and Noah Weiland of The New York Times — The Biden administration plans to let the coronavirus public health emergency expire in May, a sign that federal officials believe the pandemic has moved into a new, less dire phase. The move carries both symbolic weight and real-world consequences. Millions of Americans have received free COVID-19 tests, treatments and vaccines during the pandemic, and not all of that will continue to be free once the emergency is over. The White House wants to keep the emergency in place for several more months so hospitals, health care providers and health officials can prepare for a host of changes when it ends, officials said.
"FBI searched Joe Biden's former think-tank office in November" via Sadie Gurman and Aruna Viswanatha of The Wall Street Journal — The FBI searched Biden's former office at a Washington think tank for classified documents in November, shortly after his aides earlier that month found such material and surrendered it to the National Archives. The search came after Biden's lawyers agreed to let agents search his former office at the Penn Biden Center for Diplomacy and Global Engagement, where aides on Nov. 2. discovered roughly a dozen documents marked classified. It couldn't be determined whether investigators found any additional items in the search.
"Michael Waltz request Pentagon review of JROTC programs for ties to Chinese Communist Party" via Peter Schorsch of Florida Politics — U.S. Rep. Waltz sent a letter to U.S. Secretary of Defense Lloyd Austin requesting the Department of Defense survey all Army, Navy and Air Force JROTC programs at private schools nationwide, probing whether the schools are owned by a subsidiary of a foreign company and, if so, the name of the foreign company subsidiary. The letter comes from reports of U.S. private schools being owned by Chinese subsidiaries with links to the Chinese Communist Party.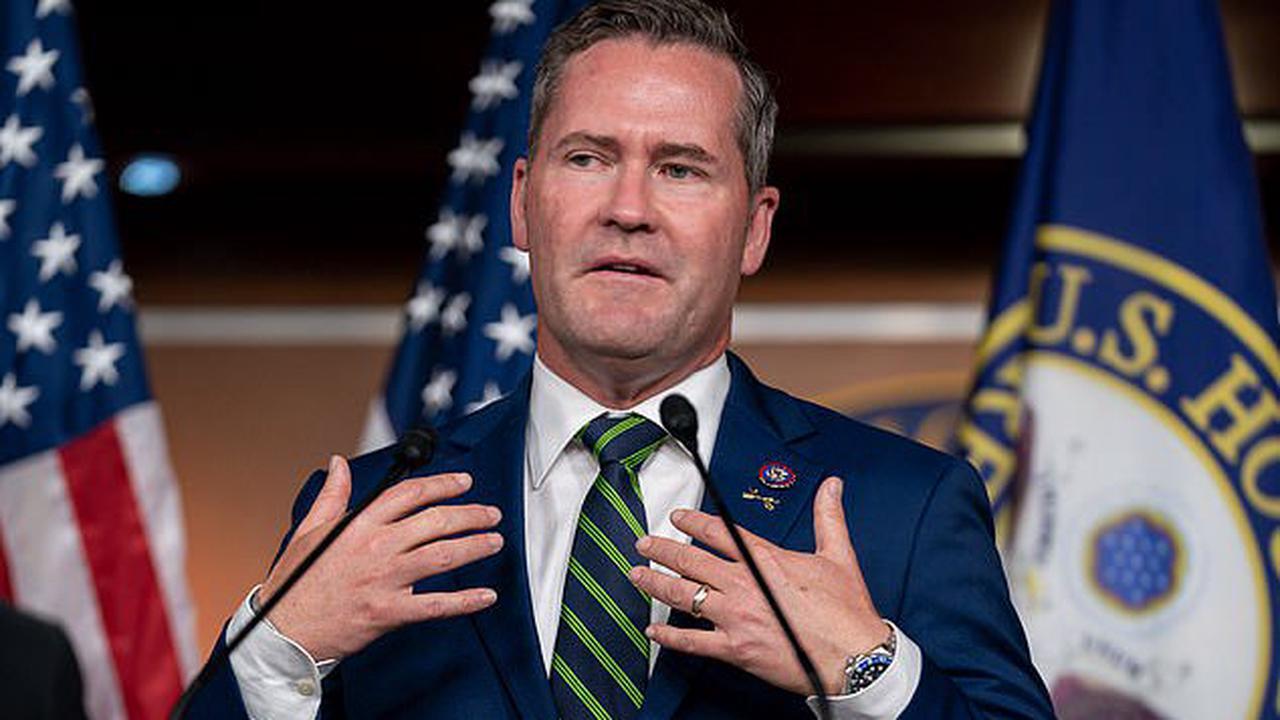 "Migrants grapple with government app to make asylum appointments" via Suzanne Monyak of Roll Call — For many migrants seeking to make their asylum claim without crossing the border unlawfully, by the time they reach the screen to grab a coveted appointment slot, none were available. U.S. Customs and Border Protection expanded the capability of its CBP One app earlier this month to allow migrants to make direct appointments to request protection at a port of entry. But providers along the border say the app disadvantages the most vulnerable asylum-seekers who may not have access to a smartphone or consistent WiFi, or the tech savvy to navigate the platform. They described constant glitches, limited foreign language options, and a lack of transparency about how many appointments will be available each day.
"Black Americans are much more likely to face tax audits, study finds" via Jim Tankersley of The New York Times — Black taxpayers are at least three times as likely to be audited by the Internal Revenue Service as other taxpayers, even after accounting for the differences in the types of returns each group is most likely to file. The findings do not suggest bias from individual tax enforcement agents, who do not know the race of the people they are auditing. They also do not suggest any valid reason for the IRS to target Black Americans at such high rates; there is no evidence that group engages in more tax evasion than others. Instead, the findings document discrimination in the computer algorithms the agency uses to determine who is selected for an audit.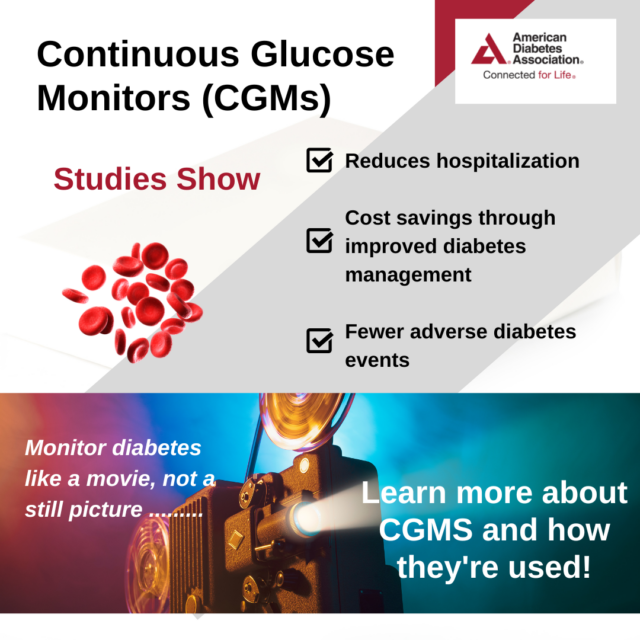 — EPILOGUE TRUMP —
"Trump in even more legal hot water after lying to judge" via Jose Pagliery of The Daily Beast —Trump appears to have lied in sworn court records, opening him up to severe sanctions by a New York judge who has already lost his patience and threatened to punish him before. Trump claimed he wasn't the President of the Trump Organization during his four years at the White House, despite previously testifying that he was an "inactive President." And he claimed that he didn't have a financial stake in a partnership with the real estate company Vornado, even though he previously testified that he did. On Tuesday, the New York Attorney General's Office asked Justice Arthur Engoron to intervene quickly to ensure that the former president still faces a trial later this year that could bankrupt his company.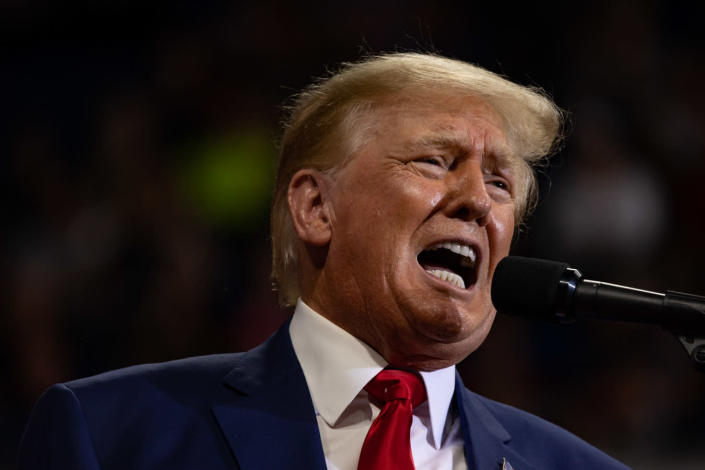 "A conservative judge helped stop Trump on Jan. 6. He wants to finish the job." via Manuel Roig-Franzia of The Washington Post — Mike Pence, in his final days as Vice President, would seek out Michael Luttig'slegal advice on the night of Jan. 4, 2021, as Trump pressured him to help overturn the results of the 2020 election. But Pence and his allies would need more from Luttig than his private counsel. What began as a late-night phone call has turned into the quest of a lifetime for Luttig, the pinnacle of a long and storied career, highlighted last summer by his stirring appearance before the congressional panel investigating the Jan. 6 uprising at the U.S. Capitol and by the committee's final report released in late December, which mentions his name more than 25 times.
"Trump vows to 'stop' gender-affirming care for minors if re-elected President" via Alex Seitz-Wald and Jo Yurcaba of NBC News — Trump vowed in a video released Tuesday that, if re-elected, he would punish doctors who provide gender-affirming care to minors and push schools to "promote positive education about the nuclear family" and "the roles of mothers and fathers" as part of a wide-ranging set of policies to use federal power to target transgender people. In the straight-to-camera video posted on his Truth Social platform, Trump said he would task several federal agencies to police and ultimately "stop" gender-affirming care for minors, which he equated to "child abuse" and "child sexual mutilation." He said he would also prohibit any federal agency from doing work to "promote the concept of sex and gender transition at any age," not just for minors.
— "Trump big money machine prepares for battle with DeSantis, other rivals" via Alex Isenstadt of POLITICO
"Trump revamps his fundraising operation after struggling to raise money for 2024" via Jonathan Allen and Marc Caputo of NBC News — Trump, who has been the GOP's most prolific fundraiser in recent years, pulled in about $9.5 million over the final six weeks of last year through his campaign and a joint fundraising committee, according to a person familiar with his haul. The numbers were shared with NBC News in advance of Trump's filing of the first campaign finance totals of his third bid for the presidency Tuesday. Trump's decision to launch in the shadow of a tough Midterm Election for the GOP, donor fatigue and his soon-to-end absence from the social media giant Facebook all contributed to the cash crunch, Republican operatives said. In a sign that Trump understands he'll need to raise more money faster for what promises to be a competitive GOP primary campaign.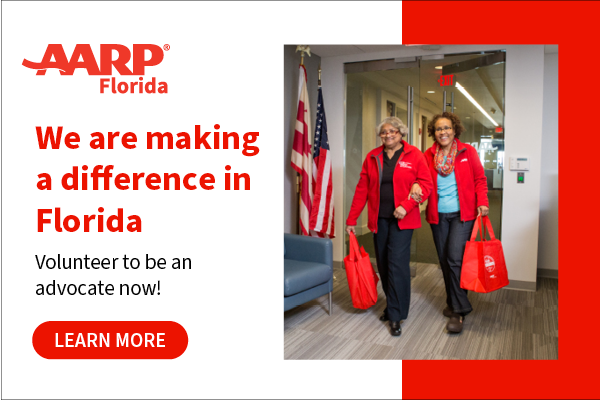 — LOCAL: S. FL —
"Parkland families, South Florida leaders warn permitless gun carry would jeopardize public safety" via Anthony Man of the South Florida Sun-Sentinel — Florida's move toward allowing people to carry concealed weapons without having to get a permit drew condemnation Monday from South Florida leaders who warned it would jeopardize public safety and lead to more gun violence. Concern over permitless carry was especially strong among people personally affected by the 2018 Marjory Stoneman Douglas High School massacre or who were involved in responding to the killing of 17 people and injuring 17 others at the Parkland school. "This proposal is a step back in time, not just to pre-Stoneman Douglas," said Rep. Dan Daley, a northwest Broward Democrat who graduated from the Parkland high school. "It's a step back in time to the days of the Wild West," Daley added.
"Billionaire Citadel CEO makes $25M donation to Miami hospital. What's it for?" via Michelle Marchante of the Miami Herald — Billionaire and Citadel CEO Ken Griffin, who recently purchased the historic Adrienne Arsht estate for a record $106.9 million, has donated $25 million to Nicklaus Children's Hospital, one of the largest single donations in the hospital's 72-year history. The money will help fund a five-story surgical tower, now under construction and set to open in 2024. The tower, which will be named the Kenneth C. Griffin Surgical Tower, will house pre-and post-surgical care suites, and will utilize the latest tech to boost patient care, including robotics, augmented and virtual reality. Griffin's donation, the largest gift he's given so far in Florida, will also help support the hospital's four major institutes related to the brain, cancer and blood disorders, the heart and orthopedics.
"Miami Beach Mayor wants horse patrols on Ocean Drive. Will it happen for spring break?" via Aaron Leibowitz of the Miami Herald — One month before spring break crowds descend on Ocean Drive, Miami Beach Mayor Dan Gelber said he wants police on horseback to help patrol the area — though it's unlikely the plan will be ready by this March. Gelber placed a resolution on Wednesday's Commission agenda and spoke about the idea during his State of the City address at Miami Beach's New World Center. "I believe we need to bring back horse-mounted police in this area," Gelber said. "Yes, cops on horseback right on Ocean Drive." Miami Beach police haven't had a mounted patrol unit since 1992, when the city ditched it for financial reasons.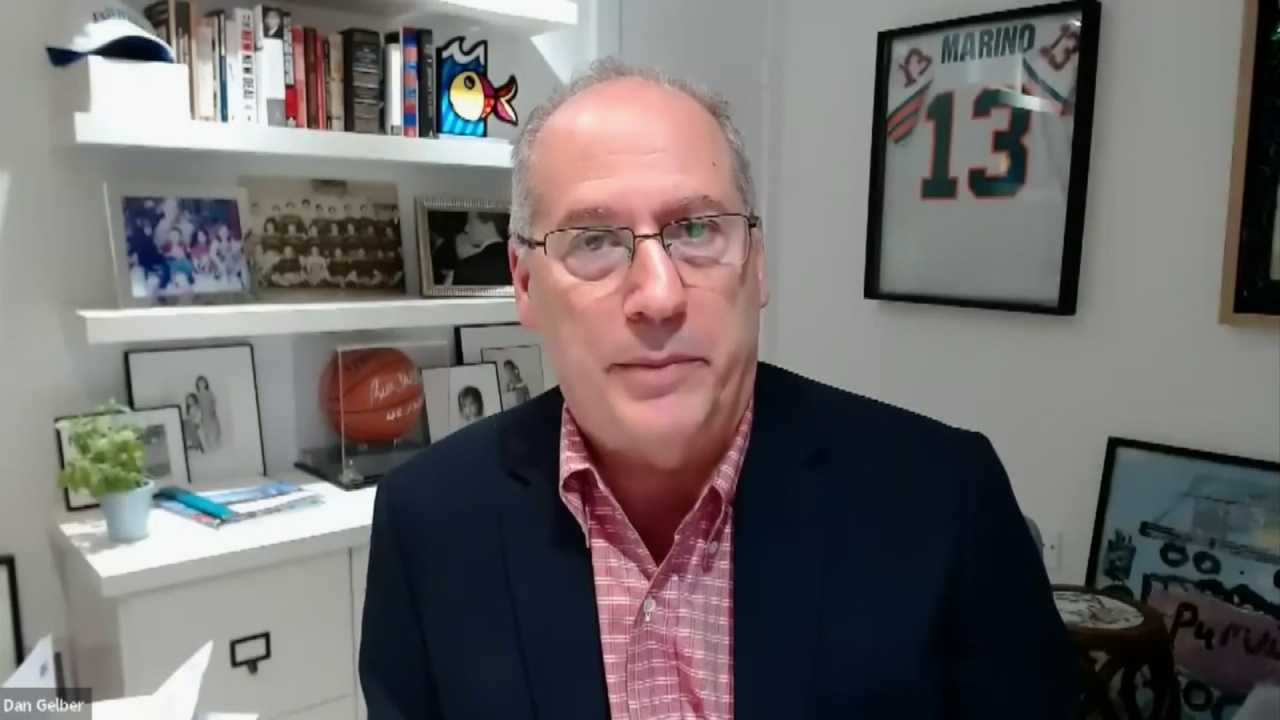 "Palm Beach police cite 4 with 'littering' antisemitic material; fourth incident in PBC this month" via Liz Balmaseda of the Palm Beach Post — Palm Beach Police issued "littering" citations to four men Saturday for distributing antisemitic flyers to private residences on the island, a department spokesman said Sunday. The citations to the out-of-state individuals came at 5 p.m., shortly after police sent out an alert to residents to report any antisemitic material they may have received. Police identified the men as David Y. Kim, 60, of Pennsylvania; Jonathan K. Baldwin, 27, of Indiana; Jon E. Minadeo II, 40, of California; and Nicholas A. Bysheim, 33, of Maryland. Minadeo is a well-known antisemitic agitator from Sonoma County, California, who boasted on social media last year that he had been handcuffed and arrested for "hate speech" outside the Auschwitz concentration camp in Poland.
"St. Lucie picks George Landry, its public utilities director, as next County Administrator" via Olivia McKelvey of Treasure Coast Newspapers — The County Commission selected Landry over four other finalists. He was the top choice of Commissioners Linda Bartz, Jamie Fowler and Larry Leet. Chairwoman Cathy Townsend's pick was Derek Scrapchansky, Town Manager of Topsham, Maine. Commissioner Chris Dzadovksy's top choice was Dale "Doc" Dougherty, City Manager of Garden City, Michigan. Landry, 50, will succeed Howard Tipton, who stepped down Jan. 13 to become Town Manager of Longboat Key in Manatee and Sarasota counties. He did not attend Tuesday's County Commission meeting. "We have a lot of great candidates, but I'm kind of looking for someone who's looking for a home," Fowler said.
"'We have much to be proud of in this great city': West Palm Beach Mayor gushes about workers, lower crime, economy" via Wayne Washington of the Palm Beach Post — Mayor Keith James declared West Palm Beach to be "strong and robust" during his annual State of the City address at the Palm Beach County Convention Center. James, first elected Mayor in 2019, was making his fourth State of the City address. "I'm happy to report it won't be my last," he said, alluding to a recent Palm Beach County Circuit Court ruling that disqualified businessman Rodney Mayo, the only candidate who had challenged him for re-election. The Mayor is set to be sworn in for a second, four-year term on April 6. James, 65, touted the economic development that has continued to bloom in the aftermath of the coronavirus pandemic.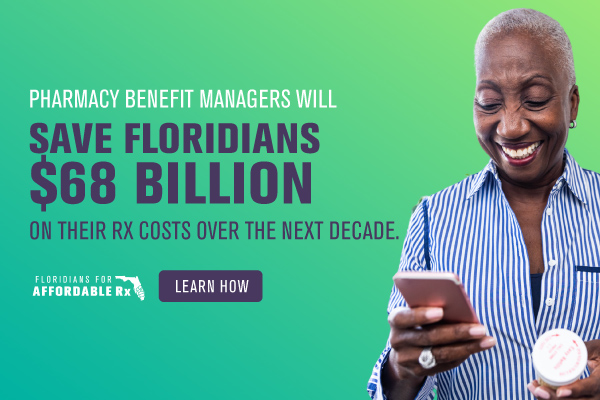 — LOCAL: C. FL —
"Jerry Demings' 100-year-old father, Freddie, dies" via Stephen Hudak of the Orlando Sentinel — Orange County Mayor Demings' centenarian father, Freddie, who the Mayor often described as the guiding light in his public service career, died Tuesday morning after a brief illness, said Jeff Williamson, communications director for Orange County government. The patriarch of a large family, Freddie Lee Demings was feted in September on his 100th birthday with a party, mayoral proclamations, and happy birthday wishes from President Biden. "As a part of the Greatest Generation, you have helped define the best of who we are as Americans," the President said in a letter. "Throughout your century of life, you have embodied the values of hard work, faith and love for your family. I hope you enjoy your celebration."
"Space Coast bustling with 4 crew launches on tap from SpaceX, Boeing" via Richard Tribou of the Orlando Sentinel — Before summer, 14 more humans could launch from U.S. soil as SpaceX has three missions set to lift off from Kennedy Space Center on Crew Dragons while Boeing looks to send its CST-100 Starliner up to the International Space Station for the first time with people on board. "We're heading into, I would say, one of the busiest increments in the history of the station," said Kathryn Lueders, NASA's associate administrator for the Space Operations Mission Directorate at a press conference last week. "We have a string of critical missions coming up." That includes not only crewed flights from the Space Coast, but a replacement Soyuz capsule to be sent up from Russia to the station.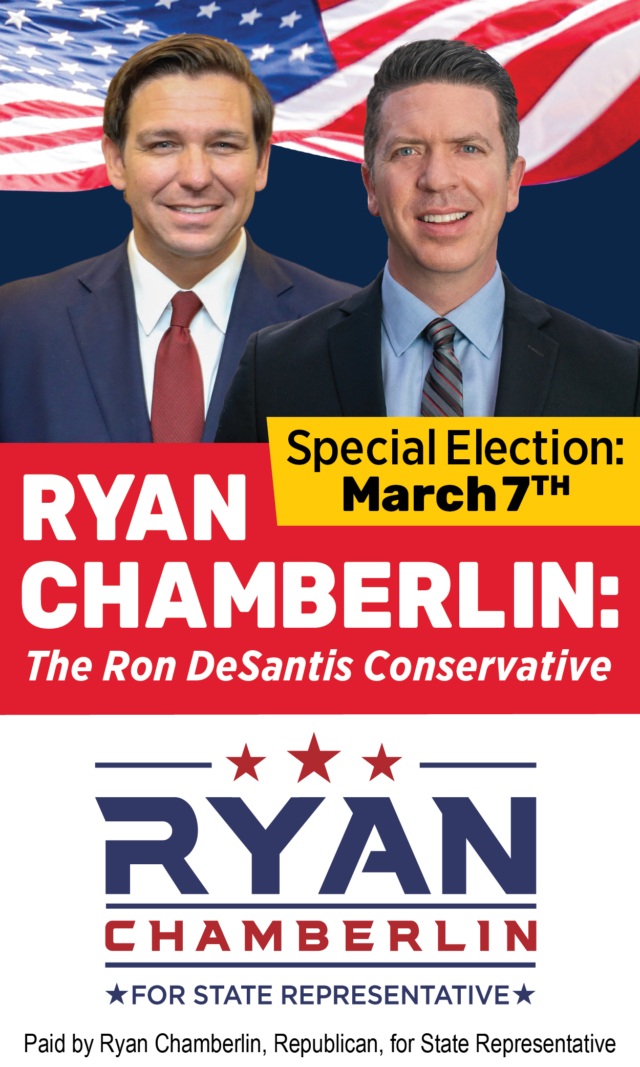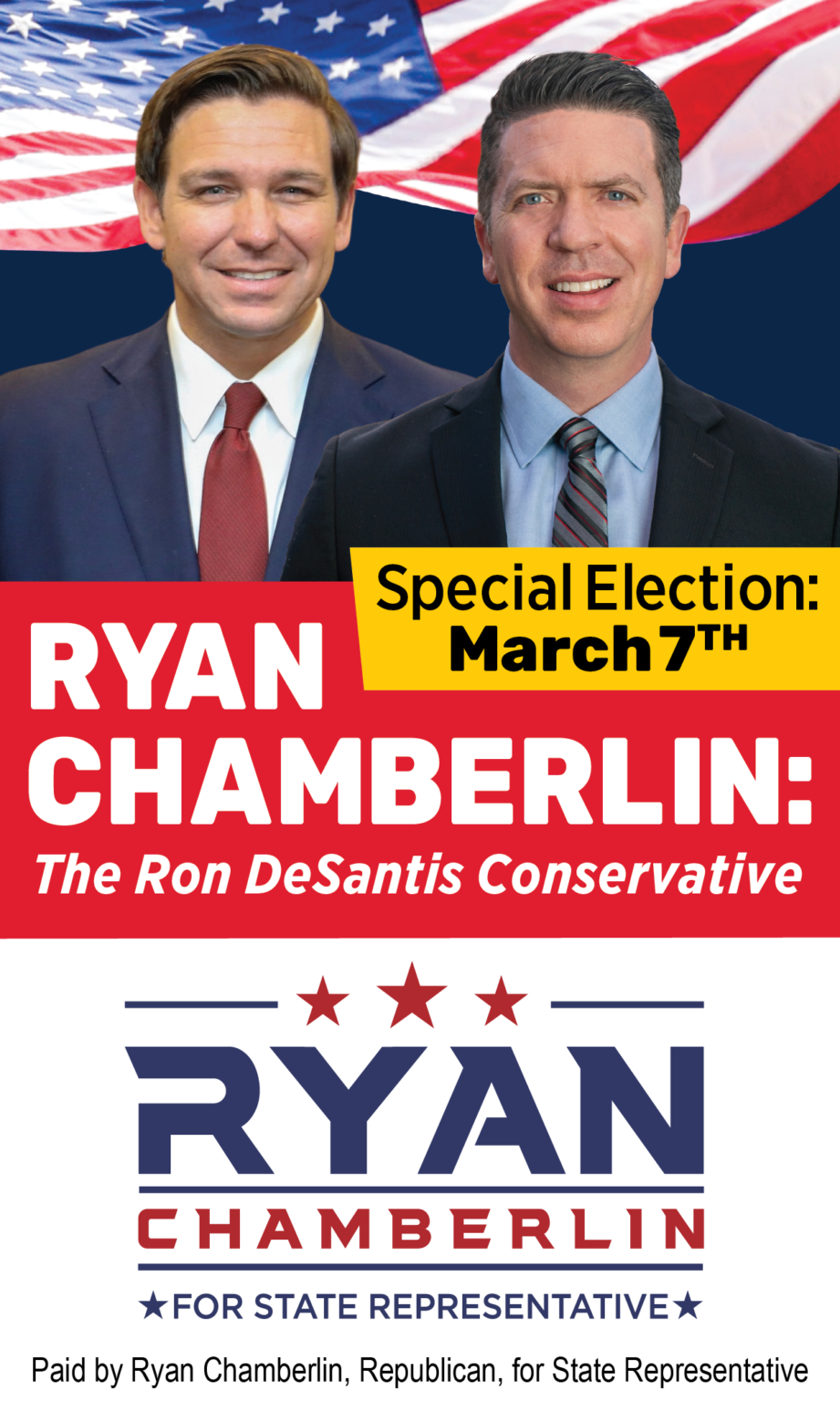 — LOCAL: TB —
"Hillsborough to sue over $2.4 million CareerSource debt" via C.T. Bowen of the Tampa Bay Times — Hillsborough County is heading to court to try to recoup $2.4 million of taxpayers' money it fronted a job training agency to cover misspending under its former CEO. The U.S. Department of Labor demanded repayment of more than $4 million from CareerSource Tampa Bay and CareerSource Pinellas after an audit released in March 2022 found the agencies — which formerly operated as sister entities directed by fired CEO Edward Peachey — falsified records and logged phony hiring reports. The federal review followed a 2018 Tampa Bay Times investigation that revealed the job placement centers took credit for finding work for people who never sought CareerSource's help. Staffers earned bonuses for posting high placement numbers.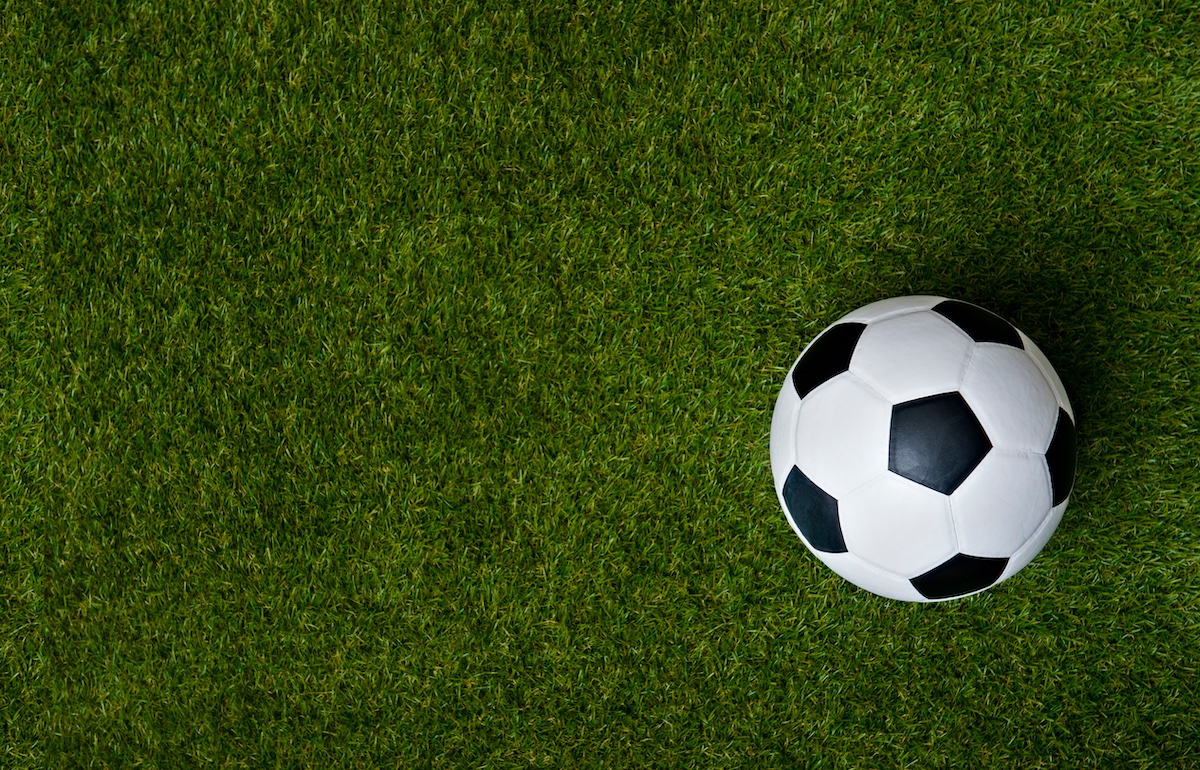 "Report: Tampa Bay fails to attract new National Women's Soccer League team" via Henry Queen of the Tampa Bay Business Journal — The country's top women's soccer league has chosen not to expand to Tampa Bay. New clubs in the National Women's Soccer League are instead expected to be launched in the San Francisco Bay area, Boston and Utah. Sportico reported in December that Tampa Bay was a finalist for expansion. Stu Sternberg, owner of the Tampa Bay Rays and Rowdies, was involved in the bid, according to Sportico. Leaders from the Tampa Bay area previously tried to attract a top-tier men's team when former Rowdies owner Bill Edwards lobbied Major League Soccer for an expansion team. He traveled to the MLS headquarters in New York in 2017 to make his pitch, which ultimately failed.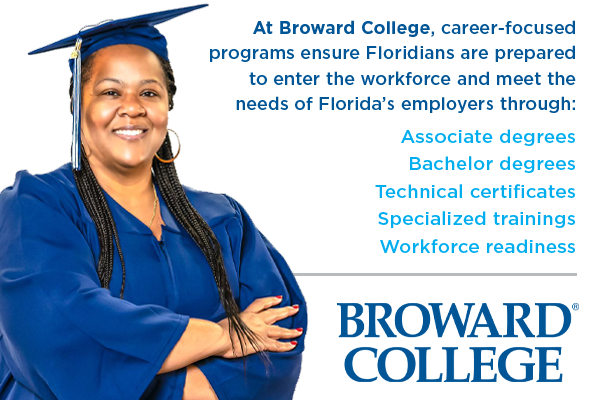 — LOCAL: SW. FL —
"Manatee County reverses ban on the retail sale of dogs and cats" via Jesse Mendoza of the Sarasota Herald-Tribune — Manatee County reversed a ban on the retail sale of dogs and cats following a swift vote by Commissioners who expressed concern about losing a legal battle against two local Petland stores. The ban was approved in August 2021 in a four to three vote following years of advocacy by pet lovers concerned about the retail sale of dogs and cats raised in so-called "puppy mills." Manatee County granted a one year grace period to give local stores time to shift their business models in response, but Petland Sarasota and Petland Bradenton filed a lawsuit and were granted a stay in court that allowed them to continue to sell dogs and cats despite the ordinance.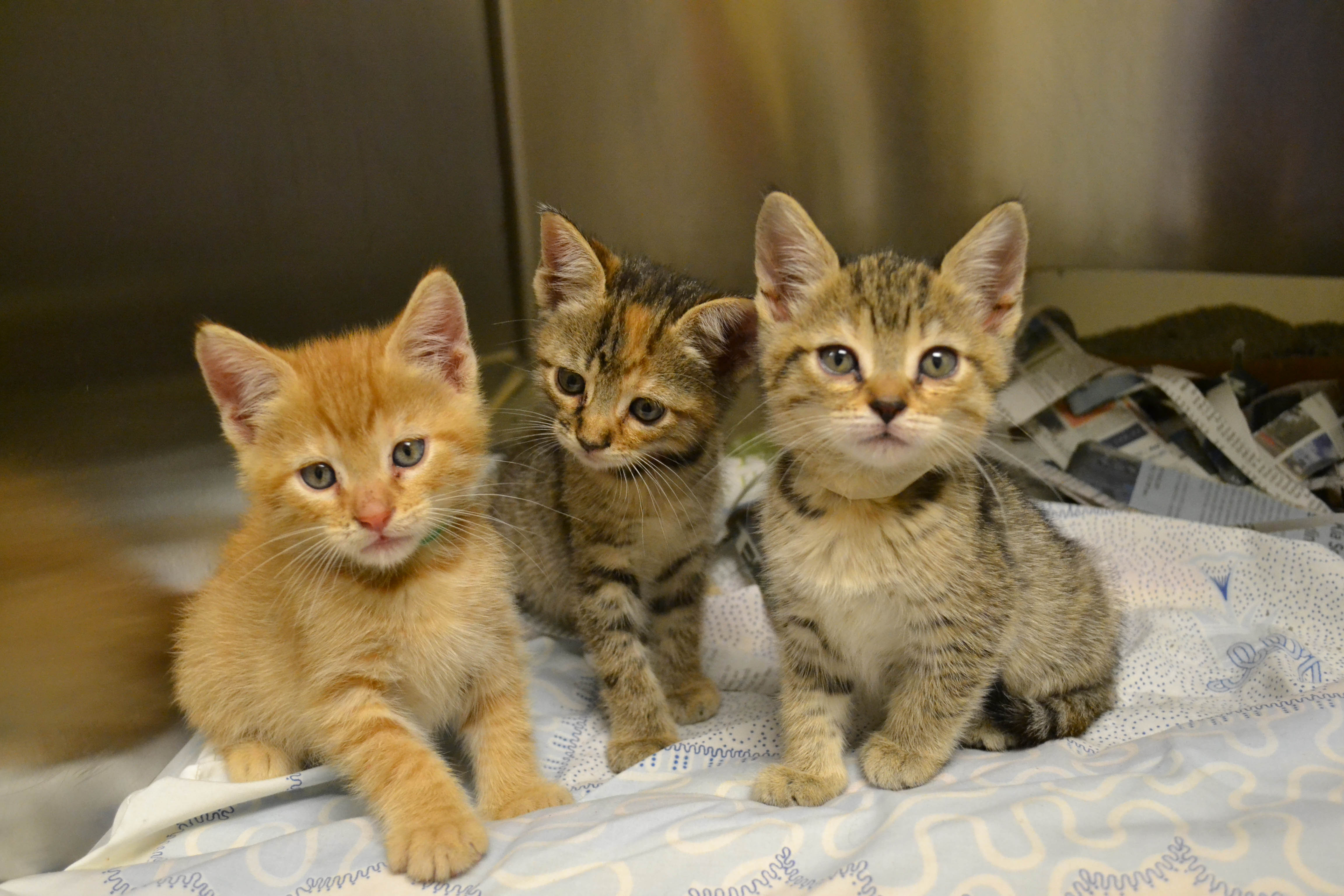 "Red tide again staining Lee County waters, state Health Department issues advisory" via Chad Gillis of the Fort Myers News-Press — A red tide that's lingered along the coast for months and to various levels has returned to Southwest Florida waters as the Department of Health in Lee County Monday issued a health alert over the algal bloom. Water samples taken Jan. 25 showed "alert" levels at Blind Pass and Gasparilla Island State Park, according to a press release from DOH. DOH says residents and visitors should consider several health factors when red tide is present along the coast. "Symptoms from breathing red tide usually include coughing, sneezing and watery eyes," the release says. "For most people, symptoms are temporary and typically go away when the person leaves the area."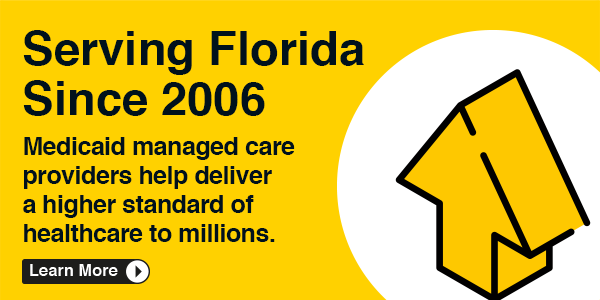 — LOCAL: N. FL —
"Beth Sweeny to chair St. Johns Chamber of Commerce" via Florida Politics — A St. Augustine Beach Commissioner is slated to chair the St. Johns County Chamber of Commerce. Beth Sweeny will lead the board in Fiscal Year 2022-23. Sweeny, the director of External and Government Relations at St. Augustine's Flagler College, will helm a board that includes some of the most prominent members of the St. Johns County business establishment.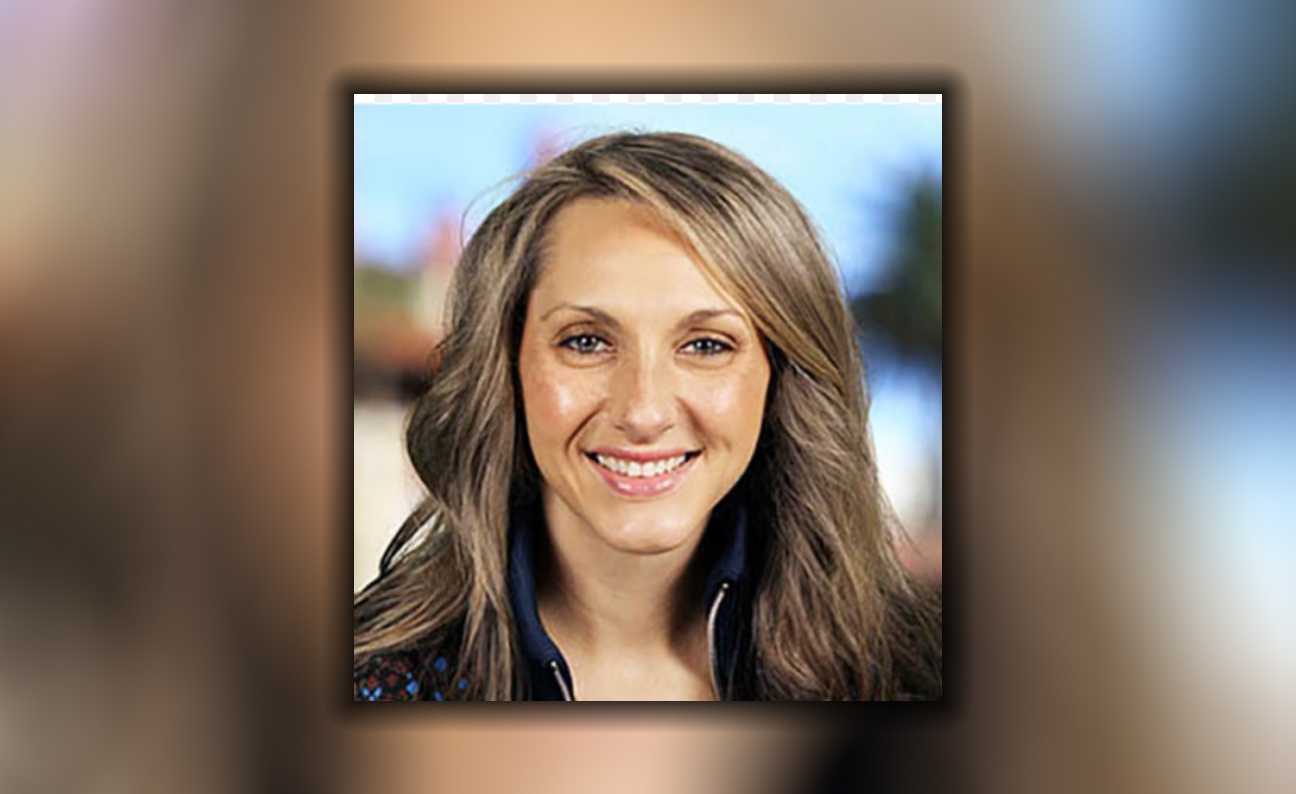 "Pensacola Humane Society staff accused their board of misdeeds. The board is suing them." via Tom McLaughlin of the Pensacola News Journal — The Pensacola Humane Society, on behalf of its board of directors, has filed a lawsuit against six former agency department heads, including former interim Executive Director Manda Moore-Joseph, alleging defamation and interference with business relationships. It claims the former employees "intentionally and/or recklessly" published information that resulted in significant financial injury to the Humane Society, its good will and its reputation. The lawsuit alleges the six employees being sued originally assailed the good name of the Humane Society and its board members by publishing a press release alleging the misappropriation of funds set aside for animal care and calling for reforms to board policy and the resignation of Board President Gerald Adcox.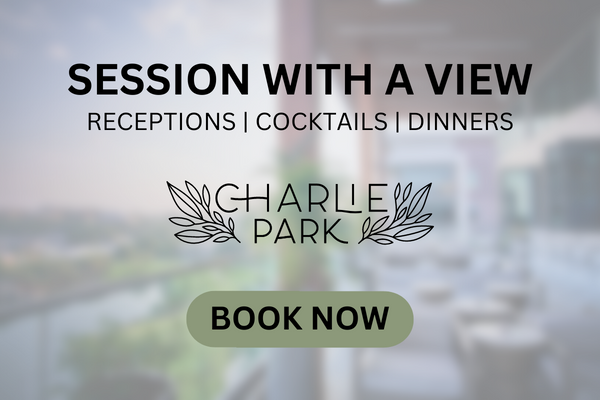 — TOP OPINION —
"Florida has a right to destroy its universities" via Tom Nichols of The Atlantic — Elections have consequences. If the people of Florida, through their electoral choices, want to wreck one of their own colleges, it is within the state's legitimate power to do so. In fact, Florida could decide tomorrow to amend its own constitution and abolish state universities entirely. There's no national right to a college education, and if Florida wants to unleash a battalion of Guy Montags on its own state colleges and their libraries—well, that's up to the voters. Something has changed on the American right, which is now seized with a hostility toward higher education.
— OPINIONS —
"The House GOP's sham hearings are fizzling before they even begin" via Jennifer Rubin of The Washington Post — The GOP's conspiracy theories and unhinged accusations work best when Republicans are in the minority, when they can throw out half-baked accusations and make leaps of logic with little consequence. When they are in the majority, however, they must show their cards about supposed Democratic scandals. And that is already proving to be a problem for right-wing performance politicians for four reasons. First, most voters don't want lawmakers to spend time spinning scandals. Second, it is hard for Republicans to explain to an audience not already seeped in right-wing conspiracy theories what they heck they are talking about.
"Don't make it easier to execute people in Florida" via the South Florida Sun-Sentinel editorial board — The death penalty does not deter other killers. The murder rate is higher in states with it than those without it. Condemned murderers in Florida spend decades on death row. Life without parole costs taxpayers a lot less. But the death penalty gives politicians a hot-button issue to exploit, as DeSantis is doing. DeSantis wants Florida juries to be able once again to recommend death sentences by less than a unanimous vote. He apparently also wants to make juries irrelevant. Juries could recommend death by a bare supermajority of 8 to 4 instead of the unanimity now required.
"Free New College from the shackles of DeSantis' crass political agenda" via Sofia Ali-Khan, Lexi Allen, Grant Balfour, Anne-Laure Grignon and Trina Sargalski for the Miami Herald — The gap between New College and Hillsdale is vast, raising concerns that DeSantis will sacrifice a valued institution of public education for a crass political agenda. Hillsdale College is a private, Christian college with an annual tuition more than four times that of New College. At New College, a public honors college, personalized education, critical thinking and rigorous academics are central pillars of the experience. Primary texts are favored over textbooks. The trustees' manufactured political campaign threatens to upend the lives of New College students and faculty.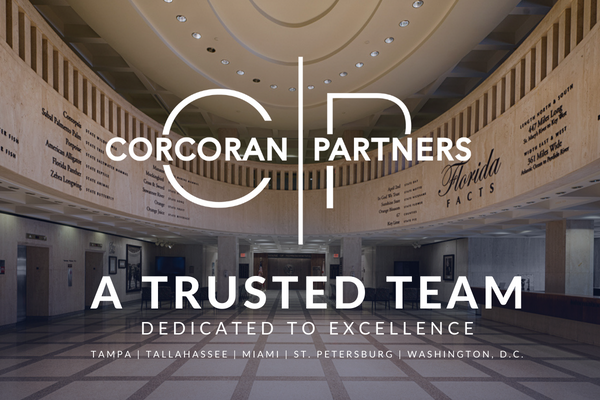 — INSTAGRAM OF THE DAY —
— ALOE —
"Florida doctor's talk inspires YouTube star MrBeast's latest viral video" via Mark Woods of The Florida Times-Union — Jimmy Donaldson, a 24-year-old known as "MrBeast" to more than 100 million YouTube subscribers, posted a new video Saturday with the title "1,000 Blind People See For The First Time." By Monday, it had been viewed more than 50 million times, putting it at No. 1 of trending videos on YouTube. The video shows patients undergoing cataract surgeries, having the bandages removed from their eyes and seeing again. The video doesn't tell you that the doctor's name is Jeffrey Levenson; that he and most of the patients featured in the video are from Jacksonville; and that most of the first few dozen surgeries on the road to 1,000 were done here last October, when MrBeast and his video crew came to town.
"2023 UCF football schedule in Big 12 Conference released" via Jason Beede of the Orlando Sentinel — After accepting an invitation to the Big 12 Conference in September 2021 and finalizing an exit from the AAC last summer, UCF now knows its inaugural football schedule in the Power Five league. The Knights will officially join the Big 12 on July 1 and face their first conference opponent, league champion Kansas State, on Sept. 23 in Manhattan, Kan. "I know how hard of a place that is to go to anyway but to kickoff conference schedule, that's a big challenge," UCF coach Gus Malzahn told 365 Sports. "We're excited and looking forward to it." UCF's first home game in the Big 12 comes Sept. 30 against Baylor, which finished 2021 as conference champion.
"USF is first in the US to use European company's tennis VR tech" via Lauren Coffey of Tampa Bay Inno — A Czech Republic technology company has tapped the University of South Florida to debut its virtual reality tennis technology. Sense Arena, founded in 2017 with a focus on virtual reality hockey, has expanded into the tennis world. Yannick Yoshizawa, VP of Sense Arena's tennis division at Sense Arena, is a graduate of USF and a current Tampa resident. While the company is well-established with hockey, working with five National Hockey League teams and 12 Division 1 schools, Yoshizawa thought USF would be the perfect fit to debut the tennis technology. The one-year partnership started this month, and while there was a bit of initial hesitation, USF's tennis coach Cristina Moros thinks it's a winning play. 
— HAPPY BIRTHDAY —
Best wishes to Rep. Chuck Brannan, former Sen. Oscar Braynon, Kevin Beckner, Emil Infante, James Miller's better half, Angela, Matt Moon, former RPOF staffer and former Deputy Executive Director at National Republican Senatorial Committee.
___
Sunburn is authored and assembled by Peter Schorsch, Phil Ammann, Daniel Dean, Ryan Nicol, Jacob Ogles, and Drew Wilson.