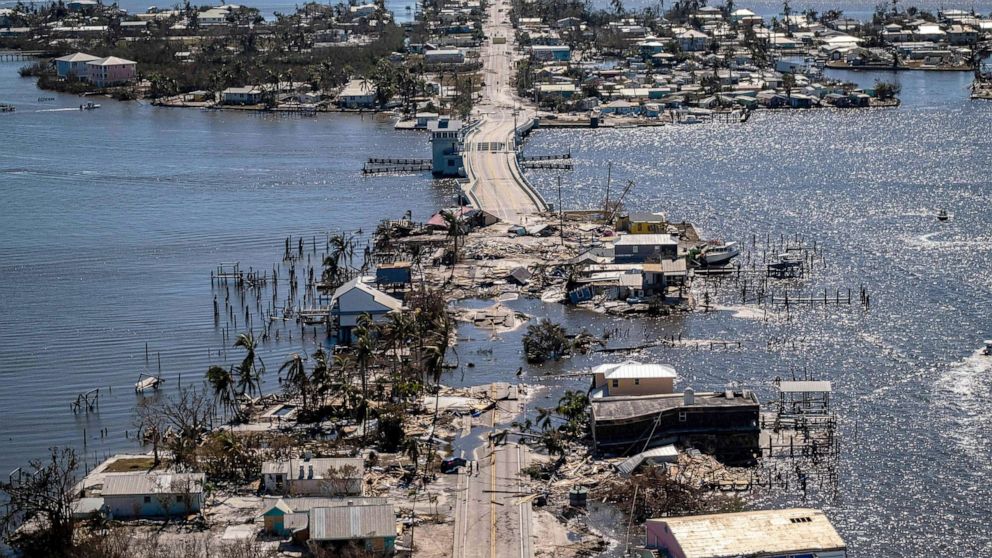 The funding will replenish an emergency response fund and put it to rapid use.
Another $700 million is soon on the way for communities recovering from hurricanes Ian and Nicole. The Legislature is sending a bill (SB 2B) to Gov. Ron DeSantis that would establish an emergency bridge loan fund and replenish the state's catastrophe fund.
Rep. Mike Giallombardo, a Cape Coral Republican, carried the measure in the House. Hurricane Ian made landfall in Lee County, his home county. He said recovery from the storm relied heavily on a fund established by the Legislature last year.
"The hurricane directly went right over my house. Myself and my family spent 12 hours in our home as a hurricane passed through," he said in a press conference. "That devastation was just terrific around the area, especially the barrier islands."
The bill was one of several taken up during a Special Session this week.
House Speaker Paul Renner said the funding was critical.
"We don't wait around to fix problems and we fixed a number of those this week, beginning with continuing to provide hurricane relief to affected communities from hurricanes Ian and Nicole," he told press.
The bill drew broad bipartisan support.
Rep. Anna Eskamani, an Orlando Democrat, while expressing concern if enough is being done for renters with storm relief, cheered the legislation.
"As a member of the Central Florida delegation in Orange County, we want to do whatever we can to support those impacted by hurricanes," she said.
The House passed the bill Friday in a 106-0 vote. The Senate earlier this week approved the legislation in a 39-0 vote.
Senate sponsor Sen. Ben Albritton, a Wauchula Republican, said on the Senate floor the funding was especially important for coastal communities.
"The vast majority of their economy is essentially washed and blown away," Albritton said.
If signed, the legislation will immediately create a dedicated Local Government Emergency Bridge Loan Program within the Department of Economic Opportunity. That will facilitate $50 million in nonrecurring dollars from the general revenue fund.
Another $650 million in general revenue would also be transferred to the Emergency Preparedness and Response Fund. The Legislature last year approved that fund with $500 million available.
Giallombardo said the funding proved critical in quickly restoring basic infrastructure.
"That emergency relief fund last year gave the Governor the ability and emergency management the ability to be able to respond quick," he said. "Building a bridge in three days — I don't think anybody's ever seen that. Building a bridge in five days in Sanibel — nobody's ever been able to see that as well. These are critical funds that will help us in the future."