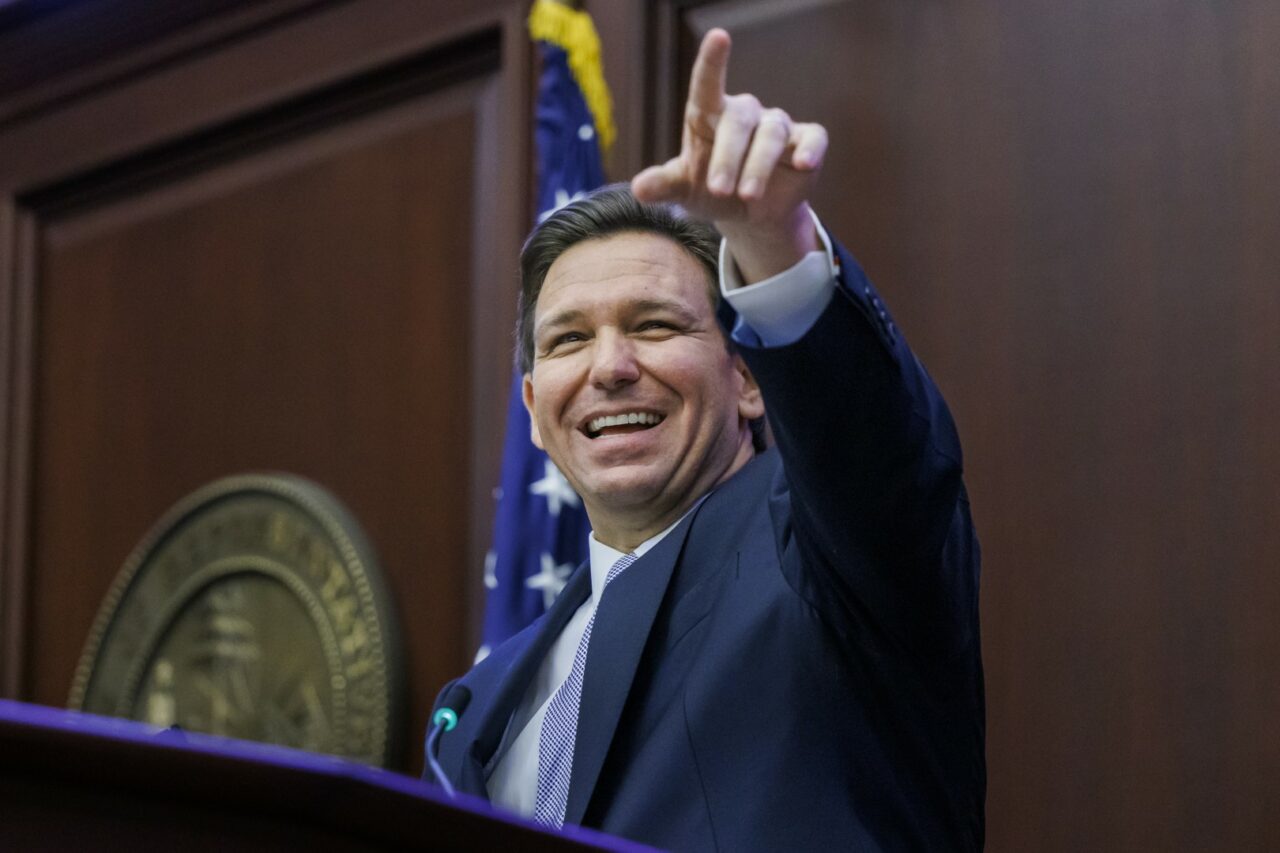 A launch video lauds the 'never back down' spirit embodied by the Florida Governor.
Yet another PAC is urging Florida's Governor to run for the White House. And this one has one degree of separation from former President Donald Trump.
The NEVER BACK DOWN PAC was rolled out Thursday by Ken Cuccinelli, the former Deputy Director of the Trump-era Department of Homeland Security. In a video announcing the latest in a series of organizations unaffiliated with Ron DeSantis that back him running for President, Cuccinelli lauded the Governor as the best choice for Republicans in 2024.
"Every election is about the future. And the future is not Joe Biden. The future is Ron DeSantis," Cuccinelli contends in a video introducing the group.
The video credits DeSantis with "fresh conservative leadership" that includes having acted to "protect our children from Disney like no one in history" and "standing up to the educational establishment and the woke politics they brought into the classroom."
"Under his leadership, Gov. DeSantis has made Florida the No. 1 destination for all Americans looking for a brighter future and a better life, with more freedom and opportunity than anywhere else in America. Gov. DeSantis has a proven record defending our borders, defending our kids, defending parental rights, defending the unborn, defending small business, and he'll defend America," Cuccinelli said.
"America's future is Ron DeSantis. Ron DeSantis doesn't just talk; he acts. But most of all, he never backs down. Gov. DeSantis, today I'm asking you to run for President. You've had our back; now we will have yours."
The Cuccinelli operation is one in a series of groups unaffiliated with DeSantis pushing for the Florida Governor to chase the Republican presidential nomination. Veteran political strategist Ed Rollins launched the "Ready for Ron" movement last year. And the Ron to the Rescue organization likewise posits that DeSantis is "DeFuture."