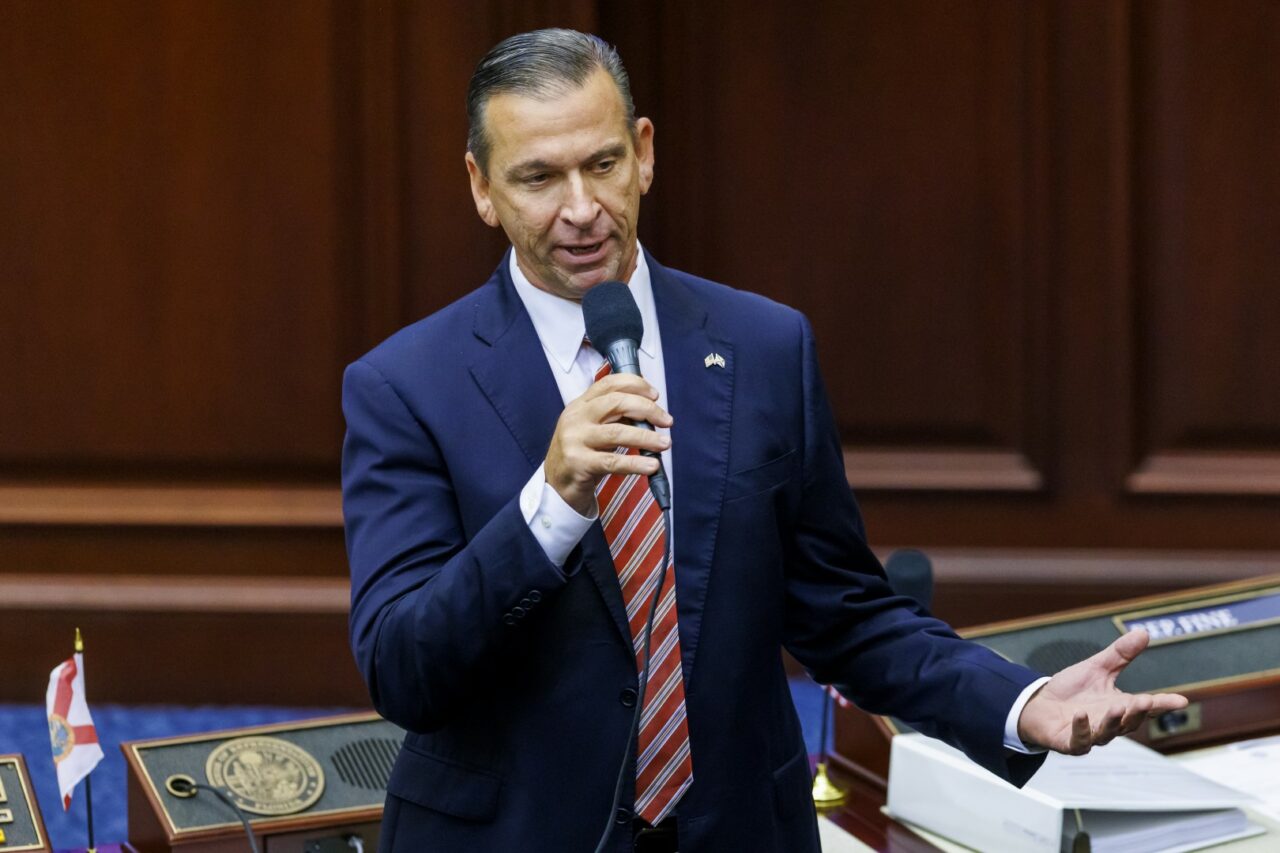 Florida's Governor and CFO are fans of this legislation.
Legislation cracking down on progressive banking practices, a priority of Gov. Ron DeSantis, moved through its final hearing in the House before its likely passage.
Rep. Bob Rommel's bill (HB 3) aims to "protect Florida retirement accounts and state investments from financial discrimination by eliminating the consideration of environmental and social governance (ESG) investment strategies" and "protect Floridians from being denied loans based on their political or social beliefs."
The legislation is a sequel to last year's ban of ESG investments on the state level, such as in pension funds. The bill targets discrimination for religious, political and social beliefs, and bans social credit scores and housing deposits in what DeSantis called "institutions pursuing this woke ESG agenda." Additionally, the bill will keep ESG out of procurement, contracting, and local and state bonds.
"Why do we need it? HB 3 will fight back against corporate elites who threaten to hijack our democracy through agenda-laden ESG investment strategies which drive up cost of living, undermine our national security, and bypass our democratic processes," Rommel said in explaining the bill.
Rommel said the "fossil fuel industry" was one sector that experienced discrimination, even as he couldn't answer Democratic Rep. Michele Rayner-Goolsby's question about whether such discrimination was happening in Florida to her satisfaction.
"Everything that happens in the United States affects the 22 million people who live here," Rommel contended.
Per one committee analysis, the bill may cost the state money, potentially increasing "administrative costs of state agencies that may need to revise policies or practices relating to investments, bond financing, contracts, QPDs, and banking; and train staff accordingly.
"Enforcement costs of state agencies are recoverable through the imposition of administrative fines. Enforcement costs of the Attorney General may be recovered through awards of attorney fees and costs, so long as an enforcement action is successful," the analysis continued.
The legislation, now in third reading, has an important ally in CFO Jimmy Patronis.
"It's common sense that if banks are focused on ESG, they're diverting cash away from generating returns and providing quality customer service," Patronis said in a supportive statement earlier this month.
"Too many asset managers and bankers have forced businesses throughout the nation to adopt ESG standards for whatever reason and this legislation will provide Florida banks with a good reason to end whatever ESG-nonsense that's being shoved down their throats."
Sen. Erin Grall has introduced similar legislation (SB 302) in the Senate.