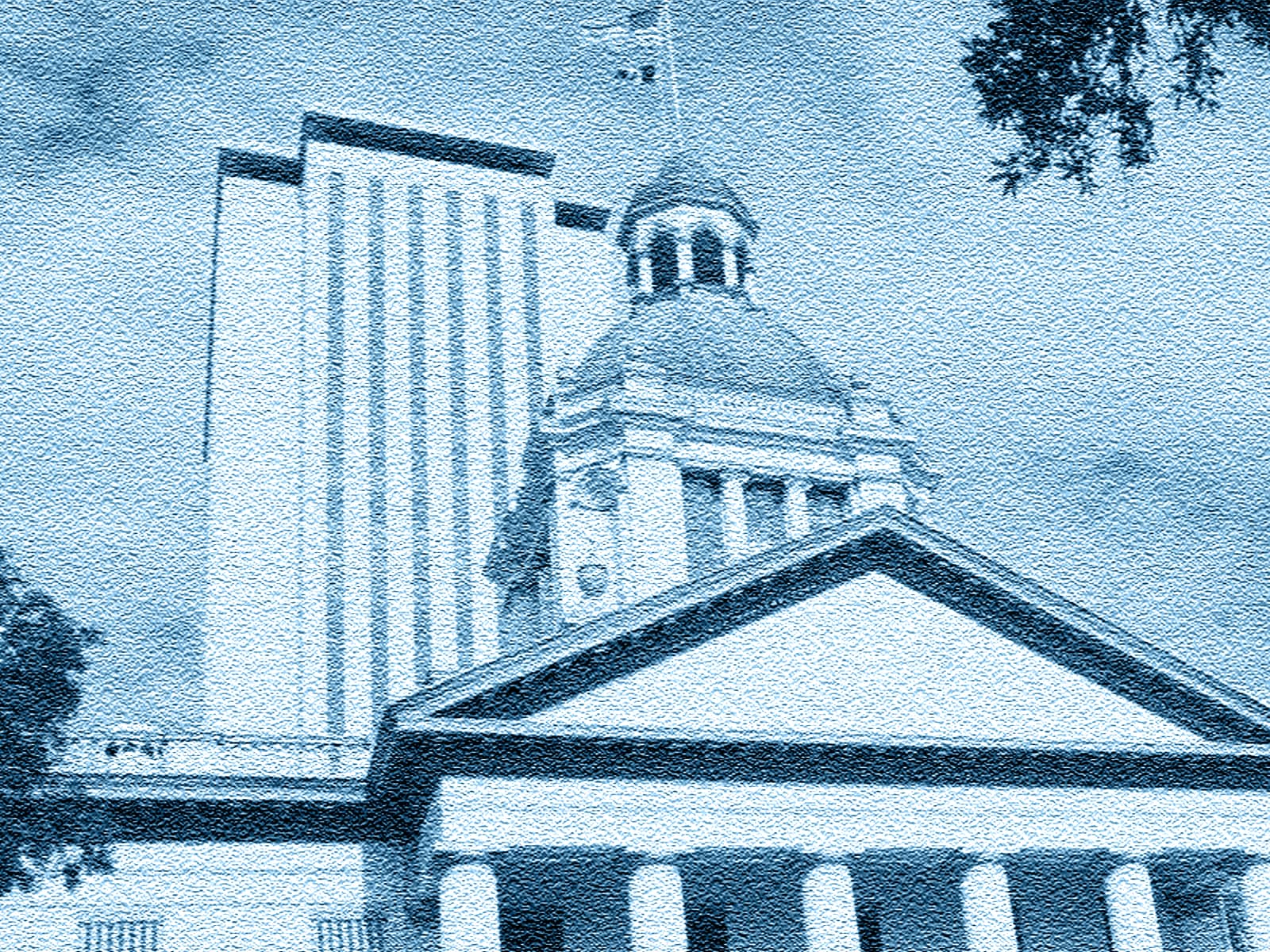 Internships, capstone exams and other strategies could ease students' transition from the classroom to the office.
The Florida Council of 100, a long-standing group that is composed of the state's business leaders, says more needs to be done to prepare Florida university students for careers after graduation.
The Council has produced a new report that says students need access to postsecondary internships and other types of experiential learning that will make them better prepared for jobs after college. Those types of outside learning can include teaching assistantships, research projects, volunteering and study abroad opportunities.
A survey done by the Florida Council of 100 in 2022 found that 80% of employers reported that current graduates are unable to fill their need for talent and that it was hard to evaluate them just by their grade-point averages. One-third of those surveyed said they spend money and time on training that could have been done in school.
But 64% of employers said a college internship made a "significant or meaningful difference in the job candidate's appeal."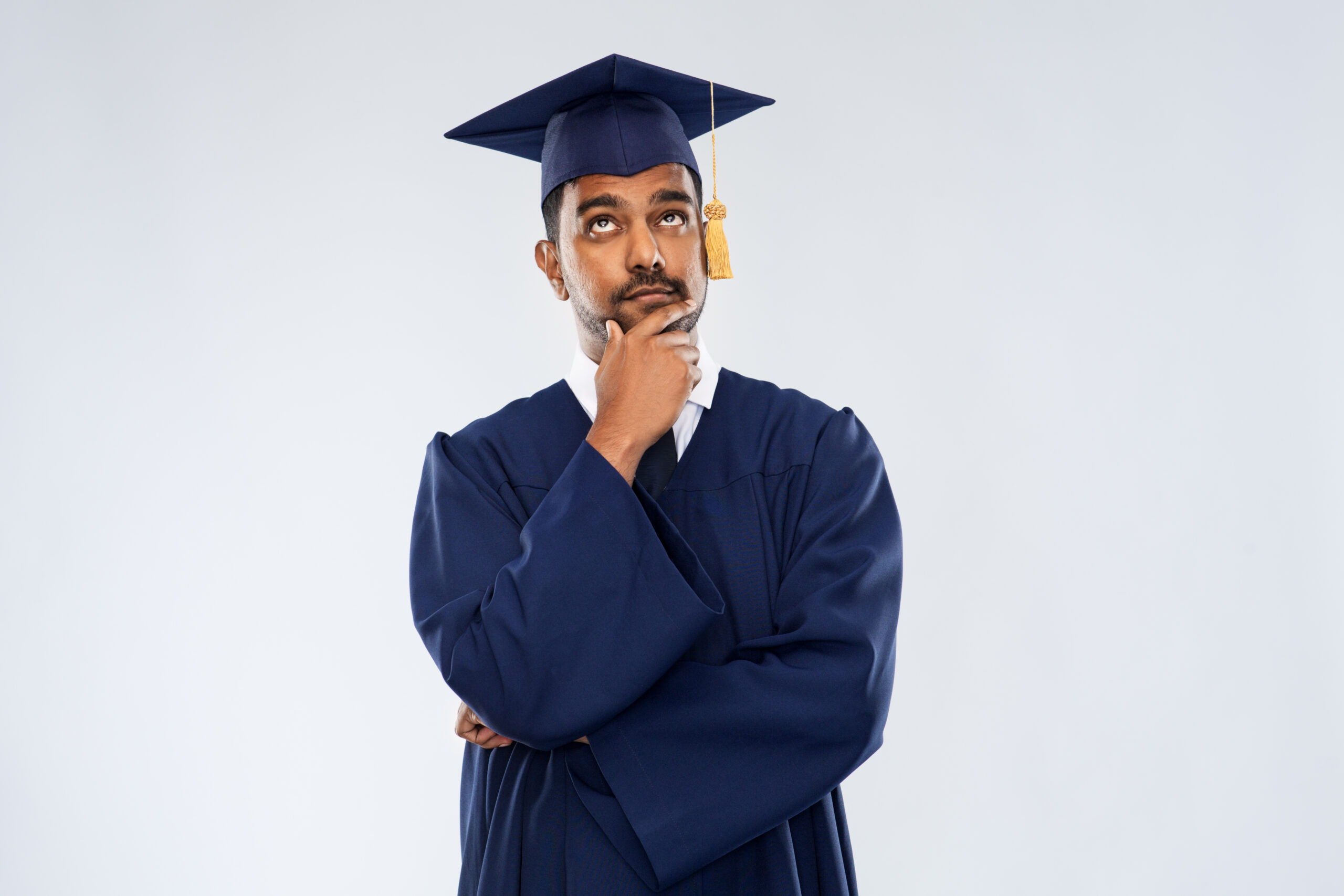 The Council has come up with a list of eight recommendations it suggests legislators and university officials consider for assisting their students. Some of the suggestions include broadening eligibility criteria for an already-existing internship tax credit, instructing students on the use of ePortfolios, using staffing organizations to help provide internships and fund the administration of a capstone exam that would measure students' critical thinking, problem-solving and communication skills.
Some universities in the state are already beginning to incorporate some of the ideas. In a recent op-ed, Peter Collins, the Chair of the Florida State University Board of Trustees and co-founder and managing principal of Forge Capital Partners, said that FSU was going to put in place internship and job opportunities to prepare students from "Day One."
___
Coming up, the usual assortment of news, intel, and observations from the week that was in Florida's capital city by Peter Schorsch, Drew Wilson, Gray Rohrer, Christine Jordan Sexton and the staff of Florida Politics.
But first, the "Takeaway 5" — the Top 5 stories from the week that was:
Take 5
That was quick: Gov. Ron DeSantis quickly signed a bill containing sweeping limits on lawsuits (HB 837). The tort bill is a priority for DeSantis, Senate President Kathleen Passidomo and House Speaker Paul Renner. The new law modifies the state's comparative negligence system so that a plaintiff found to be more than 50% responsible for their own injury cannot recover damages. The measure also adjusts Florida's bad faith rules so that insurance companies cannot be sued for if, before a complaint is filed or within 90 days of being notified of the complaint, they tendered the lesser of the policy limits or the amount demanded by the claimant. The bill was championed by insurance and business lobbyists and was opposed by the Florida Justice Association (FJA), which represents the state's trial lawyers. Before becoming law, the Florida Chamber of Commerce announced it had launched a legal-defense fund, anticipating the FJA will challenge the new law in court.
Second suit filed: State health officials are being sued in federal court by four families over a pair of rules that ban Florida physicians from providing gender-affirming or gender-conforming care to minors. The lawsuit filed Thursday in Tallahassee federal court against Florida Surgeon General Joseph Ladapo and the state boards of medicine and osteopathic medicine claims the ban violates the equal protection clause of the U.S. Constitution by singling out transgender minors and preventing them from receiving medically necessary health care. The DeSantis administration also is defending in federal court its Medicaid ban on gender-affirming and gender-conforming care. The latest suit was filed by four mothers with transgender children ages 9 to 14, from St. Johns, Alachua, Duval and Orange counties. The Southern Legal Counsel, GLBTQ Legal Advocates & Defenders, the National Center for Lesbian Rights and the Human Rights Campaign are representing the plaintiffs in both legal challenges.
Workforce housing help: As rents continue to soar, the Florida Legislature Friday passed a bill aimed at abating the affordability problems in a variety of ways, including tax incentives for developers that are willing to build workforce housing and increased funding for the state's two main affordable housing programs — $259 million for the State Apartment Incentive Loan program (SAIL) and $252 million for the State Housing Initiative Partnership (SHIP). The bill was a priority for Passidomo.
Guns almost done: A bill that could dispose of requirements for licenses to carry concealed firearms cleared the Florida House of Rep. Friday. The chamber voted 76-32 along a near-partisan line to advance HB 543. Rep. Vicki Lopez, a Miami Republican, broke with her party and voted against the bill and 11 other lawmakers did not vote. The legislation has been a lightning rod for Democrats who oppose the removal of safeguards that limit access to guns and from Second Amendment hard-liners who hoped supermajorities in the Legislature would approve open carry legislation. A Senate companion bill (SB 150) sponsored by Sen. Jay Collins, a Tampa Republican, has already cleared all committee stops in the upper chamber. That means the proposal could pass the Legislature next week.
Schools out (of the Legislature): A bill that would make private school vouchers available to all regardless of income cleared the Florida Legislature. The bill was sent Thursday to DeSantis, who has said he will sign it into law even though he has questioned whether the wealthiest families should be given public funding to send their children to a private school. To date, the voucher program had been limited to families making 400% or less than the Federal Poverty Level (FPL), which is about $111,000 a year for a family of four. The state has been able to meet the demand from that group, although there is a waitlist for children with special needs to get funded. The bill would fund vouchers for students with disabilities who are on the waitlist. The costs of the voucher expansion are not clear. The House PreK-12 budget shows $110 million being reserved if costs go over the budgeted amount, while the Senate has budgeted $350 million for possible cost overruns.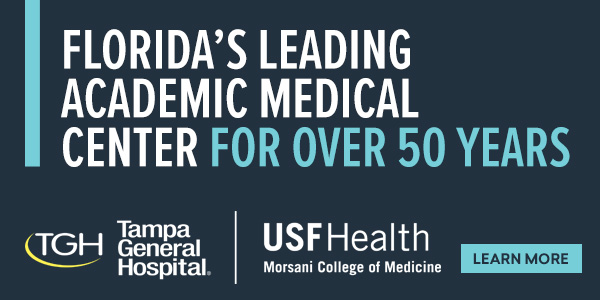 Jobs, jobs, jobs
Florida's unemployment rate remained steady at 2.6% in February as the state added nearly 35,000 private sector jobs, DeSantis announced.
The state's unemployment rate was also 2.6% in January.
DeSantis, who many political pundits say is making a run for President, touted Florida's numbers as being better than the national unemployment rate of 3.6%.
"Florida's economy continues to be No. 1 in new business formations while growing our labor force and creating jobs faster than the national rate," DeSantis said in a statement. "As the federal government continues to flounder on key issues like inflation, Florida will continue to get the fundamentals right."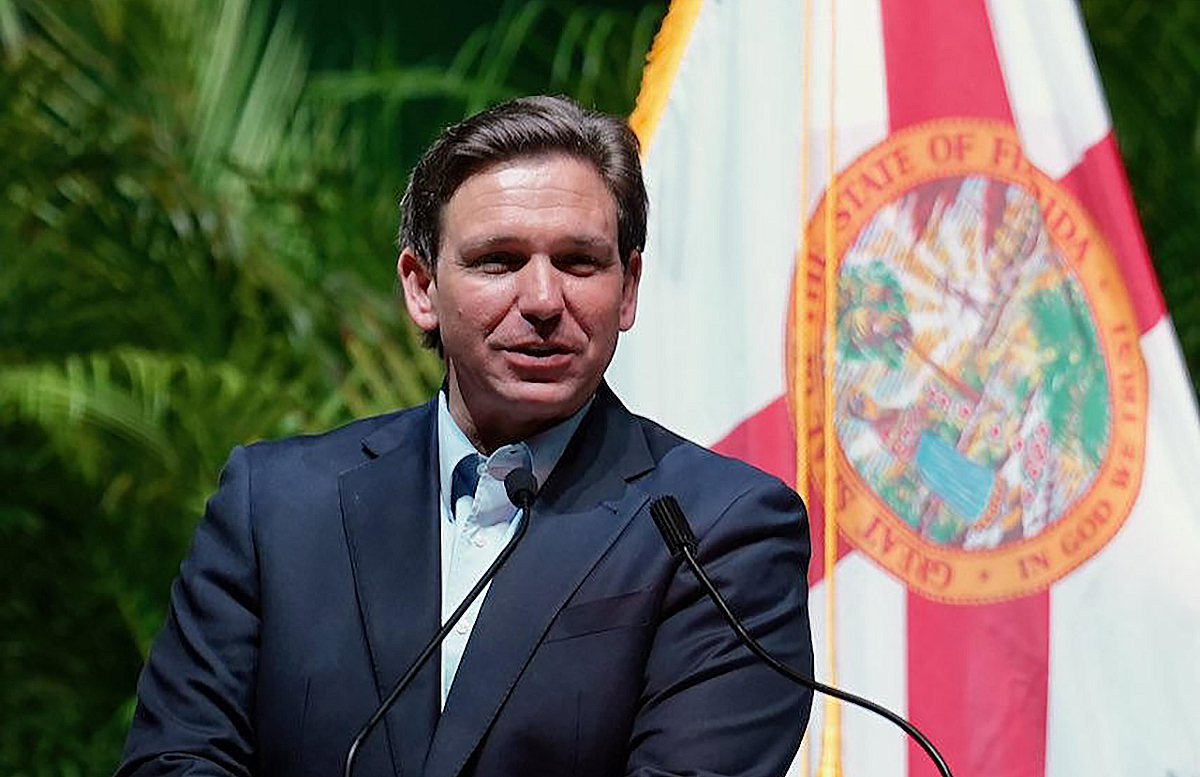 DeSantis' office said Florida's unemployment rate "has remained lower than the nation for 28 consecutive months since November 2020."
Some of the fastest-growing job sectors were trade, transportation and utilities which gained 12,800 new jobs in February, according to the news release from DeSantis' office.
Meanwhile, education and health services grew by 11,400 jobs while leisure and hospitality added 10,700 jobs.
Across Florida's metropolitan areas, Miami's unemployment rate dropped to 1.7%.
In Orlando — where tourism has rebounded since the pandemic shut the theme parks and airport down in 2020 — the unemployment rate was recorded at 2.6%. A year earlier, in February 2022, it had been 3.4%.
Southwest Florida's job numbers were also improving after Hurricane Ian devastated the region. The unemployment rate for Fort Myers was 2.8% while Naples' unemployment rate was 2.5%.
Both Tampa, Fort Lauderdale and Jacksonville areas' unemployment rates were all recorded at 2.5%. The rate was 2.6% in West Palm Beach and Pensacola.
Checks out
DeSantis this week highlighted the inaugural class of 4,500 teachers who took the state's newly launched Civics Seal of Excellence Course, each earning a $3,000 bonus.
The 50-hour professional development that launched in January is experiencing quite a burst of popularity, according to a news release. Enrollment is at capacity with 20,000 teachers enrolled and another 14,000 teachers on the waiting list for the first-of-its-kind course, according to the Governor's office.
The Governor says he's aiming to inject new enthusiasm into a line of study that's gotten short shrift.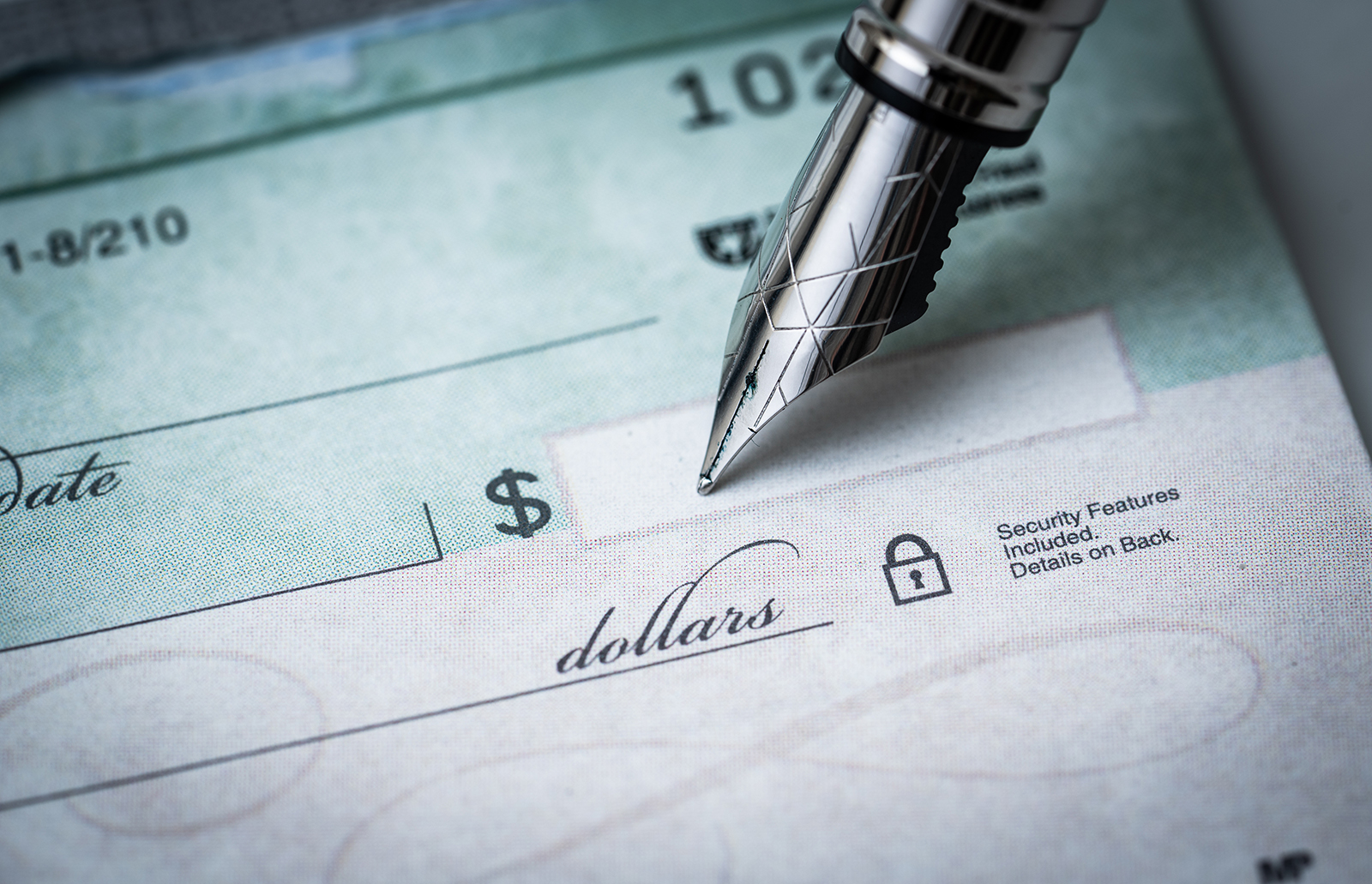 "The United States has had a civics education crisis for many years, so Florida has stepped up for our students," DeSantis said during a news conference in Orange Park. "Boosting civics education and engaging our students is the best way to preserve the constitutional foundations that our country was built upon."
The civics excellence initiative included a three-day Civics Excellence teacher training course that produced headlines about the training's points of emphasis.
Broward County teachers told the Tampa Bay Times that the training promulgated viewpoints favored by legal conservatives such as DeSantis. The trainers said the nation's founders did not desire a strict separation of state and church and downplayed the role the colonies and later the United States had in the history of slavery in America.
AG recognizes women Police Chiefs
Attorney General Ashley Moody commemorated Women's History Month by presenting a resolution recognizing the record number of female police chiefs in Florida.
"Women's History Month is a time to recognize the incredible accomplishments of so many trailblazing women in Florida, especially our female law enforcement officers," Moody said in a released statement.
"We are proud to have a record number of women police chiefs in our state and a higher-than-average number of female officers. I'm glad to present this cabinet resolution to the Florida Police Chiefs Association and encourage other women to consider joining our law enforcement ranks by visiting BeAFloridaHero.com."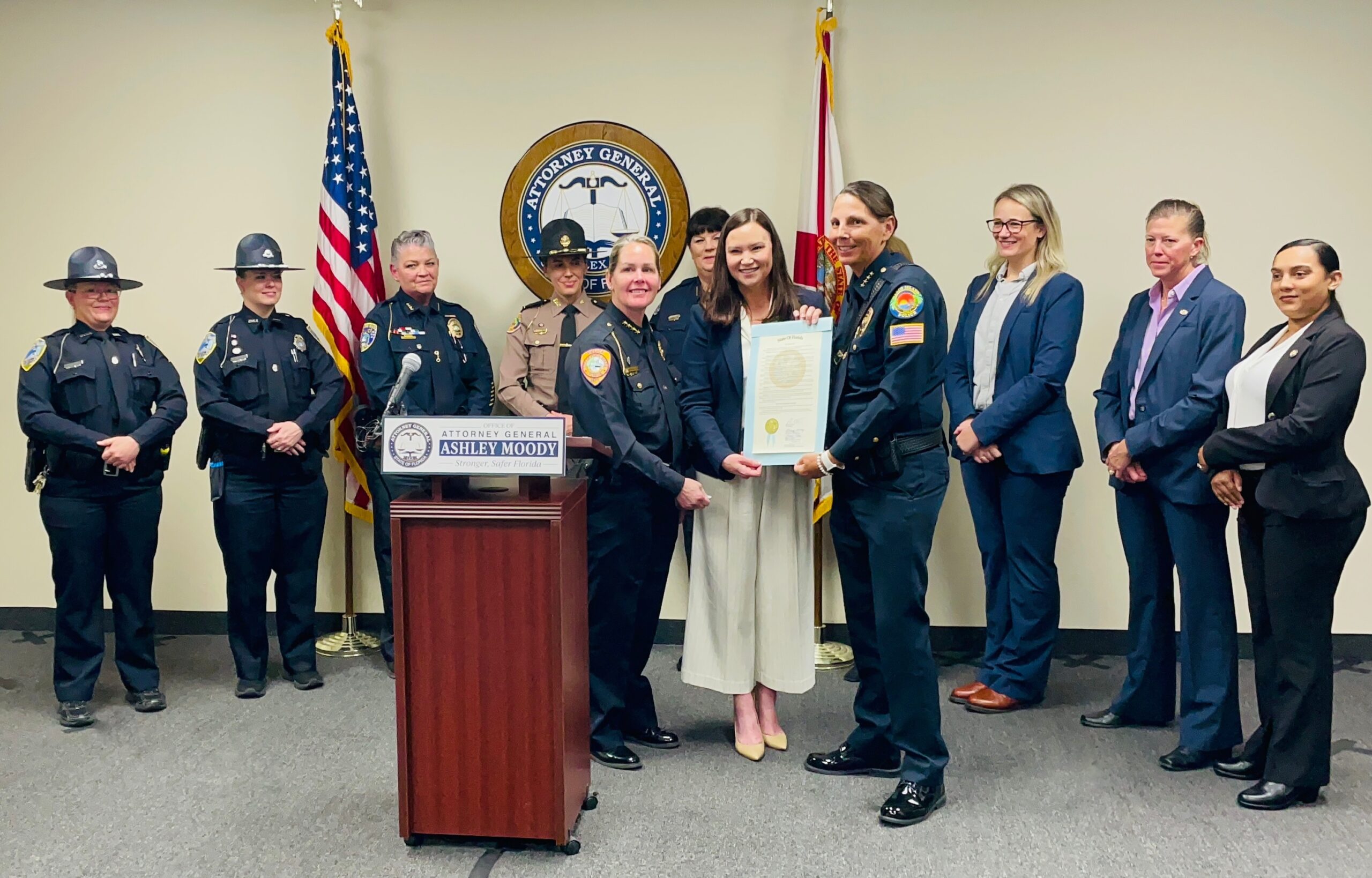 Overall, there are 7,410 female police officers in the state, or about 16% of all law enforcement, which is 4% higher than the national average, according to Moody's office. Of those, 20 are police chiefs, including 10 who are the first female chief in their department's history.
"I want to thank Attorney General Moody for taking the time to acknowledge the contributions of all the hardworking women in law enforcement.," Punta Gorda Chief of Police Pamela Davis said. "It was an honor to represent the Florida Police Chiefs Association and our record number of female police chiefs during the presentation of Attorney General Moody's resolution recognizing Women's History Month.
"I'm proud to be a part of the outstanding Florida law enforcement community and Attorney General Moody's continued support is greatly appreciated. As part of Women's History Month, she should also be recognized for her efforts, dedication and partnership in making Florida one of the safest states in the nation."
Welcome aboard
Chief Financial Officer Jimmy Patronis held a swearing-in ceremony for new members of the Florida Commission on the Status of Women.
Patronis officially inducted new board members Melissa Stone, Maria Wells, Staci Sims, Kate English, Tina Vidal-Duart and Jennifer Collins. Stone, the CEO of Cavalry Strategies and Chief of Staff to former Gov. Rick Scott was appointed to the Commission by the Governor in January.
The CFO also inducted the board's officers for 2023: Chair Sophia Eccleston, Vice Chair Lori Day, Treasurer Rosie Paulsen, Secretary Claudia Medina Thomas, Member at large Jenna Persons-Mulicka, Member at large Maruchi Azorin, and Parliamentarian Belinda Keiser.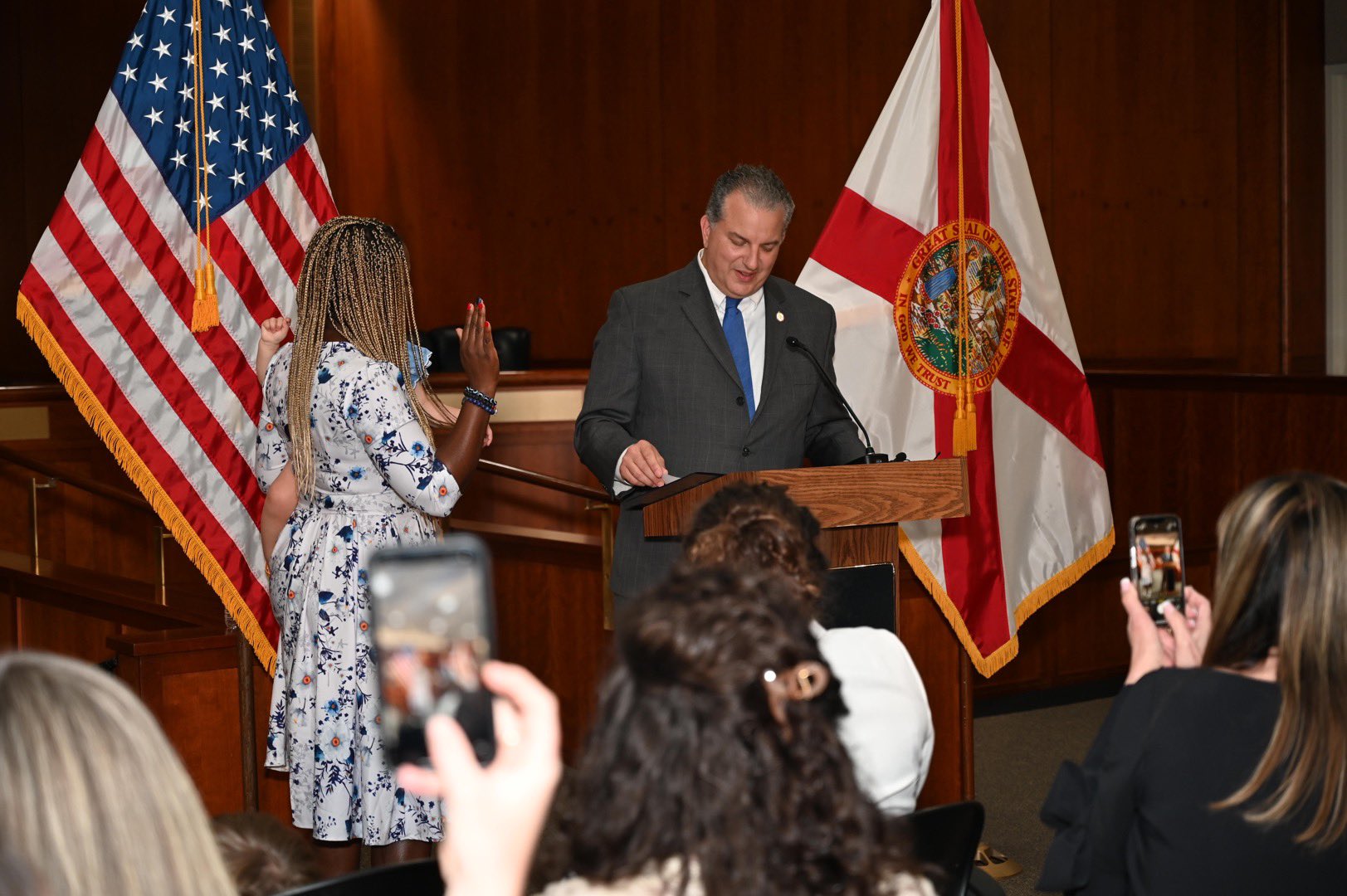 During the ceremony, Patronis and commission members also highlighted the release of the 2022 Voices of Women survey, which identifies the key issues and needs women and families perceive as important in their communities and also highlights the viewpoints of all segments of the population from across the state.
"It was an honor to swear in the 2023 officers and the new members of the Florida Commission on the Status of Women as well as highlight their recent statewide survey. The Commission works tirelessly to ensure the women in our state have the tools and resources necessary to be successful," Patronis said.
"As Florida's CFO, inspiring women have shaped my career from Day One and I wouldn't be standing here today without their guidance, talent and dedication. I am confident that these officers along with the other board members will greatly improve the well-being of Florida's women and I wish the Commission great success."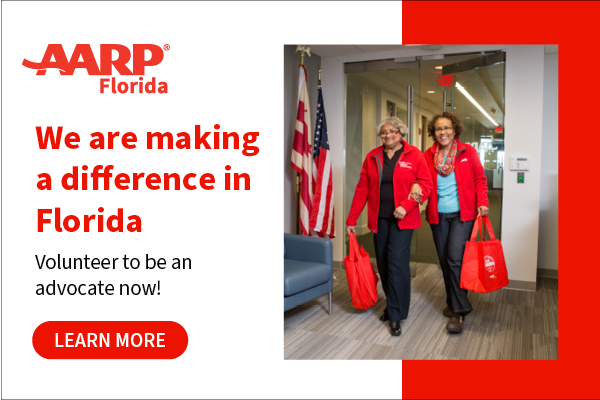 Hemp Day
Florida's laws allowing hemp production are being abused, leading some "high potency" THC products to be marketed to minors, Agriculture Commissioner Wilton Simpson said this week. He's supporting legislation aimed at ending those loopholes.
"While many legitimate agriculture businesses grow and produce quality hemp products, there are deceptive practices that are putting Florida's children and adults at risk," Simpson said. "Consumers should be aware of the ingredients in products that they consume. Just because a product is profitable doesn't mean it is safe. We can promote agriculture while also keeping consumers safe, and this bill is a great first step in accomplishing that goal."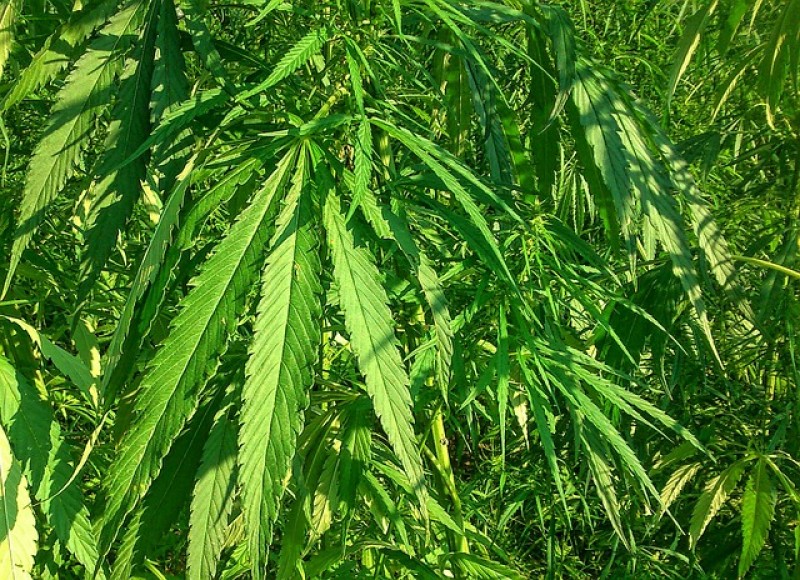 The bills (SB 1676/HB 1475) would ban the purchase of hemp products by children, ban marketing such products to children, require hemp materials to be stored in safe containers, and restricts the potency of ingestible hemp products.
"Floridians should feel safe with products being sold in our State," said Sen. Colleen Burton, a Lakeland Republican and sponsor of SB 1676. "They should have confidence knowing hemp extract products are not marketed in a way that may be confusing or misleading for children who may mistake it for candy."
Burton's bill passed through the Senate Agriculture Committee this week, but the House version hasn't received a hearing yet this Session.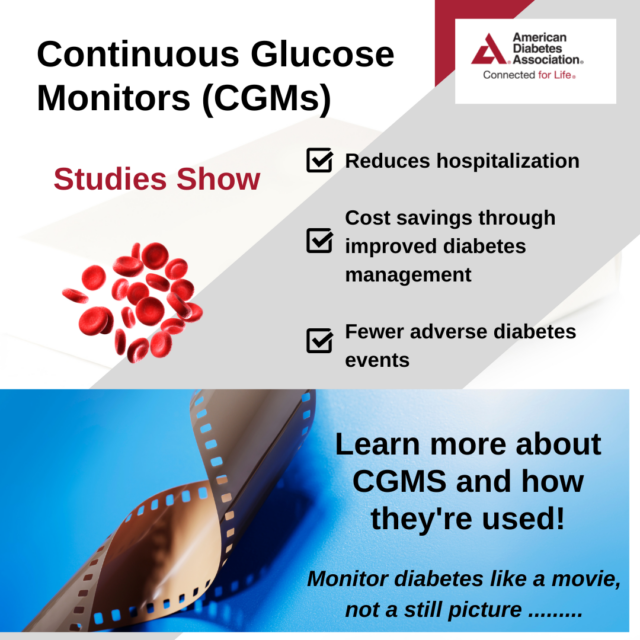 Instagram of the week
The week in appointments
Florida Fish and Wildlife Conservation Commission — DeSantis appointed Preston Farrior to FWC. Farrior, of Tampa, is the president of Cigar City Motors. He is a Council Member of the Florida Council of 100, Chair of the Marketing Committee for the Florida Fish and Wildlife Foundation, and a current member of the Board of Directors of the Bank of Tampa. Farrior earned his bachelor's degree in economics from the University of Florida.
State Board of Education — Gov. DeSantis has appointed former Rep. MaryLynn Magar to the State Board of Education. Magar, who served in the House from 2012 through 2020, was named to the board alongside Kelly Garcia, who is also a current member of the Florida Virtual School Board of Trustees. DeSantis' office also announced that current Board of Education member Ryan Petty, the father of Parkland victim Alaina Petty and member of the Marjory Stoneman Douglas Public Safety Commission, had been reappointed for another term.
Florida's 1st Judicial Circuit Court — The Governor appointed Steven Warrick to the court. He has been a partner at Brooks, Warrick & Associates since 2008. Previously, he was an associate at Fitzgerald & Brooks. He received his bachelor's degree from the University of South Alabama and his law degree from Nova Southeastern University. Warrick fills the judicial vacancy created by the retirement of Judge Mary Polson.
Lake County Court — DeSantis appointed Chad Monty to the court. Monty has been an Assistant State Attorney in Florida's 5th Judicial Circuit since 2012. Previously, he was the owner of the Law Office of Chad J. Monty. He received his bachelor's degree from Hofstra University and his law degree from Stetson University. Monty fills the judicial vacancy created by the enactment of HB 7027.
Public Employees Relations Commission — DeSantis appointed Donald Rubottom as Chair of the Public Employees Relations Commission, effective March 27. Rubottom, of Tallahassee, was the Staff Director of the House Public Integrity and Ethics Committee. He was previously elected as an Oklahoma state Senator and is a current member of the Florida Bar. Rubottom earned his bachelor's degree from Southern Methodist University and his law degree from the University of Tulsa.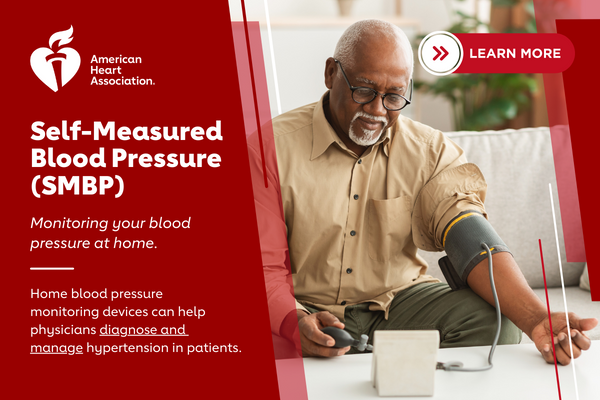 Bill Day's Latest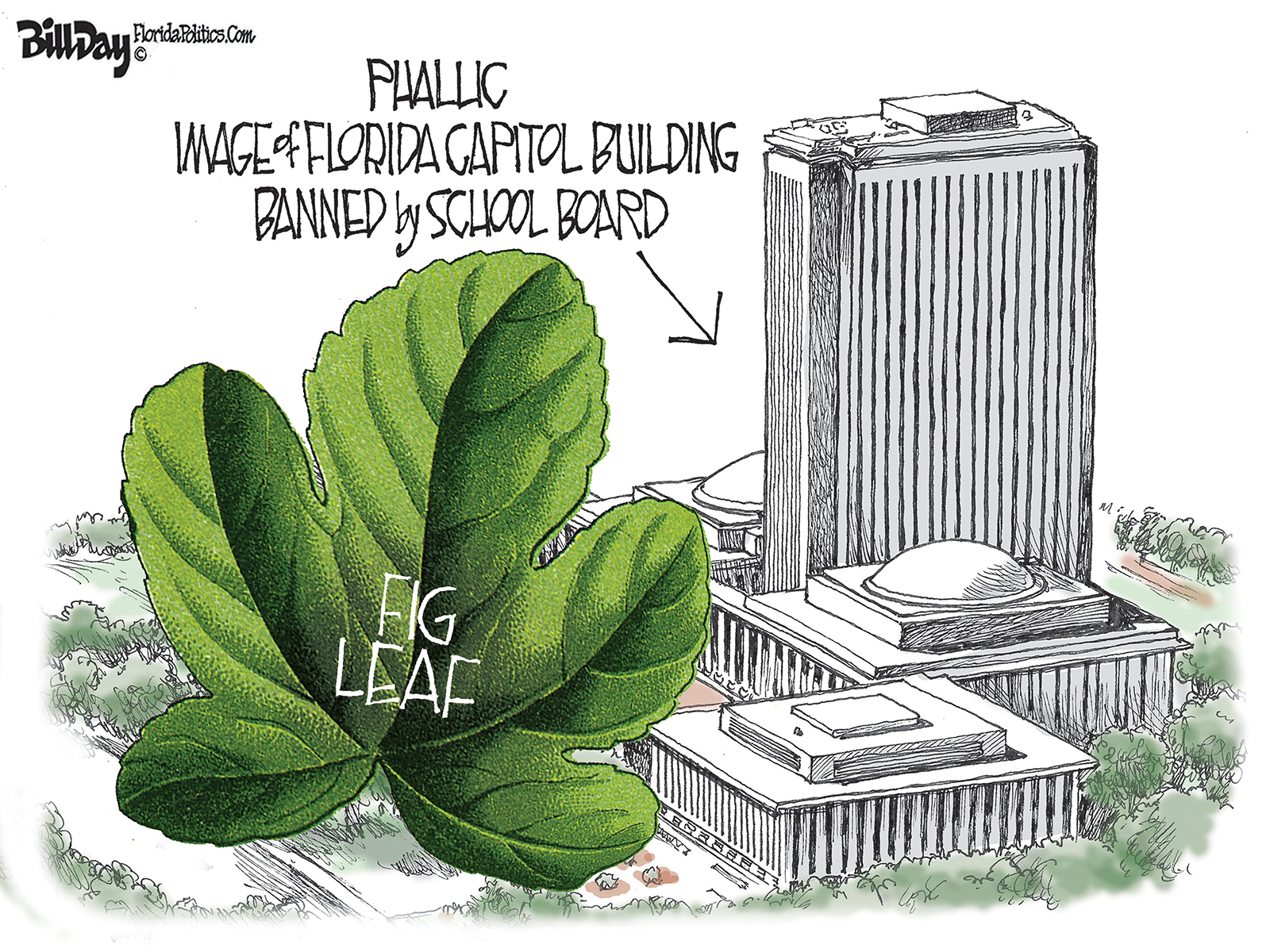 Father funding
The Florida Department of Children and Families announced that $21.2 million in funding is now available through the Responsible Fatherhood Initiative.
The initiative was signed into law last year and is meant to highlight the key role fathers play in their children's lives.
DCF cited evidence showing that children with involved fathers are at lower risk for emotional and behavioral problems, neglect and abuse, poor school performance, and criminal activity.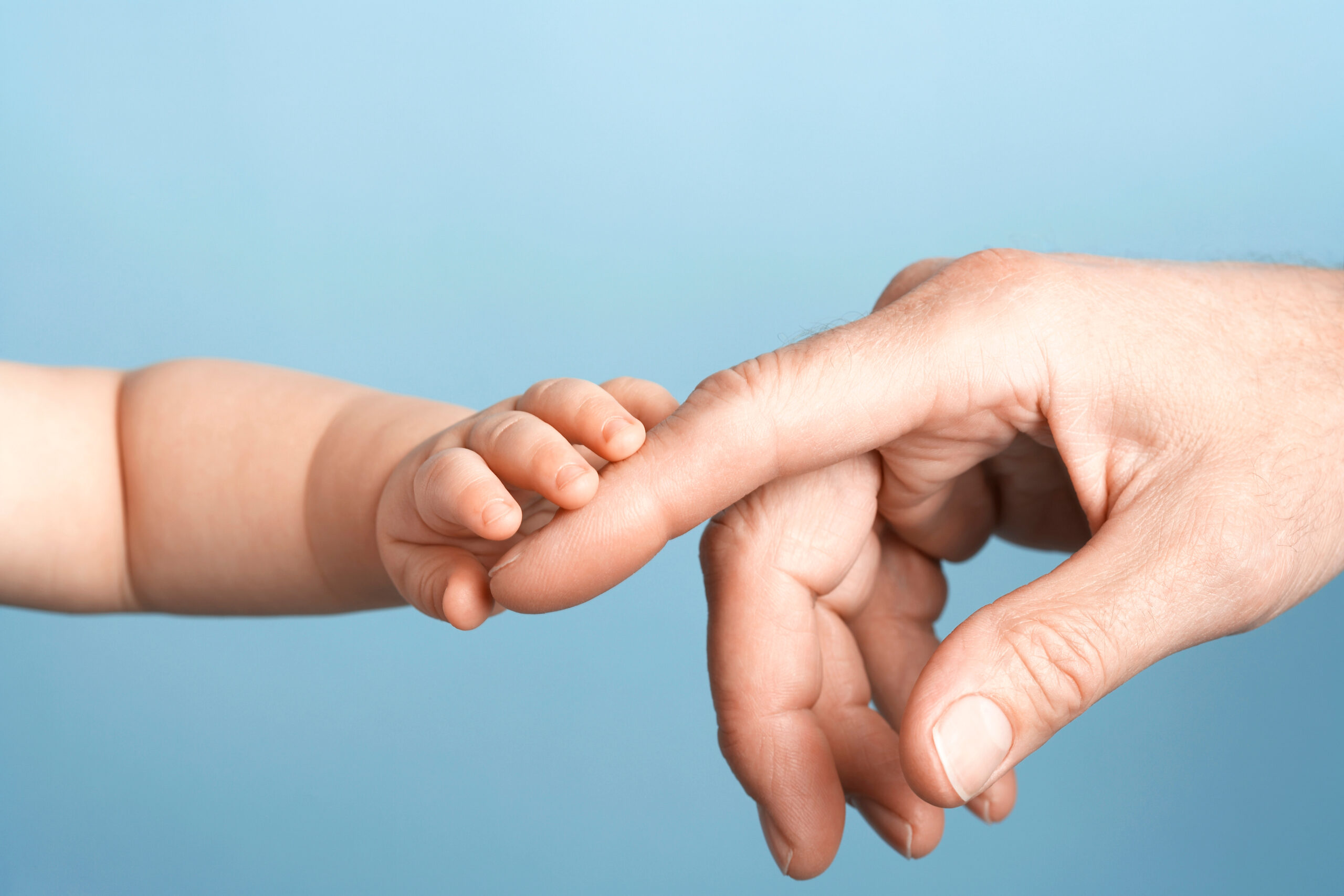 The department said the "historic investment has the potential to change the course of families' lives by shaping fathers and helping them to maintain an active role in the lives of their children."
The money will be disbursed through three programs:
—The Comprehensive Needs of Fathers grant, funds services that address the needs of fathers such as finding a job, managing child support obligations, understanding child development, and enhancing parenting skills.
—The Evidence-Based Education Programs for Fathers grant, funds educational programming focused on topics such as parent coaching, co-parenting collaboration, newborn and infant care education, and parenting skills training.
—The Mentorship Programs for At-Risk Male Students grant, which assists at-risk middle and high school boys in developing economic, social, emotional and cognitive skills.
Family First, a nonprofit organization in Tampa that provides parenting, marriage and relationship resources, has been selected to implement the first portion of the Responsible Fatherhood Initiative.
Removed and refloated
When shrimp trawlers go underwater or are seriously damaged, it can be an issue if the boat isn't properly insured or if the owner doesn't have the means to deal with the vessel.
The Florida Division of Emergency Management (FDEM) recently celebrated removing and refloating 34 shrimp trawlers in the six months since the landfall of Hurricane Ian. The Emergency Trust Fund produced $9.6 million for the work, conducted by the agency's Debris Task Force.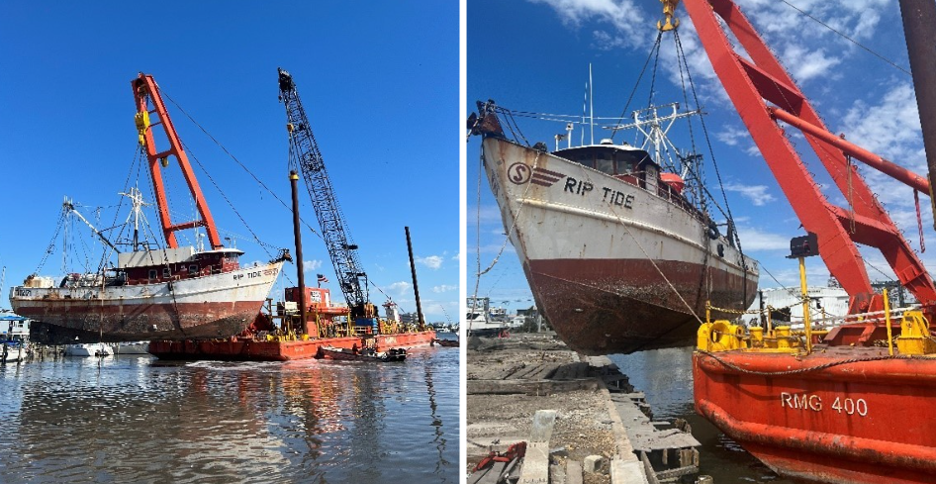 "Hurricane Ian caused widespread damage in Southwest Florida putting many in the seafood industry out of work due to their inability to access their shrimp trawlers," FDEM Director Kevin Guthrie said. "I want to thank our team at the Division as well as the numerous contractors who have worked around the clock to take on this massive project and help this industry get back on their feet."
This is the first time the state has managed debris removal after a hurricane. Hurricane Ian displaced more than 300 shrimp industry workers in Lee County.
The deadline for removal requests is March 29 for personal and commercial property owners in Lee, Charlotte and DeSoto counties.
This effort continued alongside the new Vessel Turn-In Program (VTIP) from the Florida Fish and Wildlife Conservation Commission (FWC), which is geared to help boat owners to get their vessels out of the water and dealt with before they become derelict. Crews take the vessel and dispose of it at no cost to the owner of the boat.
Vessel owners who want to apply for the FWC program can call 850-488-5600 or go to myfwc.com.
Play ball!
Measures are moving in both the House and Senate to allow charter school students to play on private school sports teams and participate in private school extracurricular activities.
The Senate bill (SB 190), sponsored by Republican Sen. Erin Grall, cleared the full chamber Friday. The companion bill (HB 225), sponsored by Republican Reps. Fred Hawkins and Jennifer Canady, cleared the House Tuesday.
Under current law, students who are home-schooled are already able to participate in private school sports and extracurricular activities. The companion measures would extend that allowance to charter school students.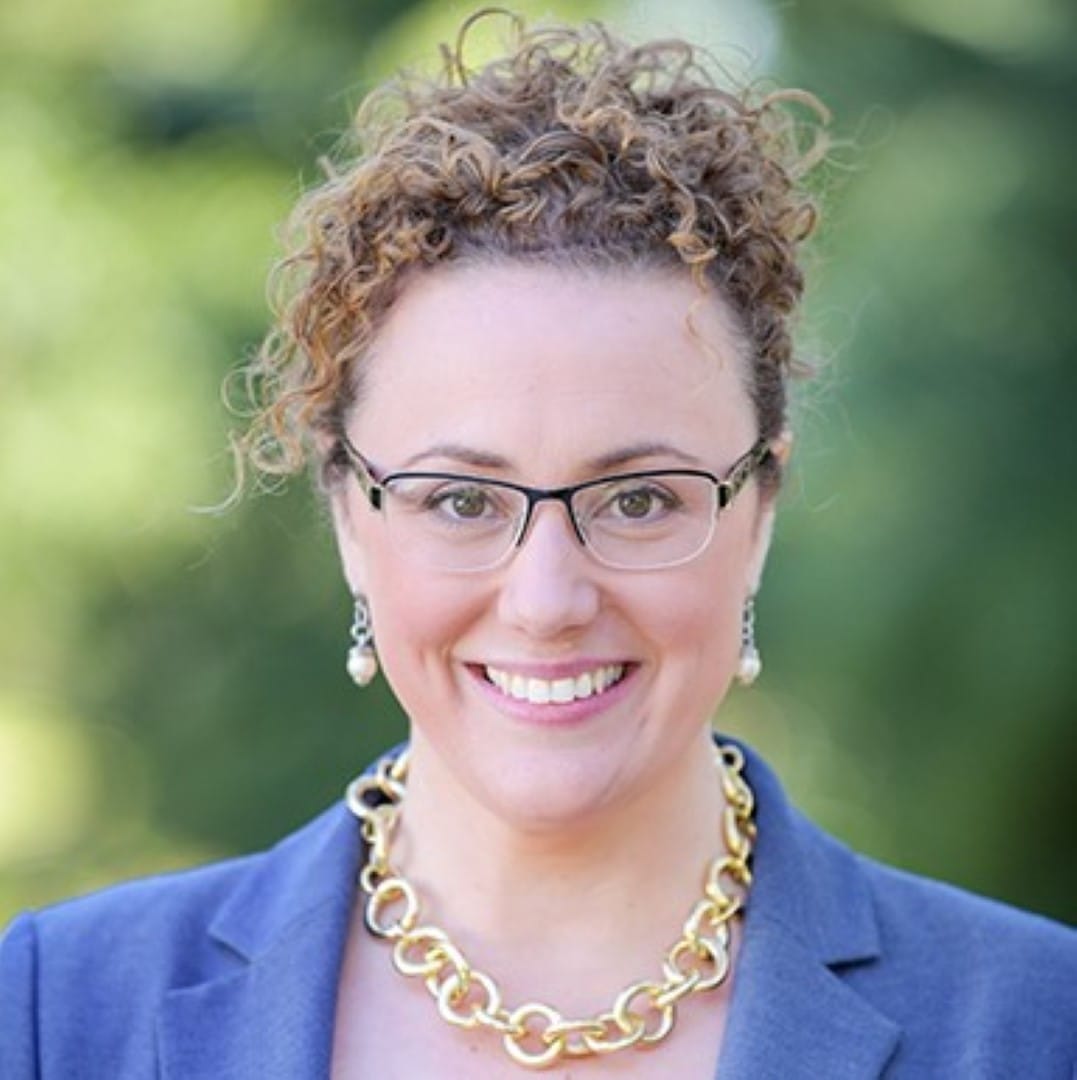 Students attending charter schools where a particular program or sport is unavailable are currently able to participate at a school within their zoned district. This measure would give them the opportunity to instead choose a private school.
The effort came after an incident in Vero Beach last year involving a group of charter school students who were forced from a private school's varsity football team in the middle of the season.
Someone complained about the students' participation despite a yearslong arrangement based on an interpretation of existing law that allows home-school students to play on private teams.
Not only were the students removed from the team, but their victories to that point were also overturned.
Grall filed the bill to align rules for charter school students with those for home-school students.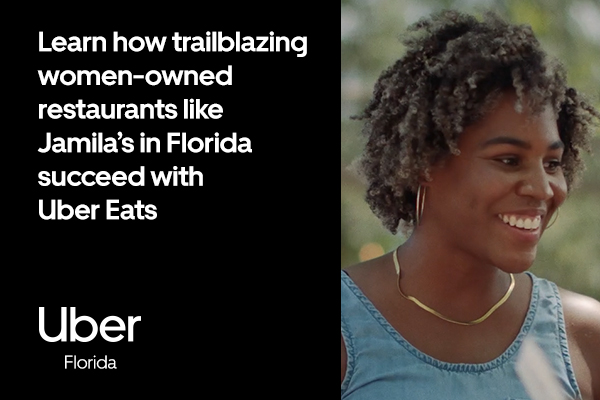 'Historic cemeteries' advances
Legislation creating a state program and process to research and preserve abandoned historic African American cemeteries has one more committee stop before reaching the House floor.
Members of the House Infrastructure and Tourism Appropriations Subcommittee voted unanimously for the measure (HB 49) which would codify recommendations from a task force state lawmakers created to examine the issue.
In June 2019, Tampa Bay Times reporter Paul Guzzo revealed that Zion Cemetery, a burial ground containing some 400 people, now sits beneath an affordable housing complex in Tampa.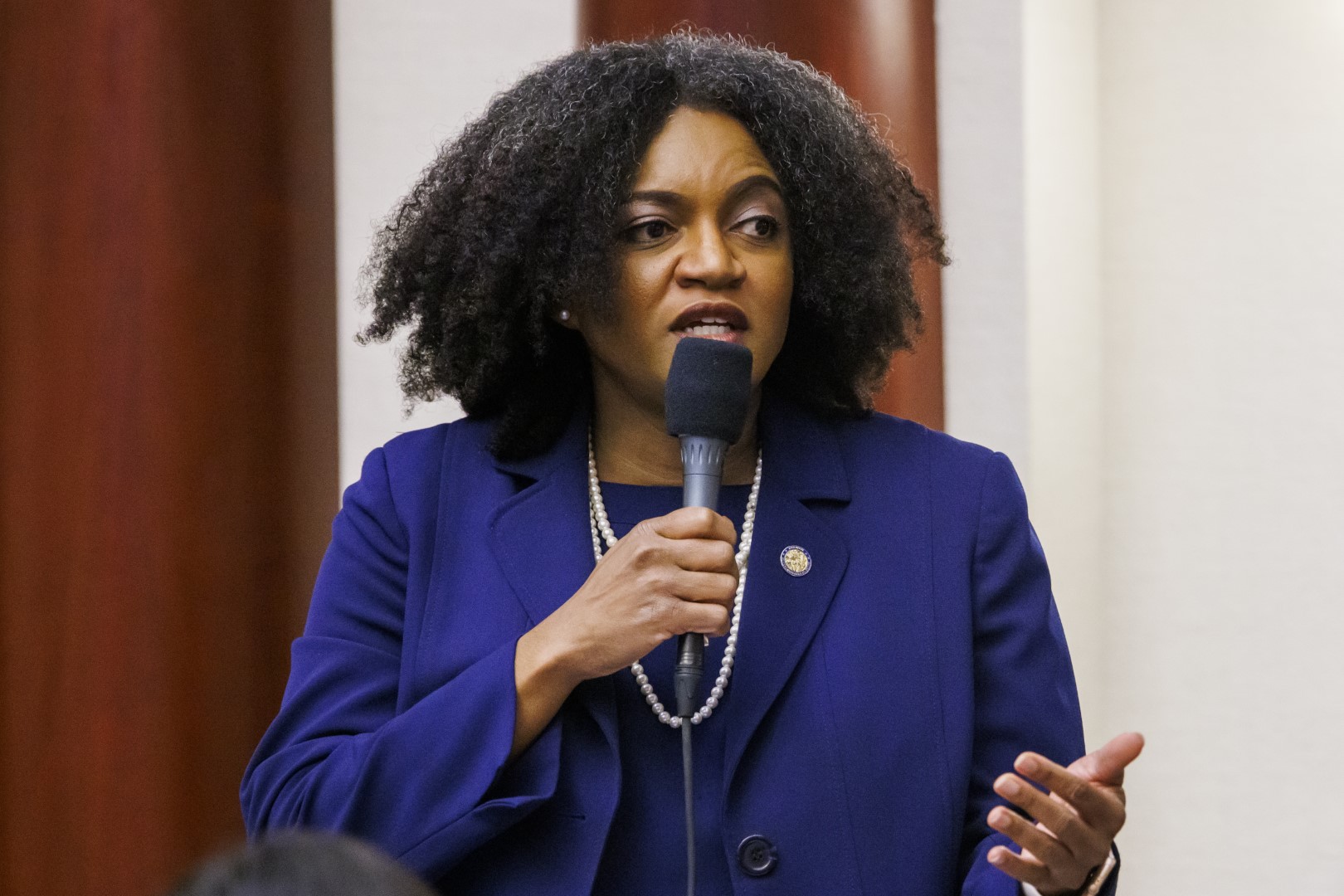 The legislation would create the Historic Cemeteries Program and the Historic Cemeteries Advocacy Council within the Department of State's Division of Historic Resources to support and facilitate abandoned and historic cemetery education and maintenance.
As written, the bill would earmark $1 million in nonrecurring general revenue funds to finance the agency, paid for by $242,433 in recurring funds and $12,021 in nonrecurring funds.
House Minority Leader Fentrice Driskell, who sponsored the bill with Democratic former Sen. Janet Cruz, said she looks forward to continuing to work with her colleagues in the chamber to move the bill through its final committee stop and ultimately pass it into law.
"I am committed to working toward a Florida where everyone has the freedom to be healthy, prosperous, and safe," she said in a statement.
A companion measure (SB 240) by Democratic Sen. Bobby Powell passed its first committee March 15.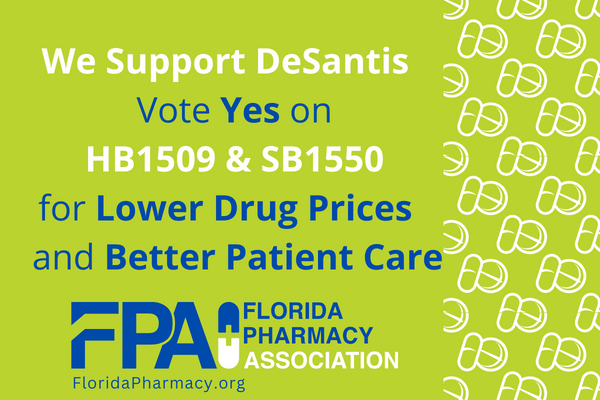 School Board residency
A bill that would push back the deadline for a School Board candidate to move into the district they wish to represent cleared its third and final committee in the House Thursday.
The measure (HB 411) is scheduled to be heard by the full House Thursday.
Rep. Kevin Steele, a Dade City Republican and sponsor of the bill, pointed to an incident in his native Pasco County in which Al Hernandez was initially disqualified from the ballot by a lower court because he didn't live in the district.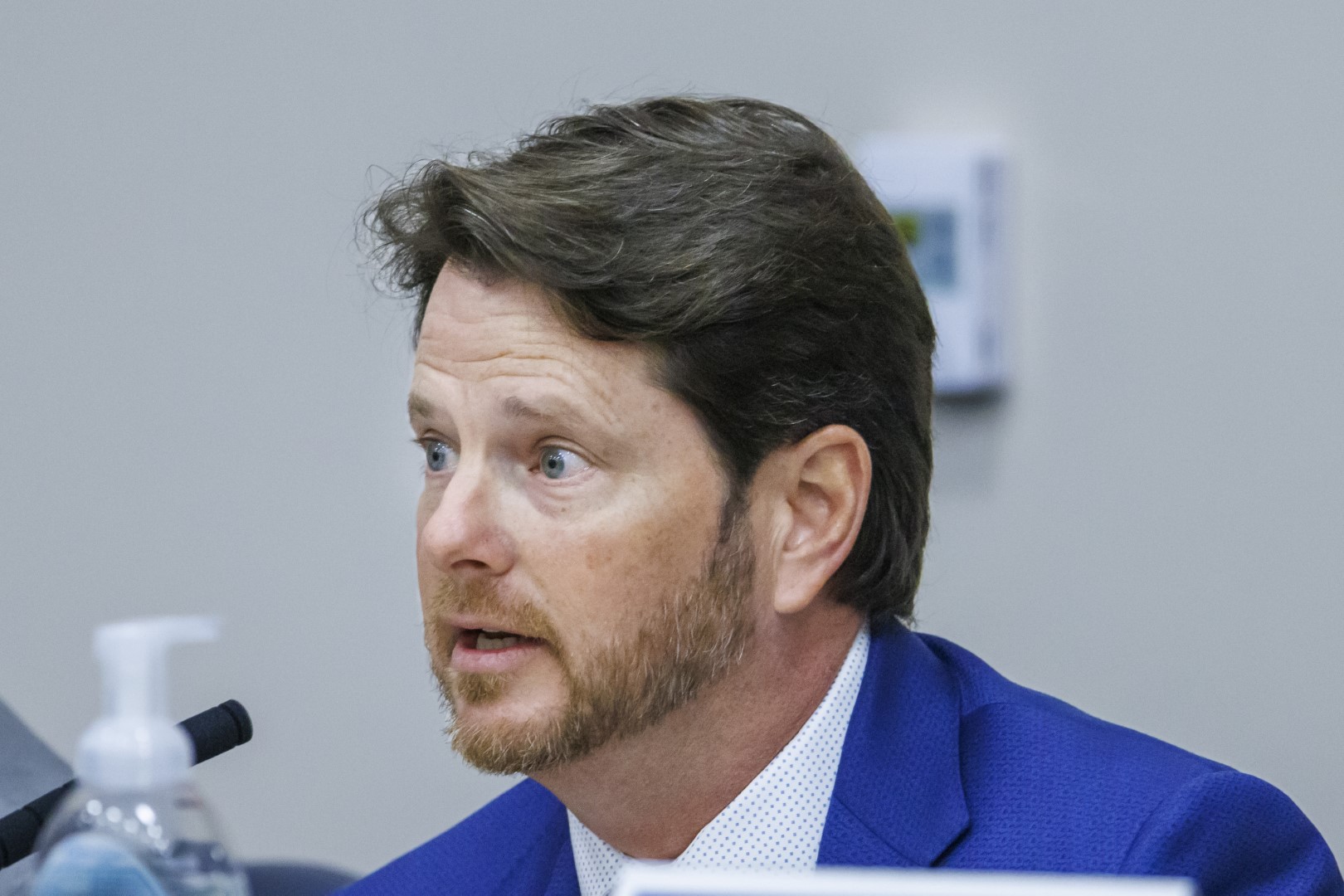 Hernandez originally lived in Odessa but bought a home in Zephyrhills in April 2022, in the District 1 area he intended to serve. The home, though, had mold issues and Hernandez lived elsewhere in June 2022 during the qualifying period while the home was being renovated. The ruling was overturned on appeal and Hernandez won the election.
Under current law, candidates must live in the district they wish to represent by the time they qualify for office. The bill would move that back to when the candidate takes office, meaning a candidate could run the entirety of their campaign while living outside the district, and move only if they are elected.
The Senate companion (SB 444) is awaiting a hearing in the Education Pre-K-12 committee, its second of three committee stops.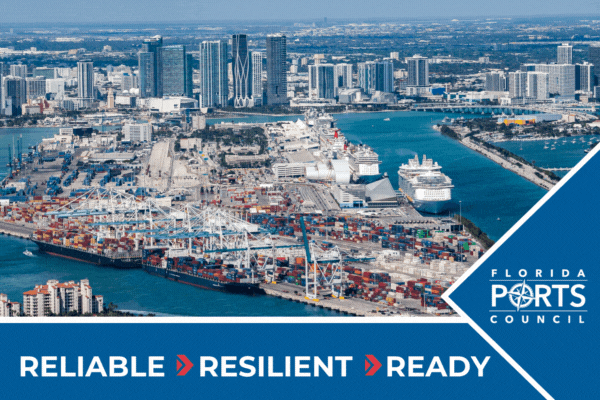 Two steps forward
Dozens of young Floridians were at the Capitol this week for the Reclaiming Florida's Future for All Advocacy Day, which organizers billed as the "largest convening of youth clean energy advocates in Florida" by organizers.
The event, which included a news conference attended Sens. Lori Berman and Alexis Calatayud as well as Reps. Joe Casello and Vicki Lopez, saw the students push for action on a proposal (SB 178/HB 195) that would harden the state's emergency shelter infrastructure.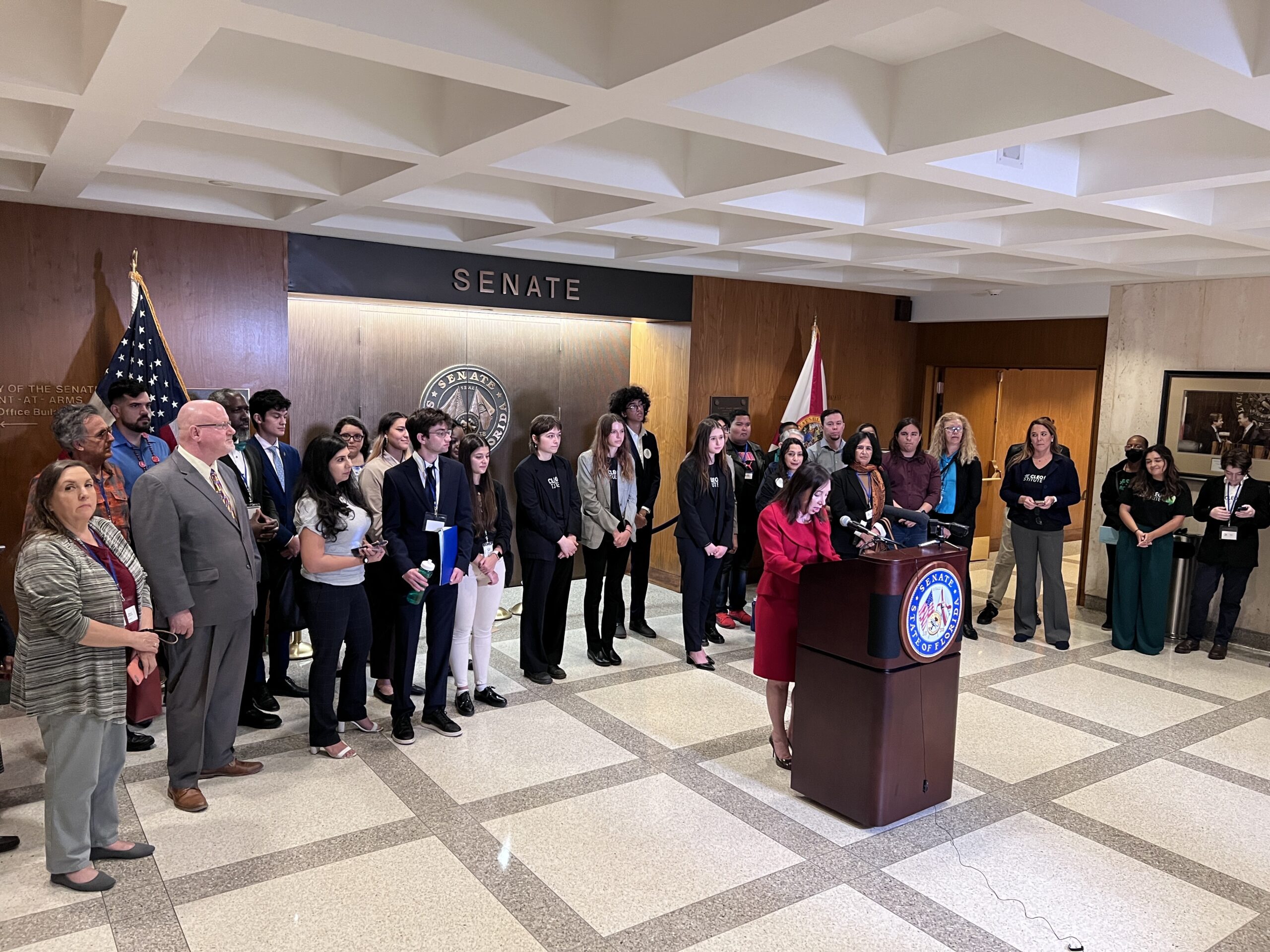 Under the bills, filed in response to the devastation caused by Hurricanes Ian and Nicole, upgrades designed to improve the hardiness and energy independence of educational facilities will be exempted up to $2 million from the cost per student station limitation imposed on school construction.
Both bills took a step forward in the committee process this week.
"We know that true community resiliency includes mitigating global warming pollution, while also adapting to the impacts of warming and changing climate. This legislation does both, allowing us to transition to cleaner and renewable sources of energy while using solar and on-site battery storage to provide backup power for emergency shelters," said Salome Garcia, Senior Manager of Policy & Campaigns at the CLEO Institute
Alian Collazo, a staffer in Calatayud's office, added, "Florida's schools open their doors to 3 million students every day and also serve as safe emergency shelters for communities during disasters. Schools are the backbone of a community."
Prawn brokers
Ever wondered if the shrimp on your plate really came from the Atlantic? Florida State University can give you the answer.
Researchers at FSU's College of Health and Human Sciences collaborated with seafood industry representatives to develop a quick and cost-effective test that can identify Atlantic white shrimp.
Assistant Professors Prashant Singh and Leqi Cui, and graduate students Samuel Kwawukume and Frank Velez from the Department of Nutrition & Integrative Physiology detail the process in a paper published in Food Chemistry: Molecular Sciences.
The university said the test is needed because shrimp is one of the most highly imported seafoods in the U.S. and they are particularly vulnerable to "food fraud," such as species substitution and mislabeling.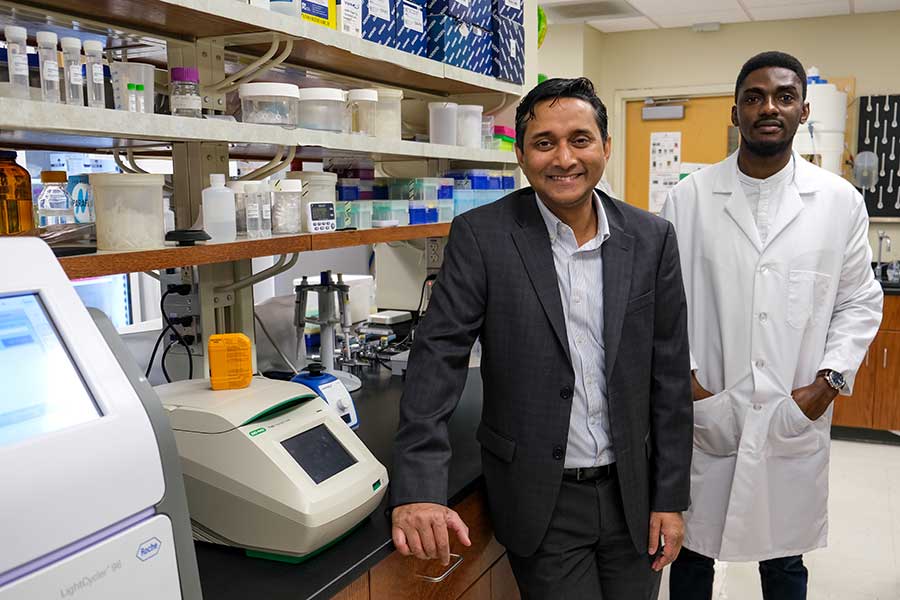 "Looking at the industry, there's not much time for laboratory testing, but there's always a need for rapid tests," said Kwawukume, a master's student who spent five years working as a food scientist before joining the Singh lab.
Typically, seafood experts can identify shrimp species based on physical characteristics. However, with processing, shrimp are often peeled and deveined, making identification challenging.
"When you peel the shrimp, they look similar," Singh said. "That's why industry wants a method they can use at their location without the use of any advanced equipment to confirm the species. They don't have resources for a fancy lab or expensive equipment, they don't want to send off samples and wait five days for results, which can be an expensive process for them too."
Capitol Directions

Ron DeSantis — Up arrow — Torts was just the first of many wins between now and May 6.
The walkback — Up arrow — So the Governor really is ruled by presidential polls.
Casey DeSantis — Up arrow — We're not complaining, but does she ever take a break?
Wilton Simpson — Up arrow — Grain silos … they're as vital to national security as missile silos, just tastier.
Richard Corcoran — Up arrow — That $700K is producing a solid ROI.
Kathleen Passidomo — Up arrow — She's giving Southwest Florida the cash to build back better
Mike Beltran — Down arrow — You may run the risks, but you don't do the cutting.
Will Robinson — Up arrow — If Moe Szyslak ever needs a barback, Will's up for the job.
Florida Chamber — Up arrow — Other state Chambers, start taking notes.
Alix Miller — Up arrow — Truckers will be seeing some different billboards in a few months.
School choice advocates — Up arrow — This may be their last up arrow, because Corey Simon and Kaylee Tuck are giving them everything they ever wanted.
Trial lawyers — Down arrow — Works on contingency? No, money down!
Alimony — Crossways arrow — Just stop cheating on your wives.
Martini millionaires — Down arrow — They're what you get when you give shoe-wearing special interest powers a bottle of gin, presumably.
Minor leaguers — Down arrow — Free Denny's and a bus ticket makes their wages look worse, not better.
Pronouns — Down arrow — why/God/why
College sports fans — Up arrow — You can still rush the court, just don't try to sell the net on eBay.
Sleeping in — Up arrow — Your kids will be able to hit snooze a couple more times, starting in 2026.
City of St. Pete — Down arrow — We told them the stove was hot, but they touched it anyway.
City of Tally — Down arrow — OK, maybe downtown isn't a hellscape, but you should still check the bottom of your shoes after your walk.
Barney Bishop — Down arrow — New rule: Teachers may only mention Michelangelo in the context of Ninja Turtles.
Chris Dorworth — Down arrow — Just take the L, man.
Nikki Fried — Down arrow — Step 2: Find a way to turn Twitter likes into votes.
Sydney Gruters — Up arrow — If anyone can drum up donors for New College, it's her.
Red Dog Blue Dog — Up arrow — Four paws up for the bartending crew!