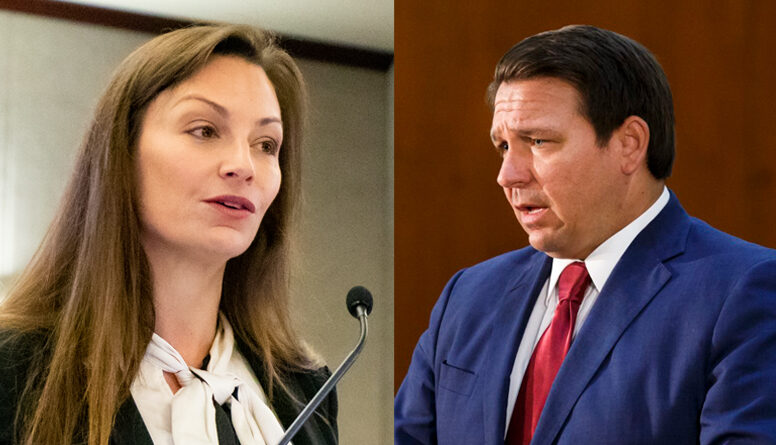 The moves comes after Donald Trump's camp filed an ethics complaint against DeSantis earlier this month.
Ron DeSantis is facing yet another ethics complaint from a political nemesis. This time, it's a Democrat.
Florida Democratic Party Chair Nikki Fried has filed a complaint with the Florida Commission on Ethics against the Florida Governor. At issue: purported "gifts" from DeSantis' state-level Friends of Ron DeSantis political committee that violated a statutory ban, particularly in light of the Governor being termed out of office in 2026.
One such disbursement was last month, when the political committee spent more than $235,000 when "top donors and supporters gathered at the Four Seasons Resort Palm Beach for a three-day retreat as part of an effort to increase his national profile in advance of an anticipated run for the Republican nomination as President of the United States in 2024."
The complaint cites a second six-figure spend: "$142,388.65 to the Four Seasons Hotel Miami on January 27, 2023 for a meeting expense."
A disbursement of "$11,895.90 to Dirty French Steakhouse on February 13, 2023 for food and beverages" also made the complaint, as did "expenditures totaling $86,107.86 to Ace Specialties LLC of Lafayette. LA for 'store inventory.'" Likewise, roughly $5,000 of combined spending on T-shirts and Tervis tumblers made the cut.
Assuming the Ethics Commission finds the complaint to be salient, the Governor could be subject to a significant "civil penalty equal to three times the amount of the gifts, which shall be paid to the General Revenue Fund of the state."
Fried's complaint is the second recent ethics gripe against the Governor as he moves toward a national run. The first one stemmed from former President Donald Trump's organization. Taylor Budowich of MAGA Inc. alleged that there is "ample evidence that Gov. DeSantis and various political committees have engaged in conduct that violated Florida ethics law."
National Review reports that DeSantis' office believed that complaint to be "frivolous" and "politically motivated." We have reached out to the Governor's Office for reaction to this new complaint.