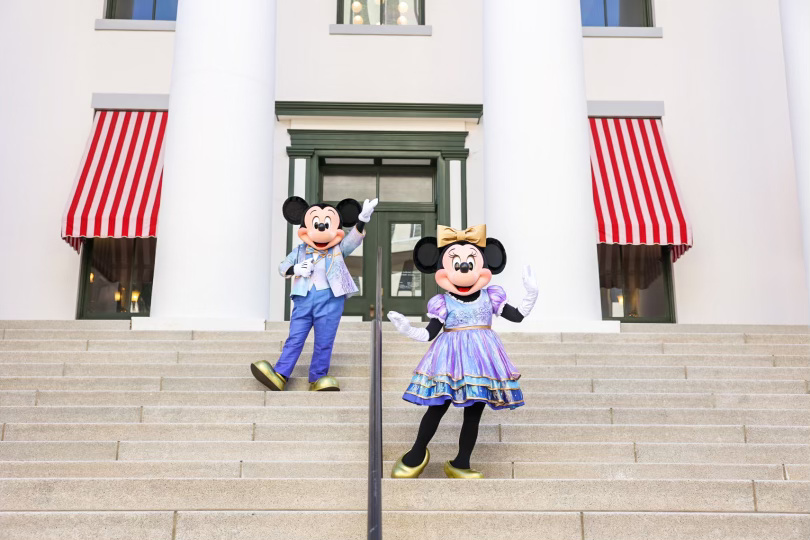 'I don't know if they can fix this. … I think they may have been outwitted by the board.'
Gov. Ron DeSantis' administration is vowing to take legal action against the former board members of the former Reedy Creek Improvement District over their move to cement the Walt Disney Company's control over the district, but Senate and House leaders are unsure there's a legislative solution to the issue, at least during the current Regular Session.
"I think we're going to take a look at it, I'm sure … to see what they actually did," Senate President Kathleen Passidomo, a Naples Republican, told reporters. "It's too early to do anything right now and we've got a lot on our plate for the rest of this Session so I don't anticipate doing anything in the near term."
At their meeting this week, the board of the Central Florida Tourism Oversight District, formerly known as Reedy Creek, discovered the previous board approved a deal that allows Disney to retain control over height and building codes and land use within the district for the foreseeable future.
DeSantis' aides said there are "legal infirmities" in the contract and hinted at litigation in the future. Attorney General Ashley Moody has issued a public records request of documents related to the maneuver.
Disney, though, has said the deal was approved in a public meeting that was properly noticed and in line with Florida's public meeting laws.
House Speaker Paul Renner, a Palm Coast Republican, said he's unsure if there's anything the Legislature can do but he backs the Governor's pushback.
"In terms of legislatively, I don't know, but I'm fully supportive of the Governor taking action. I think what's happened is disingenuous to say the least," Renner told reporters Friday. "The way it happened is frankly a lack of candor in terms of how they noticed it and how they went about it. I think they acted in bad faith, I think that's pretty simple."
Democrats, though, noted the irony in Republicans feeling tricked over the situation. The move to revoke Disney's control of the district that covers its area of operations in Central Florida stemmed from DeSantis' reaction to former Disney CEO Bob Chapek's comments opposing the first Parental Rights in Education law, dubbed by opponents as "Don't Say Gay."
The law banned instruction on gender identity and sexual orientation in grades K-3. DeSantis pushed the Legislature to dissolve Reedy Creek in a Special Session last year after Iger's comments. They did so, but delayed the effective date until June 30, 2023.
That gave lawmakers time to craft a long-term solution, as dissolving the district entirely would place its outstanding debt on the hands of local taxpayers in Osceola and Orange counties. In another Special Session called in February, lawmakers opted to rename the district, put DeSantis in charge of its board and remove some of its control over building codes and other perks it received.
But at the same time, the Reedy Creek board was moving to thwart the new law.
"It sounds to me like somebody in the Governor's Office took their eye off the ball because as I read and understand everything was properly noticed and went through the proper channels," said House Democratic Leader Fentrice Driskell of Tampa. "I don't know if they can fix this. … I think they may have been outwitted by the board."