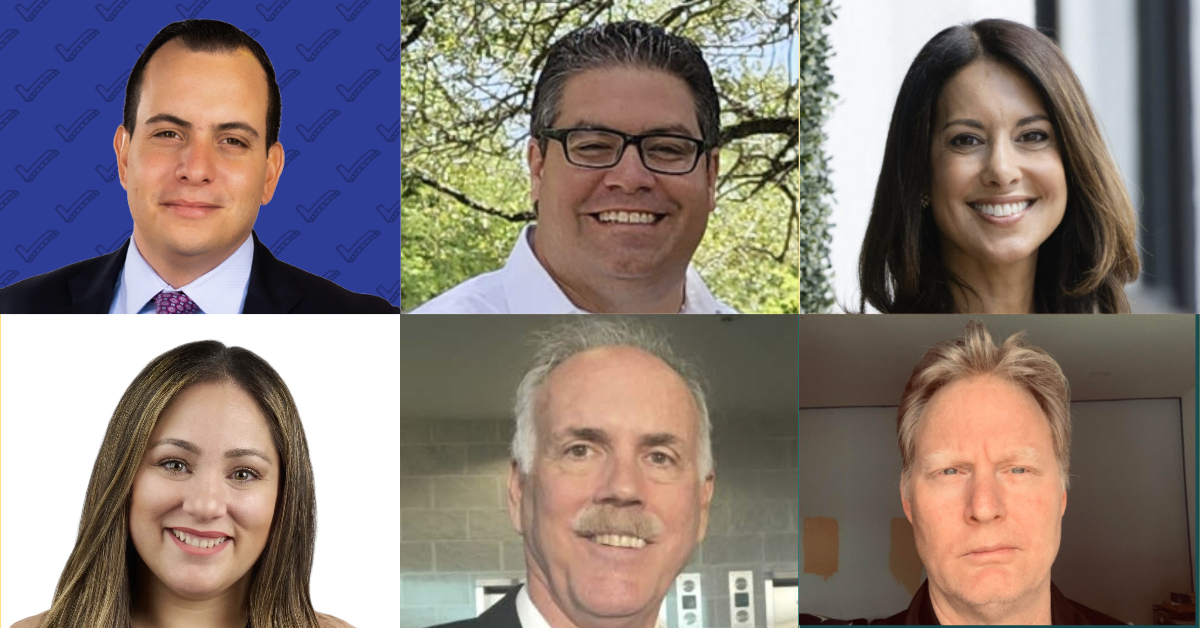 The two seats sought Tuesday represent 40% of the City Commission.
Two seats at City Hall in Coral Gables are up for grabs Tuesday, when voters will decide which of six candidates should have the title "Commissioner" next to their names through 2027.
Coral Gables' biennial election features contests for the Group 4 and Group 5 seats on the City Commission. No matter who wins, residents will have new representation on city dais.
The election comes at a pivotal time. The city had long insulated itself from developments that threatened to reshape its skyline and clash with its Mediterranean aesthetic. But in recent years, city officials have been far more permissive to such changes, to the chagrin of many residents — including one whose small home, now surrounded by a massive mixed development, resembles the protagonist's from the Pixar movie "Up."
With the help of a newly composed Miami-Dade County Commission, the city is also advancing with previously quashed plans to annex the nearby unincorporated neighborhoods of Little Gables, High Pines and Ponce Davis.
A January poll of residents found that most Coral Gables voters are OK with the Little Gables annexation. But not all are jazzed about it. The Coral Gables firefighters union, which in January opted for arbitration after two years' worth of contract negotiations went nowhere, said the annexations would further strain an already thinned department by adding 900 acres of serviceable area.
The two seats sought Tuesday represent 40% of the City Commission.
Unlike the Mayor, who serves two-year terms, Coral Gables Commissioners serve four-year, staggered terms. Elections for Groups 2 and 3 will occur in April 2025.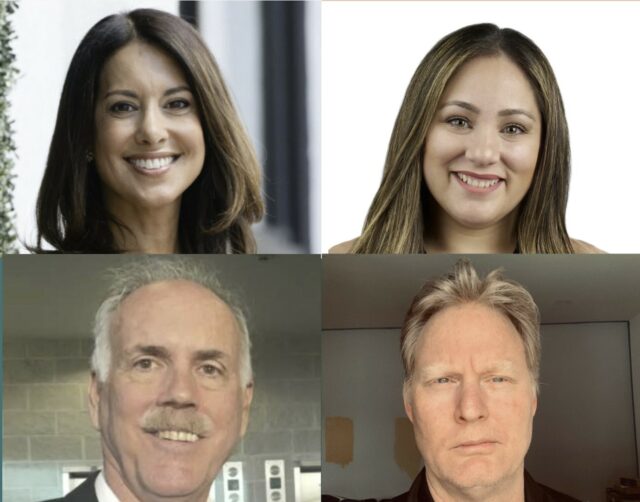 Group 4
Four candidates are vying to replace former Mayor Jim Cason, who was appointed last year to serve out the remainder of former Commissioner Jorge Fors' term. Fors left office after an unsuccessful run for the Miami-Dade County Commission to comply with Florida's resign-to-run law.
The two biggest fundraisers in the race are consultant Ivette Arango O'Doski and construction executive Melissa Castro, though there is a cavernous gulf between their respective campaign holdings.
O'Doski, a lawyer by training and registered lobbyist for the Greater Miami & The Beaches Hotel Association, is both the top fundraiser in the contest and the candidate with the most governmental experience.
She is a former vice president of the Miami-Dade Beacon Council, the county's primary economic development arm, and has been a member of the state Board of Architecture and Interior Design.
Since launching her campaign in August, she's raised about $134,000 through a blend of personal checks, corporate contributions and donations from political committees in addition to roughly $6,000 of her own money.
Her biggest donor was MBF Health Care Partners, a middle-market investment group, and Century Homebuilders Group, a South Florida-based construction company.
Her platform prioritizes investing in public safety, providing the community with family-friendly amenities, boosting government transparency, protecting the environment, supporting senior services, backing responsible development, combating traffic and helping small businesses.
She carries endorsements from Coral Gables Mayor Vince Lago — who in February coasted into a second term unopposed — and Kevin Marino Cabrera, who defeated Fors in November to represent Coral Gables and other cities at County Hall.
David Lawrence Jr., a former publisher of the Miami Herald who since 1999 has chaired The Children's Movement of Florida, called O'Doski "a natural for elected office." Mark Trowbridge, president and CEO of the Coral Gables Chamber of Commerce, described her as "a force" with "incredible insight into the political process but (who is also) very grounded and connected here in Miami-Dade County."
Castro, meanwhile, has leaned heavily into grassroots fundraising. Since filing to run in February, she amassed about $12,500 through 40 personal checks and 10 business contributions.
She also has the backing of Gables Neighbors United, the city's largest resident activist group, and documentarian Billy Corben.
Castro is the CEO of MED Expeditors, a construction permit expediting service her mother owned and operated until her death in 2020. Castro's educational background and professional focus until then was in psychology.
Her campaign website says that, if elected, she will work to boost residential involvement in government, support first responders, apply a data-oriented approach to city budgeting, streamline the city's permitting process, improve residents' quality of life and support healthy development while prioritizing historic preservation.
Also running are businessman Jackson "Rip" Holmes, a Coral Gables native who has consistently run for office since 2019, and mortgage broker Sean Patrick McGrover.
Holmes filed to run for the Group 4 seat immediately after the 2021 election and has raised less than $2,000 since. He promises to accomplish four things in his first term: tackle "runaway development" by rewriting the city's zoning code, lower taxes, revitalize the downtown Miracle Mile and Ponce de Leon business sector, and represent residents' priorities in the budgeting process.
McGrover, who collected $5,500 since launching his campaign in August, mostly through personal checks, is alone among the four candidates in not having a campaign website.
He told Coral Gables Magazine he wants to support local businesses, attract more large companies to the city, develop a Coral Gables-specific cryptocurrency, protect the city's bond rating and develop a down payment grant program to assist first responders and health care workers who want to buy homes.
Per the city's code of ordinances, a City Commission candidate must receive more than 50% of the vote to win outright. If no candidate secures that share, the two candidates with the most votes will compete in a runoff, which would occur on April 25.

Group 5
The race for Group 5 pits lawyer Alex Bucelo, who also ran for the Coral Gables Commission in 2021, against city activist, marketer and local media mogul Ariel Fernandez, who first sought a seat in City Hall in 2015.
Both candidates boast experience serving their community.
Bucelo has been a member of the Coral Gables Planning and Zoning Board, Code Enforcement Board, the Mayor's Advisory Council and the Coral Gables Museum board of directors.
Fernandez, a former congressional staffer, has served as Chair of the city's School Community Relations Committee, Property Advisory Board and Emergency Management Division Board, as well as the Miami-Dade County Film and Entertainment Board.
He is also the publisher of Gables Insider, a blog focused on the city through which he has highlighted issues of residential import, including an "Executive Benefits Package" 54 people on the city payroll began receiving in 2017 without Commission approval.
Fernandez worked for nearly 15 years as a campaign coordinator and congressional aide for former U.S. Rep. Ileana Ros-Lehtinen. From 2011 to 2013, he served as a district director for U.S. Rep. David Rivera, who last year was arrested on several charges, including failing to register as foreign agent for Venezuela.
In 2021, Fernandez's consulting firm, The American Strategies Group, worked for Lago's mayoral campaign.
Despite that prior affiliation, Lago has endorsed Bucelo. Others backing Bucelo include Coral Gables Commissioner Rhonda Anderson, outgoing Vice Mayor Mike Mena, who currently represents Group 5, and Commissioner Kirk Menendez, whom Bucelo faced in 2021.
Three former Mayors — Cason, Don Slesnick and Raúl Valdés-Fauli — have endorsed Bucelo too, and Coral Gables Police Chief Ed Hudak has been calling residents on Bucelo's behalf, according to Political Cortadito.
Fernandez received endorsements from Arthur Estopiñan, Ros-Lehtinen's former Chief of Staff; Jennifer Ward Sando, who served alongside Fernandez on the School Community Relations Committee; former education board member Nuria Alloza Sanchez; former Coral Gables firefighter Nelson Rodriguez; and Gables Neighbors United.
In terms of funding, Bucelo is carrying a much heavier purse into Election Day. Since filing to run in August, he has raised more than $278,000 between his campaign account and political committee, Friends of the Gables.
He received numerous five-figure donations from local businesses, including several real estate development companies and consulting firms. Personal checks came in as high as $5,000, and he also scored contributions from political committees, including those of Fors and the man who beat Fors last year, Kevin Marino Cabrera, who represents Coral Gables at County Hall.
Fernandez, who filed around the same time as Bucelo, received roughly $28,500 in donations through late March, including a $25 check from Holmes and $100 from former Pinecrest Mayor and state Rep. Cindy Lerner.
He received just one corporate contribution, a $500 check from Law Services PA, a Coral Gables-based legal firm. Unlike his opponent, Fernandez has noted, he did not take any money from builders — a distinction he says makes him "unbought and unbossed."
Bucelo's platform is focused on maintaining the "character and charm" of the city, opposing large-scale development, enhancing residents' quality of life, supporting public safety, reducing taxes without cutting services and making Coral Gables more resilient.
Fernandez said he wants to slow development in the city, streamline the permitting process for home renovations, reroute funding from some big construction projects to pay for city needs, improve public safety, boost transportation, address traffic congestion, increase parking provisions, add enforcement officers to the city's payroll, maintain the city's tree canopy, support local businesses and boost government transparency.
There has been some nastiness during the race. In recent months, residents have received texts and mailers labeling Fernandez as a "socialist" due to his work more than a decade ago for Rivera.
The texts were funded by Getting Things Done, a political committee whose Chair, Jason Blank, backed attack ads against Lago two years ago when former Commissioner Pat Keon challenged him.
Fernandez told the Miami Herald the accusation is unfair and inaccurate. Bucelo denied involvement with the mailers.
More Getting Things Done-funded attack texts continued this week with a fake mock-up of a Coral Gables Magazine cover featuring Fernandez and labeling him a "Gables Insider" who is "shameful," "spreading misinformation" and "astonishingly inaccurate."
The magazine's editor, James Faber, said the outlet had "nothing to do with the cover."
Since there are just two candidates in the Group 5 race, whoever gets the most votes on April 11 wins the seat.