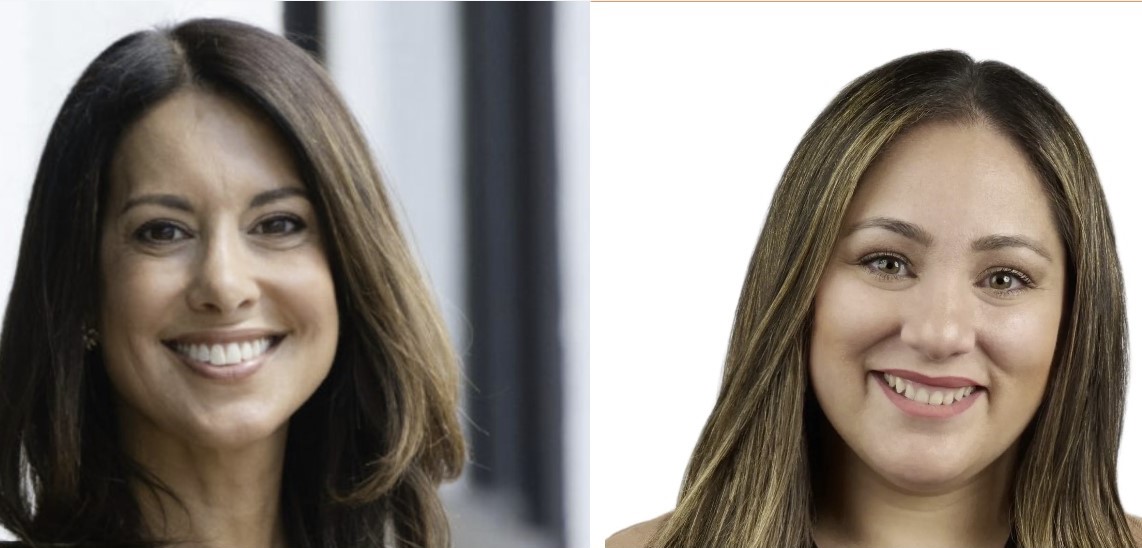 Neither candidate secured a large enough share of the vote to win outright.
Consultant Ivette Arango O'Doski and construction executive Melissa Castro are headed to a runoff for the Group 4 seat on the Coral Gables City Commission.
With all 25 precincts reporting Tuesday, O'Doski had 47% of the vote while Castro had 39%. The city's election rules require a candidate must receive more than half the vote to win outright.
They'll now compete in an April 25 runoff.
"We're excited about the overwhelming amount of support we've received throughout these past several weeks and we will continue to share our positive, unifying vision for Coral Gables. One in which, we protect our neighborhoods, invest in public safety, and give a voice to every neighborhood," O'Doski said in a statement.
Castro told Florida Politics she is "humbled, honored and grateful" to be headed toward a runoff, and she is "more determined than ever to continue engaging with residents, understanding their priorities, and working toward positive charge."
"This is a testament to the hard work and dedication I have put in, but evermore, a bold statement that Coral Gables is not 'for sale' and that I can't be bought," she said. "My priority is to make the residents understand that I am here for them and will put them first. It's been a rough two months, and all the odds were against me. Yet, my perseverance and love for my community have taken me this far.
"Finally, I want to express my appreciation to my fellow candidates for participating in this election and their dedication to public service. I look forward to a spirited and respectful campaign during the runoff election."
For two other candidates, businessman Jackson "Rip" Holmes and mortgage broker Sean Patrick McGrover, who each received 7% of the vote, it's the end of the road this year.
Castro is the CEO of MED Expeditors, a construction permit expediting service her mother owned and operated until her death in 2020. Castro's educational background and professional focus until then was in psychology.
O'Doski is a lawyer by training and registered lobbyist for the Greater Miami & Beaches Hotel Association. She boasted the most government experience going into Election Day.
She is a former vice president of the Miami-Dade Beacon Council, the county's primary economic development arm, and has been a member of the state Board of Architecture and Interior Design.
Both candidates have promised to take a conservative approach to development in Coral Gables, which is at a pivotal place in its nearly century-long existence.
Long insulated from developments that could reshape the city's skyline and clash with its Mediterranean aesthetic, Coral Gables officials have grown friendlier to transformative construction in recent years, to the chagrin of many residents — including one whose small home, now surrounded by a massive mixed development, resembles the protagonist's from the Pixar movie "Up."
With the help of a newly composed Miami-Dade County Commission, the city is also advancing with previously quashed plans to annex the nearby unincorporated neighborhoods of Little Gables, High Pines and Ponce Davis.
A January poll of residents found that most Coral Gables voters are OK with the Little Gables annexation. But not all are jazzed about it. The Coral Gables firefighters union, which in January opted for arbitration after two years' worth of contract negotiations went nowhere, said the annexations would further strain an already thinned department by adding 900 acres of serviceable area.
O'Doski and Castro both ran on promises to back responsible development in the city, support first responders and improve residents' quality of life.
O'Doski's platform also prioritized environmental protections, government transparency, improved senior services, reducing traffic and helping small businesses. Castro, meanwhile, vowed to boost residential involvement in government, apply a data-oriented approach to budgeting, streamline the city's permitting process and preserve historic sites.
In terms of fundraising, O'Doski couldn't be caught. Since launching her campaign in August, she has raised about $134,000 through a blend of personal checks, corporate contributions and donations from political committees in addition to roughly $6,000 of her own money.
Her biggest donor was MBF Health Care Partners, a middle-market investment group, and South Florida-based construction company Century Homebuilders Group.
She also amassed several high-profile endorsements. Among them: Miami-Dade Commissioner Kevin Marino Cabrera, Coral Gables Mayor Vince Lago, who in February coasted to a second term unopposed, and David Lawrence Jr., a former publisher of the Miami Herald who since 1999 has chaired The Children's Movement of Florida.
Castro leaned heavily into grassroots fundraising since filing to run in February. Through Election Day, she raised more than $12,000 through 40 personal checks and 10 business contributions.
She received endorsements from Gables Neighbors United, the city's largest resident activist group, and documentarian Billy Corben.
The winner of the runoff will join Lago, Commissioners Rhonda Anderson and Kirk Menendez, and Ariel Fernandez on the City Commission. Fernandez, a consultant, activist and local media mogul, won election to the Group 5 seat Tuesday night.
Unlike the Mayor, who serves two-year terms, Coral Gables Commissioners serve four-year, staggered terms. Elections for Groups 2 and 3 will occur in April 2025.