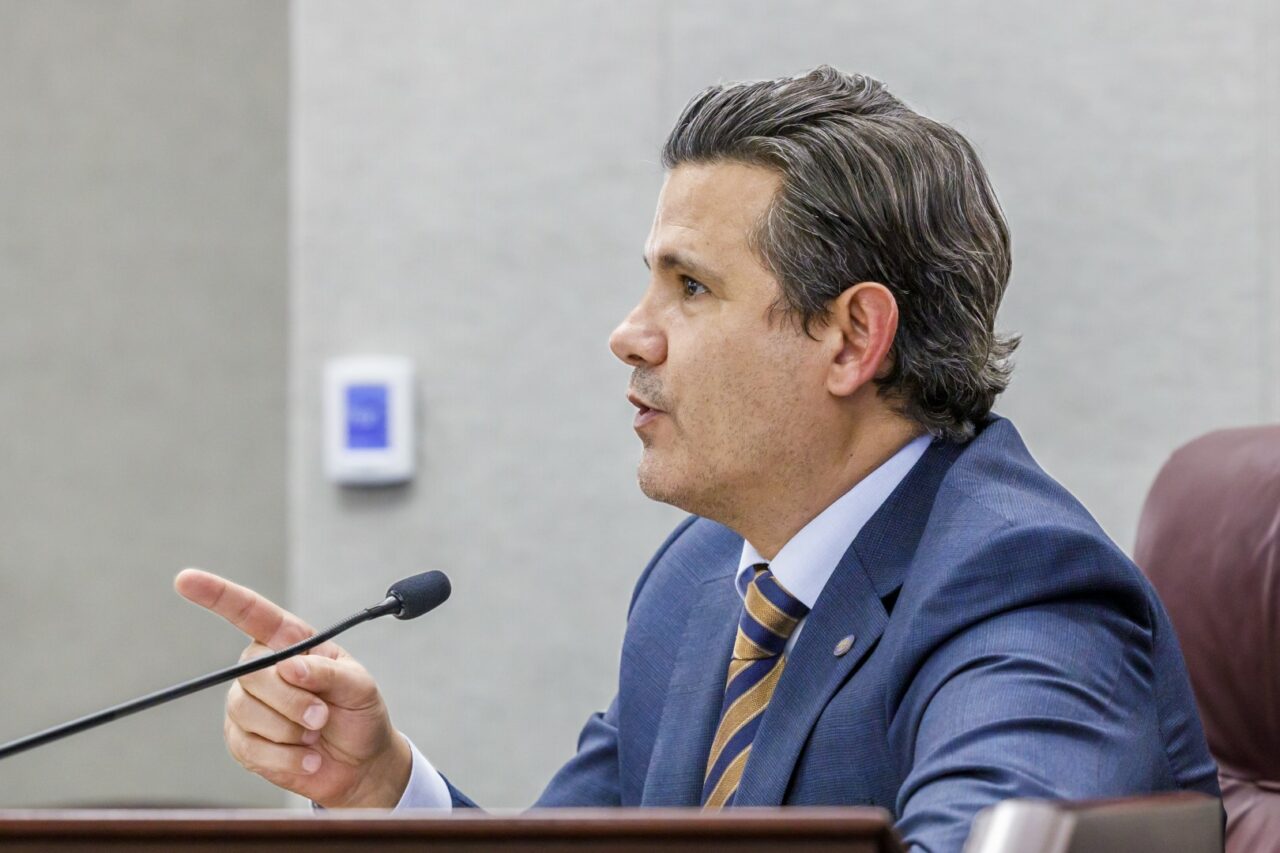 A big check from Publix accounted for more than 40% of that.
Hollywood Democratic Sen. Jason Pizzo had just six days in March to raise money to defend his seat representing Senate District 37 before the onset of the Legislative Session.
He sure made them count.
From March 1-6, Pizzo amassed $121,000 between his campaign account and political committee, New Opportunity Florida.
He also kicked $25,000 to the Florida Democratic Legislative Campaign Committee, his sole expenditure for the month.
Pizzo's biggest gain in March was a $50,000 check from supermarket chain Publix, which boasts some 1,300 stores throughout the Southeastern United States.

He also got a sizable bump from first responder groups. The political donations arm of Florida Professional Firefighters donated $9,000. Metro Broward Professional Firefighters contributed $5,000, while the Florida Police Benevolent Association gave $2,500.
SEIU Florida, an organization that represents essential workers in medical, educational, service and government professions, gave $2,500 as well.
Car sellers, property management companies and businesses in the health care sector chipped in too.
JM Family Enterprises, a Deerfield Beach-based automotive company, contributed $10,000. The South Florida Auto Dealers Association gave $2,500.
Florida for Patient Access, which advocates for no-fault insurance, donated $7,500. Centene Corp., a St. Louis-based managed care provider, gave $3,000.
Property management company FirstService Residential Florida threw in $5,000. CEOMC Florida Inc., an association of community management professionals, donated $4,000.
Other contributions included $7,5000 from Associated Industries of Florida, $5,000 from the Florida Education Association, $2,500 from the Hallandale Beach-based Gulfstream Park Racing Association and $1,000 from Corix, a public utilities infrastructure company headquartered in Chicago and Vancouver, British Columbia.
Florida Financial Services PC, a political committee whose chair, Sal Scaffidi, is a vice president of lending company Mariner Finance, gave $2,500.
West Palm Beach-based law firm Gunster, which is lobbying lawmakers in Tallahassee this Session on a host of bills dealing with divorce, business regulation, housing and controversial measures pertaining to the death penalty, permitless gun carry and abortion, gave $1,000.
As of this week, Pizzo has about $125,000 in his campaign coffers. No one has filed to run against him yet.
Pizzo's March fundraising, his largest take since January 2021, came less than a month after Senate Democrats elected him Leader Pro Tempore for the 2022-24 term alongside Senate Democratic Leader Lauren Book, whom he'd succeed during the 2024-26 term.
A former Miami-Dade County Assistant State Attorney, he was among those rumored in early 2021 as a potential challenger to Gov. Ron DeSantis' re-election last year. He forwent that prospect to instead run for re-election in the Senate.
He ultimately won unopposed in June and used his untapped campaign reserves to support candidates he deemed "real Democrats" in other races.
The goodwill that attracted and Pizzo's willingness to call out deeds he deems distasteful — from suing the state to stop DeSantis' migrant-relocation program to slamming a longtime Democratic Representative for his support of several GOP laws — earned him consistent acclaim within the party.
This Session, he's lodged sharp critiques at several controversial measures, including a one cracking down on drag performances, which he pointed out conflicts with an existing statute; and Florida's new permitless carry law, for which he filed an unsuccessful amendment that would have allowed concealed firearms in the Capitol, which he cheekily referred to as a "Thunderdome of freedom."
SD 37 covers South Florida's coast from Sunny Isles Beach in Miami-Dade County to Deerfield Beach in Broward County.
Candidates faced a Monday deadline to report all campaign finance activity through March 31.