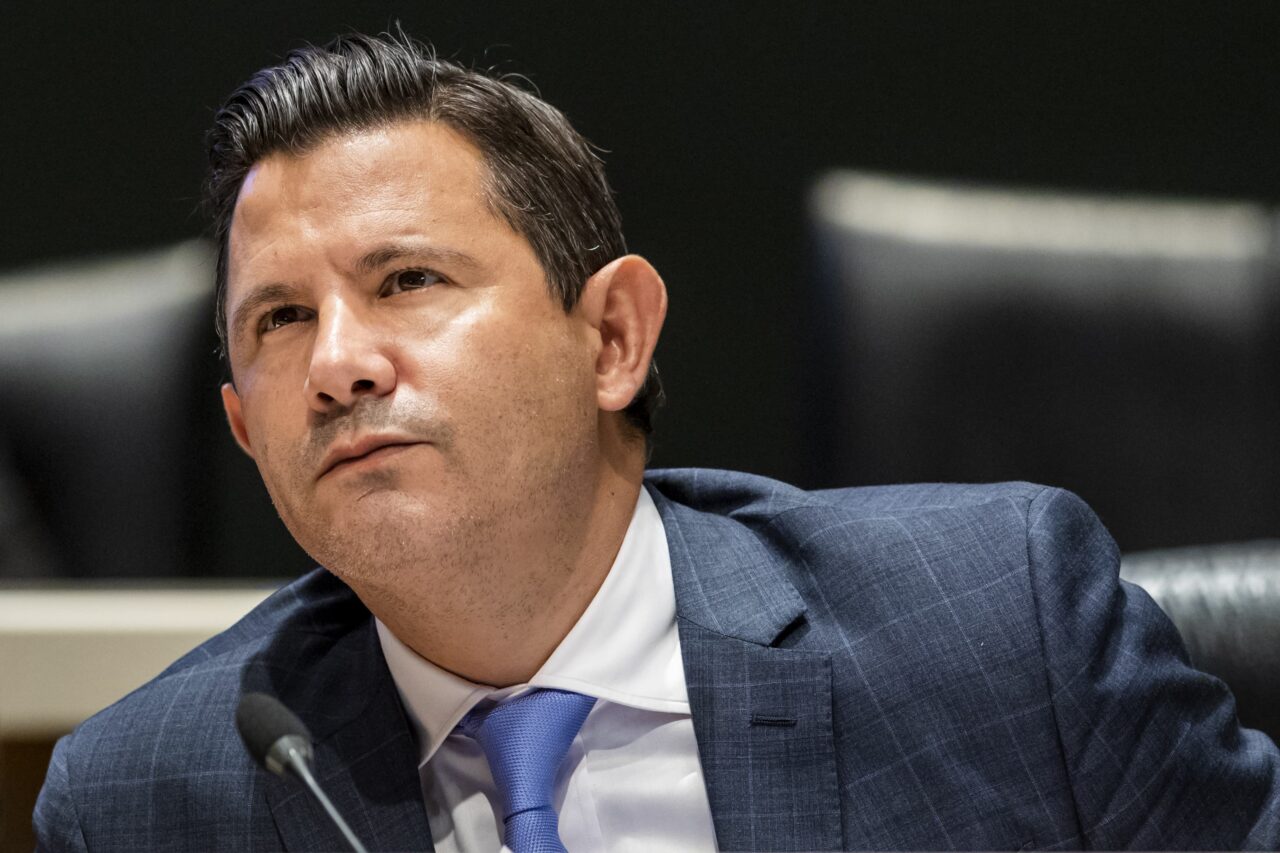 The vote was unanimous.
Senate Democrats have elected Hollywood Sen. Jason Pizzo to lead them during the 2024-26 term.
The Senate Democratic Caucus unanimously chose Pizzo, a prominent figure in the party, as Leader-designate.
"My gratitude for the trust Senate Democratic colleagues have bestowed upon me is only exceeded by the sense of duty I am thrilled to undertake," he said in a statement shortly after.
The move comes less than three months after party members uniformly voted to elect Pizzo as Leader Pro Tempore for the 2022-24 term alongside current Senate Democratic Leader Lauren Book, a fellow South Floridian.
Casting a pallor over that vote were the fresh results of an election that saw the Florida Democratic Party suffer its worst losses across the state in modern history, leading to since-honored calls for party Chair Manny Diaz's resignation. As of January, Senate Republicans controlled 28 districts — 70% of the chamber.
Pizzo, who also serves as Vice Chair of the Broward County delegation, Vice Chair of the Senate Select Committee on Resiliency and alternating Chair of the Joint Legislative Auditing Committee, is a natural choice for Leader-designate.
A former Miami-Dade County Assistant State Attorney, Pizzo was among those rumored in early 2021 as a potential challenger to Gov. Ron DeSantis' re-election last year. He forwent that prospect to instead run for re-election in the Senate. After winning unopposed in June, he used his untapped campaign funds to support the campaigns "real Democrats" still seeking office.
The goodwill that attracted and Pizzo's willingness to call out deeds he deems distasteful — from suing the state to stop DeSantis' migrant-relocation program to slamming a longtime Democratic Representative for his support of several regressive GOP laws — earned him consistent acclaim within the party.
In the aftermath of the Champlain Towers South condo collapse in Surfside, which he represents, Pizzo helped lead coordination efforts to bring resources to those affected. He subsequently took point on pushing through legislation to improve building safety.
This year, he's taken up several hot-button issues, including a Republican proposal that would allow Floridians to carry concealed firearms without a permit. Rather than do that, Pizzo recommended the Legislature re-fund police departments and agencies to prior budget levels.
Preemptive counterargument; Rather than deputize Florida citizens to enforce the law in their stead through permitless carry, Jason Pizzo recommended last week that the Legislature re-fund police departments and agencies to prior budget levels. https://t.co/lSRxlCCioY

— Jesse Scheckner (@JesseScheckner) January 30, 2023
"(Pizzo's) tenacity and intellect are only matched by his heart for others, and I have every confidence in (his) ability to unify, lead and expand the Caucus so that Florida Democrats may continue to fight for our shared values and be a voice for everyday working people," Book said in a statement.
Late last month, Pizzo said he'd secured enough votes to be the next Democratic Party leader in the Senate.
He told the South Florida Sun-Sentinel he planned to not involve himself in Primary races to determine nominees in 2024.
With that now confirmed, Boca Raton Sen. Tina Polsky said in a statement that the Senate Democratic Caucus "will be in great hands over the next four years." She called Pizzo "a friend, a skilled leader, and a fearless advocate" for Floridians.
"I think his ability to understand a wide variety of perspectives, stand his ground, and still create meaningful relationships is exactly what our caucus needs to be successful in the current environment," she said.
Sens. Tracie Davis of Jacksonville and Victor Torres of Kissimmee both said they look forward to Pizzo's leadership.
Pizzo represents Senate District 37, which covers parts of the eastern Broward coast and a northeastern portion of Miami-Dade.
He has filed one bill so far for the 2023 Legislative Session. The measure (SB 544), named for 11-year-old Sunny Isles Beach resident Anthoy Reznik, who died after being hit by a car while crossing the street in 2021, would stiffen punishments for aggressive and careless driving.
He successfully passed related bipartisan legislation last year cracking down on deadly stunt driving and street takeovers.