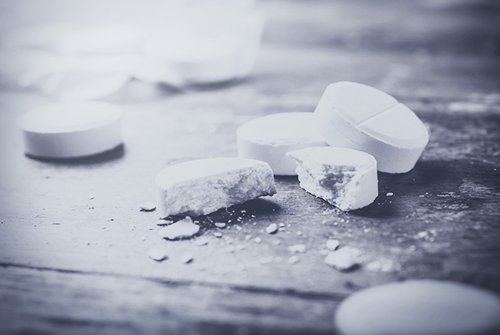 Lawmakers agree fentanyl is a big problem.
As members of the Legislature deliberate over how to spend about $115 billion in the next fiscal year, Senate and House lawmakers agree with Gov. Ron DeSantis that $20 million should go toward fighting fentanyl.
Both chambers reached the same sum, identical to what is recommended in DeSantis' proposed budget, for a new "State Assistance for Fentanyl Eradication" (SAFE) program.
The program's financing is to come from Florida's pending Opioid Settlement Trust Fund, which lawmakers voted unanimously to create early this month to "abate the opioid epidemic." Money for the trust fund, in turn, will be derived from settlement agreements the state reaches in opioid-related litigation or bankruptcy proceedings.
There is little information readily available about SAFE. An overview of DeSantis' proposed budget describes the program as a funding source to help local law enforcement combat the trafficking and sale of fentanyl.
Funding from the program will go to the Florida Department of Law Enforcement, which will then distribute money to local agencies, "with priority given to fiscally constrained counties."
Fighting fentanyl is a bipartisan cause. Last month, President Joe Biden called for "historic funding" — $46.1 billion for National Drug Control Program agencies — to curb the trade and use of illicit drugs in the U.S.
A report from the Office of National Drug Control Policy said that in just the last year, U.S. Customs and Border Protection seized 260,000 pounds of illegal drugs, primarily at ports of entry, including nearly 15,000 pounds of fentanyl.
Between Aug. 21 and March 11, Florida authorities confiscated four pounds of fentanyl from migrants and traffickers attempting to enter the state.
Fentanyl is a synthetic opioid similar to morphine, but about 50 to 100 times more potent, and there is a significant risk today of illegal drugs having been intentionally contaminated with the substance due to its potency and relatively low cost.
As little as two milligrams of fentanyl can be lethal, depending on a person's body size, tolerance and past usage. U.S. Drug Enforcement Agency analyses found counterfeit pills ranged from 0.02 to 5.1 milligrams — more than twice the legal dose — of fentanyl per tablet.
Florida Attorney General Ashley Moody has repeatedly raised the alarm about the drug, which she warned could be in vaping products and Halloween candy — a concern U.S. Sen. Rick Scott also raised.
In 2021, 8,257 Floridians died from accidental drug intoxication, a 9% increase from the year prior. Fentanyl was the leading cause of those deaths, as it also had been in 2019 and 2020, according to the Florida Medical Examiners Commission.
DeSantis in May 2022 signed legislation hiking penalties for the sale and distribution of opioids in Florida, including fentanyl.
"Floridians of all walks of life have witnessed the destruction caused by the opioid epidemic across our state," he said at the time. "While the Biden administration has failed to stop the flow of dangerous drugs, including fentanyl, across our southern border, we are taking action in Florida to lower both the demand and the supply of illicit and illegal drugs."
Last month, a federal judge sentenced a 36-year-old fentanyl trafficker to life in prison for causing the death of a Pasco County man in November 2020.
While improving Florida's methods for stopping fentanyl from entering the state is one preventative tack lawmakers are taking, they also may OK a way to prevent overdoses in cases where smugglers succeed in getting it here.
Lawmakers are close to approving a measure by Sen. Tina Polsky and Rep. Christine Hunschofsky, two South Florida Democratic lawmakers, that would remove at-home test strips for fentanyl from the state's list of banned drug paraphernalia.
Budget conference subcommittees will meet throughout the week to resolve differences in each area. When remaining issues reach an impasse, they will be "bumped" to the full budget conference committee.
Lawmakers must reach an agreement on a final spending plan by May 2 to meet the 72-hour "cooling off" period required by the state constitution before they can vote on the budget to avoid pushing the Regular Session past its scheduled May 5 end date.