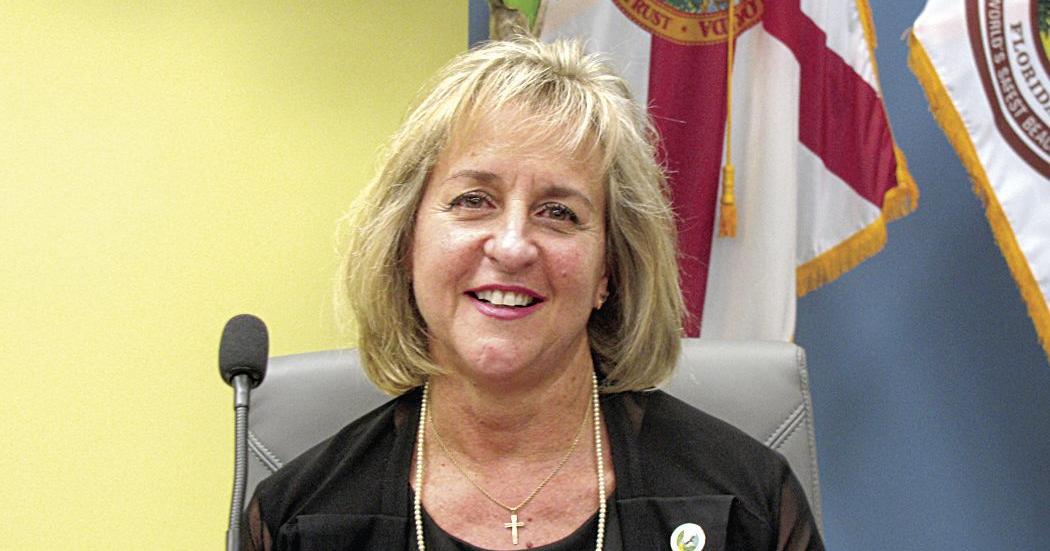 Kennedy is running to replace Janet Long, who is not seeking re-election.
Indian Rocks Beach Mayor Joanne "Cookie" Kennedy has filed to run for the Pinellas County Commission in District 1. She's running to replace incumbent Janet Long, who is not seeking re-election.
Kennedy filed shortly after lunch Wednesday at the Pinellas County Courthouse, where she addressed supporters, emphasizing her deep roots in the community, background in small business and strong work ethic.
"My journey has been that of a public servant genuinely caring and wanting to help our residents. Living in paradise comes with great responsibility. As the Mayor of a city, it is imperative to recognize the inner workings of local and county governments," Kennedy said.
"We need an authentic person who understands being a small business person, raising a family, putting food on the table, and creating relationships and partnerships that enhance the quality of life for all our citizens."
Kennedy was born and raised in Pinellas County. She has served as Mayor of Indian Rocks Beach for more than five years, currently in her third term. She also serves as the vice chair of the Barrier Island Governmental Council.
She has served on boards for the Tourist Development Council and as chair of Forward Pinellas, the county's metropolitan planning organization.
Kennedy, like Long, is a Democrat. She's the first Democrat to file to succeed Long. Republican Chris Scherer has been in the race since early March and has already banked at least nearly $55,000 for his race. That includes $25,000 raised for his official campaign and another nearly $30,000 to his political committee, Friends of Chris Scherer.
Totals in his campaign are current as of March 31 (campaign finance reports for April are due May 10) and those in his committee are current through April.
Scherer is likely to force an expensive campaign. He's already put in $5,000 of his own money into the race, while his brothers, Clark Scherer III and Craig Scherer, have collectively contributed $19,000 ($17,000 to his committee and $1,000 each to his campaign).
Long, who currently chairs the Commission, was first elected in 2012 after serving one term in the Legislature and four years on the Seminole City Council.
Republicans, after years of registration gains, now outnumber Democrats in Pinellas County. District 1 is an at large seat, meaning it is up for election countywide in both the Primary and the General, but candidates must reside in the district to run.
That's some good news for Kennedy. While Democrats are outnumbered in the county, the margin is far less countywide than it is within District 1, where Republicans have about a 26,000-voter advantage, or about 11 percentage points. The margin countywide is about 16,000 voters, or just a little over a percentage point.
And Kennedy will likely have some crossover appeal as a prominent beach official, drawing support from both conservatives and those with the ability to write big checks.