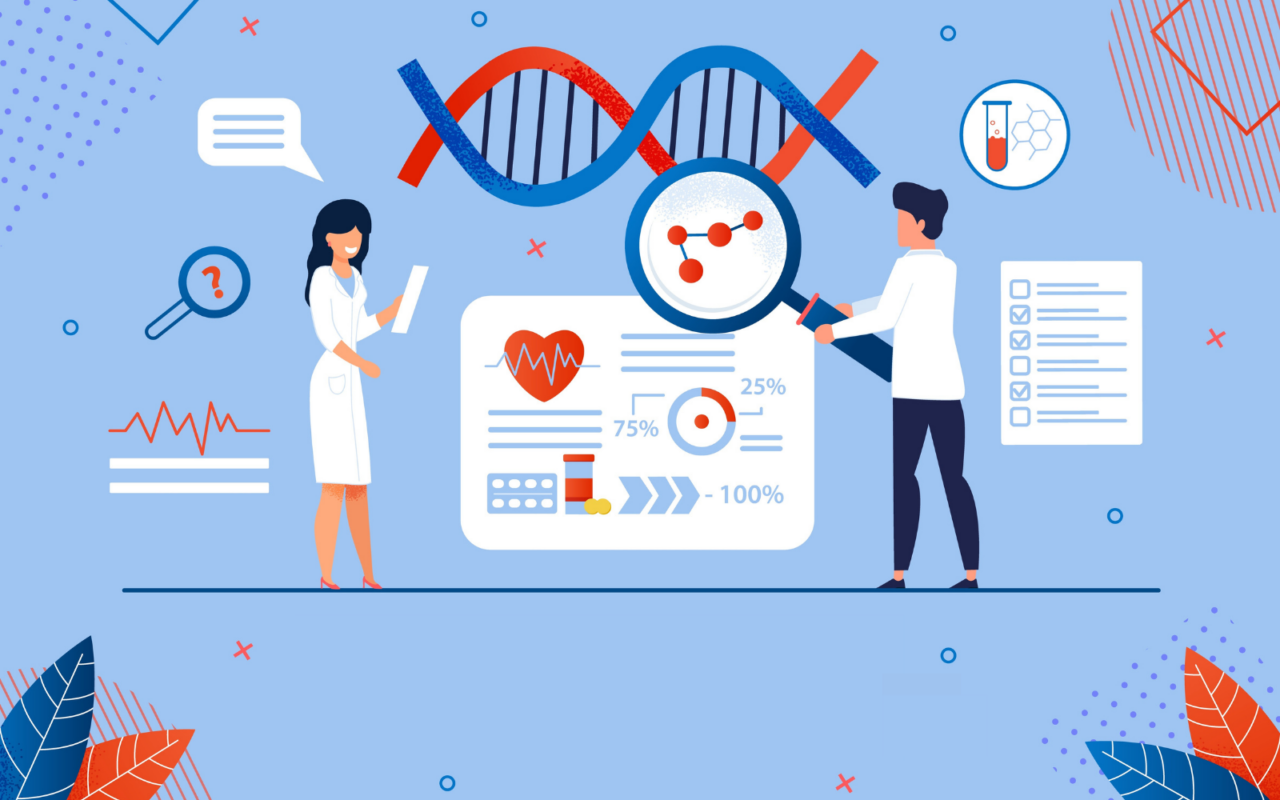 It's time again to check the pulse — of Florida's health care policy and politics.
Welcome back to Diagnosis, a vertical that focuses on the crossroads of health care policy and politics.
— Perfect timing? —
The nation's public health emergency imposed at the start of the COVID-19 pandemic three years ago will end Thursday, ending a long line of policies and waivers that affected everything from vaccine access to how much money states get for Medicaid.
Gov. Ron DeSantis' administration has tangled with federal authorities through much of the pandemic, resisting mask mandates and vaccine mandates and appointing a Surgeon General — Dr. Joseph Ladapo — who has been skeptical about COVID-19 vaccines. DeSantis has made his clash over COVID-19 a crucial part of his political identity, and it is part of the reason he became a household name among conservatives.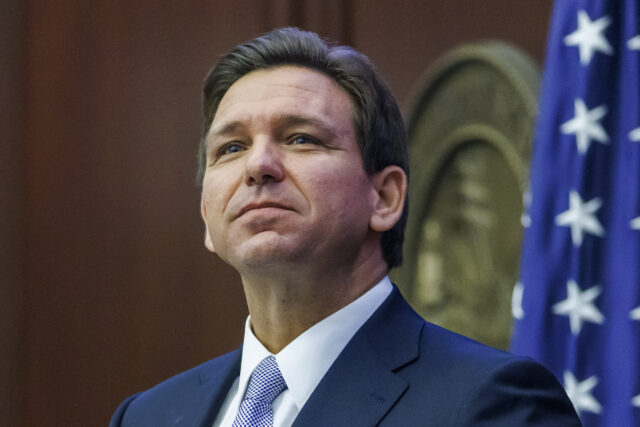 DeSantis this year pushed legislators to pass bills related to COVID-19 this Session, and both were sent to him earlier this week, included in a Tuesday night bill dump. It would not be a surprise to see the Governor act on the bills at the same time that the public health emergency comes to an end.
One of the bills (SB 252) prohibits mask mandates and bars businesses and government entities from requiring vaccines as a condition for employment. It also bans "vaccine passports" by businesses. The legislation allows the use of masks for health care providers and those whose employees wear masks for safety reasons.
A second bill, drawn up to provide a contrast to a California law, would bar regulators from acting against any medical provider who speaks out against medical policies, including those related to COVID-19.
DeSantis argued last week that lawmakers still needed to act despite the public health emergency expiring.
"That was a unilateral action by an unaccountable administrative state," DeSantis said. "Don't say that can't happen again."
Nearly 87,000 Floridians have died from COVID-19 throughout the pandemic, according to data compiled by the Johns Hopkins University School of Medicine.
___
I welcome your feedback, questions and especially your tips. You can email me at [email protected] or call me at (850) 251-2317.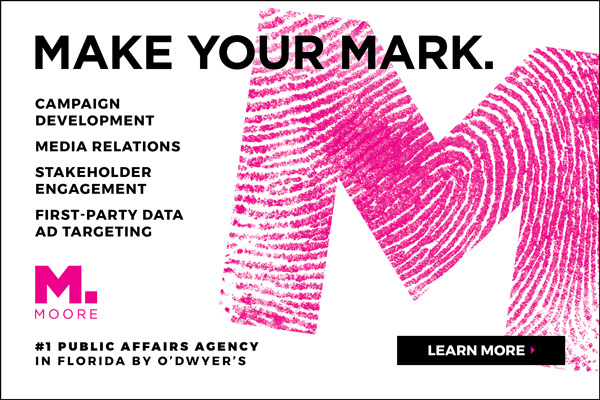 — Not going to do it —
The Biden administration is making Medicaid available for nearly 580,000 people who came to the United States as children but can't otherwise qualify for Medicaid because of their immigration status.
But Florida won't be taking advantage of the option that was announced in April. In fact, the DeSantis administration is doubling down on its opposition.
DeSantis made clear at a Jacksonville news conference Wednesday that he has no intention of tapping into the program. He made the comments after he signed SB 1718, a sweeping immigration bill that requires private employers with 25 or more employees to use the E-Verify system for new employees and essentially bans Florida counties from issuing identification cards or other documents to individuals who do not provide proof of lawful presence in the United States.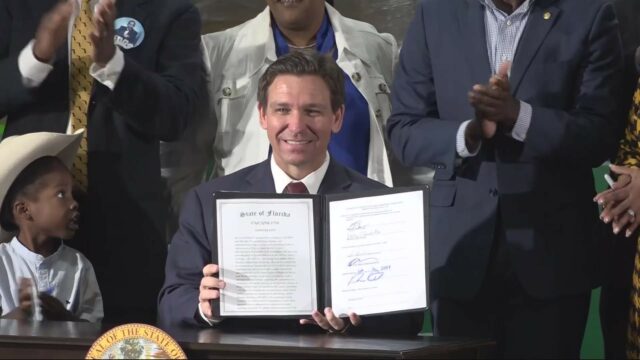 The new law also aims to understand undocumented immigrants' health care costs better because, as the Governor noted: "You show up to an emergency room, they treat you; it doesn't matter if you are illegal or legal."
According to DeSantis, Florida emergency rooms provided about $340 million in care to undocumented immigrants in the state fiscal year ending July 1, 2022.
"And taxpayers were on the hook for two-thirds of those costs," DeSantis said. "The Biden administration is trying to increase those costs. They want to actually use Medicaid to cover illegal aliens, which we don't support and won't do in Florida. But that's their vision in terms of what they want to do," DeSantis said.
The Governor said he thinks the $340 million figure captures just "some" of the health care costs, saying, "We think that there's more."
To that end, HB 1718 requires hospitals that receive Medicaid funding to ask patients whether they are United States citizens, lawfully present in the United States, or unlawfully present in the United States.
The new law requires hospitals to submit quarterly reports to the state detailing the number of emergency department visits or admissions and how the patients responded to the question.
"The public deserves an honest accounting of how much this is costing us in terms of services, and health care is probably No. 1," he said.
The health care provision was one of the more controversial elements of the immigration bills as opponents contended that it would dissuade undocumented immigrants from seeking health care.
— Two pilots, one funded —
The state is taking steps to place people with developmental and intellectual disabilities into managed care plans, with lawmakers agreeing to test pilot a program that blends the delivery of home and community-based services with traditional medical services.
Legislators passed the pilot concept in SB 2510, a budget-conforming bill. Specifically, it establishes the pilot program in two areas: Medicaid Region D (Hardee, Highlands, Hillsborough, Manatee and Polk counties) and Region I (Miami-Dade and Monroe counties).
The pilot is open to people in those areas on the waitlist for the Medicaid iBudget waiver program and who the Agency for Persons with Disabilities determines would be appropriate for the pilot. The iBudget waiver allows people with intellectual or developmental disabilities to obtain the types of home and community-based services they require to live outside of an institution. Those services, which can include help with dating and grooming, traditionally aren't covered by Medicaid, which is why the state needed a waiver to provide the care.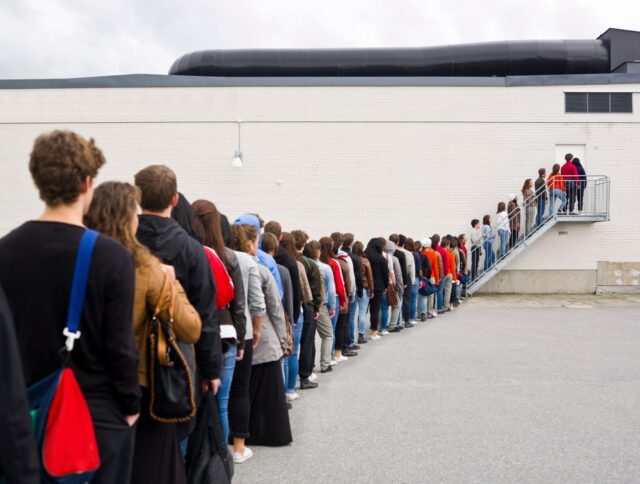 Currently, the Medicaid iBudget waitlist includes 22,535 people. More than 9,000 are also eligible for and receive Medicaid coverage for medical care. Because they aren't required to enroll in managed care plans, they can receive their health care from the providers of their choice. Those providers are reimbursed on a fee-for-service basis.
Funding for the pilot program is appropriated in the budget (SB 2500). The accompanying budget proviso clarifies that the funds will only be used to test the pilot in Miami-Dade County. And that's exactly what the forces behind HB 831 and its counterpart (SB 1084), including Rep. Danny Perez, wanted.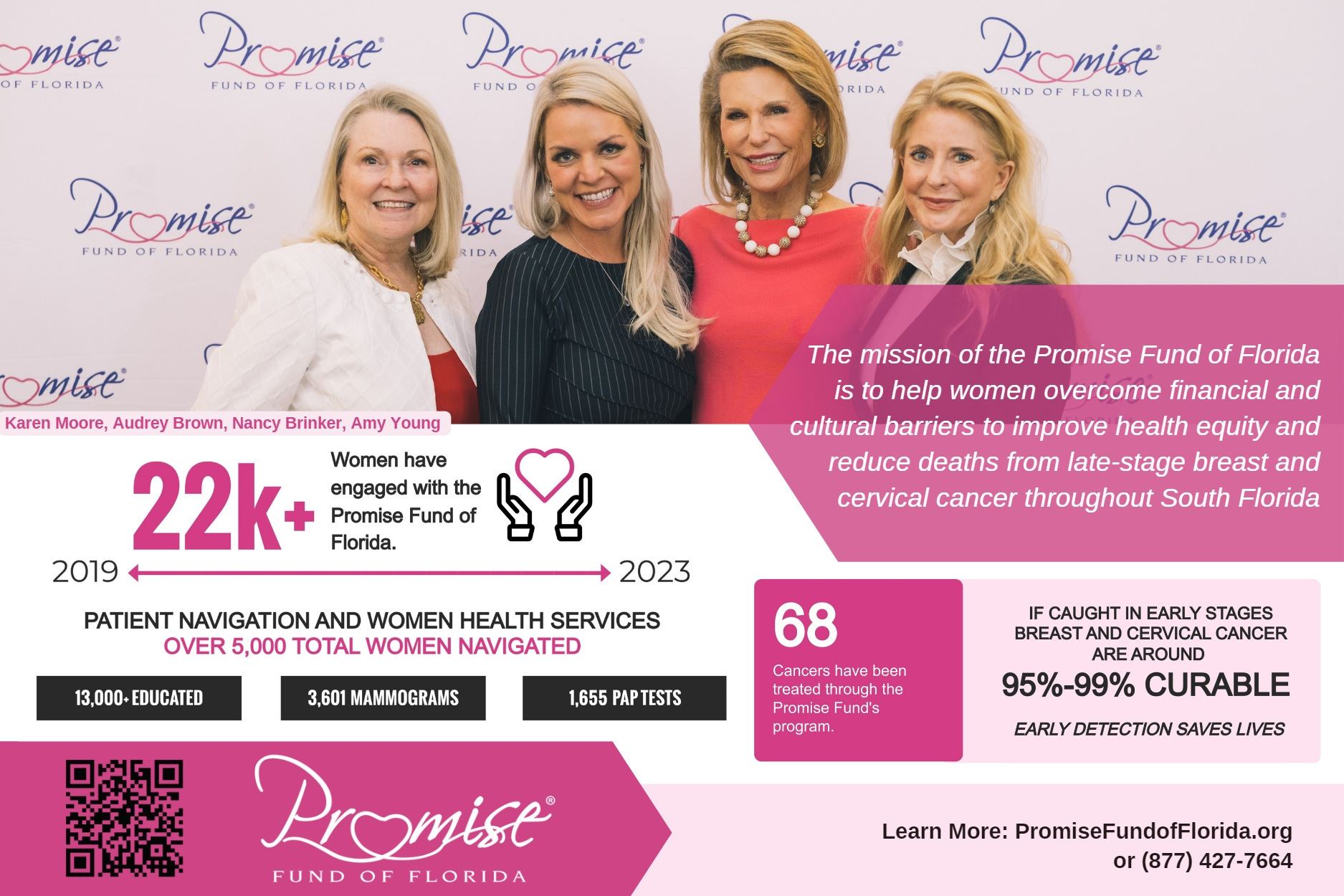 — Not good —
According to a new Forbes Advisor study, Florida ranked fifth worst in the nation for mental health.
Seven of the 10 worst states for health care were in the South, according to the magazine.
Here are some takeaways.
Florida tied with Georgia for having the second-highest percentage of adults with a mental illness who didn't receive treatment in the past year (63.5%).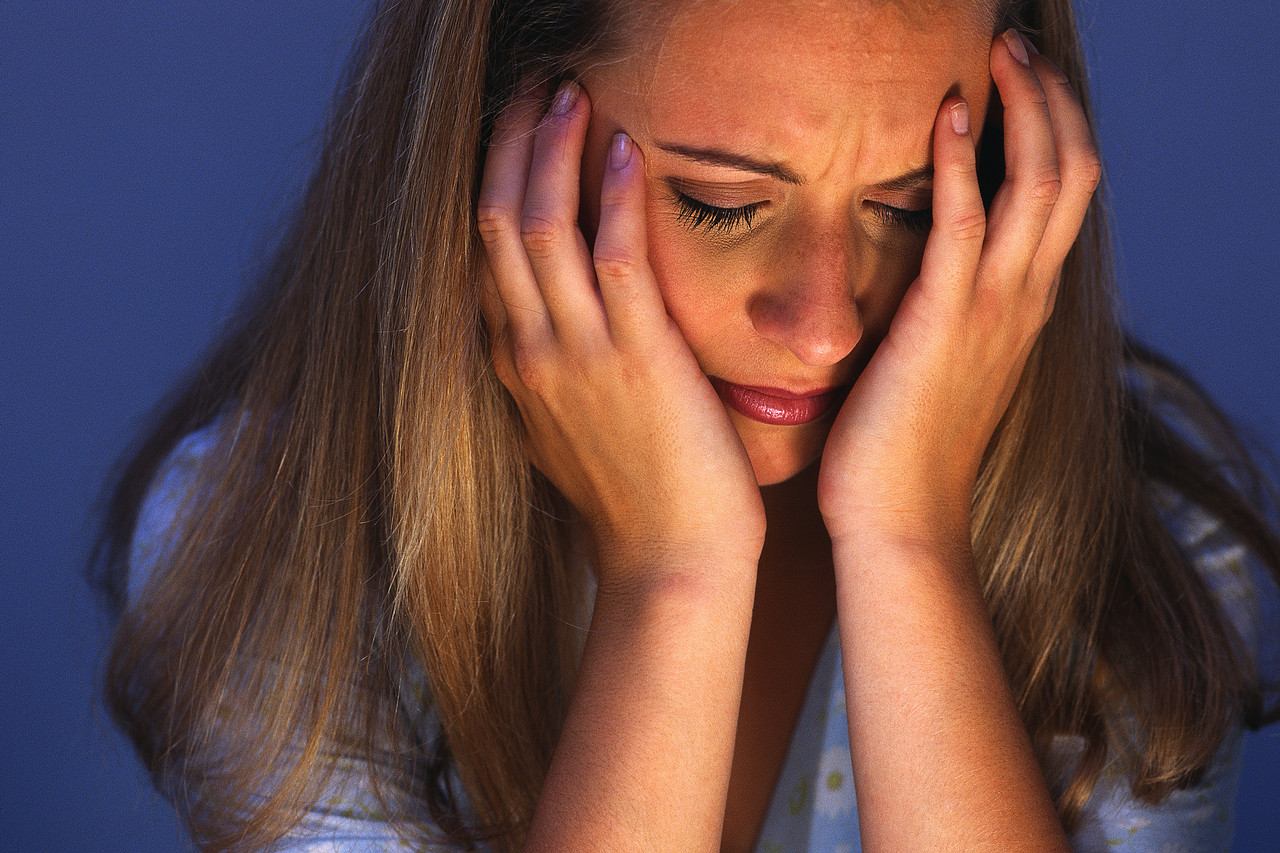 Over one-third (34.9%) of Florida adults with a cognitive disability could not see a doctor in the past 12 months due to cost, the fifth highest level in the nation.
Florida is also home to the sixth-highest percentage of uninsured adults with a mental illness (17.8%).
To determine which states are worst for mental health care, Forbes Advisor compared all 50 states and Washington, D.C. across these metrics:
— The percentage of adults who needed counseling or therapy from a mental health professional in the past four weeks but did not get it;
— The number of mental health treatment centers per 10,000 businesses;
— The percentage of adults with any mental illness who did not receive mental health treatment in the past year;
— The percentage of adults with any mental illness who are uninsured;
— The percentage of adults with a cognitive disability who could not see a doctor in the past 12 months due to cost;
— The percentage of youth who had a major depressive episode in the past year and did not receive mental health services; and
— The percentage of children with private health insurance that does not cover mental or emotional problems.
State Rep. Sam Garrison told Florida Politics last week that he plans on delving into mental health funding in the 2024 session.
— Follow the money —
The median pay for physicians and surgeons in 2021 exceeded $208,000, more than any other health care professionals, according to the findings of a recent Bureau of Labor Statistics occupational employment statistics survey.
But a bevy of other health care providers also get paid well.
Specifically, the median pay for dentists in 2021 was $163,220; for podiatrists, it was $145,840 and for pharmacists, it was $128,570. The median income in 2021 for optometrists was $124,300, while it was $123,780 for nurse anesthetists, nurse midwives and nurse practitioners. The median pay for physician assistants was $121,530.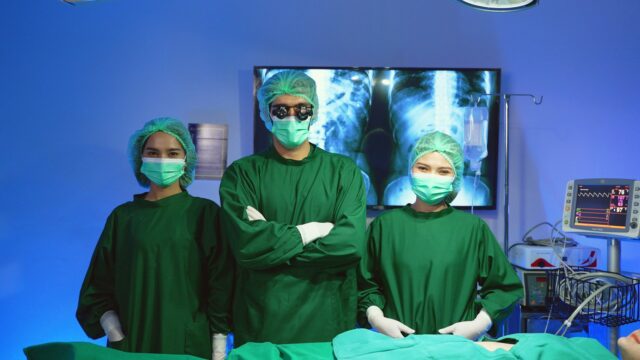 With salaries like that, it's unsurprising that the annual wage for health care practitioners and technical occupations, including registered nurses and dental hygienists, is $75,040, significantly higher than the median salary in 2021 for non-health-care professions, which was $45,760.
But not all health care jobs are high-paying ones. The median annual wage in 2021 for home health and personal care aides, occupational therapy assistants and medical transcriptionists was $29,880.
The salary information was released alongside news that there will be a 13% increase in demand for health care occupations between 2021 and 2031, translating to about 2 million new jobs.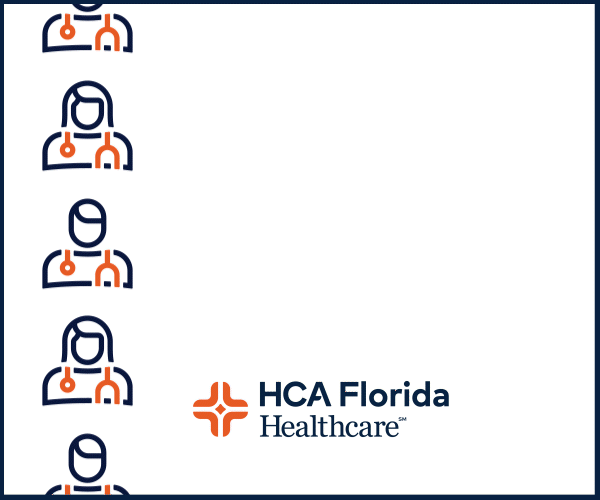 — RULES —
The Board of Hearing Aid Specialists announced changes to its proposed rule 64B6-2.002. More here.
— LOBBYISTS —
New and renewed lobbying registrations:
Halsey Beshears, Magnolia Strategies: Moffitt Cancer Center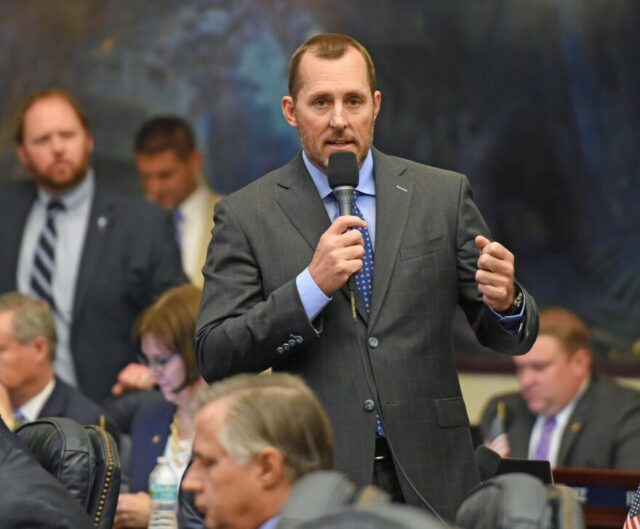 Allison Liby-Schoonover, Metz Husband & Daughton: National Association of Social Workers Florida Chapter
Ron Pierce, RSA Consulting Group: American Medical Response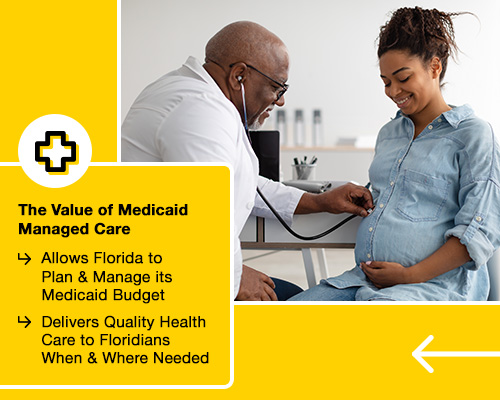 — ETC —
— Twenty-one Florida-based companies have made Becker's 280+ Telehealth Companies to know in 2023. Some companies offer services for multiple physician specialty groups, helping them practice management, virtual care and revenue cycle management solutions, while others are targeted at hospitals. Some companies are tailored to Spanish-speaking clients, while others are directed toward consumers, either businesses or individuals.
— Neonatologists at the University of Miami/Jackson Memorial Medical Center reported that COVID-19 breached the placenta and caused brain damage in two newborns. The study, "Maternal SARS-CoV-2, Placental Changes and Brain Injury in Two Neonates," was published April 6 in the journal Pediatrics. This is the first study to confirm cross-placental COVID transmission leading to brain injury in a newborn. Both infants had tested negative for COVID when admitted to the Holtz Children's Hospital NICU. Still, they had significantly elevated COVID antibodies in their blood, indicating that either antibodies crossed the placenta or passage of the virus occurred and triggered the babies' immune response. Both infants experienced seizures, small head sizes and developmental delays. One of the babies died 13 months later. More here.
— AHCA accepted two letters of intent (LOI) for the ICF/DD batching cycle grace period. Both were for Osceola County. One) is for 60 additional community nursing home beds and was submitted by Kissimmee OPCO LLC d/b/a The Terrace of Kissimmee. The other is for up to 60 extra nursing home beds and submitted by St. Cloud OPCO LLC d/b/a The Terrace of St. Cloud.
— The Wasie Neonatal Intensive Care Unit (NICU) at Joe DiMaggio Children's Hospital is now designated as a Level IV NICU in Florida and the only Level IV in Broward County. Level IV NICU services must meet the staffing, personnel, equipment and service standards required of Level III NICUs in addition to the following services: anesthesiology; cardiology; endocrinology; gastroenterology; hematology-oncology; infectious disease; maternal-fetal medicine for women with high-risk pregnancies; nephrology; neurology; ophthalmology; orthopedics; otolaryngology, palliative care; pulmonology; radiology and urology.
— LeadingAge Florida, Florida's only association representing the entire continuum of care for older adults, announced today that it has expanded into Alabama. The merger includes a new structure in which members of the LeadingAge Alabama association will now be members of LeadingAge Florida and will benefit from the association's 60 years of expertise and resources. LeadingAge Florida welcomes nearly 50 new senior living buildings home to almost 4,000 seniors as part of the merger. Each state association's identity and brand recognition are critical to local advocacy and other efforts in their respective states, so both associations will retain their current names.
— ROSTER —
— Tampa General Hospital (TGH) has named Jane Casey, RN, MScN, vice president of CareComm Operations. CareComm is Tampa General's clinical command center in partnership with GE Healthcare that provides real-time situational awareness to improve quality, safety, and efficiency by coordinating patient care more effectively using data to gather valuable patient insights.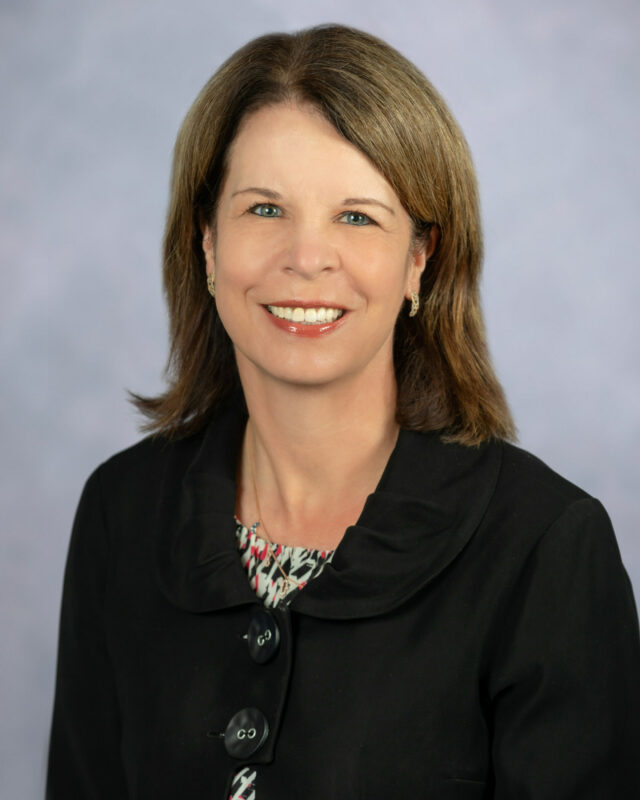 The hospital, now touting itself as the leading academic center on the west coast of Florida, also named Kathleen Ulrich, MS, BSN, RN, NEA-BC, senior vice president of surgical services. Ulrich most recently served as the assistant vice president of Nursing Perioperative Services at Duke University Health System in Durham, North Carolina.
— Last week, the Senate confirmed seven of DeSantis' appointments to the Florida Board of Medicine. Nicholas William Romanello, Nicole Justice and Patrick Hunter were confirmed for appointments that expire Oct. 31, 2024. Two appointees, Amy Derick and David Diamond, were approved for terms that expire Oct. 31, 2025. Matthew R. Benson and Gregory Coffman were confirmed for posts that expire Oct. 31, 2026.
— The Senate confirmed DeSantis' appointments to the Board of Osteopathic Medicine. Chris Creegan's term expires Oct. 31, 2023. Monica Mortensen was confirmed for an appointment that expires Oct. 31, 2024. Gregory Williams and Watson Ducatel were confirmed for appointments that expire.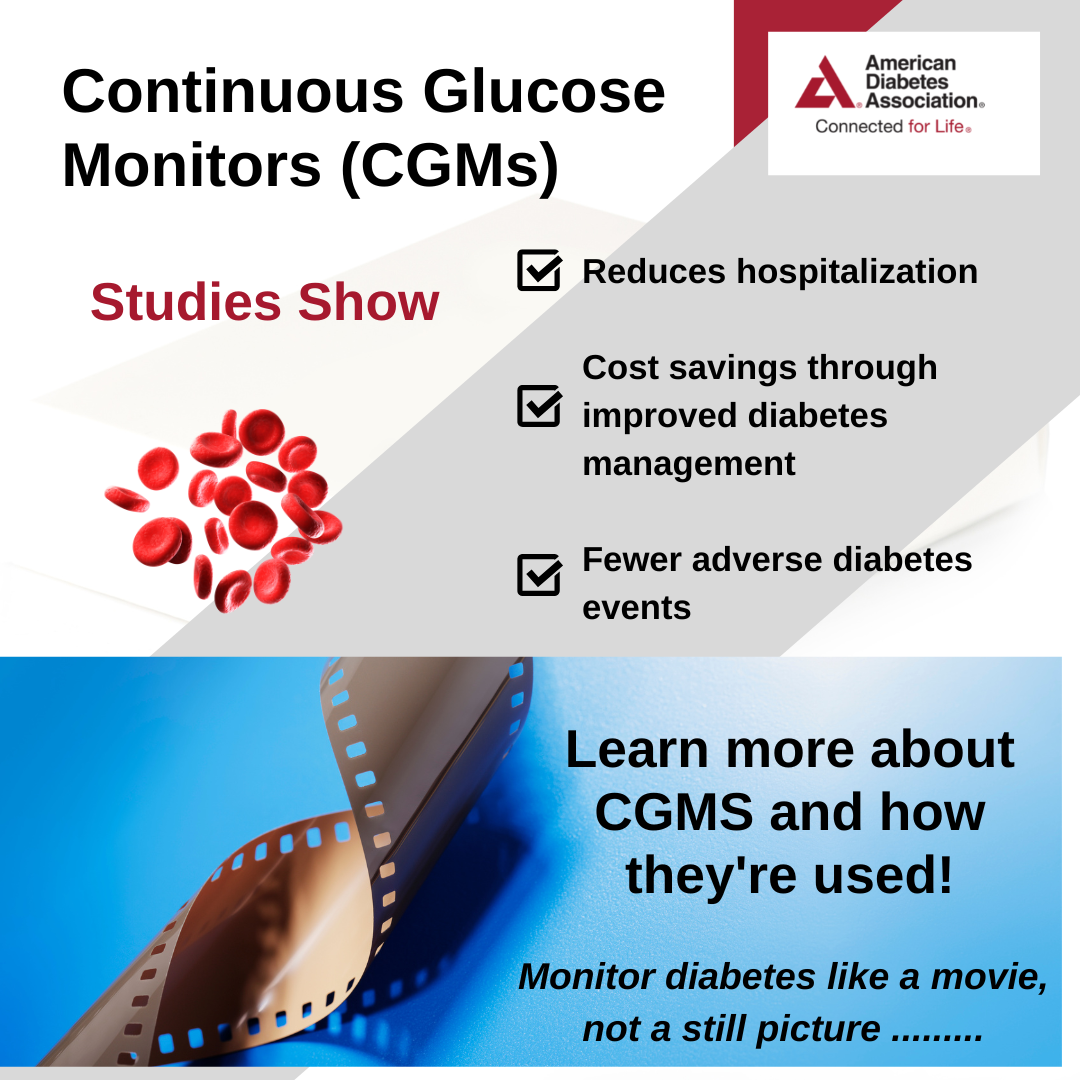 — ICYMI —
In case you missed them, here is a recap of other critical health care policy stories covered in Florida Politics this past week.
— Transcare passes challenge mounts: The House and Senate — voting mainly along party lines — agreed to pass legislation that would enshrine the ban into state law after the state's medical board agreed to impose the restriction on doctors last year. The bill will next be headed to the Governor's desk. But the state's existing ban is already being challenged. In a statement late Thursday, the groups representing seven families who filed the lawsuit — Southern Legal Counsel, LGBTQ Legal Advocates & Defenders, the National Center for Lesbian Rights and the Human Rights Campaign — said they would ask a federal judge to take "swift action" to block SB 254.
— Eye to eye: The 2023 version of the "Eyeball Wars" is officially over, with ophthalmologists coming out on top. The House on Thursday voted 78-34 to pass SB 230, a top priority for Senate President Kathleen Passidomo. The bill essentially bans anyone but medical doctors and osteopathic physicians from using the word "physician" in their advertisements and daily interactions with patients.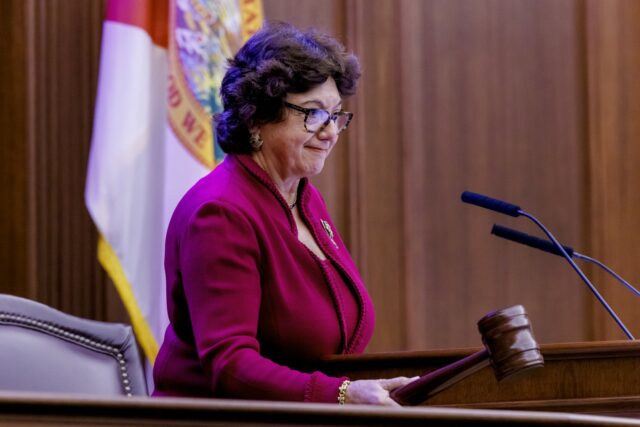 — Butt lift rules pass: After getting spanked in court, Florida surgeons who perform Brazilian butt lifts got relief from the Florida Legislature. Passed Thursday, HB 1471 puts in statute the standards of care that surgeons must follow when performing the popular procedure, in which a surgeon augments the size and shape of the buttocks by injecting excess fat removed from the patient via liposuction.
— Telehealth and pot: The Legislature has agreed to extend the renewal of marijuana certificates over telehealth. Legislation passed by the House and Senate also authorizes more licenses for almost a dozen Black farmers to enter the cannabis industry. "This has been a long time coming," said Sen. Darryl Rouson, a St. Petersburg Democrat. "The Black farmers were already victimized, and this Legislature in 2017 started to make that situation right." Final Passage initially seemed shaky, with some House members upset that including Black farmers wasn't vetted through House committees. But none spoke against the bill on the House floor, and the House passed the bill (HB 387) in a bipartisan 105-8 vote.
— For the kiddos: In an area of bipartisan accord during a bitterly divided Session, lawmakers agreed to expand eligibility for Florida KidCare, the state's children's health insurance program. The bill's passage comes after House Speaker Paul Renner put his clout behind the Medicaid expansion, saying in his opening-day remarks that families should not lose access to a subsidized children's health insurance policy just because their incomes have risen.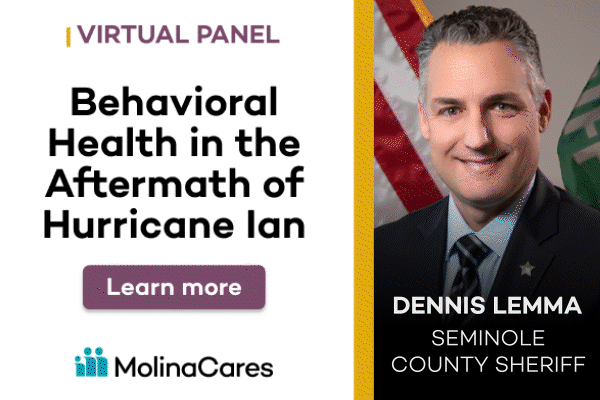 — FOR YOUR RADAR —
Aside from coverage by Florida Politics, these stories are worth your time.
—"The White House has a new line of attack against the House GOP's debt bill: that it would worsen the fentanyl crisis." via POLITICO — White House representative Andrew Bates decried House Speaker Kevin McCarthy's recently-passed debt limit proposal for spending cuts that he projected would force the Border Patrol to ax "more than 2,000 agents," among other belt-tightening, moves that he said would "supercharge the fentanyl crisis." In addition to the effect of the GOP bill's proposed cuts on the DEA, the FBI, and Customs and Border Protection, Bates' memo also argued that the Republican proposal's health care coverage cuts would make it harder to obtain addiction treatment.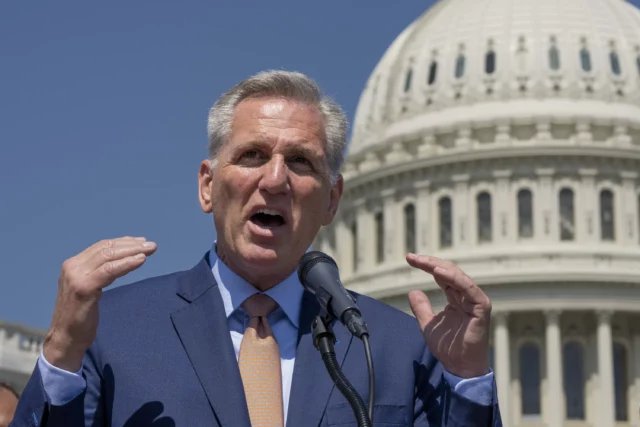 —"FL HCA hospital workers say staffing shortages are leading to unsafe conditions" via Mitch Perry of Florida Phoenix — Staffers at hospitals run by HCA Healthcare in the Tampa Bay area spoke out on Tuesday against their employer, claiming that staffing shortages in their facilities have created unsafe conditions for patients. The charges are serious because HCA Healthcare is the nation's leading health care provider, with 184 hospitals nationwide and 46 in Florida, the most of any state. The corporation reported revenues of more than $15 billion in just the first quarter of this year alone. A handful of local HCA employees discussed their concerns from the HCA Florida Largo Hospital parking lot, located about 15 miles north of St. Petersburg in Pinellas County.
—"Most Americans support anti-trans policies favored by GOP, poll shows" via Laura Meckler and Scott Clement of The Washington Post — Clear majorities of Americans support restrictions affecting transgender children, a poll finds, offering political jet fuel for Republicans in State Legislatures and Congress who are pushing measures restricting curriculum, sports participation and medical care. Most Americans don't believe it's possible to be a gender different from that assigned at birth. A 57% majority of adults said a person's gender is determined from the start, with 43% saying it can differ.
—"Former St. Petersburg Deputy Mayor to lead Foundation for a Healthy St. Pete" via Christopher O'Donnell of the Tampa Bay Times — Former St. Petersburg deputy Mayor Kanika Tomalin was named today as the new CEO and president of the Foundation for a Healthy St. Petersburg. Tomalin's eight-year stint as the city's No. 2 under Mayor Rick Kriseman included four years as city administrator. She will join the nonprofit in June when she steps down from her current position as Eckerd College's chief operating officer and vice president for strategy. "We are thrilled that Dr. Tomalin will lend her tremendous experience and expertise to lead this organization into its next chapter," said Donna Petersen, Chair of the Foundation's Board of Trustees.
—"'Alone and scared': Broward County demands answers to bus service woes for the disabled" via Lisa J. Huriash of the South Florida Sun-Sentinel — The hours ticked on. Unable to speak or walk, Sabrina London was waiting for Broward County's regional bus service that caters to people with disabilities. Eventually, her mother was able to come to collect her. London, who has cerebral palsy, described the ordeal in an email penned to the local government. Following multiple complaints from residents who say the county's paratransit service had left them stranded, Broward County leaders pledged immediate changes for its door-to-door bus service. Starting Wednesday, a county director will now be stationed on-site at Transportation America's facility, the vendor hired to run its Transportation OPtionS known as the TOPS! program, "until a sustainable improvement is made," wrote Coree Cuff Lonergan, Broward's director of transportation.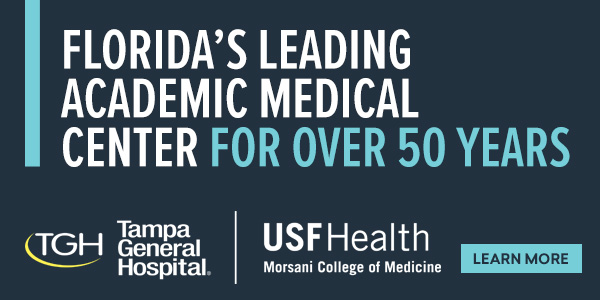 — PENCIL IT IN —
Thursday
9 a.m. — The Florida Coordinating Council for the Deaf and Hard of Hearing meets. Contact Angie Green at (850) 558-9645 for a copy of the agenda. Meeting link here.
2 p.m. — The Brain and Spinal Cord Injury Advisory Council meets. Contact Kimberly Robinson at [email protected] or (850) 245-4967. for a copy of the agenda. Meeting link here.
Friday
Happy birthday to lobbyists Jim Eaton and Leslie Dughi.
9 a.m. — The Board of Optometry holds a hearing on amendments to Rule 64B13-3.009. Meeting link here. Or call (877) 309-2073; participant code: 752857581.
Tuesday
Happy birthday to Reps. Bobby Payne and Tom Wright.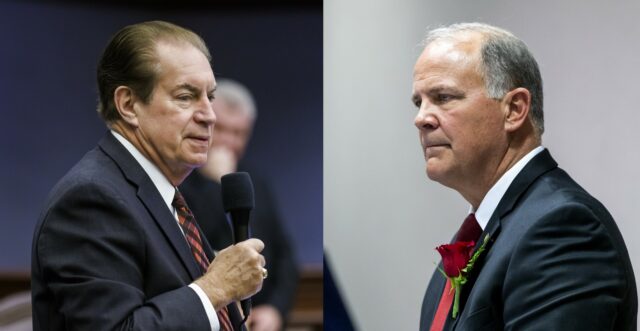 10 a.m. — The Governor's Panel on Excellence in Long-Term Care, Stability and Staffing Subgroup meets. Call (888) 585-9008; participant code: 998518088.
Wednesday
12:30 p.m. — The Governor's Panel on Excellence in Long-Term Care Panel meets to review applications received for consideration for the Gold Seal Award and vote on recommendations to the Governor. Place: AHCA Field Office, 400 West Robinson Street, Hurston South Tower, Third Floor, Suite 309, Orlando, 32801.
1 p.m. — AHCA's Health Information Exchange Coordinating Committee (HIECC) meets. Contact Crystal Ritter at [email protected] or (850) 412-3763 for a copy of the agenda. Meeting link here.
___
Diagnosis is written by Christine Jordan Sexton and edited by Drew Wilson.