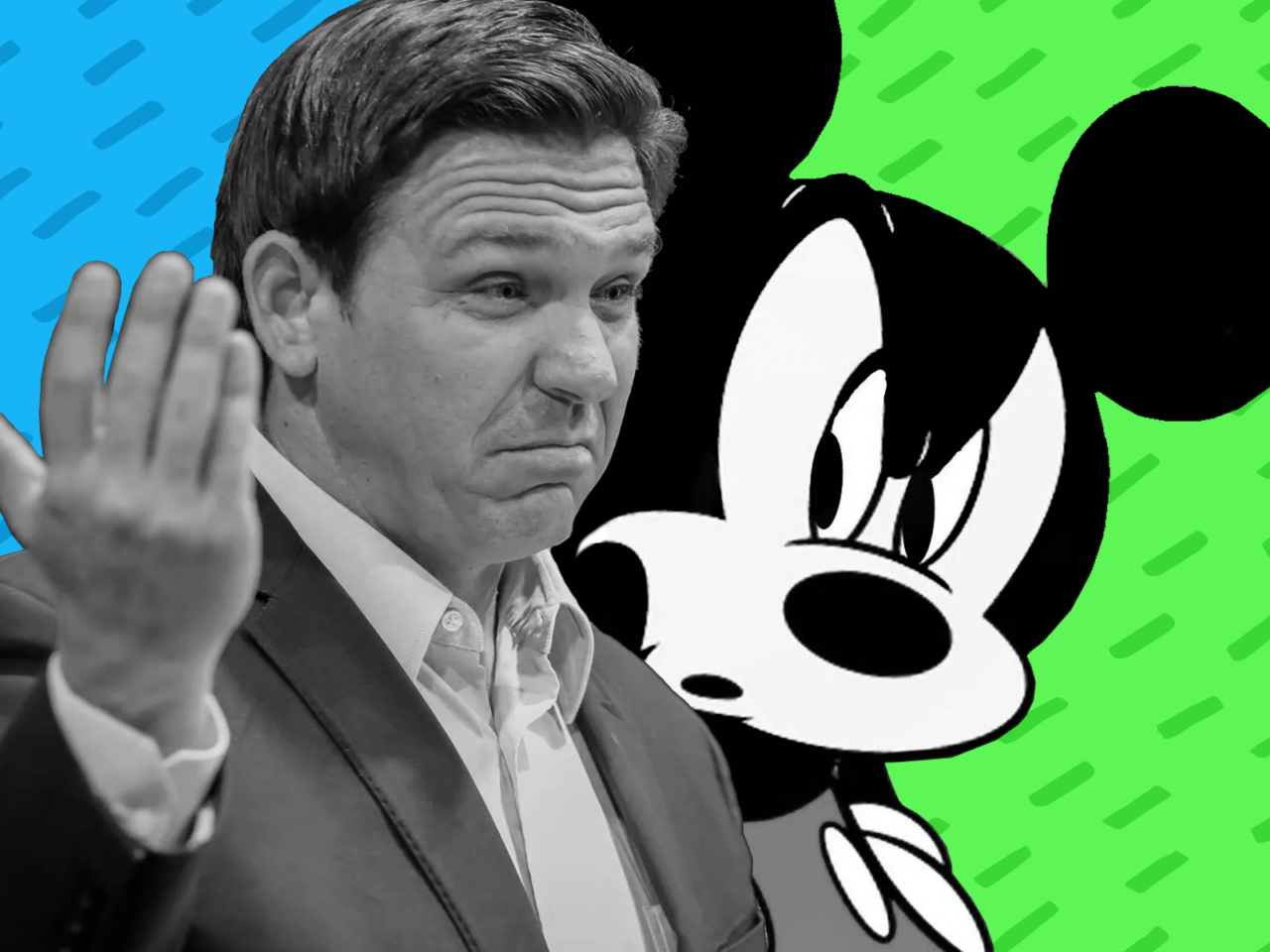 'Don't tell me that it's free market principles.'
Ron DeSantis will never back down from his fight with The Walt Disney Co., no matter what Republican critics say.
"Don't tell me that it's free market principles to have one company run its own government and live under different rules than everybody else. They had an arrangement that no other business has ever had. It's outlived its usefulness and there's a new Sheriff in town," DeSantis said on the Guy Benson Show.
The Governor blasted the idea that the former Reedy Creek Improvement District, which ran from 1967 until last year, should have bound him.
"I was never a part of Reedy Creek that happened before I was born. And so that's just ridiculous to try to say that," DeSantis said during Monday's appearance.
DeSantis then took issue with a Nikki Haley argument that he should refund political donations to Disney given his ongoing animus.
"It's also ridiculous when some of these people say that because Disney had donated to PACs that are supporting me that I'm somehow hypocritical for opposing them on some of this stuff. No, that's what a leader should do," DeSantis said.
"You know, you run campaigns, people can give or not, but they're given for me to be a leader and make my best judgment. I shouldn't be indebted to somebody because they did that and not do what I think is right. And so, those contributions don't influence me. I think that's what we should expect from our leaders, not the opposite."
Haley has urged DeSantis to "hash it out" with Disney, but she's far from alone among Republicans when it comes to urging DeSantis to find common ground with Disney.
"I think he thrives on news cycles. He wants to do whatever allows him to get in the news cycle, but he's off by half," said Vivek Ramaswamy.
Last month on Fox News Sunday, former Arkansas Gov. Asa Hutchinson said DeSantis punishing Disney was "not what Republicanism is about. It's not what a conservative is about."
Former Vice President Mike Pence likened "government activism" from DeSantis to that of California's Gavin Newsom, comparing Florida's handling of Disney to how California dealt with abortion pills.
"To me, it's the same kind of government activism — one on the Right, one on the Left, and both are wrong," Pence told Yahoo! News.
New Hampshire Gov. Chris Sununu made similar points, contending that "if we're trying to beat the Democrats at being big-government authoritarians, remember what's going to happen."
"Eventually they'll have power in a state or in a position, and they'll penalize conservative organizations and conservative nonprofits and conservative ideas. That's the worst precedent in the world."
Former President Donald Trump has made similar points.
"DeSanctus is being absolutely destroyed by Disney. His original P.R. plan fizzled, so now he's going back with a new one in order to save face," Trump opined.
Former New Jersey Gov. Chris Christie shares this view, saying he doesn't "think Ron DeSantis is a conservative based on his actions towards Disney."
Florida's Senators have also warned against escalating the battle further.
"I think where it gets problematic in the eyes of some people is when you start creating the idea — and I'm not saying we're there yet as a state — but the idea that somehow like if you run crossways with us politically, whoever is in charge, then you know, you wind up in the crosshairs of the Legislature for political purposes," Marco Rubio said.
"We've got to figure out how to work with our companies. My goal is to sit down with people and find out: 'How do you get things done?'" Rick Scott added.