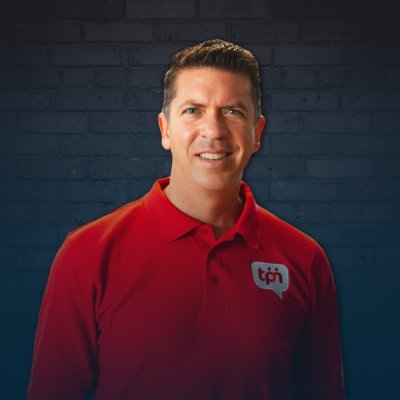 The Belleview Republican faced only write-in opposition in Tuesday's election.
For the first time in 2023, Florida will now boast a full House of Representatives.
Republican author Ryan Chamberlin has formally won the election in House District 24. And he said he's anxious to get started on the job.
"There's work to be done," he said, "and I'm excited to help with that."
The Belleview Republican will now fill a vacancy left by former Rep. Joe Harding's December resignation.
He faced only write-in candidate Robert "Foxy" Fox in Tuesday's Special Election. Unofficial final results from the Marion County Supervisor of Elections showed Chamberlin winning 79% of the vote.
The district is an easy win for Republicans, with nearly 46% of the electorate registered to the GOP and only 29% as Democrats, according to the most recent L2 voter data.
Fox indicated to Florida Politics he ran chiefly to close the Primary. He spent $9,2423 over the course of the campaign. By comparison, Chamberlin spent $94,233, most of that in the Primary. Chamberlin has put a $75,000 candidate loan in his coffers and has recouped $45,000 of that to date.
The arrival won't significantly impact control of the House, where Republicans already enjoyed a supermajority. With Chamberlin formally taking office at midnight on Wednesday, Republicans now control 85 seats in the 120-seat chamber. But that won't last long. Rep. Fred Hawkins, a St. Cloud Republican, is expected to resign soon to take a new job as president of South Florida State College.
"Last night, I congratulated newly elected Rep. Ryan Chamberlin on his victory and welcomed him to the Florida House," said Speaker-to-be Danny Perez. "We look forward to all the great work Ryan will do for his community in Marion County and our great state."
No Democrats even filed for the open seat, where Harding had won a second term unopposed in 2022. Harding vacated the seat after federal prosecutors indicted him for wire fraud, money laundering and false statements tied to COVID-19 pandemic business loans. The former Representative pleaded guilty in March.
The exit shortly after the Midterm Election left HD 24 unrepresented in the House for the duration of the 2023 Legislative Session.
Chamberlin in March emerged from a crowded Republican field, winning 36% of the vote and besting businessman Jose Juarez's 26%, former Rep. Charlie Stone's 22%, physician Stephen Pyles' 8%, and Soil and Water Conservation Commissioner Justin Albright's 8%.
After the Primary, Chamberlin said he would focus on kitchen table issues.
"I would like to focus on cost-of-living issues that threaten long-term prosperity," he said. "I believe we need to be more aggressive about reducing property taxes and perhaps point the state toward a day when property taxes can be phased out altogether."