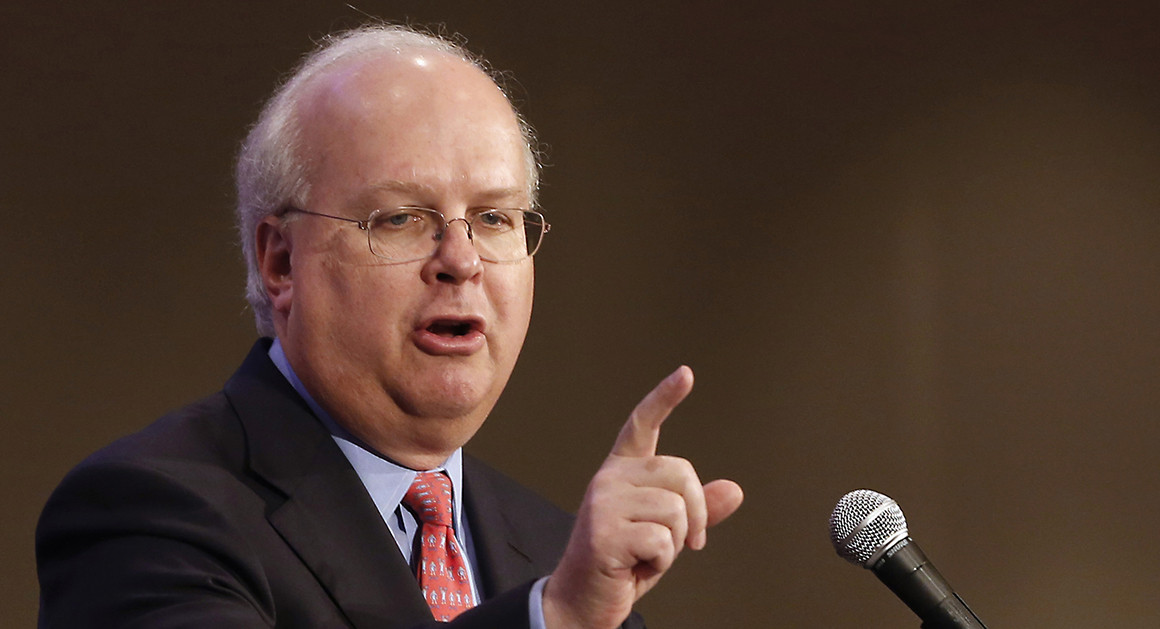 'There was a big black blob on Twitter.'
Karl Rove is joining the chorus of critics of Ron DeSantis' shambolic campaign launch.
"They decided to go for the novelty, and the novelty didn't work out," Rove said Thursday on Fox News Channel's "America's Newsroom."
Rove described the glitch-ridden kickoff on Twitter Spaces with Elon Musk as a "missed opportunity."
"If you look at the coverage, they're spending a lot of time talking about the missteps on Twitter," Rove said. "Every word spent talking about the technical difficulties in getting that launched is a word not spent talking about his message."
The malaise with the medium, Rove added, marred the "message" of: "Look at what I've done in Florida."
"I've taken on 'woke,' I've taken on education. I've boosted the economy. I've handled COVID. Well, I can take the same skills and successes in Florida and take them to the national stage," Rove said, seemingly paraphrasing what would have been a more successful and conventional kickoff message.
Rove noted that the technical issues were the story.
"We're spending less time talking on that and more time about, 'Well, Twitter, how did that all work out?'"
While Rove thought it was "actually fine" to "go do it on Twitter," he noted that the venue cheated supporters out of a more tangible experience they expected.
"The first words you want to see out of somebody, you want to see them. And it was not until he went on (Fox News) with Trey Gowdy that we got to see him. There was a big black blob on Twitter," Rove added.
"People like to see who they're contemplating to be their nominee and their President and it took a while to get there."